University presses making mark on community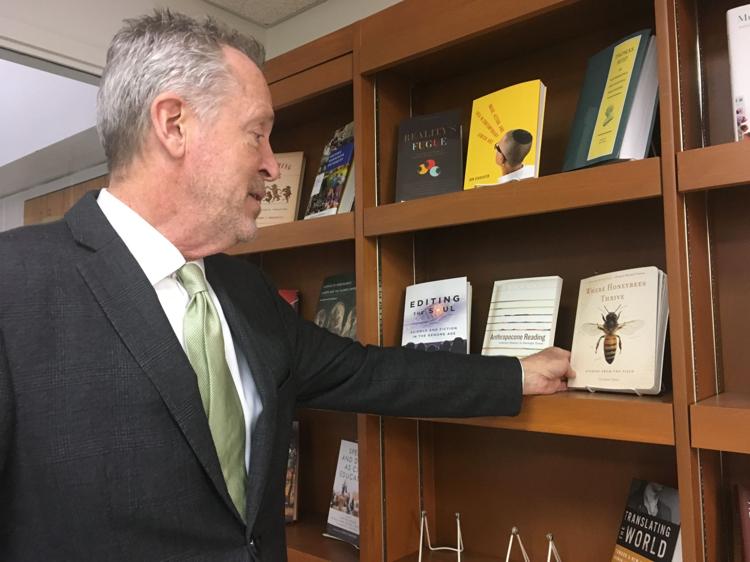 LEWISBURG — Pamelia Dailey, the managing editor for the Bucknell University Press for the past two years, never thought she would be able to work in publishing and stay near her hometown of Sunbury. But the Bucknell University Press in Lewisburg allowed her to do both.
"I thought I would have to move to New York or Boston," she said. Now in its 50th year, the Bucknell University Press continues to create economic and cultural opportunities in both the Susquehanna Valley and across the globe.
Economic impact
While many in the local community do not know about the Bucknell University Press, Dailey said they do leave an economic impact.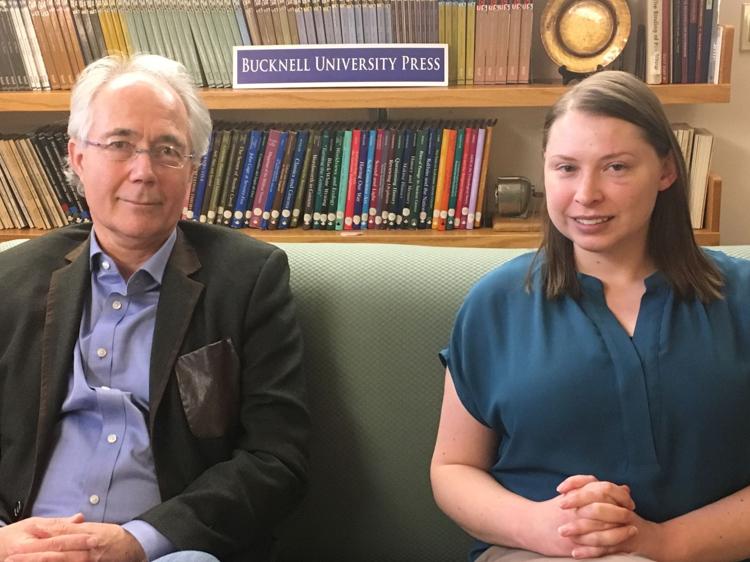 In addition to selling their books at the Lewisburg Barnes & Noble store on Market Street, the Press stages book launches and readings there too.
Last year, the Bucknell University Press published an English translation of poet Antjie Krog's collection "Lady Anne: A Chronicle in Verse," originally published in the Afrikaans language in 1989. To celebrate the publication, they helped bring Krog to campus in September.
Bucknell University Press Director and English Professor Dr. Greg Clingham said 100 people showed up for Krog's poetry reading. He said the lecture series the Press co-sponsored, "The Book: Past, Present, Future," was also popular with the public during the 2016-2017 semester.
"People came to Lewisburg from Bloomsburg, Danville and Williamsport for these lectures," said Clingham.
Clingham said the Bucknell University Press also supports the local creative class. They've hired local designers to work on their publications.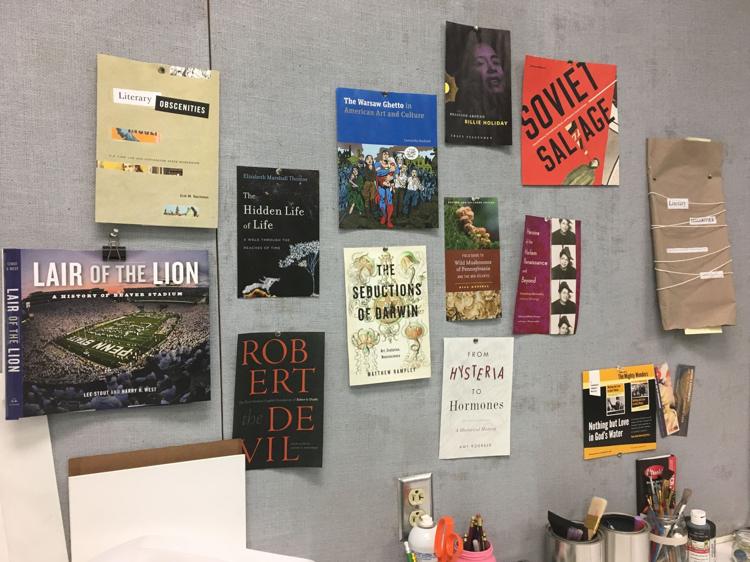 University presses prepare students for careers in publishing. Both the Bucknell University Press and the Penn State University Press offer internship/fellowship programs for students.
Susquehanna University
The Susquehanna University Press is currently on hiatus, but Susquehanna University English professor Dr. Laurence D. Roth said SU offers a special major within the English Department to prepare students for the publishing world. The publishing and editing major enables Susquehanna University students to learn about the history, business and technology of books.
"We wanted to address the entirety of literary studies," said Roth, who is the Director of Susquehanna's publishing and editing program. "If you don't include the technology that allows the distribution of books, you are getting an incomplete picture."
Students even run their own small press for a semester in the required small press publishing and editing course. Rachel Pietrewicz, a publishing/creative qriting dual major, worked as a designer for Corona Press during her time in the course. She and her classmates published, designed and marketed two chapbooks — short paperback books — written by other Susquehanna students during the Fall of 2017.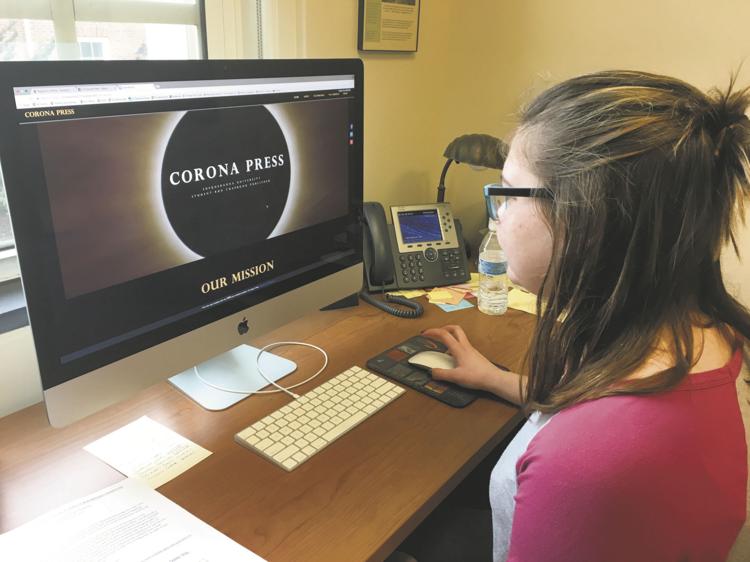 "I was always a lover of books and wanted to work with books in some capacity," said Pietrewicz. She said the publishing and editing major lets her explore the different facets of publishing, from editorial work to marketing to design.
Outside the Valley
University presses' economic impact goes far beyond Central Pennsylvania, added Penn State University Press Director Patrick H. Alexander. "The books are important because this is how professors achieve tenure and promotion," he explained.
While a university press creates a positive impact on their communities, they don't always see that money themselves. Their parent institutions usually support them both morally and financially.
"Ten to 12 percent of our operating costs are covered by the university," said Alexander. "Rent and maintenance are free."
However, he said university presses still need to think about how to balance the mission of publishing new knowledge with financial stability.
Flip through this photographic tour of local University Presses and publishing programs. 
"We sell in the hundreds, not in the thousands," he said. "We rely on projects that we know are successful to underwrite projects that might not be initially as successful."
The Bucknell University Press recently announced a partnership with the Rutgers University Press. The Chronicle of Higher Education reports that Bucknell will keep acquiring and editing books under its own imprint, but Rutgers will handle the printing, marketing and sales for Bucknell.
The Chronicle said the partnership will help both presses financially. After Rutgers pays for the cost of the sale for Bucknell's books, the Bucknell University Press will get a royalty from its books' profits. On the other hand, the partnership will allow Rutgers to bargain with printing and typesetting companies and sell more books.
'Strong citizenship'
While presses require money, profit is not their priority. "Commercial publishers focus on the immediate outcome. It isn't always about making money for university presses. We're making a difference by reminding people of complexity and by building good, strong citizenship," said Alexander.
"University presses came into existence to demonstrate and promote knowledge and our basic philosophy is dedicated to cultivating and spreading that knowledge," said Clingham. "It is not about the money. We're driven by our moral, imaginative and intellectual interests."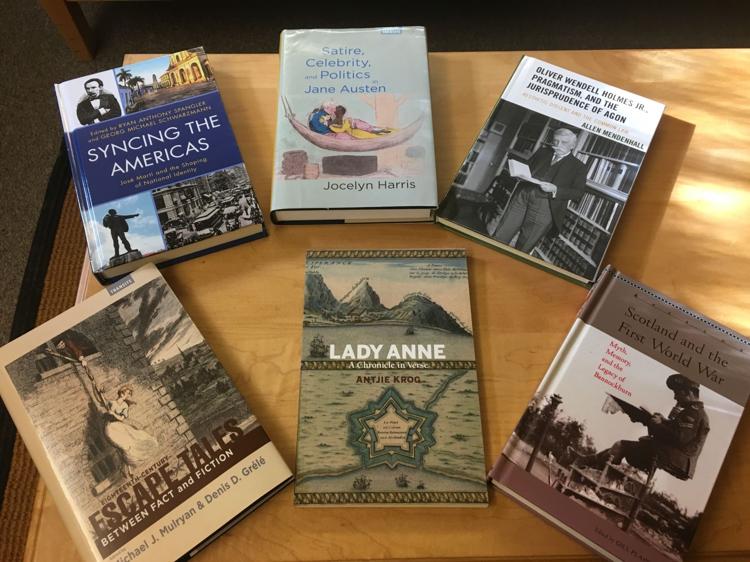 The Bucknell University Press is recognized as one of the most prominent and well-regarded publishers of 18th Century academic texts by the academic community, he said. Clingham added that Jocelyn Harris, a beloved and well-known Jane Austen scholar, pitched her newest book "Satire, Celebrity, and Politics in Jane Austen" to them.
"Meaningful scholarship helps make a community," said Clingham. "We have a strong network of people who follow us."
Roth said he tries to instill that sense of wonder and intellectual curiosity in his publishing and editing students. "It is not about a particular job, it is about 'Now I know more,'" he said. "We want our students to get a fuller picture and to understand the world better."
Pietrewicz said, "Literature has a long history of bringing people together. It is very exciting to have a hand in shaping history."
Email comments to eginader@dailyitem.com. Follow Ginader on Twitter @EmmaGinader.