SUNBURY — Bonnie Stahl, Linda Kniss and Lorraine Brubaker may have retired from working full time jobs, but the three woman didn't slow down.
While Stahl, 72, started babysitting her great-grandchildren, Kniss, 66, and Brubaker, 80 went back to work part time. They, like many other senior citizens in their group exercise program at the Sunbury Chapter of the Greater Susquehanna Valley YMCA, are staying active and bucking the perception of what it means to be "old" compared to decades ago.
"In some cases, we need to go back to work," Kniss, of Port Trevorton said. "In other cases, we're raising the next generation of kids. There's more activities available now than when my mother was a senior."
A Gallup Poll in 2014 showed that working Americans expected to retire at age 66, up from 63 in 2002. The average retirement age has hovered around 60 for the past decade.
The Center for Workforce Information & Analysis estimates that Pennsylvania had 1.9 seniors over the age of 65 in 2011 with 283,418 employed, 22,596 unemployed and 1,676,133 not in the labor force. Comparatively, the center estimates that Pennsylvania, in 2016, had 2.2 million seniors over the age of 65 with 369,031 employed, 12,259 unemployed and 1,840,471 not in the labor force.
This data is from the 2011 and 2016 American Community Survey (ACS). CWIA does not track average retirement age, according to Lindsay Bracale, a spokesperson for the state Department of Labor and Industry.
'Never wanted to just sit'
Kniss retired in 2008 after working 35 years as a third grade teacher at Middleburg Elementary, but she now works part time in accounts receivable at Wagner, Dreese, Elsasser & Associates, P.C. in Selinsgrove. She was looking for something to do, and the extra income helped.
Additionally, she is the president of the Snyder County Gideons and plays piano and organ at her church, and plays the trombone.
Brubaker, of Port Trevorton, worked full-time as an accountant until she retired in 1997.
"I started part time a week after I retired, and I've been doing it ever since," she said.
She wants to be a part of her family's activities and socialize with other seniors in the YMCA programs.
"I never wanted to just sit down and do nothing," Brubaker said.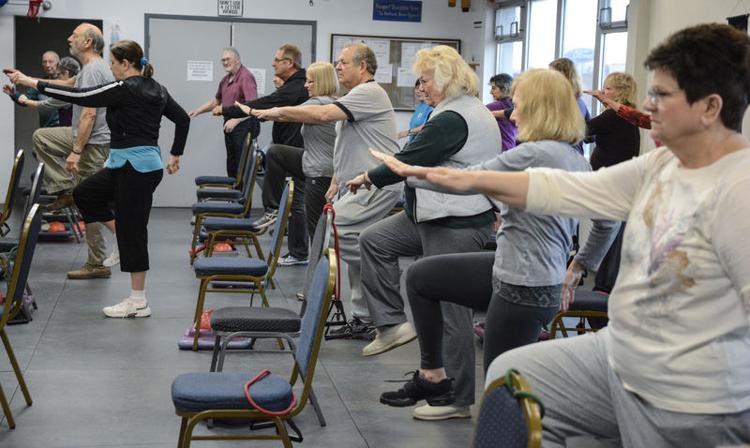 Stahl retired at age 62 and began babysitting her great-grandchildren because the younger generation had full-time jobs. She would would watch them all day three to four times a week until they started school.
"I love my grandchildren, I didn't have anything left to do when I retired," she said. "Watching kids keeps you very active."
Stahl attends five sessions at the Y a day.
'Times have changed'
Melanie Garrison, the group exercise coordinator for 27 years, and Lynn Rees, the aquatics director for five years, said seniors benefit from the YMCA and Silver Sneakers, a nationwide free fitness program for seniors that provides unlimited access to every participating gym and fitness center in the network. In just two years, the Y expanded their programs from three senior classes to 11 for those who are ages 50 and older.
"Times have changed," Garrison said. "Seniors are more active, there's more opportunities to support their desires to be active. People are more aware of healthy lifestyles. Places like the Y embrace that."
The program also helps with social interaction and community, and provides a way for some seniors to get off their medication because they are healthier, Garrison and Rees said. The Y's senior social activities include coffee houses, field trips and special events.
Wayne Stump, the executive director of the YMCA, said he has seen a change in the last 23 years of his experience.
"Seniors are a lot more younger at heart than I've seen in years past," he said. "They're doing more for themselves and their attitudes are younger."
Longer, healthier lives
Dr. Robb McIlvried, a Geisinger physician who specializes in geriatric care since 2001, said people are not only living longer, but also healthier.
"The ones getting into their 60s and 70s, the baby boomers, they tend to be healthier that those who turned 60 about 20 years ago," McIlvried said. "There's a lot more emphasis on healthy lifestyles, an emphasis on stopping smoking, and an emphasis on physical fitness."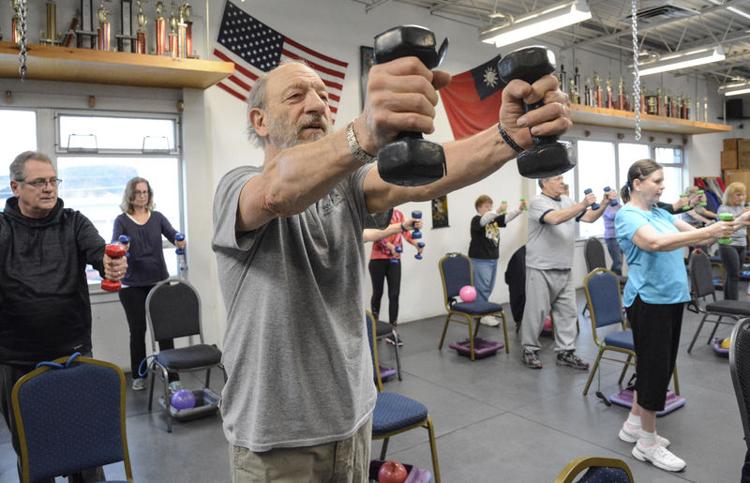 In years past, many folks didn't assume they would live into their 80s, but that's not uncommon now, and people are preparing for that, he said.
"I see a lot of people who are working full-time jobs into their 60s and 70s, and even their 80s," McIlvried said. "I think that's usually good for them. It keeps them active, engaged and a productive member of society."
Email Justin Strawser at jstrawser@dailyitem.com. Follow him on Twitter @JustinLStrawser.