T&D's Cats of the World are hunting for summer weather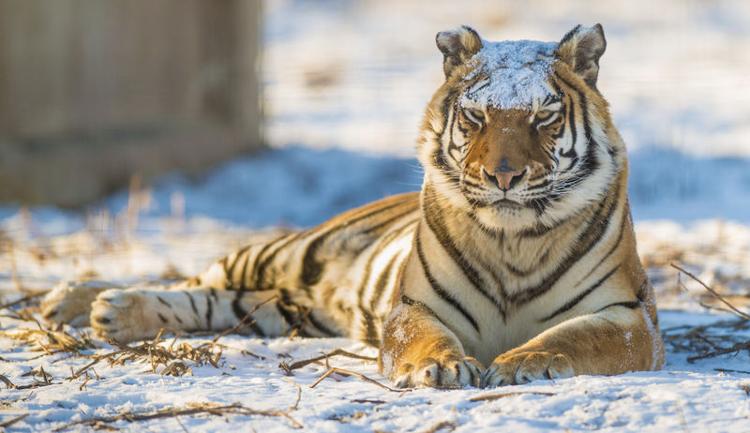 PENNS CREEK — Many eyes are focused on a prognosticating rodent today, but other animals in the Valley will be happy when the snow and cold is over for the season.
T&D Cats of the World in Snyder County spends between $15,000 and $17,000 during the winter month to heat living spaces for 50 primates and 500 exotic birds, who must remain inside during the bitter temperatures. The majority of the animals — approximately 300 mammals, including tigers — remain outside.
"The first couple snowfalls are fun, especially for the tigers and foxes, but by the time we're halfway through the winter, they're ready for spring again," said co-owner Jennifer Mattive. "The wolves and the tigers, they like to roll around in the snow, like dogs do, and have a little fun."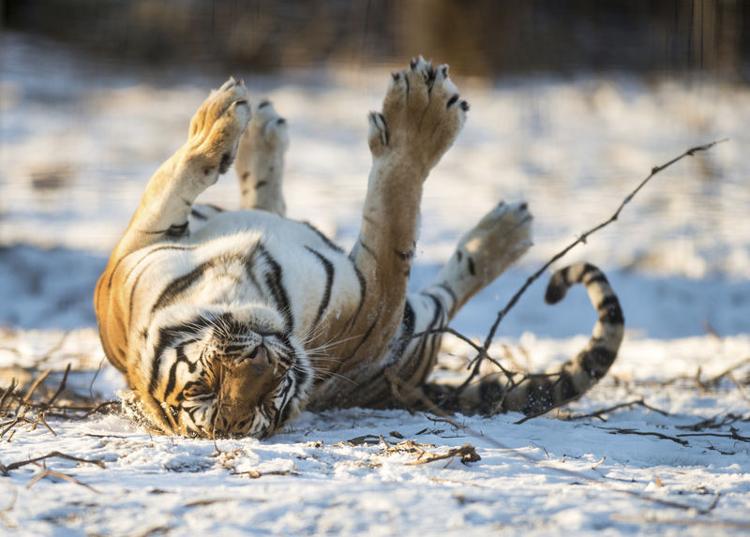 Pennsylvania's famous groundhog, Punxsutawney Phil, will either be scared by his shadow Friday morning and turn back into his burrow, or he will remain outside, in an annual ceremony that "predicts" whether there will be six more weeks of winter or an early spring.
All of the animals at T&D's, located outside Penns Creek, are species with origins from around the world, but have been born in captivity and were either unwanted, mistreated or illegally owned in the eastern half of the United States and Canada.
"The ones that stay outside are given extra bedding, we make sure they have plenty of extra food since they're using more energy staying warm and they tend to eat more in the winter," Mattive said. "The lions and tigers are big animals, and they create a lot of body heat on their own.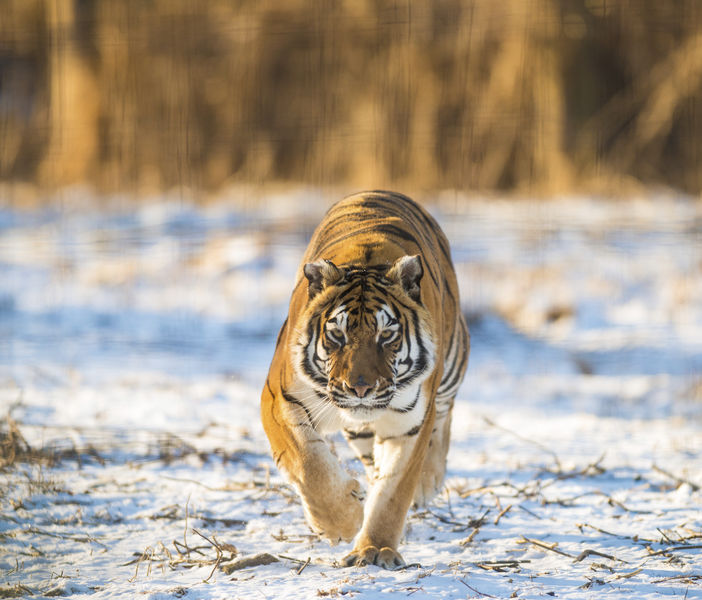 "Watering is a bit more difficult. A lot of them don't drink a lot of water to begin with, and get moisture from the food."
Bud, a 30-year-old, 600-pound black bear that has been with the refuge since it opened in 1990, is mostly asleep and hibernating during the winter. Many bears born in captivity and raised by people don't hibernate, Mattive said.
"It's a learned behavior," she said. "They don't know what to do in winter time. They would normally spend two to three years with mom, but it takes ours four to six years until they realize they're supposed to be sleeping."
Out of the eight bears at the refuge, only the youngest one is up and active at the moment, Mattive said.
They are also taking care of their newest animals: two foxes and a coyote, who came from three different locations in New York in December.
The macaque, spider monkeys, vervets, Capuchin monkeys and other primates, as well as the tropical birds, need heat during the winter, so they stay inside buildings heated with natural gas. The addition of a new aviary, with 250 new birds, doubled the winter heating bill for T&D's.
Fundraiser for T&D's
Louise Higgins, a volunteer at T&D's, started an online fundraiser on GoFundMe in October for the heating bills and raised $1,275 toward a $17,000 goal. The fundraising page can be found at https://www.gofundme.com/HelpingToHeatTheAnimals.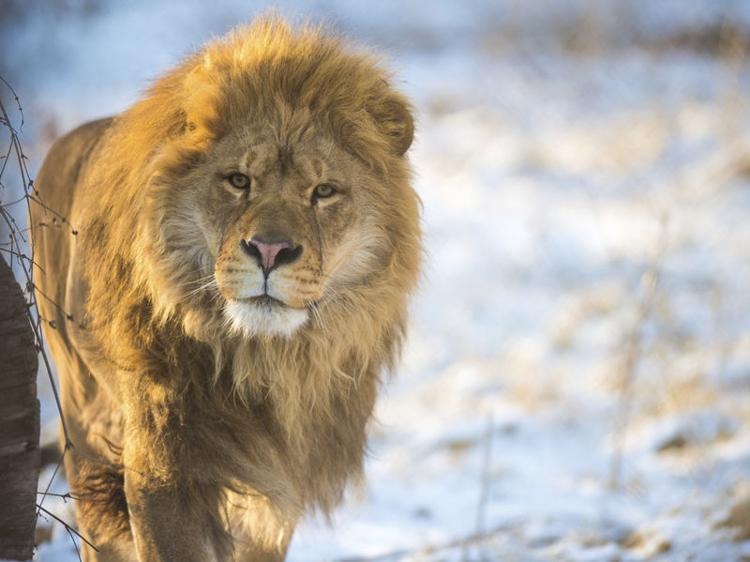 "So many of the animals that live at T&D's have very sad and horrific stories," Higgins wrote on the page. "It never fails to surprise me how humans treat these beautiful beings. It is nice to know that once an animal arrives at T&D's that it has a permanent, safe home.
"I have been fortunate to experience the change in animals from when they first arrive at T&D's to a few weeks after being there. Personally, I know that while I help somewhat through volunteering, the animals have given back to me so much more than I could ever adequately explain," Higgins said.
T&D's does not receive any government funding. T&D's is funded from the personal retirement savings of the Mattive family along with animal sponsorship from the public, admittance fees during the summer and a small amount of private funding. It was founded in 1990 by Mattive's father, Terry Mattive.
The refuge re-opens to the public in May.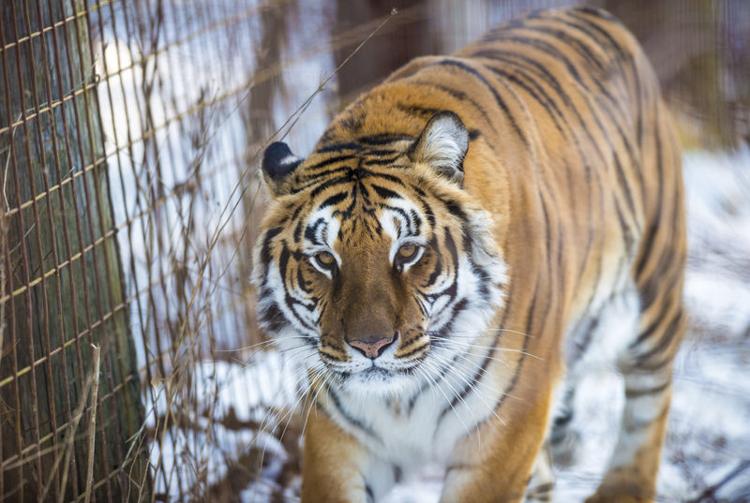 Reptiland's emus and turtles
At Clyde Peeling's Reptiland in Allenwood, most of the animals are inside at all times with the exception of three adult emus and about 30 aquatic turtles, according to operations manager Chad Peeling.
Reptiland is an AZA accredited zoo specializing in reptiles and amphibians from around the world, including snakes, alligators, tortoises, lizards, frogs and komodo dragons. 
The aquatic turtles hibernate under the water during the winter near the program center. The emus, however, stay outside with no problem, Peeling said.
"Emus are incredible birds and found in Australia," Peeling said. "It's not a cold place for the most part, but emus are found in parts of Australia that get snow periodically. They can stay out in the coldest of weather. They're rugged."
The tortoises, iguanas and komodo dragons, which have displays with indoor and outdoor features, are kept inside during the colder months. Tortoises and iguanas come outside when the temperatures are 70 degrees and above. The dragons, whose habitat is kept in the mid-90s, come outside when it's above 75 degrees, Peeling said.
The animatronic models for the facility's Dinosaurs Come to Life display are also considered during the winter months. The moving models are taken down and refurbished at Billings Productions in Texas, Peeling said.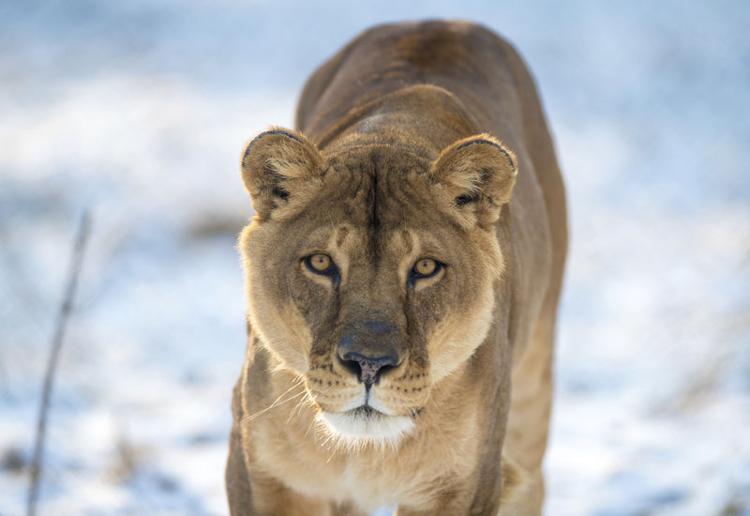 At Lake Tobias Wildlife Park in Dauphin County, co-owner Ern Tobias said most of the animals stay outside during the winter months. Primates, alligators and other animals are brought inside, and animals such as zebras, ostriches, lions and other warmer climate creatures often have shelters that protect them from the wind.
Email Justin Strawser at jstrawser@dailyitem.com. Follow him on Twitter @JustinLStrawser.