Thousands expected to test skills at PA State Shoot in Elysburg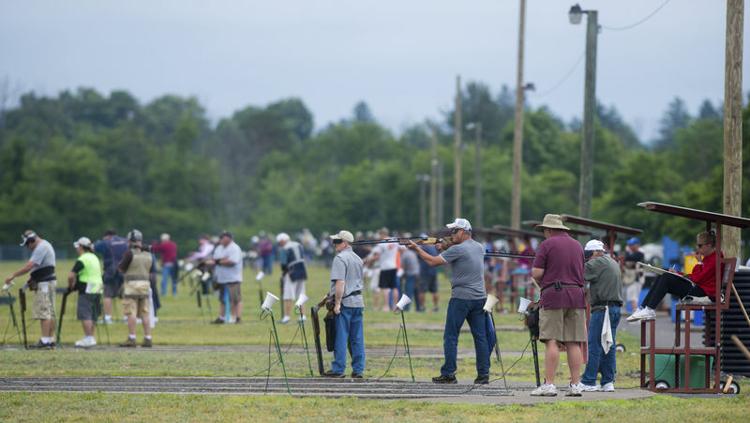 ELYSBURG — The sound of shotgun blasts echoed across Elysburg this week as thousands of participants filled the Valley Gun and Country Club for the 2018 PA State Shoot.
Participants have been competing at the Pennsylvania State Shotgunning Association's state shoot, also known as the Colonial Classic, for 127 years. Many people made the trek to Elysburg to test their skills against national competition, while just as many people view the shoot as an excuse to meet up with old friends.
Skip Klinger, executive director of the Pennsylvania State Shotgunning Association, looks at the events as an opportunity to test his skills. "For most of us, trap shooting is a serious thing where we are trying to win. For some of us, it's a social event"
Klinger added "You'll see people you've seen throughout the years. You get together with your friends again or you shoot together again. Picnic together and people will come looking for people they haven't seen since last year."
Competitors shoot, in groups of five, at the 48 program traps on the 250-acre gun club grounds. The competition draws shooters from 13 Eastern states, including the New England states, New York, Pennsylvania and a few Canadian provinces along with some individuals from states even further away, like Michigan, Wisconsin or Arkansas. The nine-day shoot started Saturday and runs through Sunday.
Sally Bull and her husband Robert, of Hanover, look forward to the event every year and have been coming to Elysburg for the past 15 years.
Sally Bull says that throughout their years coming to Elysburg they've "met a lot of new people and made a lot of new friends."
Ron Kulmann, of Connecticut, goes to many trap shoots throughout the country but really enjoys the ones in Elysburg because "they have everything you want, food, vendors, the patio and you can shoot."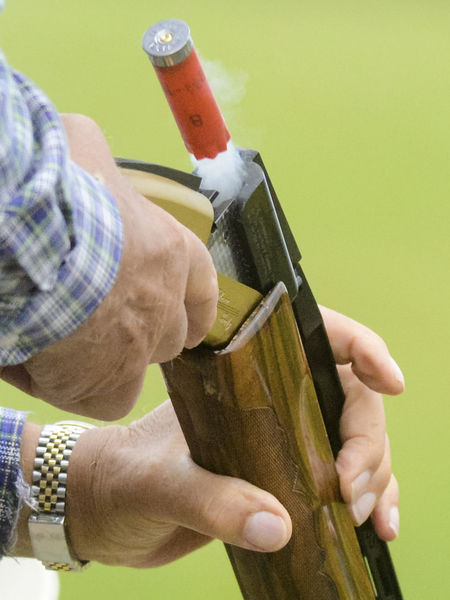 Kulmann said that he goes more for the social aspect of the shoot than the competition. "If I had to come by myself without my friends I wouldn't come."
A study done in June 2014 by Bloomsburg University's Center for Community Research and Consulting found that the state trap shoot generated a $2.67 million economic boost to the area. The study said about 1,900 shooters competed that year, but when multiplied by non-competitors they brought with them and others who attended, more than 2,500 people came to the trap shoot.
Find out more about the 2018 Colonial Classic / PA State Shoot at http://www.pssashotgunning.org.
Email comments to jengle@dailyitem.com.