The Pennsylvania Small Business Development Center Network named StartUp Lewisburg incubator manager and Bucknell SBDC business consultant Dennis Hummer as its State Star on Thursday morning. 
The University of Scranton SBDC director Lisa Hall Zielinski and 2017 Pennsylvania State Star Keith Yurgosky announced Hummer's win live on Facebook.
"Every year one top performer from each state within the national network of SBDCs is recognized for his or her contributions to their SBDC program," Zielinski said about the State Star awards. 
Yurgosky said Hummer earned the title because of the "unparalleled strength" he brings to the SBDC and Startup Lewisburg.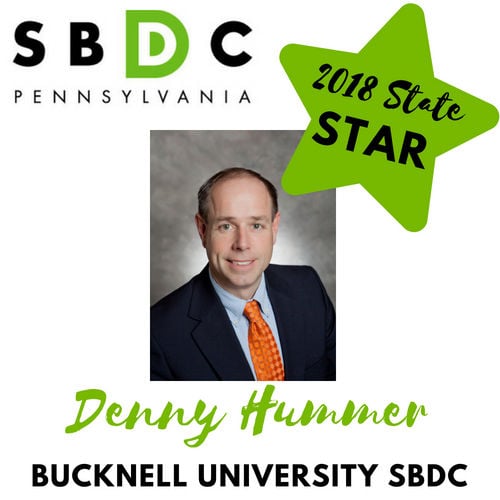 Hummer will be honored as Pennsylvania's SBDC State Star at the America's SBDC Conference in Washington this September. 
Hummer said he felt "honored and humbled" to be given the title of Pennsylvania's 2018 State Star. He thanked the Pennsylvania SBDC Network and his teammates at the Bucknell SBDC. 
"I share this with you. All the work we do, we do together," he said. 
Hummer's boss and Bucknell SBDC director Steven Stumbris said, "I've seen first-hand the positive impact Denny has had for so many entrepreneurs, and I'm extremely proud and pleased that he's been selected as the PA SBDC State Star."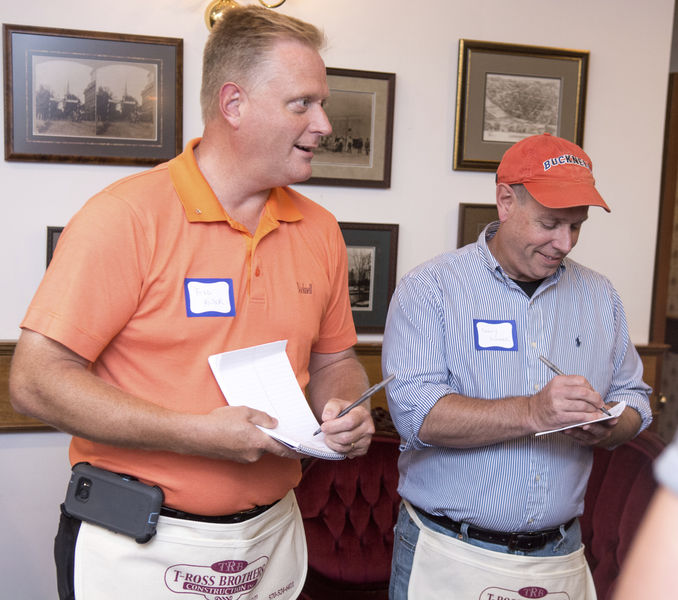 He said the Bucknell SBDC team has a history of achievement. "The Bucknell SBDC team possesses the spirit of teamwork and professional excellence," he said.
Hummer is the first Bucknell SBDC employee to be named the State Star since Bucknell SBDC assistant director for business consulting Maureen Hauck won the accolade in 2015, said Stumbris. 
Stumbris said he was excited for the State Star to be named online for the first time. "It is reaching a broader audience and highlighting the excellent work of SBDC employees like Denny," said the social media announcement.
Hummer said winning the award on the 40th anniversary of Bucknell's SBDC added to the moment. "The small business owner is truly the backbone of our country and I'm honored to be a part of this rich tradition of serving these entrepreneurs here at the SBDC," he said. 
The Pennsylvania SBDC Network has 18 centers and more than 100 employees. 
Email comments to eginader@dailyitem.com.