LEWISBURG — Always striving to add new events, the Lewisburg Arts Festival this year will extend a welcoming platform to local talents on the verge of being discovered.
"We're having an Emerging Artists tent for people who have never been in a festival before," said Sarah Kelley, past president of the Lewisburg Arts Council. "We hope this can turn into a regular thing."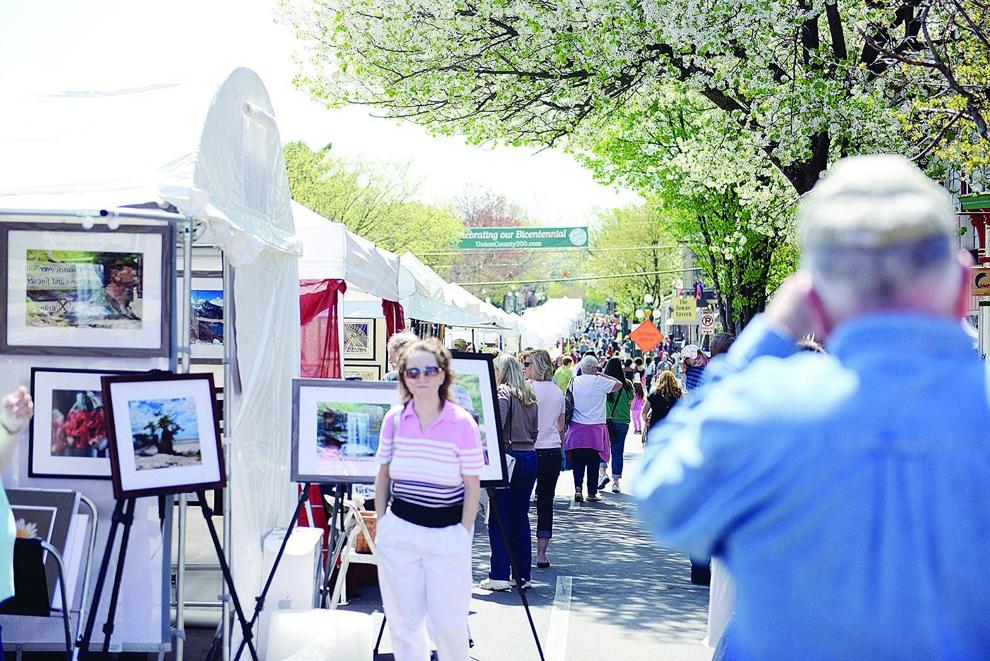 The tent, located at the corner of Fifth and Market streets, will feature six brand new talents who will receive mentoring and advice, but more importantly a first-time exposure of their work.
Another new item: VanGo! Museum on Wheels. It's a huge RV with traveling exhibits from the Susquehanna Art Museum in Harrisburg. People who want a peek into a museum's daily activities will appreciate this year's "Behind the Scenes" exhibit that shows the inner workings of art museums.
Want to know a cool fact? The Lewisburg Arts Festival was fortunate enough to learn about VanGo! when its driver happened to be cruising by Lewisburg during one of the festivals and was impressed enough to offer the RV for future festivals.
And why wouldn't he be impressed? The two-week Celebration of the Arts kicks off with the Arts Festival on Saturday followed by two-weeks of performances, exhibits and workshops. It wraps up on Saturday, May 12, with seven bands performing in seven different downtown venues for Lewisburg Live!
One thing that hasn't changed is the quality and variety of arts and crafts displayed at the Arts Festival by more than 100 juried artists. Festivalgoers delight in finding that one-of-a-kind painting, pottery piece, jewelry, clothing and more.
"It has grown over the years," said Connie Timm, president of the Lewisburg Arts Council, who also noted that the artists themselves enjoy promoting their work in Lewisburg. "They have told me they really love this festival. They like the town. They like the atmosphere. They like the whole thing."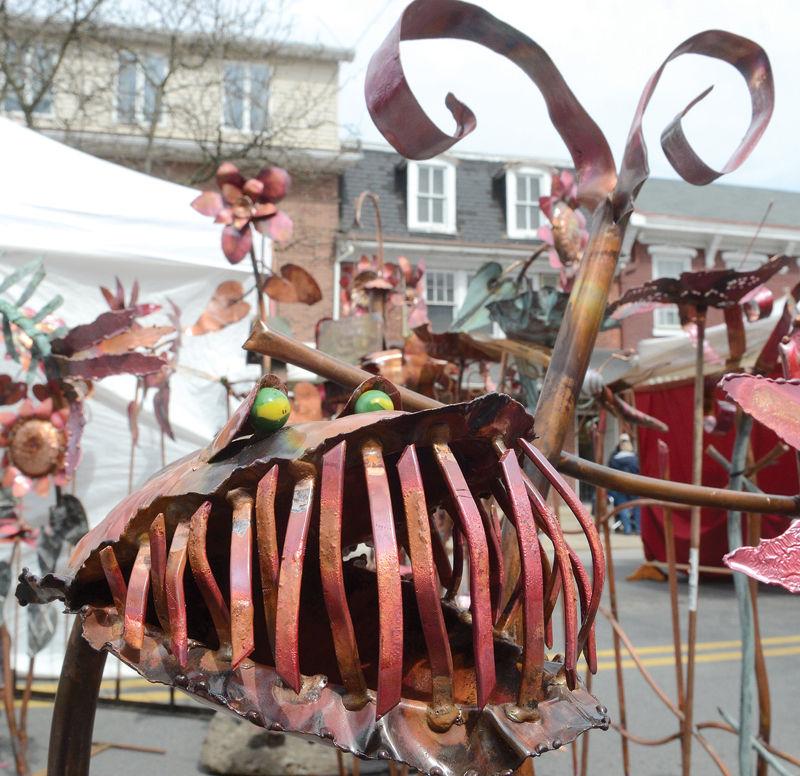 Hufnagle Park Main Tent is the place for entertainment as varied as Williamsport's Uptown Music Collective, Lycoming College's Taiko Drumming, Bucknell University's Habitat for Humanity Duck Derby, the Susquehanna Jamcrackers and the Bucknell Jazz Band.
Stop by Hufnagle Park's gazebo for poetry readings, a West African Inspired Drum Circle and a sneak peek at the RiverStage Community Theatre's musical review.
At Post Office Square, watch for dancing acts by D & K Dance and Downtown Dance, both from Lewisburg. Pleasant Valley Dancers, from Freeburg. Tir Na Nog Irish dancers. Komotion, from Danville. And the Selinsgrove-based Cloverleaf Cloggers.
LEWISBURG – As part of the 2018 Lewisburg Celebration of the Arts, the Lewisburg Arts Council is delighted to announce four free workshops, th…
Downtown merchants, too, share in the busy day and welcome shoppers in their unique businesses. Faustina's Gallery hosts featured artist Simonne Roy, a plein air painter and Pennsylvania native who lived and studied in France. Packwood House Museum once again hosts the annual indoor art exhibit and sale, while the annual photography exhibit is found at the William D. Himmelreich Memorial Library.
Even plant and animal lovers will find a spot dedicated to them with the Lewisburg Garden Club plant sale and Ashburn's Animals on a Mission petting zoo. Local nonprofits take advantage of the opportunity to reach a wider audience with booths at the section of Hufnagle Park designated the Community Commons. There too, the Society for Creative Anachronism will offer daylong enactments.
Toss in four food courts plus an artisanal food and wine area, and you're ready for a day that will please all five senses.
But remember, the Celebration of the Arts is just getting started. Art, dance and photography workshops, including some that are free to the public, continue throughout the following two weeks. (Space is limited, registration required. To register, email workshops@lewisburgartscouncil.com.) Poetry readings, musical performances and acting presentations fill those two weeks, all culminating in the night of shared food, drinks and music with Lewisburg Live!
"It's such a festive occasion when the street is given over to the people," Timm said of the Arts Festival, but she could as easily have been referring to the whole two weeks, when Lewisburg is given over to people who love to celebrate art in its many forms.
For more info, visit www.lewisburgartscouncil.com.