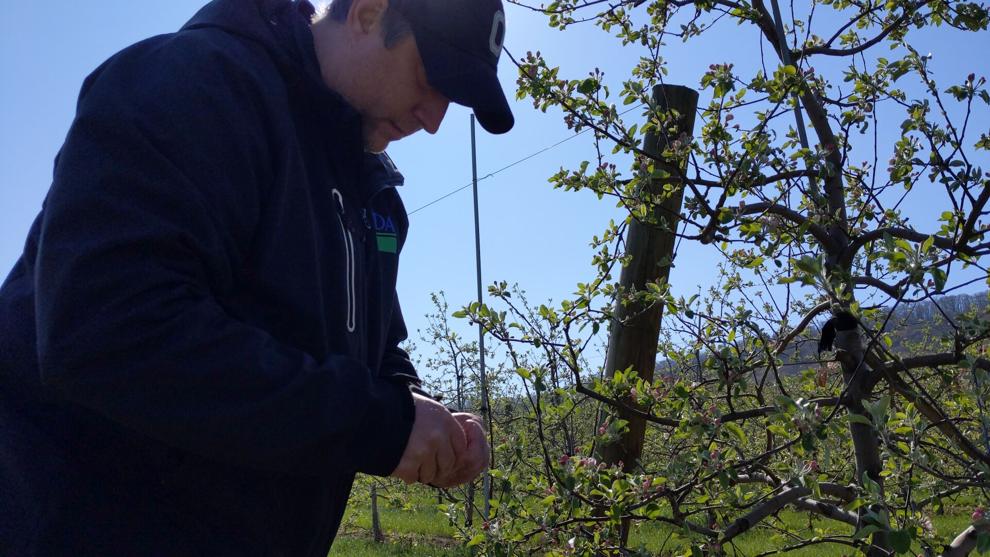 When the temperature dropped below freezing overnight Friday, brothers Mike and Jeremy Stahl got to work protecting the fruit trees at Dries Orchards in Northumberland County.
The late April frost threatened to decimate the crop of apples, peaches and pears grown at the family-owned orchards located between Sunbury and Trevorton.
A frost last May is blamed for a 40,000-bushel yield of apples in 2020, far below the 100,000 bushels anticipated in a good year, business manager John Bzdil said.
The Stahls activated one wind machine about midnight and the second of Dries' two machines about 4 a.m. The dual-blade machines swivel 360 degrees and pull warmer air hovering above the inversion layer — a natural layering effect that flip-flops warm and cool air, usually before sunset and again before dawn — toward the ground.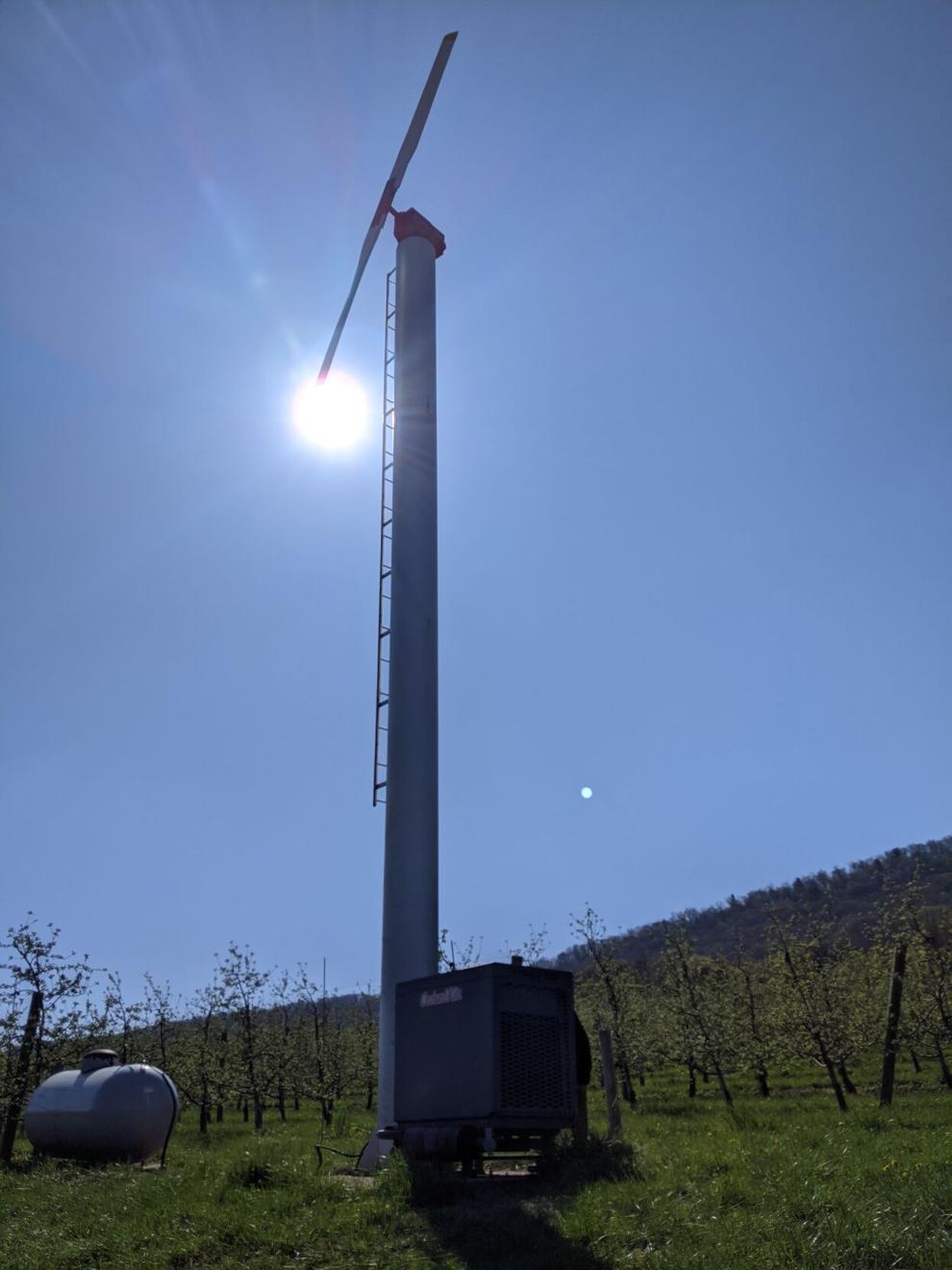 By 3 a.m., they began slowly towing a Frost Dragon portable heater behind a tractor. The machine, fueled by four 100-pound propane tanks, blasted warm air along a set route in 12-minute intervals — riding the same path at about 6 mph in the pre-dawn cold.
"We can protect roughly 12 acres of fruit with this. You kind of got to keep driving around and around and around," said Mike Stahl, field manager, adding that the tractor is kept moving at about 6 mph during the drive.
Freeze warnings were issued twice in the past week. It was too windy overnight Thursday to use any of the machinery effectively, Stahl said.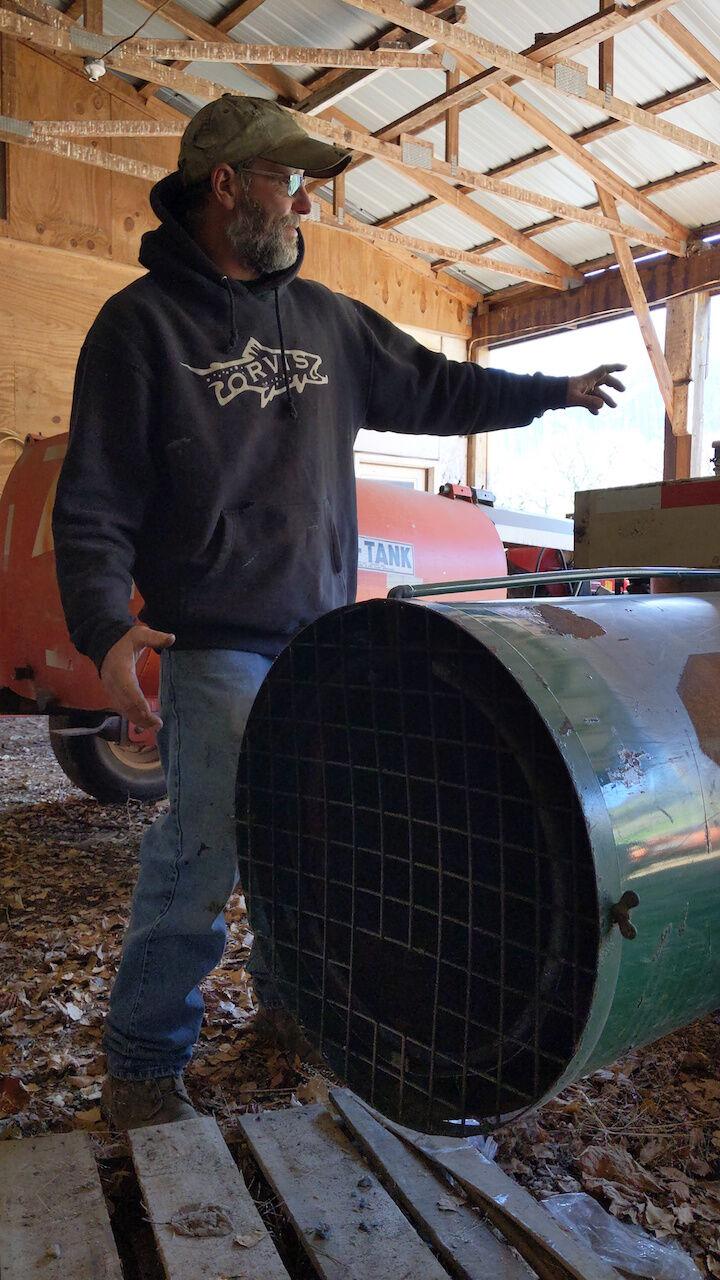 Bzdil said temperatures reached about 29 degrees Fahrenheit overnight Friday when the first wind machine was turned on. That's the trigger point. Some orchards grow colder more quickly than others. He figured the temperature dipped a bit lower as the early morning hours dragged on.
The process is slow and steady but it's imperative the orchardists prepare up to four days ahead of the frost and act at the moment frost could form on the fruit blossoms. The apple trees are flowering and the peach and pear trees are about "halfway along," Bzdil said.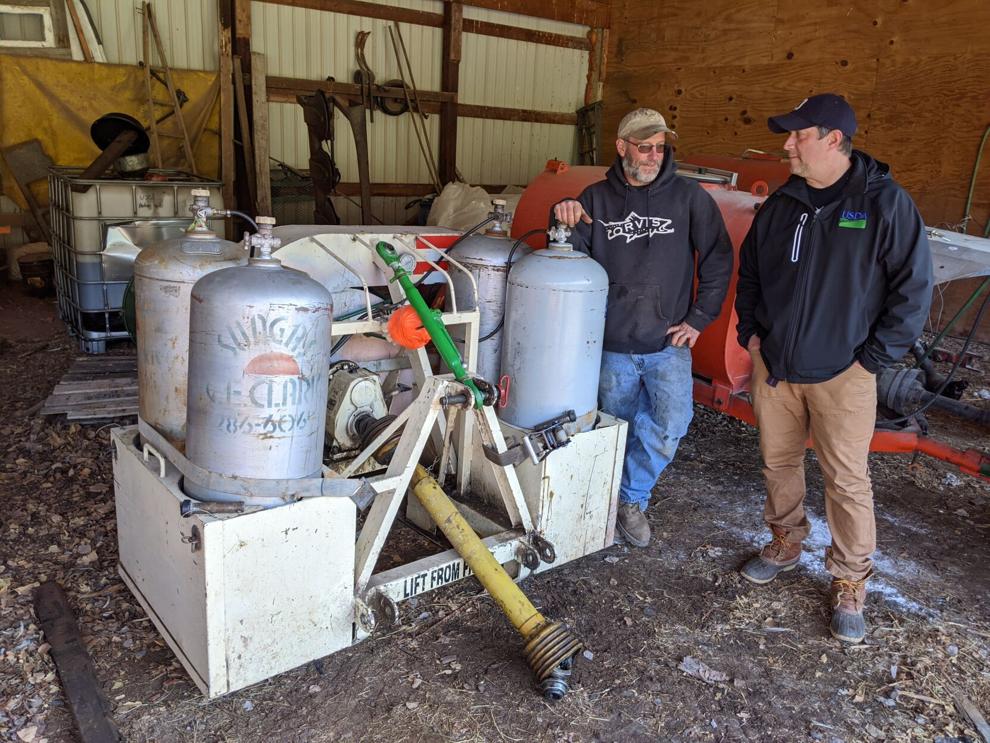 "Within minutes you could lose those blossoms," Bzdil said, later plucking and splitting open a few apple blossoms and peach blossoms to show whether they were light and healthy — they were — or were darkened and likely lost.
The method isn't exact. Each tree has thousands of blossoms. Some may be fine and others could be damaged. Time will tell.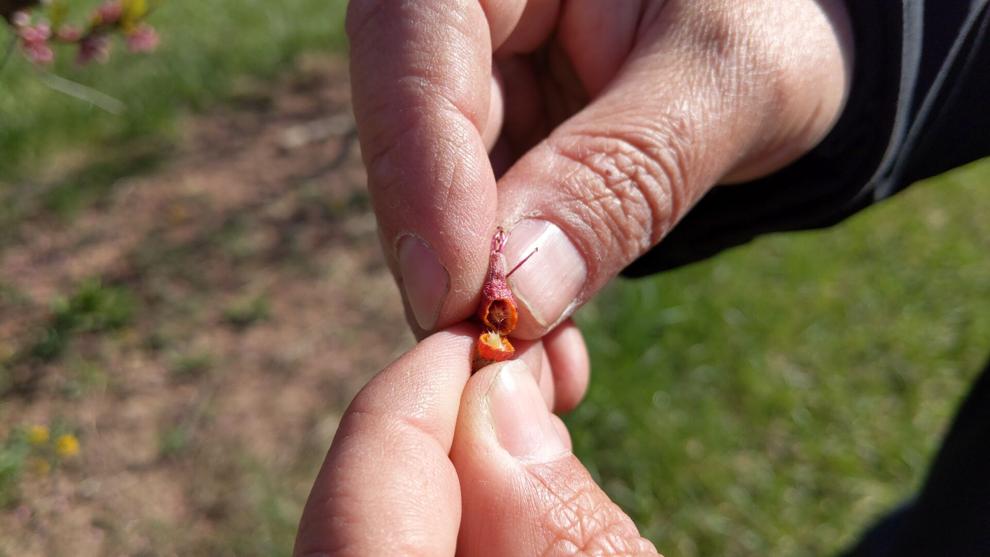 "I don't even like to look this time of year. I just wait until you see the fruit," Mike Stahl said before noting a rise in temperature by even less than 1 degree could save the crop at least for one night. "It only takes a half-degree to save a flower or not."
Dries Orchards at 1724 Dornsife Mountain Road, Sunbury, is open from 9 a.m. to 5 p.m. Mondays through Saturdays. Learn more at www.driesorchards.com or on Facebook: @driesorchards.