The vast majority of COVID-19 mandates in Pennsylvania end on Memorial Day, but the past year's economic shutdowns and related cargo bottlenecks at U.S. ports continue their impact.
As Memorial Day approaches, granite monuments are an example. Shipments are tied up, and there have been delays in production.
Eternal Memorial Designs in Johnstown orders custom stones that arrive sandblasted, cut and ready to be set and engraved.
Co-owner Sharon Novatny said the company's granite supplier sent them a recent alert that the industry has seen "a substantial increase in orders due to the pandemic over the last year."
Backlogs are impacting the industry's domestic and international supplies.
"The industry is not back to normal, by any means," Novatny said. "It's taking two or three months longer for orders to arrive in some situations."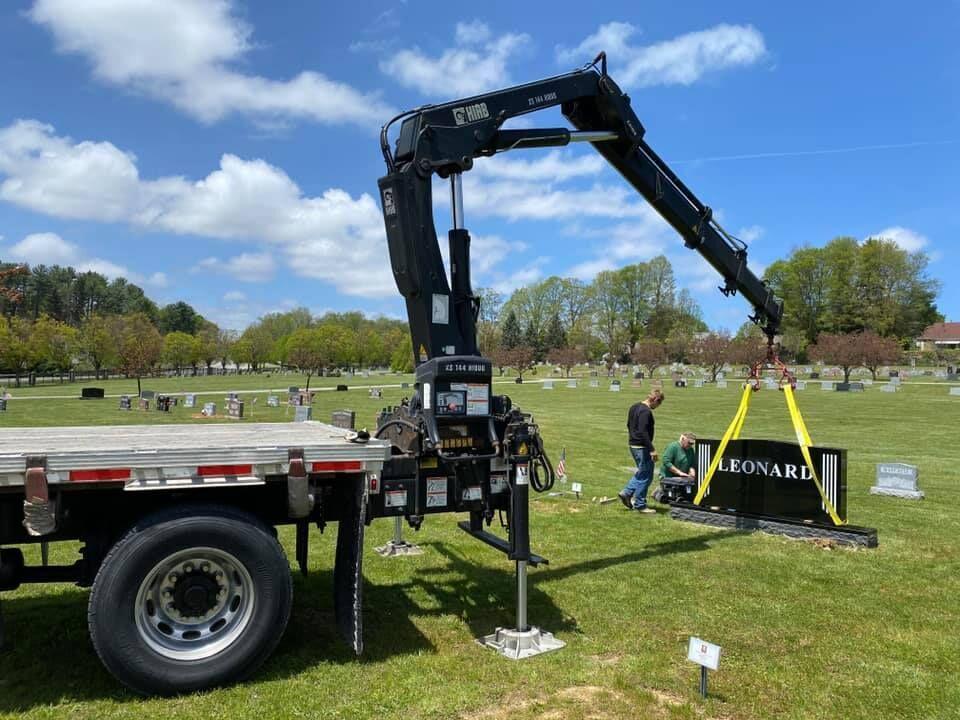 In addition to delays driven by COVID-19, weather has also played a role, said Dan Kennedy, owner of Moskal & Kennedy and Meek & Dalla Valle funeral homes as well as All Faiths Chapel Mausoleum & Cemetery.
A rainy and cold April was unfit for pouring concrete footers for monuments or for engraving lettering on existing monuments, he said.
"Some families have waited five months from the time they placed an order," he said. "We have 35 monuments ready to be installed."
Many people would like to have monuments placed by Memorial Day, Henderson Funeral Homes owner Troy Henderson said.
"Keeping up with engraving and shipping this time of year is always a concern," he said. "Many families are eager to see the monument there.
"That's the final step in their process."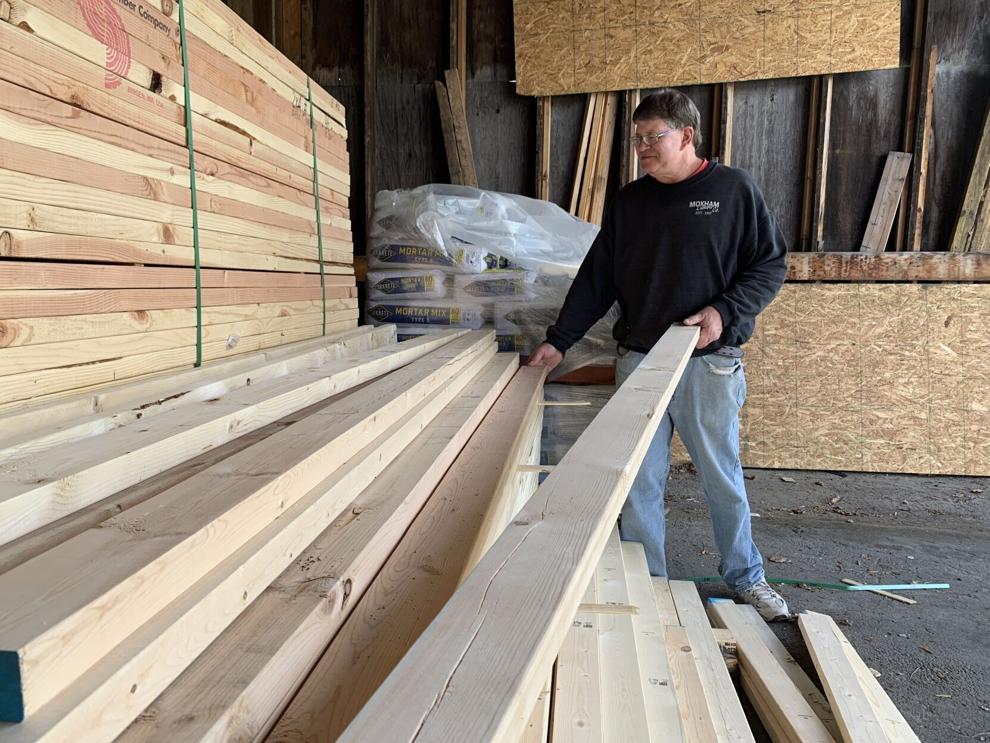 Wood is another natural material impacted by COVID as it moves from forest to finished products. The pandemic and a few other factors are driving prices up, said Moxham Lumber Vice President Brad Gordon.
Winter storms in Texas knocked many glue plants offline, and Gordon attributes that to backed-up production of engineered wood.
"One thing people overlook is the amount of rosins and resins that go into engineered wood products used in home building," he said.
The price of Oriented Strand Board, a material for cheap jobs, is $46.99 a sheet, up from $10.46 last year, he said.
Additionally, COVID has affected the hauling and trucking of supplies, he said.
But demand is still strong despite soaring lumber prices, which he said in part might be related to low interest rates for home loans.
He's also had customers who've been stuck at home watching home remodeling shows throughout the pandemic.
"Usually when prices go up, people back off," he said. "Not this time. Human nature also enters the equation."
The new home market is showing signs of life locally, and the remodeling market is "red hot," Mihalko's General Contractor founder Lou Mihalko said.
"The situation with the lumber is, of course, they are not producing enough for the demand," Mihalko said.
"The housing demand is so great right now, and not only that, but remodeling. ... So there is an inventory and a shortage on lumber and roofing and other things. During the pandemic, there wasn't as much activity and now you have so much demand that people at the mills can't keep up with demand."
Tariffs enacted in recent years also led to reduced imports of lumber, which has exacerbated the shortage, Mihalko said.
"These booms end up with a bust eventually," he said.
"I'm not in the camp of believing they won't catch up on the supply. I think they will," he said.
"But it may not be this year. It may be next year before they catch up on the prices."