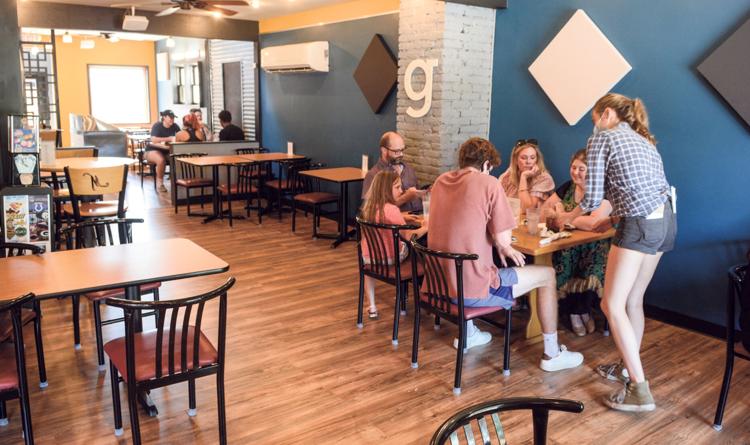 One metric restaurant owners calculate when tracking profits is the average revenue generated per seat.
With Gov. Tom Wolf ordering indoor dining reduced to 25 percent capacity as a countermeasure to a spike of COVID-19, three in four restaurant seats now represent revenue lost.
The novel coronavirus pandemic could force an estimated 7,500 Pennsylvania restaurants to close permanently resulting in the loss of 200,000 jobs, according to John Longstreet, president and CEO, Pennsylvania Restaurant & Lodging Association.
"These are jobs that won't come back. They'll be gone," Longstreet said.
Longstreet cited an economic impact report from Yelp, an online business directory. Yelp found that 26,160 of its registered restaurants closed since the pandemic's start, with 60 percent marked as permanently closed as of July 10.
Valley restaurants that closed during the pandemic include Reba & Pancho's in Lewisburg, Mamamac's and The Edison Restaurant, both in Sunbury.

Yvonne Sites just returned to the restaurant industry in January after switching careers 12 years ago to administrative office work. She relocated her diner from Shamokin and opened Mamamac's at 901 Market St. The diner operated just two months before the pandemic caused its closure. It never reopened, forcing Sites back into her second career.
"I told the (building) owner I was not coming back," Sites said. "With it being only 25 percent, including staff, for capacity, my rent and utility and payroll and insurances, there would be no way I would be able to survive right there in that present location."
The restaurant and bar inside Sunbury's historic Hotel Edison closed permanently on June 28, a victim of the pandemic shutdowns, according to owner Brian Pope, of Sunbury.
"It wasn't lucrative for us to stay open," said Pope, who took over ownership of the restaurant in 2018 but not the building at 401 Market St. "People were not accustomed to higher-end restaurants doing takeout. When other counties went green before (Northumberland County) did, it took people right back to the corporate and chain restaurants. People seemed gung-ho about small shops until the green phase. A 45-minute line at Arby's is ridiculous."
The restaurant in its last week ended with free meal giveaways and "a lot of emotions," said Pope.
"There was sadness, there was depression, and there was relief in not having to deal with the laws being placed on us about what we could and could not do," he said. "It was hurting so many dine-in restaurants."
Working to adjust, survive
The virus first spurred Wolf to close dine-in operations at restaurants statewide in mid-March. Takeout and delivery services were permitted throughout the pandemic and business owners like Jesse Reeves of Gram's Eatery in Lewisburg sought to capitalize with special menus and dinner boxes. Dining tables and chairs began popping up on sidewalks when outdoor dining was approved for yellow-phase counties. Many restaurant owners have added emphasis in marketing to customers using social media.
Siam Restaurant & Bar in Lewisburg and Heritage Restaurant in Shamokin are examples where the respective business owners invested in outdoor seating areas to help lure back customers eager for a meal away from their own kitchens. Several Valley restaurants invested in upgrades to their liquor licenses, paying the state for permission to sell special alcoholic drinks to-go like adult slushies.
Dine-in restrictions eased as counties moved into the green phase of Wolf's color-coded reopening plan but the state hasn't allowed restaurants to operate above 50 percent indoor capacity.
Longstreet said his organization worked with the Wolf administration to allow outdoor dining when indoor operations were disrupted and consulted the bureaucracy in determining safety regulations and protocol in the pandemic.
The trade association split from the administration on the occupancy limits and Longstreet said he's been given no scientific evidence that reducing capacity at any level would enhance public safety above masking and social distancing requirements.
Normal times may allow for new entries into the restaurant business to replace those that fail. With the indefinite existence of the pandemic and associated industry restrictions, Longstreet said he doesn't expect a market correction. Entrepreneurs will struggle to secure financing to open a new eatery let alone turn a profit with existing government restrictions.
"Everything we know about this virus, safety is predicated on face masking and social distancing and now some arbitrary number" on restaurant capacity, Longstreet said.
Increased restrictions
On July 1, after counties in the state returned to the green phase and indoor dining at bars and restaurants returned with some restrictions, Wolf said there would not be another statewide shutdown. He said it would be up to local governments to contain the virus, praising Allegheny County and Philadelphia, who were adding their own restrictions at the time.
Then, 14 days later, as cases spiked in Philadelphia and Allegheny counties, Wolf initiated the 25-percent capacity limit statewide.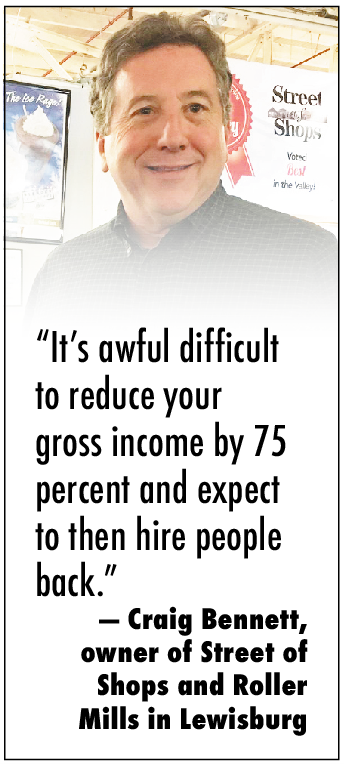 The administration correlated the spike with more customers returning to bars and restaurants. The Yelp study made that same correlation for multiple states including Texas, Florida and Arizona. Pennsylvania fared much better in comparison to most states, the study showed.
The Street of Shops Restaurant in Lewisburg normally seats up to 105 diners. Now, it's down to 25. Owner Craig Bennett responded by reallocating staff to other assignments at the antique outlet and began offering delivery service. He said retail operations there and at his other antique outlet in Lewisburg, Roller Mills, has thrived with record receipts. That hasn't translated to the dining operation.
"It's awful difficult to reduce your gross income by 75 percent and expect to then hire people back. So we have the dual conflict of the unemployment benefits ending and, at the same time, an inability to bring people back because of the diminished capacity," Bennett said. "We're in a tough set of circumstances here."
Rescue Hose Co., in Shamokin, was "doing everything right" when Wolf increased restrictions, said Treasurer Dan Saxton. 
"We had room for 30 chairs near the bar and we brought it down to seven for social distancing," he said.
The fire company has sinced shut down its dining operations. Saxton said he hopes to open soon.
"We don't have the food business as other places so it was not economically feasible and to be honest, we are struggling," he said. 
Gram's sits, at most, 25 to 35 customers indoors under the latest restrictions, Reeves said. He has a few tables outside and worries what will happen when they're lost to cold weather. With the anticipated return of students to Bucknell University, he thinks that could drive away some locals wary of being in close contact with a younger demographic stereotyped as not abiding pandemic safety protocol.
"I need the locals. That's my bread and butter. That's what pays my bills and keeps me and everyone else employed," Reeves said.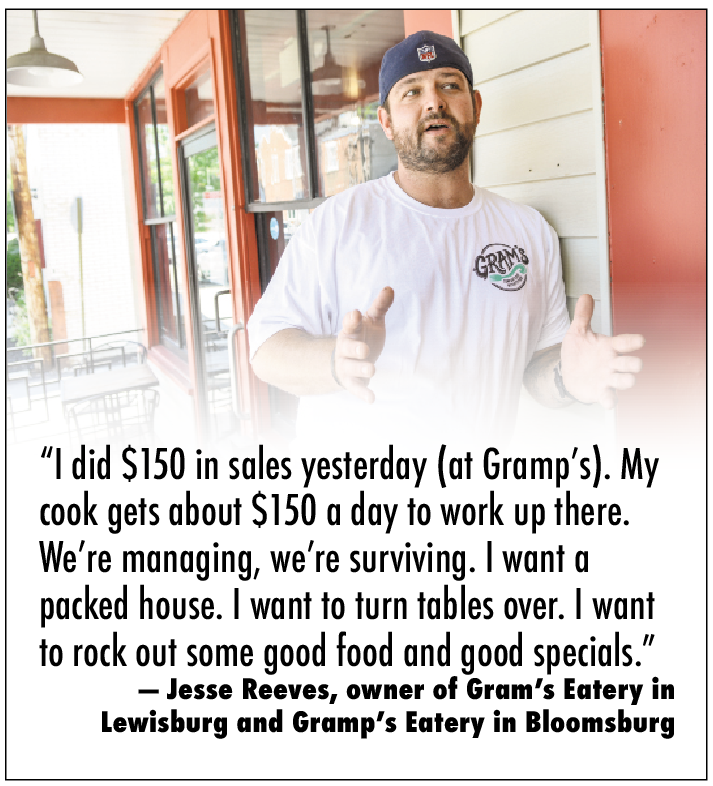 In Bloomsburg, another college town, Reeves relies on college students and employees for business at his second location, Gramp's Eatery. The Main Street restaurant opened just six weeks before business shutdowns and restrictions were enacted.
"I did $150 in sales yesterday (at Gramp's). My cook gets about $150 a day to work up there," Reeves said.
"We're managing, we're surviving," Reeves said. "I want a packed house. I want to turn tables over. I want to rock out some good food and good specials."
Reeves has had to look beyond empty tables and watch customers walk away from Gram's because of a quarter-packed house. Andre Garrote, who owns and operates All Star Bagels in Lewisburg, said his own customers have been good about waiting outdoors for the dining area to empty. His restaurant relies more on to-go orders.
"If we have 25 percent in the store, we're already OK because a lot of our customers today, they're ordering for pickup or delivery. We've been pushing it because it's safer for our staff and our customers," Garrote said. "Our delivery numbers this year compared to last year, and our takeout numbers, are through the roof."
Western spread
Lyndsay Kensinger, Wolf's press secretary, said the decision to reduce capacity is supported by state and federal public health agencies. She said it's in line with Centers for Disease Control and Prevention guidance, adding that a regional report by Health and Human Services recommended that Pennsylvania "temporarily close bars, limit indoor dining and require the usage of cloth masks" as mitigation efforts.
The Wolf Administration has called on the General Assembly to petition Pennsylvania senators and congressmen to support a bill introduced in Congress that would provide $120 billion to independent restaurants. According to Kensinger, the bill is intended for small operations and not large chain restaurants.
Kensinger cited state COVID-19 data indicating a shift in demographics in four Western Pennsylvania counties, where a surge in cases in late June and into July presented in the 19-49 years old demographic. The majority of positive cases in April and May were in persons 50 years or older. The shift shows community spread and is supported by contact tracing during the green phase that found "a notable increase in the cases among younger demographics."
For an approximate two-week period from June 24 through July 9, there were 758 new confirmed cases of COVID-19 in Beaver, Butler, Washington and Westmoreland counties. The demographics of cases in these four counties changed substantially toward more younger age groups. In each of these counties, in June and July, over 50 percent of cases occurred in individuals ages 19-49, an indicator of community spread as opposed to spread in congregate care facilities such as nursing homes where cases are declining.
The Department of Health found that in one investigation, a single unidentified bar was a common point of potential exposure for customers and employees in at least four different counties, Kensinger said. Another investigation found another unidentified bar was visited by 27 "cases" in one county, with additional spread into a nearby county.
"The number of people getting COVID-19 from isolated, identifiable outbreaks, such as those in long-term care facilities, is decreasing, and more people are contracting COVID-19 from being out and about in their community, such as when visiting restaurants and bars," Kensinger said.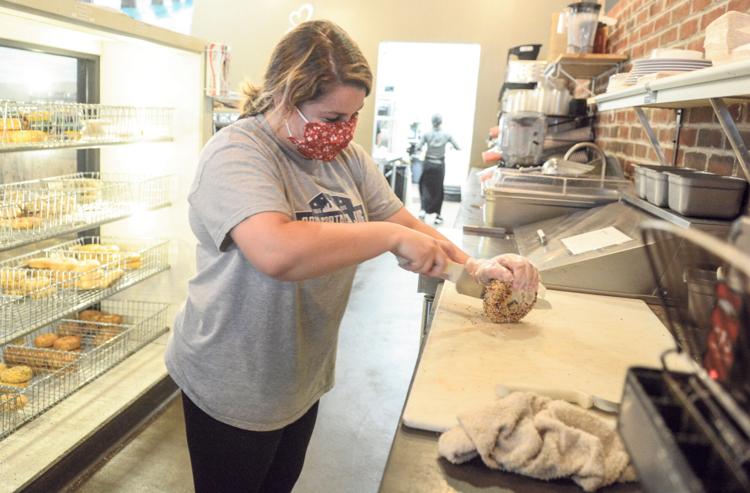 Dealing with masks
Like Reeves, Garrote said masking requirements have been difficult to adhere to. Some customers refuse to mask, both said. Reeves added that his own kitchen staff struggles because of how hot the kitchen gets — 105 degrees Fahrenheit on a good day, he said.
Garrote built an app for customers, adjusted menu offerings and broadened All Star's delivery radius. Restaurant owners must adapt to the restrictions to remain viable.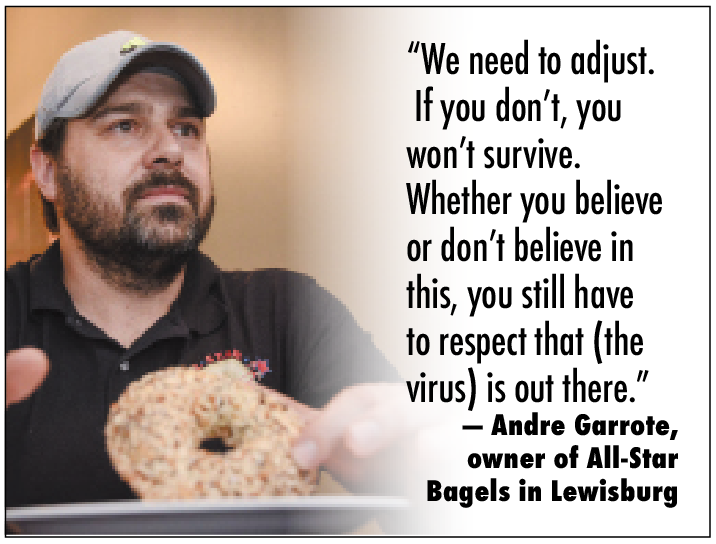 "We need to adjust. If you don't, you won't survive. Whether you believe or don't believe in this, you still have to respect that (the virus) is out there," Garrote said.
Adaptation is on the mind of Andrew Miller, executive director, Susquehanna River Valley Visitors Bureau. Breaking from one's business model to create, for instance, a food truck for off-site sales or collaborating with breweries and wineries to generate revenue are some ways restauranteurs can try to make it work in the present environment, Miller said.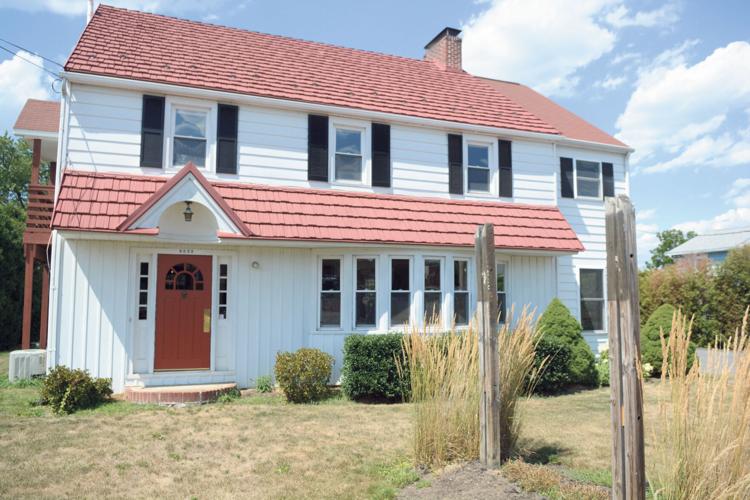 Miller spoke of Reba & Panchos, who he said was beloved in the Lewisburg area. Owner Rebekah Meixell declined comment.
"My heart was broken for a place like Reba & Panchos. When you take a deep breath and look at how it impacts these small businesses, it's impossible for some of them to stay open. How could a place with limited seating operate? You can't pay a chef and wait staff and order food with eight seats," Miller said.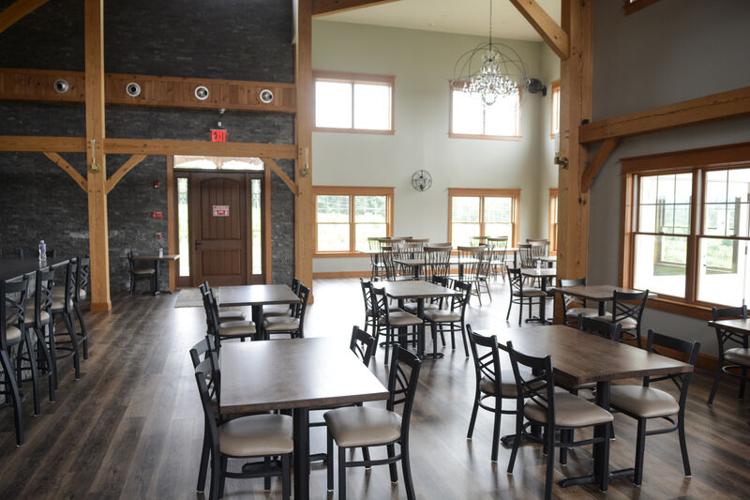 Holding pattern
Spyglass Ridge Winery owner Tom Webb said he has six full-time and one part-time employee at the winery and Three Beards Brewery.
Webb said he is struggling to keep his employees working. "These people have families, homes and bills," he said. "One of my employees has been with me for 13 years. I do not want to furlough anyone and my wife and I are doing everything we can to keep these people working."
Webb said he is missing out on various summer events for the winery, including his concerts.
"We are all struggling to stay afloat," he said. "This all came and hit us all very hard."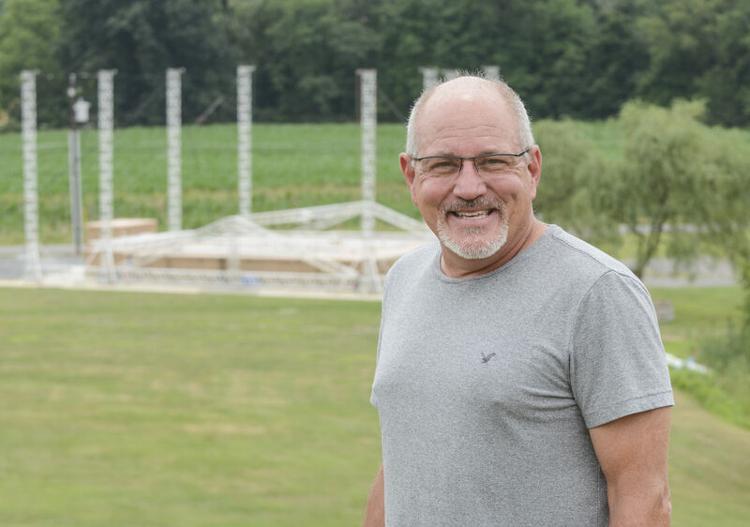 Webb said he had met with staff at the winery and Three Beards and was ready to place an order for supplies needed at the yet-to-open brewery when the March announcement came that indoor dining was being banned at all bars and restaurants.
"That was a complete shock and we had to delay what our plans were," he said. "We are still in that delay pattern and we need things to lift."
Webb said if things don't get better it could be down to himself, his wife and family to run the winery.
"That is the worst-case scenario for not only me but many businesses across the country," he said. "I will continue to fight for my employees and try everything possible to not have to go down those roads."
Daily Item reporters Rick Dandes, Justin Strawser and Francis Scarcella and The Associated Press contributed to this report.