A rising demand for at-home recreation during the COVID-19 pandemic combined with an August 2020 fire in Louisiana and February's damaging storms in Texas are sinking the swimming pool industry this year.
Valley swimming pool supply business owners and managers say they are working hard to keep up with demand but shortages in materials is making their job difficult.
"Last season we sold every one of our above-ground pools and there's a one-year wait for hot tubs," said Rocco Sassani, manager at Clearwater Swimming Pool Company in Selinsgrove. "If I had 10,000 pools, we could have sold out."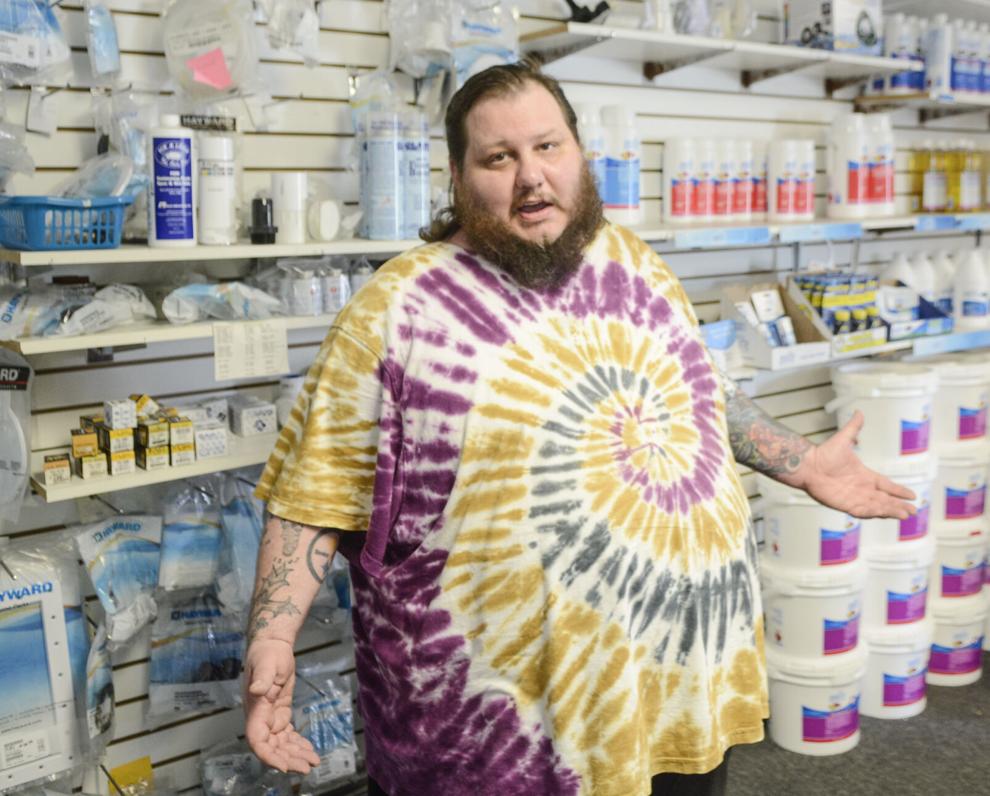 Rose Pool and Patio, of Winfield, has already sold out this year's supply of in-ground pools and nearly all of next year's, said Jerry Wilt.
Gino Yablonski, owner of Pool World Inc., of Shamokin, has booked in-ground pool installations through June 2022.
While demand for all types of pools remains high, ancillary supplies are hard to find due to a few disasters.
A fire last summer at a chemical factory in Louisiana has caused a shortage in chlorine tablets used to clean residential pools and a late winter storm in Texas caused a major reduction in the production of resin, PVC, fiberglass and other materials used in the manufacturing of swimming pool pumps and filtering systems.
Twenty of the 24 new pool buyers from Clearwater are still waiting for liners, Sassani said.
The chlorine tablet shortage also caused the price to skyrocket.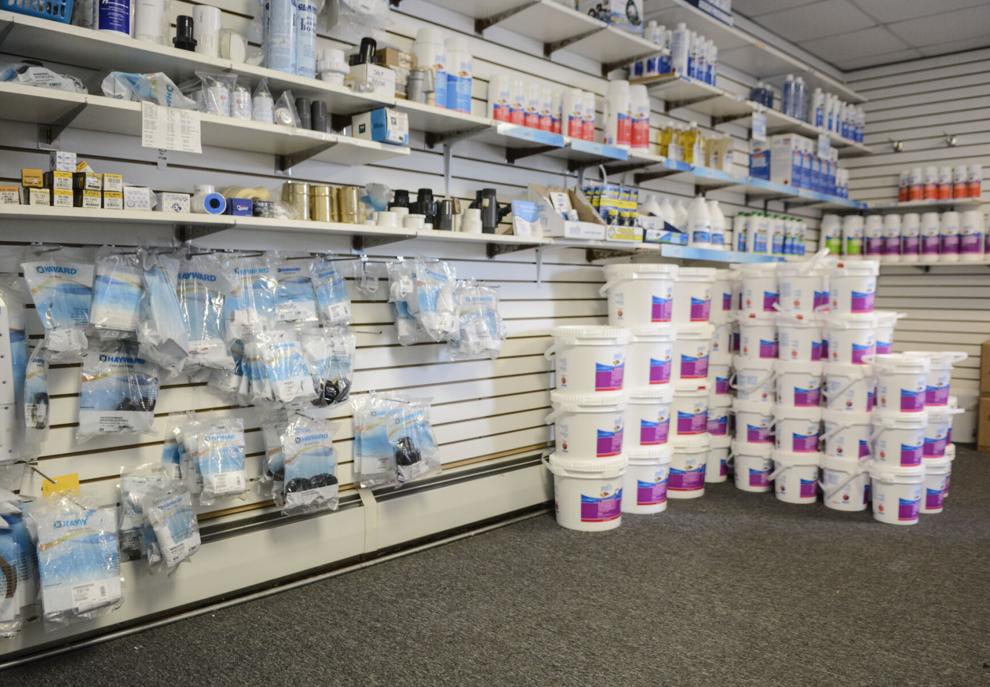 Yablonski said the price has doubled from $70 per 25-pound container of chlorine tablets to $140 per container as buyers have been scooping it up in large quantities.
"We've already gone through five pallets," he said. Typically, his business sells eight pallets of chlorine each season. "I've never seen shortages this high."
In the meantime, pool owners who can't find chlorine tablets are able to use 'shock' — a high dose of chlorine — to keep the water clean.
"There's no shortage of shock," said Wilt.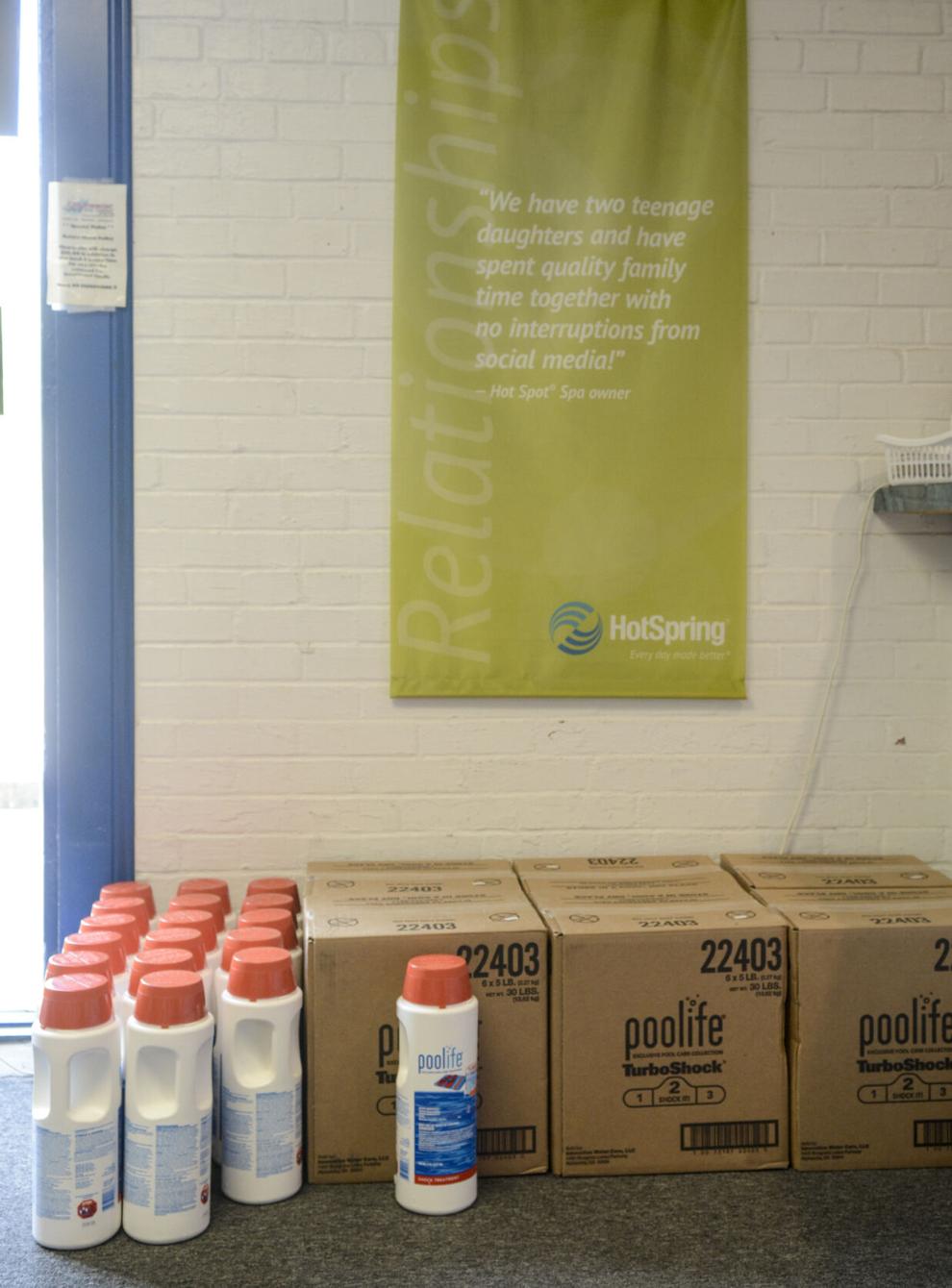 Despite the widespread shortages, the veteran pool suppliers don't expect it to be long-lasting.
"I'm trying to encourage customers not to worry. Production will pick up," Sassani said.