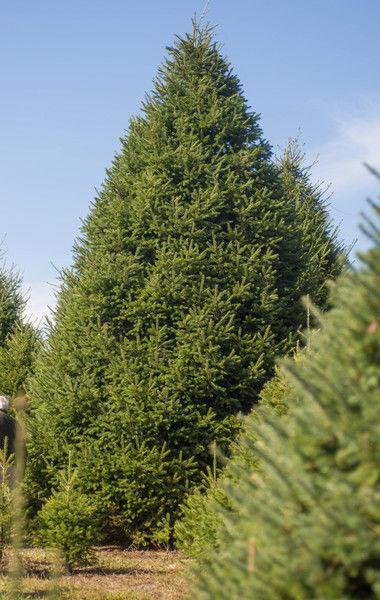 PITMAN — A Christmas tree from a lower Northumberland County farm is headed to the White House for this holiday season.
On Tuesday morning, staff from the White House selected an approximate 23-foot-tall Douglas fir from Mahantongo Valley Farms near the county border between Northumberland and Schuylkill. Owner Larry Snyder earned the honor by winning the 2019 National Christmas Tree Contest hosted by the National Christmas Tree Association.
"It's one of the highlights of my tree growing career," said Snyder, who has been growing Christmas trees for more than 30 years. "I am honored to represent all the tree growers of America in providing this tree and promoting real trees in our country."
Mahantongo Valley Farms is owned and operated by Snyder, his wife Joanne, son Aaron and grandson Mason Snyder, daughter Lydia and husband Andrew, and granddaughter ClairaAnne Bomgardner. Snyder and his family own four properties in Northumberland and Schuylkill counties where more than 50,000 trees grow on 75 acres of land. The tree that was selected on Tuesday has been growing for 16 years, he said.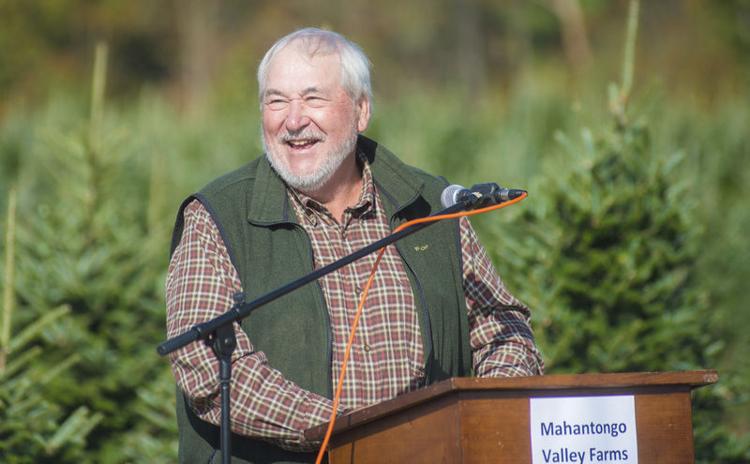 The tree will be cut and transported on the Monday before Thanksgiving; it will be displayed in the Blue Room, the center of the State Floor of the White House. Since 1929, the Blue Room tree has been known as the White House's official tree and is traditionally trimmed by the first lady.
"This particular tree had extremely good genetics," said Snyder. "It's a beautiful color. It has an extremely good shape and color, and it's tall enough to shorten it to accommodate the space in the Blue Room."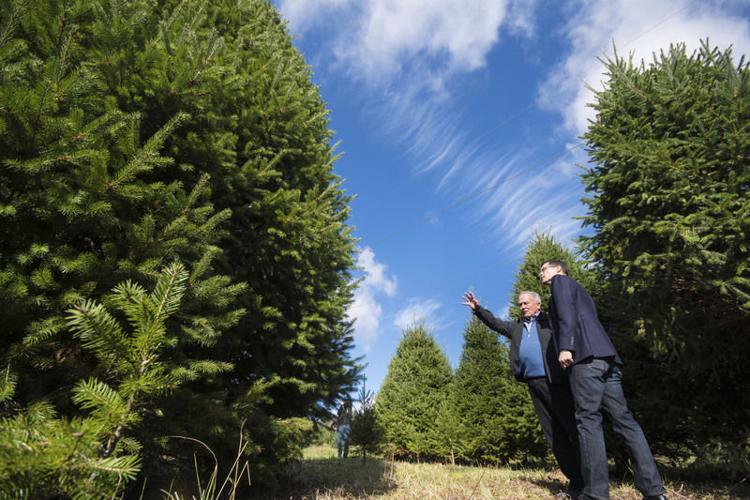 The selection was made by White House Chief Usher Timothy Harleth and White House Superintendent of Grounds Dale Haney. A brief ceremony in front of more than 70 friends, family, media, supporters and community leaders was held with words from Harleth; Snyder; Executive Director Tim O'Conner; Pennsylvania Christmas Tree Growers Association Executive Director Lisa Ruggiers; Pennsylvania Department of Agriculture's Deputy Secretary for Plant Industry and Consumer Protection Fred R. Strathmyer; Katherine Hetherington Cunfer, of Congressman Dan Meuser's (PA-9) office; and state Reps. Kurt Masser (R-107) and Mike Tobash (R-125).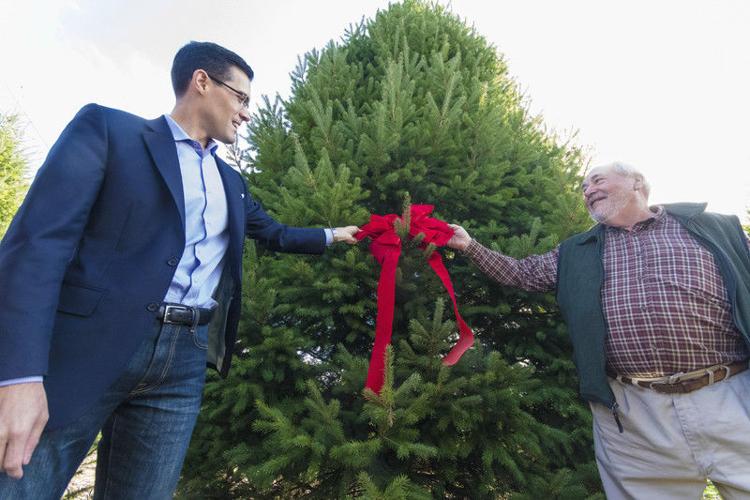 This is the 54th year a member of the National Christmas Tree Association has presented the official White House Christmas Tree. The tree must be between 18 and 19 feet tall, so the tree selected on Tuesday must be shortened before delivery.
"The shape of it is very majestic. I can easily envision it sitting in the Blue Room," said Harleth. "It's going to be spectacular when we get it inside."
Line Mountain High School senior Keri Ferster, the president of the Line Mountain-Mahantongo Future Farmers of America (FFA) chapter in Herndon, and 18 of her classmates took off school to attend the selection.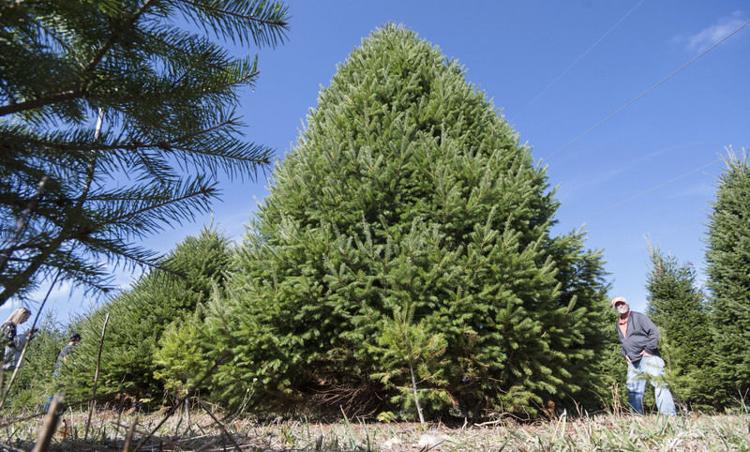 "This is a once-in-a-lifetime opportunity to come out and support an area so small as Line Mountain," said Ferster. "It's a good opportunity and we are honored to be here."