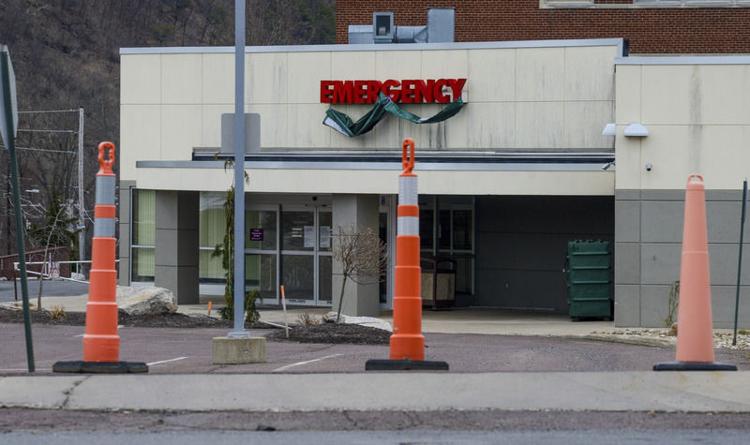 SUNBURY — The goal of UPMC Susquehanna officials is to sell the former Sunbury Community Hospital property to a new owner before its doors close for good March 31, according to UPMC Susquehanna Sunbury President Bob Kane.
UPMC announced in December plans to close the hospital at 350 N. 11th St. by the end of March. All inpatient services, including behavioral health, emergency department and surgical services, including inpatient and outpatient, ceased operations on Jan. 31. Outpatient services — including laboratory, imaging, occupational health and physician outpatient offices — will continue operation until March 31, according to hospital officials.
"Just like the community, UPMC would like to see the property in use rather than sit empty," Kane said. "UPMC is working with local and regional real estate experts to list the property for sale. UPMC is working directly with current tenants Sunbury Community Health and Rehabilitation Center, The Sunbury Hill Neighborhood and Corbin Audiology and Hearing Aid Center LLC, and will continue to honor lease agreements as a long-term plan is developed for the property."
If a buyer is not found by March 31, UPMC will maintain the buildings and ensure the facilities remain safe for tenants and will continue to pay the property taxes on the UPMC Sunbury campus, Kane said.
The former Sunbury Community Hospital was purchased from for-profit Quorum Health by nonprofit UPMC Susquehanna on Oct. 6, 2017. The UPMC Susquehanna Sunbury properties, which are assessed at a total value of $2,399,200, are across 20 different parcels in the same area of North 11th Street. UPMC pays $371,800 in property tax revenue on the property to Northumberland County, Sunbury and Shikellamy School District, according to county records.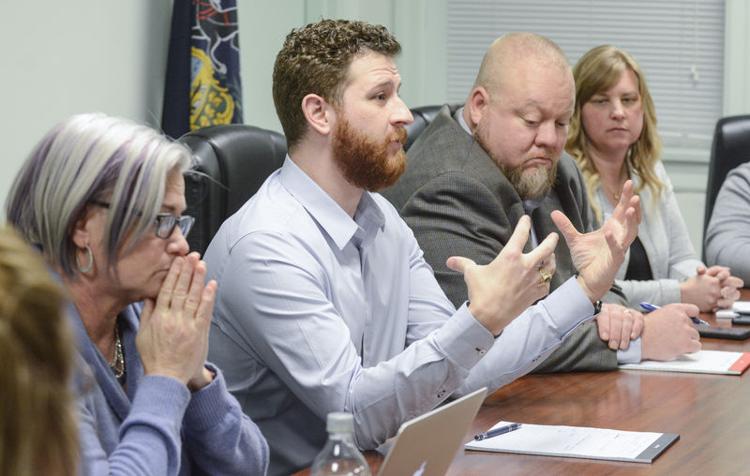 Phased closure
Staff members who accepted jobs at other UPMC facilities will remain employed in Sunbury until they move to the new job, either early or after the hospital closes on March 31. Currently, laboratory, imaging and outpatient clinical services at the Sunbury campus plan to remain open until March 31, Kane said.
"The closure is phased, and the timeline remains dependent on patient volumes and staffing needs. As you've already seen with the emergency department and inpatient services, UPMC is evaluating both daily census and staffing, and adjusting as necessary," said Kane. "As services close, staff are assisting with tasks such as transitioning offices for those practices and services relocating, overseeing the transition of patient medical records, assessing and reallocating medical equipment and furniture, cleaning units and other activities necessary to ensure the building is in the best condition upon closure."
As of Feb. 2, about one-third of the 154 employees have already transitioned to other positions within UPMC and less than 10 have taken positions with other organizations, Kane said. The remaining staff members are still employed and working at the hospital. All remaining employees will be paid until the closure, he said.
"UPMC's human resources team is actively working with these individuals to determine their career objectives and assist them with placement within UPMC or with other organizations within the region," said Kane. "Human resources will host a job fair highlighting all the opportunities available within the system in the near future."
Seven hospitals closed
Since the beginning of 2019, there have been seven hospitals that have closed in Pennsylvania: Lifecare Hospitals of Pittsburgh — Suburban, UPMC Pinnacle Lancaster, Lifecare Hospitals of Chester County, Forest Health Medical Center of Bucks County, Kindred Hospital South Philadelphia, Hahnemann University Hospital and Ellwood City Hospital, according to the state Department of Health (DOH). UPMC Susquehanna Sunbury will be the eighth.
In some cases, like Hahnemann University Hospital, the state ordered hospital officials to cease and desist plans to begin closing down operations. Ultimately, the hospital closed in 2019.
"The Secretary of Health, Dr. Rachel Levine, the department and the Wolf administration are committed to ensuring that health care is available to those living in all areas of Pennsylvania," said DOH spokesman Nate Wardle. "The Rural Health Model, which now has 13 hospitals participating, is part of the state's aim of ensuring that rural hospitals are financially viable and able to serve their communities. These locations are economic drivers in their community. The Rural Health Model provides a global budget, as opposed to the typical fee-for-service, which assists hospitals that may not be able to rely on patient volume."
When a company decides to close a medical center, the state cannot compel them to stay open, but it can manage the closure by requiring continued compliance with the requirements regarding notification of closure and other applicable regulations, said Wardle.
"Hospitals are required to notify of a potential closure at least 90 days before the anticipated closure date," he said. "Once that occurs, they are required to submit a closure plan, which the department must approve. From there, any further changes must be communicated to the department. UPMC provided the department with the notice of closure in the required timeframe and a closure plan which evidenced a safe wind-down of health care services."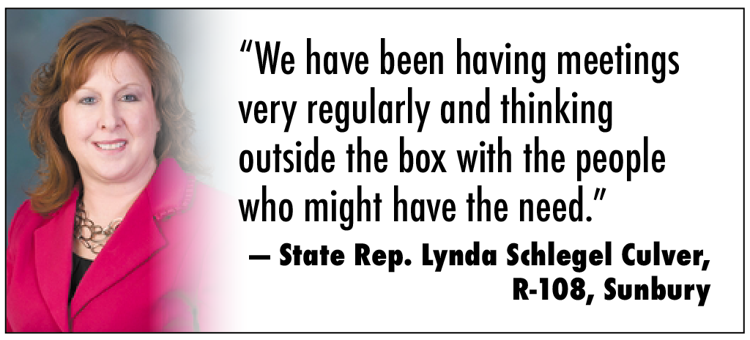 'Lot of local interest'
State Rep. Lynda Schlegel Culver, R-108, said there has been "a lot of local interest" in buying the property and companies and organizations have been touring the facility. She would not reveal who or what companies were expressing interest.
"We have been having meetings very regularly and thinking outside the box with the people who might have the need," she said. "We haven't come to a final conclusion yet. We've also been working closely with Geisinger and Evangelical Community Hospital to figure out the long-term plan because it affects every municipality that touches it. It will affect everything."
Whatever entity comes in, the goal is to make sure it doesn't fail, said Culver.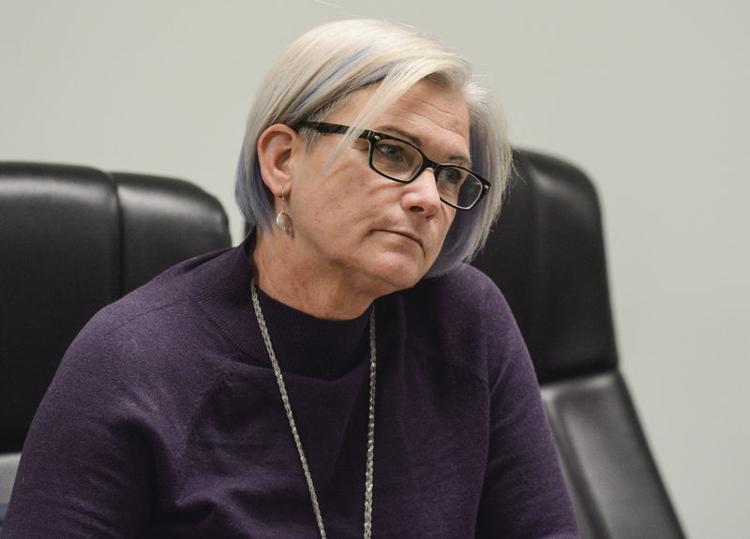 City Administrator Jody Ocker has been involved with the discussions as well.
"We are certainly concerned about finding a solution that meets the needs of our community," said Ocker. "Urgent care remains a top concern. We recognize that people in Sunbury have problems with transportation. Walking into the emergency room in Sunbury was something they could manage, but getting to an urgent care (facility) on the other side of the river or elsewhere might be difficult."
Ocker said the city is also keeping an eye on the ambulance situation.
Evangelical mobile unit
State Rep. David Rowe, R-85, said he has been involved "a little bit" with the discussions because UPMC Susquehanna Sunbury is not in his district. He said he has been chatting with Evangelical Community Hospital in his district about Evangelical's Mobile Health of Evangelical, which brings preventive and primary care services directly into the communities surrounding the hospital and beyond.
Funded entirely through business and community donations, Mobile Health of Evangelical seeks to improve access to health care by overcoming the barriers of transportation, distance and cost of care. Some services will be provided free of charge. The 38-foot unit, featuring a welcome/registration area, blood draw area, and two exam rooms, targets rural regions as well as populations deemed as high risk.
"We're definitely working on addressing transportation issues and the needs that will be there," said Rowe. "And trying to figure out what will happen to the building."
Northumberland County Commissioner Chairman Sam Schiccatano has been involved in some of the early discussions and town hall meetings, but he said this week he hasn't heard much else since then.
"Nobody has contacted me," said Commissioner Sam Schiccatano. "Hopefully someone will do something good with the building."