Penny Houseknecht smiled broadly as she pushed a cart overflowing with food out of Shiloh United Church of Christ in Danville.
"I got a whole case of broccoli slaw," she said as she left the monthly food pantry that has been organized at the church since the 1990s. 
Houseknecht uses the vegetable in a variety of meals she prepares for her own family and other relatives.
"I cook for two families. If they didn't have this (food pantry), we couldn't make it," she said.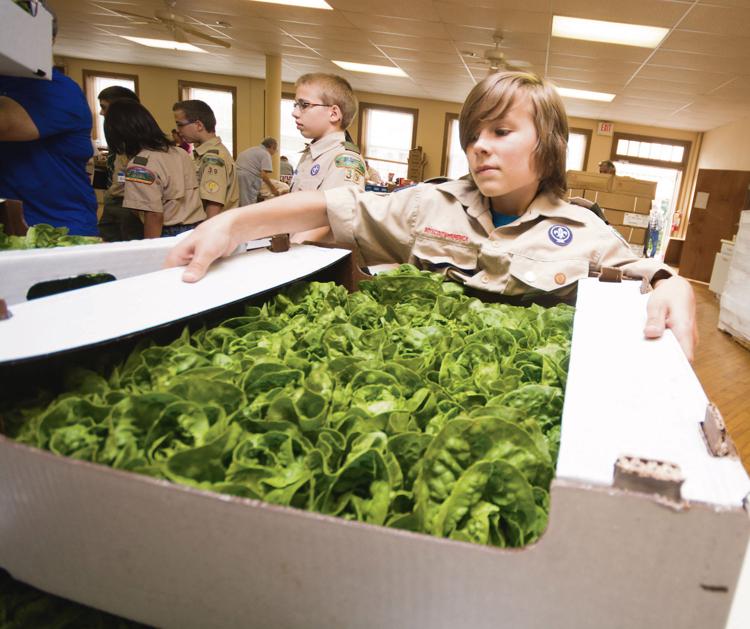 Tons of fresh meat, fruit, produce, bread, canned goods and even sweets are given away to more than 150 families on the first Saturday of each month at the Danville church, food pantry director Joseph Neizer said.
Open to anyone living in the Danville School District, the food pantry has served 2,400 families, or more than 5,800 individuals, in the past 11 months. Neizer sees the need rising and expects to serve more than 6,000 individuals this year.
"I don't think anyone is starving in Danville, but this is the difference between being able to pay the electrical bill or buying food," he said. "There is a need, even for the people who are working. They may have a marginal job and are just not making ends meet."
Neizer has gotten to know many of the food recipients, like the 7-year-old boy who seeks him out each week for a special item.
"He eats the same cereal as me, Cinnamon Toast Crunch and I always save him a box," said Neizer.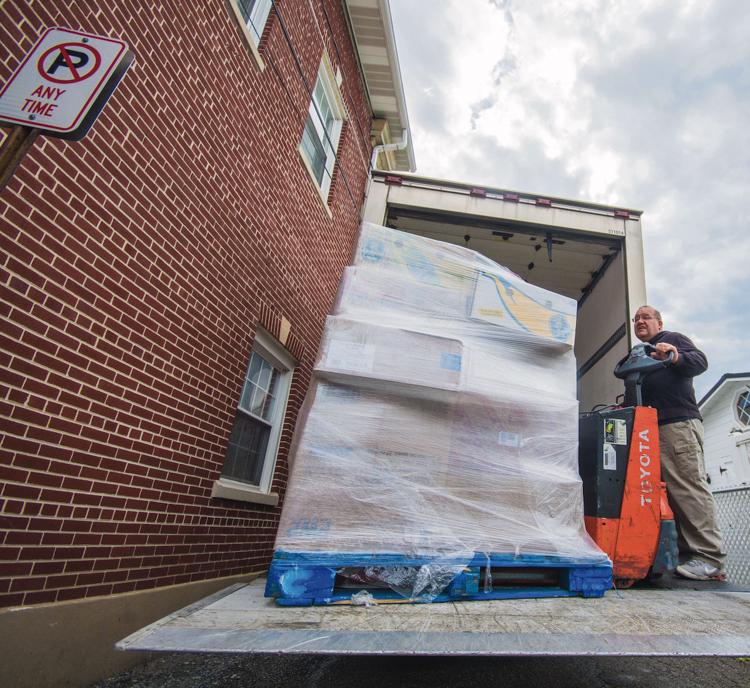 The pantry is well served by the Central PA Food Bank and other local organizations, like Weis Markets, Giant Food Stores, Coles Hardware, Lakeview Produce and Shiva Technologies and Science that donate food or money.
In the past 1 1/2 years, the local Weis store has been donating unsold meat that would have otherwise been thrown out.
"Instead of a can of tuna fish, people are now getting chicken and sometimes steak," said Neizer who recently oversaw the giveaway of 10 pounds or more of chicken legs to each family along with numerous other food items that Lacie Bauman said would feed her family of four for two weeks. "What we just gave would cost $250 or $300 in a grocery store."
Generous donations by Panera Bread, Giant and Weis Markets make Saturday lunch at Elijah's Bowl, in the First Presbyterian Church of Sunbury, …
Bauman and her husband, Michael, loaded up meat, milk, eggs, bread, vegetables and even a pie into a small red wagon and walked back to their Danville home with their two children, Nevaeh, 6, and Savannah, 16 months. 
"We get everything they can provide," she said as Nevaeh skipped beside her. 
"I like the raisins," the little girl said.
The food pantry is a lifeline for many families like the Baumans who rely on a single paycheck.
"Our food stamps run out before the end of the month," said the young mother.
Email comments to mmoore@dailyitem.com. Follow Marcia on Twitter @marciamoore4.