The federal government has for several years entrusted regulatory control over the most potent painkillers to drug companies that helped fuel the nation's opioid epidemic.
The painkillers — fast-acting addictive fentanyls meant for cancer patients in extreme pain — are so dangerous a special oversight program exists to regulate their distribution, prescription and safe use.
But lax oversight by the Food and Drug Administration and the program's operator, McKesson Corp., has allowed some drugmakers and doctors to exploit the patient-protection program, a Raycom Media national investigation has found.
Prescriptions for the fentanyl drugs have ballooned in recent years, contributing to the nation's addiction problems.
Patients have died because the safety net failed. Untold others have suffered permanent harm when doctors prescribed fentanyls to adults with migraines, muscle spasms and other ailments unrelated to cancer.
It has led to taxpayer-funded health insurance companies such as Medicare paying for prescriptions for patients who should not take the drugs. A single prescription for a month's worth of the fentanyl can cost as much as $35,000.
As part of its investigation into the nation's opioid crisis, Raycom Media examined the FDA oversight program known by its acronym TIRF-REMS or Transmucosal Immediate Release Fentanyl-Risk Evaluation and Mitigation Strategy.
Raycom analyzed federal prescription and prescriber data, reviewed dozens of lawsuits and interviewed medical and legal experts.
The FDA touts the program's goal as preventing misuse and abuse of the fentanyl drugs, which can be up to 100 times more powerful than morphine.
Fentanyl manufactured in foreign countries and smuggled into the U.S. poses the greater risk compared to the medication illegally diverted by …
Its website states that TIRF drugs are only intended for cancer patients who have built up a tolerance for other opioids. The FDA bars pharmaceutical companies from marketing them for anything other than cancer pain.
The FDA admits REMS oversight does not restrict off-label prescribing, agency spokesman Michael Felberbaum wrote in an email.
The admission underscores the FDA's hands-off approach to the regulatory program, which is funded by the drugmakers. For example:
The FDA doesn't know which doctors participate, the agency wrote in an email to Raycom.
It doesn't know which prescribers, if any, have violated TIRF-REMS terms.
It wouldn't say if it had inspected the program.
Companies police themselves
The FDA directed questions to the drugmakers and the program's administrator, McKesson Corp., one of the nation's largest drug distributors.
Both the FDA and McKesson declined interview requests, answering questions only by email.
"The TIRF-REMS program is not a McKesson program," company spokeswoman Kristin Chasen wrote. "The requirements of a REMS program are developed jointly by the manufacturers and the FDA with ultimate approval resting with the FDA."
Yet the FDA hands off enforcement and discipline to the drug companies.
The relationship doesn't sit well with Richard J. Hollawell, a New York lawyer who has been involved in opioid-related cases for the last decade.
"The (TIRF)-REMS program is a sham program. It's a joke," said Hollawell. "It's put in place to make it look like they're taking risk seriously. They're not."
FDA data illustrates Hollawell's point. Hundreds of non-cancer patients reported adverse reactions from quick-acting fentanyls in just nine months last year.
San Francisco-based McKesson Corp. has a checkered past for its role in the opioid crisis.
Last year, the U.S. Department of Justice fined McKesson $150 million for failing to stop suspicious opioid orders to questionable pharmacies — a repeat offense for the drug company.
McKesson, along with other pharmaceutical companies, faces mounting lawsuits from state, county and tribal attorneys for fueling the opioid epidemic.
Between 1999 and 2016, more than 200,000 people have died from a prescription opioid overdose, according to the national Centers for Prevention and Disease Control data.
More than 63,600 Americans died of a drug overdose in 2016 alone, a development the CDC attributes to potent synthetic opioids such as fentanyl.
Yet McKesson, which federal officials say pushed massive quantities of opioids to pharmacies, remains entrusted by the FDA to oversee fentanyls, among the most dangerous drugs on the market.
"It's an oxymoron to have them doing this," said Hollawell.
Fentanyls are so dangerous the FDA requires prescribers, pharmacists, distributors and patients to enroll in a risk-management certification program before prescribing, dispensing or using the drugs for cancer patients in extreme pain.
Fentanyl opioids have life-threatening consequences if misused. One dose, for example, could kill a patient with respiratory problems.
Government declines to talk
The TRIF-REMS risk-management program launched in 2012, two decades after the first fentanyl drug was approved by the FDA. Today, there are 10 drugs in the program including six brand-name products: Abstral, Actiq, Fentora, Lazanda, Onsolis and Subsys. All are absorbed through saliva.
The FDA would not explain how oversight of the program landed in McKesson's hands. According to McKesson and the FDA, no contract or agreement exists. The makers of these TIRF drugs hired McKesson.
"I really don't know how big pharma got involved in managing a program designed to control big pharma," said Bill Renton, a former supervisor with the U.S. Drug Enforcement Administration. "They have an obvious conflict of interest."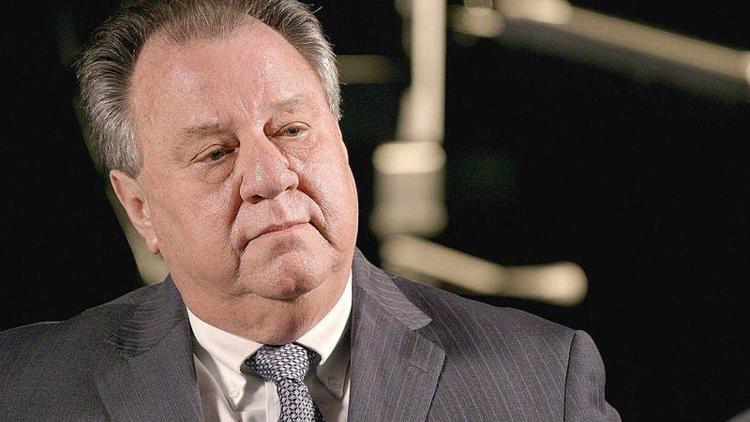 "It is not a conflict of interest for McKesson to serve as a service provider for the TIRF-REMS program," company spokeswoman Chasen wrote in an email.
"The FDA requires manufacturers to implement risk evaluation and mitigation strategies, and it understands that the manufacturers use third-party service providers to administer and support these programs."
Doctors who want to prescribe fentanyl drugs must take an 11-question, open book exam to ensure they understand the extreme risks associated with the medications. The book has only nine pages.
Renton said someone with a high-school diploma probably could master the test because it doesn't require a deep understanding of medicine. "It's nothing complex," he said.
Pharmacists and distributors must follow similar protocols. Patients are supposed to sign an agreement stating their doctor explained the risks.
When Sarah Fuller signed the document in 2014, it didn't mention cancer, said Hollawell, who represents her family in a wrongful death lawsuit against her doctor and the maker of her fatal drug.
Fuller, 32, died in 2016 of an overdose of Subsys, a fentanyl spray that a doctor prescribed for treatment of fibromyalgia and back pain.
Last year, the patient form was rewritten to include the warning that TIRF drugs are intended for cancer patients, Hollawell said.
But doctors and drugmakers have found ways to skirt the cancer-only requirement.
Only the pharma company Teva — which makes three TIRF drugs — responded to Raycom Media, saying only that it follows government rules.
Dr. Lewis S. Nelson, who helped develop the risk-management of drugs in the mid-2000s, said TIRF-REMS is one of the stronger oversight programs because of its many requirements.
Still, he said, the FDA probably should make the TIRF-REMs documents that doctors, pharmacists and patients sign legally enforceable to ensure a cancer diagnosis and to create consequences for those who don't follow the rules.
"That seems to be the biggest loophole we see," said Nelson, chairman of the department of emergency medicine at Rutgers New Jersey Medical School.
When the FDA was asked if it has ever punished offenders for breaking TIRF-REM rules, the agency told Raycom Media to file a Freedom of Information Act request.
Non-specialists prescribe drugs
The majority of health care professionals writing the most prescriptions for brand-name fentanyls are not oncologists, according to Raycom Media analysis of Medicare Part D data, which tracks the government's prescription drug program for the elderly and disabled.
Only one oncologist was among the highest prescribers between 2013 and 2015, analysis of the top 100 providers show. Nearly two-thirds of the prescribers were family doctors, nurse practitioners and other non-cancer doctors. Pain doctors, some of whom treat cancer patients, account for a third.
In a three-year period, prescriptions for these brand name fentanyl drugs more than doubled, the Medicare data show.
In addition, most of these prescribers didn't have a lot of experience writing opioid prescriptions. More than 70 percent who prescribed the most fast-acting fentanyl drugs were not among the top 1,000 opioid prescribers in the country.
Dr. Jeffrey L. Goldstein is among those who didn't prescribe a lot of opioids but became a leading fentanyl drug prescriber.
When Dina DeMarest was experiencing pain from a minor surgery, she took the advice of a family friend to schedule an appointment with Goldstein, an emergency medicine specialist in New York City.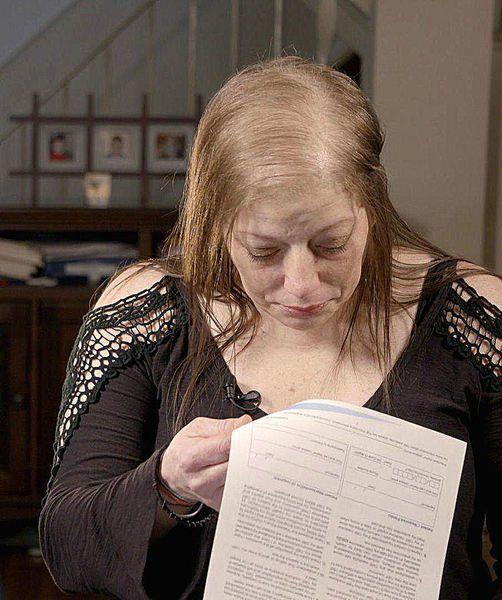 Goldstein gave the 42-year-old Staten Island mother a prescription for Subsys, a fentanyl spray that is 100 times stronger than morphine.
She didn't have cancer. Nor was she told about the drug's restricted use for cancer patients.
Even so, Goldstein started her on a higher dosage than is recommended for cancer patients, she said. He increased the amount until she was getting the highest dosage allowed for Subsys: 1600 micrograms.
"I should be dead," she told Raycom Media.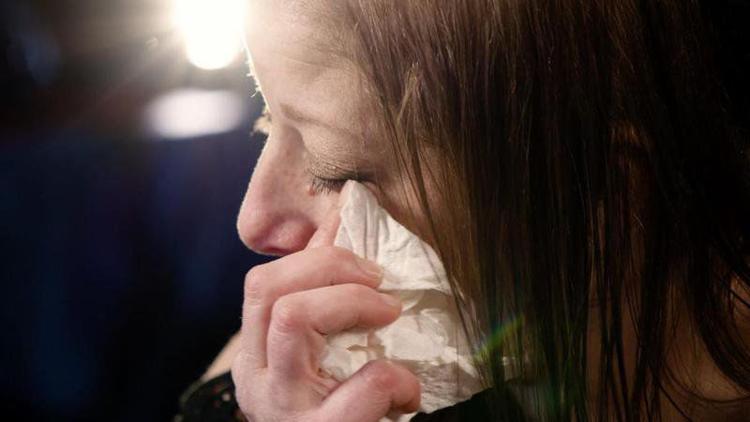 DeMarest also said she didn't know Goldstein was being paid by the drug's manufacturer to promote it. He received more than $200,000 over a 27-month period.
Goldstein, his partner and three other New York doctors were indicted in March, accused of taking kickbacks from Insys Therapeutics, the maker of Subsys. Goldstein did not respond to requests for comment.
Federal data cited in multiple lawsuits showed that 80 percent of the Subsys prescriptions written between 2012 and 2016 went to non-cancer patients.
One of those patients was DeMarest. She wanted off Subsys. "Every time I said I don't want to take it, it's not doing anything for me, it's not helping me, he (Goldstein) would just up the dose."
She eventually went to another doctor who eased her off the fentanyl prescription. By then, her teeth had been ruined and she had lost much of her hair.
Raycom News Service is part of Raycom Media, parent company of The Daily Item and CNHI.