DANVILLE — Amy Raup drove her two children to school on Tuesday.
While they usually ride the bus, she said taking them felt more comfortable in light of alleged gun threats made by a high school student.
"I have confidence the school had everything in place that needed to be, but I needed to see for myself," she said outside the Danville Primary School. She has children attending that school and Liberty Valley Intermediate School.
Another Valley police investigation has been launched after a Midd-West High School student made what Superintendent Rick Musselman described …
The boy who allegedly made threats over the weekend to shoot up a school bus and to shoot at students on Tuesday was picked up Monday night, Danville Police Chief Eric Gill said later Tuesday morning.
When Raup first heard about the threats, she said she was "definitely concerned."
"It was hard to formulate what actually was going on with the limited information we had," she said.
Many parents kept their children home from school. Danville Superintendent Dr. Jason Bendle said attendance was down, as expected, because of the alleged threats. He said attendance was down by about one-fourth of the total of approximately 2,600 students in the district, but he didn't have specific figures and only had figures from two buildings.
T.S. Scott kept his son, a middle school student, home from school on Tuesday because, he said, the public had little information about what was going on. He said other parents called him on Monday night and were confused and frustrated over the conflicting information provided by the school district and social media.
"Their children giving more details than the Danville Police Dept. and the school Superintendent resulted in heightened fear by parents," Scott texted early Tuesday morning, before learning police had the teen in custody. "In light of very recent and seemingly similar events combined with the failure of the FBI and other law enforcement agencies to act in those events — parents lack confidence that what little they are told is an indication that everything that should be done is being done. The apparent failure of officials at the center of this matter to recognize this and address it only serves to fuel concern."
Scott said he kept his son home "out of an abundance of caution."
After learning the suspected youth was in custody, Scott questioned why parents were not informed of that sooner.
"Parents received a recorded call from school at about 6 a.m. this morning without that information and were not informed of the custody until after 11 a.m. this morning," wrote Scott, who is a Mahoning Township supervisor but emphasized he was commenting solely as a parent.
Police would only say on Monday that there was no threat to students or staff.
Bendle said police told him the youth had been in custody since Monday evening. He couldn't comment on his age or other information about him because he is a juvenile.
In a letter he sent home with students on Tuesday, Bendle said he was extremely pleased with how staff, students and administration handled the situation. He said that late in the day on Friday, the high school administration, guidance and police were notified of some concerning social media posts. Danville Borough Police Department led an investigation over the weekend and police took the suspected teen into custody on Monday evening.
"Please understand that the communication we provided to the public was the information we had at the time," Bendle wrote. "Although this information was vague, our attempt was to provide all the information we had in a timely manner."
He said the district is providing support to students, and if parents feel their child would like to talk with someone, they are welcome to go to the office and speak with an administrator or a guidance counselor.
Ray Kessler, Montour County assistant district attorney, said the suspected teen was put in a placement and not in a jail because he is a juvenile and Danville police filed juvenile allegations against him.
Kessler didn't have his age. He said he is a high school student but wasn't sure if he attends Danville Area High School.
Gill said he wasn't sure if the boy is a Danville Area High School student.
Jim Miller, Montour County chief probation officer, confirmed the boy was picked up Monday night. He said he couldn't comment on any charges.
Danville Detective Justin Stanley said he couldn't comment on allegations against the boy because he is a juvenile. He also couldn't disclose the teen's age.
Regarding a second youth seen in a social media post with the teen, he said he couldn't comment on that either because he is also a juvenile.
On Tuesday morning, Gill said police were stationed at all of the Danville district schools when students were being dropped off by buses and by parents.
He said they planned to be there Tuesday afternoon when classes were dismissed.
Gill said Mahoning Township officers assisted along with a state police patrol vehicle. He said there was no threat to public school safety or to staff.
The FBI provided some assistance but the matter is being handled by Danville police, Carrie Adamowski, FBI media representative in Philadelphia, said.
Other parents spoke Tuesday afternoon.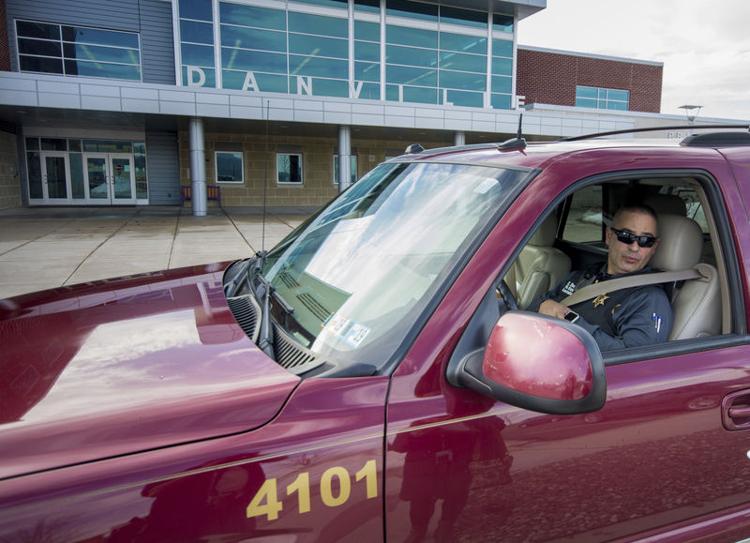 Eamon Shoff, a state constable, said he usually takes his sons to school to the primary school, but sometimes they ride the bus. He didn't tell them what was going on since they are in kindergarten and second grade.
"I know the Danville police had it under control. They're not going to let a kid get hurt. They are a very professional organization. I had no concerns about bringing my kids here this morning," he said.
Shannon Johnson said her son wanted to ride the bus Tuesday. She was picking the first-grader up that afternoon from the primary school.
"You're scared. It's a little too close to home. I understand the school district can't give a lot of information," she said.
"It was scary," said Katie Yule, who has a daughter who goes to kindergarten. She said she rides a daycare bus that takes her to the school.
Cheryl Fry has boys who attend the middle school and Liberty Valley and a son who will start kindergarten in the fall. She said she let them ride the bus Tuesday.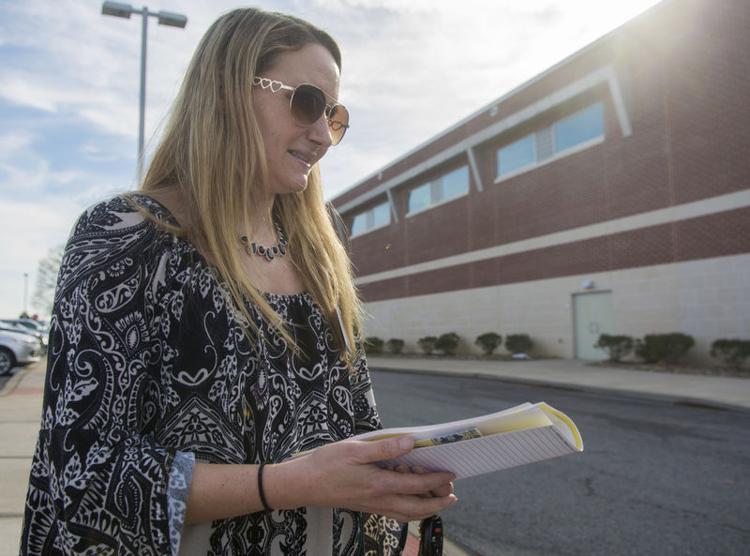 "We said prayers last night. I trust the district, if it was threatened enough, it would have closed school," she said.
Email comments to kblackledge@thedanvillenews.com. Follow Karen on Twitter @KLBlackledge.