A careful easement of emergency precautions awaits Evangelical Community Hospital.
Union County finds itself among the candidates expected to have state-imposed restrictions on business and social gatherings relaxed when Gov. Tom Wolf makes an announcement Friday.
Medical staff must wait and see if hospitalizations for COVID-19 will rise as a result.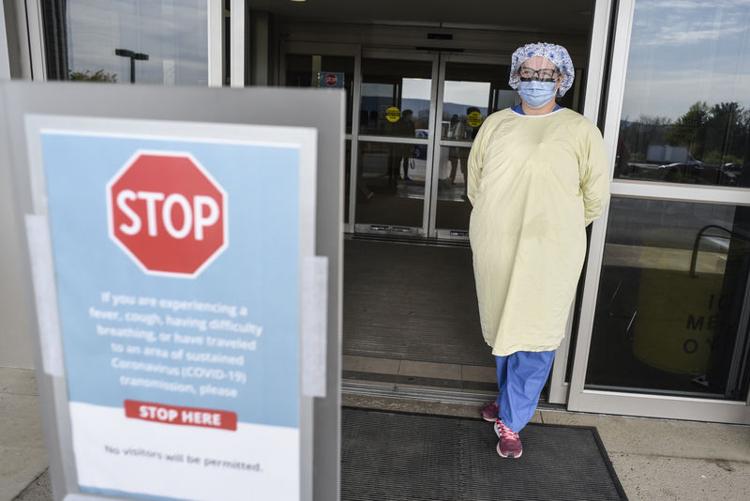 President and CEO Kendra Aucker and Dr. Doyle Ashburn, medical director of critical care medicine, spoke to The Daily Item about Evangelical's available resources and the hospital's pandemic and infection control plans. They addressed the hospital's plan for a staggered resumption of services and shared a message that the community must maintain vigilance to avoid a spike in coronavirus cases.
"I think we certainly have to be prepared that we may see more cases as people start moving out, getting back out and going to work," Ashburn said, a sentiment shared by Dr. Anthony Fauci, the nation's leading expert on infectious disease.
"That's going to be the tipping point on whether there's a resurgence of this," Aucker said of a potential surge. "You kind of see from what's happened in other countries that it does come back. We're going to be dealing with COVID for a while and no one's sure when that's going to end."
Union County had a cumulative total of 36 residents who tested positive for COVID-19 as of midnight Thursday. The county's averaging about one new case a day since its first case was reported March 27.
The Valley as a whole — Montour, Northumberland, Snyder and Union counties — has 209 total cases between March 21 and April 30.
Ashburn urged businesses to follow state and federal health guidelines on hygiene and social distancing. He and Aucker said the Valley did well mitigating the spread of the virus.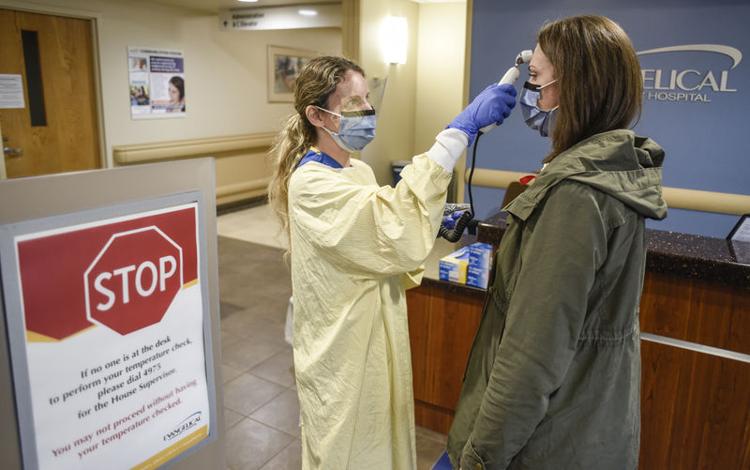 "Until we can develop things like vaccines and such to hopefully control this down the road in the future, I think it's going to be sort of the way life is for the next year or so as we really try to keep this under wraps," Ashburn said.
Symptomatic patients tested at Evangelical are presently found positive for COVID-19 at a rate of about 10 percent — 78 positives out of 748 tests. A fraction of the resulting patient population, those with the most severe symptoms, require in-patient treatment.
The hospital, citing privacy regulations, won't release in-patient totals. Its current capacity for COVID patients is seven critical care beds and 14 step-down beds for those improving in health, according to Aucker.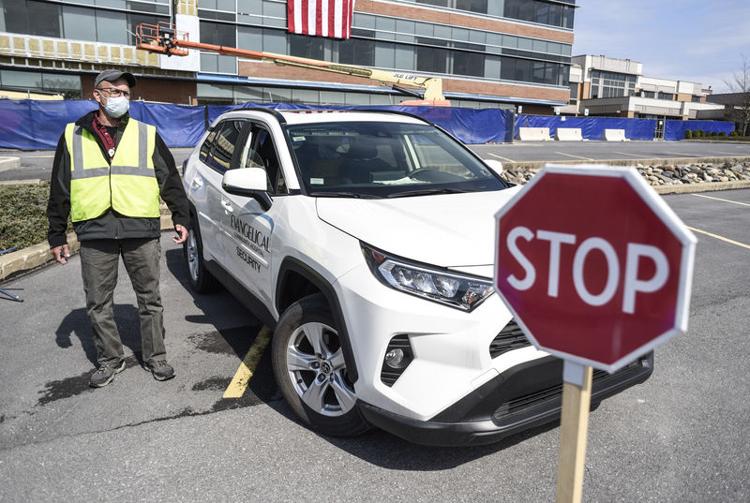 They're housed in segregated rooms retrofitted for infection control. Evangelical retrofitted eight rooms for airborne infection control where the air is filtered, recirculated and exhausted outdoors. Medical staff use adjacent rooms to gear-up or remove protective wear.
These negative-pressure spaces are vital, Ashbury said.
"We had a few but we didn't have enough to manage a pandemic crisis like this. That's why we had to add more," he said.
Up to 31 patients, COVID and non-COVID alike, can be cared for with the hospital's existing ventilators — 23 traditional units and 8 anesthesia machines that can be repurposed.
Secretary of Health Dr. Rachel Levine on Monday permitted hospitals to resume some elective procedures with a caveat: the facilities must maintain preparedness for COVID patients.
Evangelical's phased reopening begins Monday as outpatient centers reopen for services like endoscopy and palliative care. The ambulatory surgical center won't reopen until May 11, the same day two additional operating rooms inside the hospital will reopen. Appointments will be balanced to maintain social distancing and manage COVID-19 patient volumes.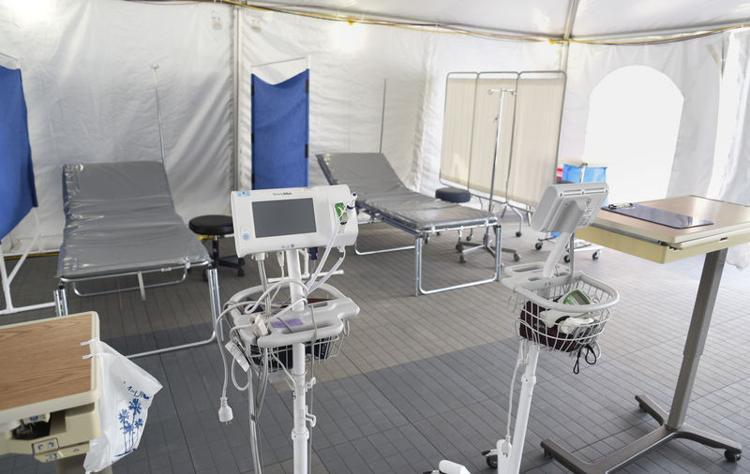 Other mitigation measures continue like consolidated primary care offices, patient and employee screenings upon facility entry and visitation restrictions.
Since an anticipated patient surge hasn't yet materialized in the Valley, Aucker said it's allowed Evangelical to bolster its inventory of personal protective equipment (PPE) like masks, shields and gowns for frontline medical workers and maintain segregated spaces for infected patients.
That inventory will be tightly monitored to ensure supplies aren't exhausted as the temporary dormancy eases.
"As you come back up with your ORs (operating rooms), you start using more PPE. It's very similar equipment. We've got to make sure we're doing this slowly and in tandem and that we are seeing the spread of COVID go down," Aucker said.
"They'll shut operations back down in the region if it begins to spike because you do burn through your PPE when you open up operating rooms," she said.
Hospital leaders expect to learn soon the financial cost of infectious disease prevention in the face of COVID-19.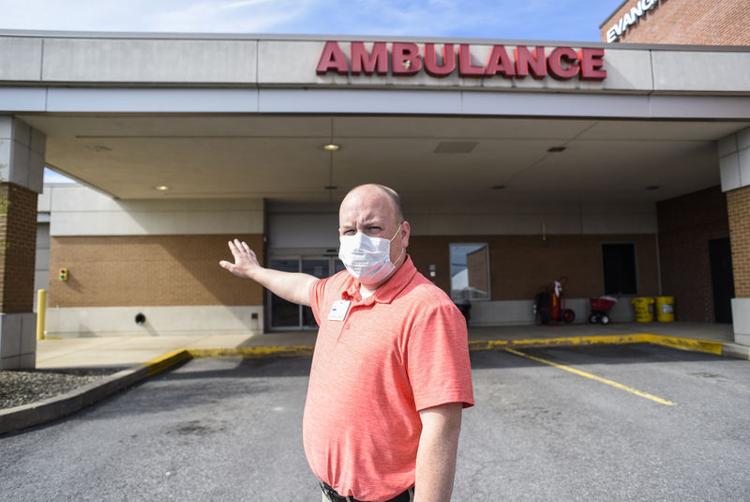 Elective procedures and surgeries account for 30 percent of the hospital's annual revenue. That income has been cut off for the past six weeks and the timing for a full-scale resumption is unknown.
Evangelical's among few rural independent hospitals in Pennsylvania with healthy financials. It cleared $259 million revenue and $15.5 million income in fiscal 2019.
The hospital broke even in March, Aucker said, as the coronavirus pandemic set in about midway through the month. The toll exacted in April figures to be severe.
Time will tell if the hospital's charitable care expands for people who've lost employment and health insurance, something that would increase Evangelical's broadened fiscal burden.
The hospital amassed more than $35 million in uncompensated care in fiscal 2019, largely in reimbursement shortfalls for Medicare and Medicaid.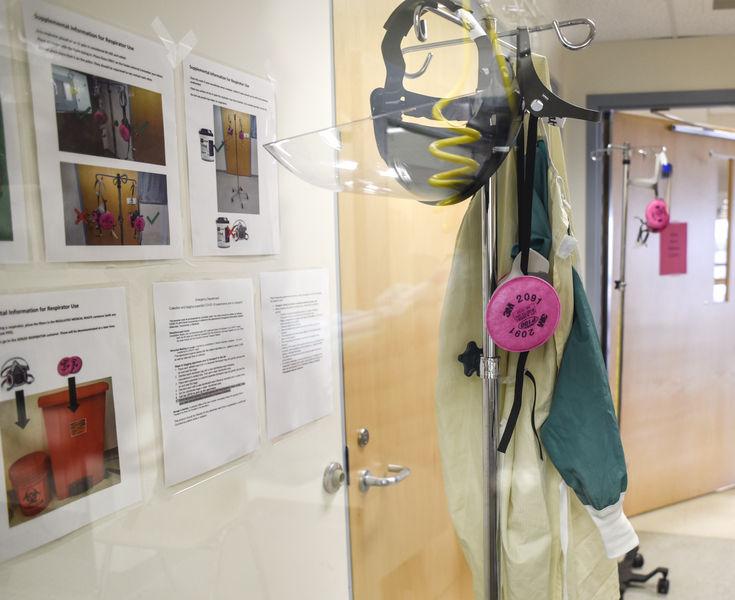 "We saw our investments like every other individual tank," Aucker said. "It's encouraging to say by mid-May we're going to be coming back up, at least we'll have more of a revenue stream. The public is beginning to realize that they can safely use our services. As the restrictions are loosened on the public I think we'll also see some more of that business come back."
Evangelical furloughed 400 employees in March. About 60 percent of the hospital's workforce saw reduced hours or furloughs. They can't come back all at once without revenue needed to support the overhead, Aucker said. Instead, like hospital services, their return will be staggered and work-at-home measures and telemedicine offerings will be reviewed for a longer-term view of how operations may change in this coronavirus era.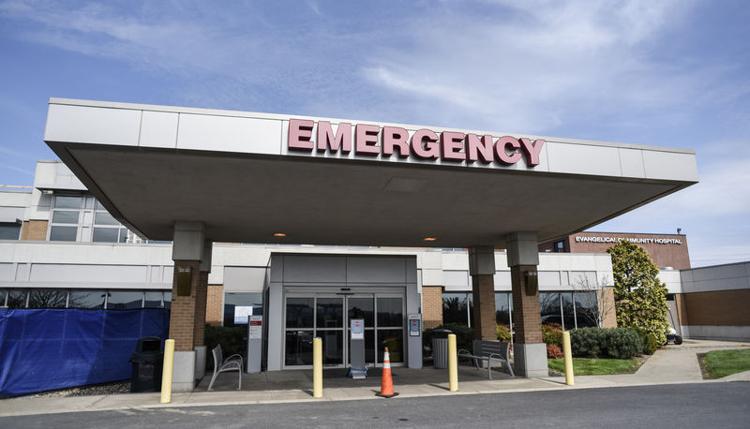 "You take 400 people and send them home, all of a sudden you look at work differently," Aucker said. "If Evangelical wants to stay an independent community hospital, we have to be smart about how we come back up so that we get on solid economic footing and don't derail."