Carl Byington hung by a rope below the south pinnacle of Seneca Rocks in West Virginia, bones poking through the skin of the mountain climber's right ankle and his immediate well-being in peril.
Three years after doctors debated amputating his foot, Byington started out on the first of seven marathons he completed on seven continents.
Byington returned Tuesday to Geisinger Medical Center to thank Dr. James Widmaier, the orthopaedic surgeon who opted against amputation, trusting in his patient's drive to recover. It'd been 15 years since they saw each other and the first time Widmaier saw Byington on two healthy feet.
"I would never have dreamed it was to this extent," Widmaier said of Byington's recovery and functionality — the 52-year-old remains an avid mountain-climber, kayaker, scuba diver and runner.
Byington estimated he was 300 feet above ground in 2003 when he slipped and fell some 70 feet, crashing into a rock. Some protective gear failed but his rope caught him before he could fall all the way.
"I look down and my bones are poking out the side on my right leg. The foot's turning the wrong way," Byington said.
Climbers nearby sought out a rescue team. He tied off his badly bleeding leg and with his partner, descended in self-rescue.
A former director of applied science at Penn State and the owner State College startup company, Byington was familiar with Geisinger. He requested a transfer to the Danville hospital and got there by way of Life Flight helicopter.
Byington's tibia fractured through his skin. The joint at the ankle obliterated, he said. The tibia was bolted to stabilize the leg. In time, surgeons inserted 10 screws and a stainless steel plate. It wasn't healing on pace. Anxiety riddled Byington as his right leg atrophied. The prospect of losing his foot was real.
"The viability of the leg was in question," Widmaier said. "He needed multiple surgeries not only to clean out foreign debris from having the skin broken and the bone going through it but also procedures to align the bone, temporarily hold it in place and ultimately to fix it."
Doctors cleared Byington for physical therapy in 2004. The next year, the hardware was removed. He was gifted a plastic baggie containing the plate and screws, three of them bent. After all, the self-described engineering geek wanted to see what was placed inside.
Byington built up his muscle and endurance. He ran a marathon once before and was in training when the accident occurred. He figured he'd try it again. Widmaier reacted in shock. The surgeon worried what the literal impact of foot pounding pavement over 26.2 miles would have on his patient's repaired leg.
"I didn't understand how deeply he was into the sport," Widmaier said.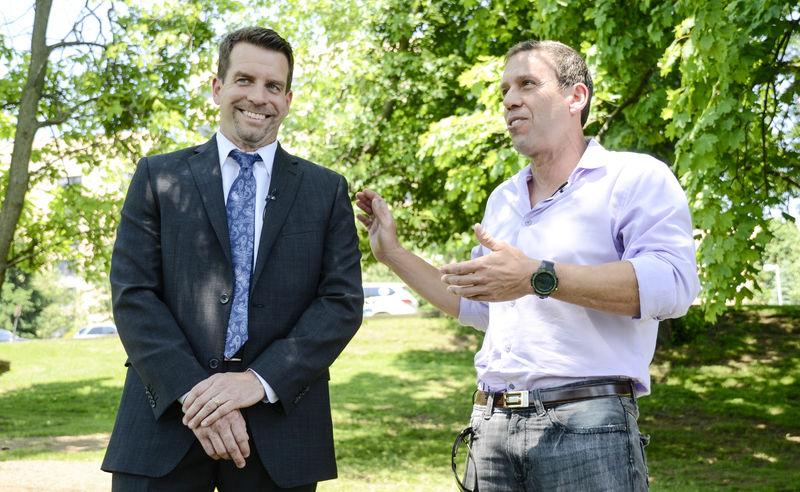 Byington completed a marathon in Athens, Greece, in 2006. He followed with races in Washington, D.C., Chile, Australia, Malaysia, Antarctica and finally Zimbabwe in 2013.
Byington is an outlier in terms of his athletic lifestyle but other patients can copy his commitment, Widmaier said.
"Set realistic goals, work at them every day, make it your life's work to try and get a little better mentally and physically every day and you'll get there," Widmaier said.