Three years after receiving the designation of offering the best beer in the state, Selin's Grove Brewing Co. is once again being touted for its brews.
Food & Wine magazine listed the craft beer Steven Leason and Heather McNabb brew at their Selinsgrove pub among the 30 best in Pennsylvania. In 2014, an online site for craft beer enthusiasts around the world gave a similar thumbs up to the small-town brewers.
McNabb is thrilled that her business is being singled out, but said she has no idea why they were selected.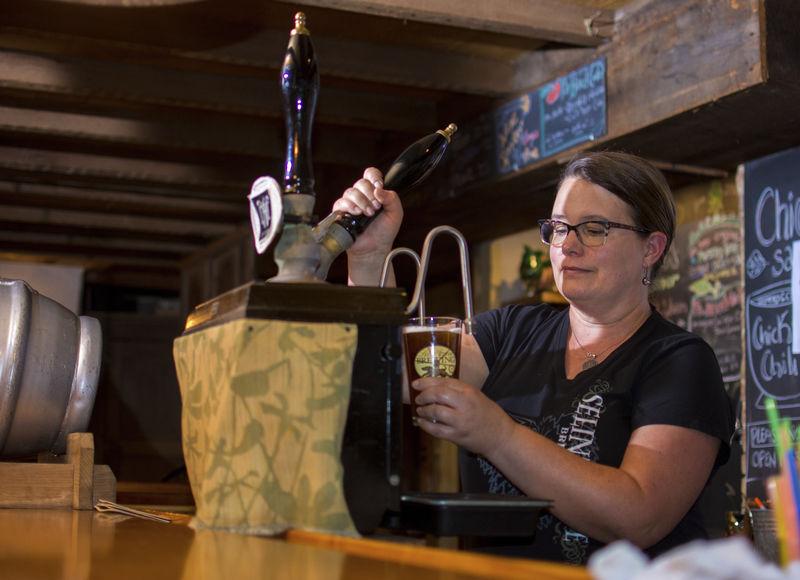 "Any positive comments are always welcome," she said, adding that whenever the pub receives attention it leads to more interest in their products. 
Carol Handlan, president of Selinsgrove Projects Inc. and co-founder of the annual Hops, Vines and Wines festival that attracted 1,800 people earlier this month, concurs with the ranking.
"Having been a frequent customer of craft breweries for more than 20 years, it doesn't surprise me at all that Selin's Grove Brewing ranks in the top 30 breweries in Pennsylvania," she said. "Heather McNabb and Steve Leason have rightfully earned that distinction and I am thrilled they ranked this high out of more than 300 craft breweries currently in the state."
Food & Wine magazine specifically referred to Selin's Grove Brewing Co.'s India Pale Ale and their "popular fruited ales" Phoenix Kriek and Saison de Pech in the article.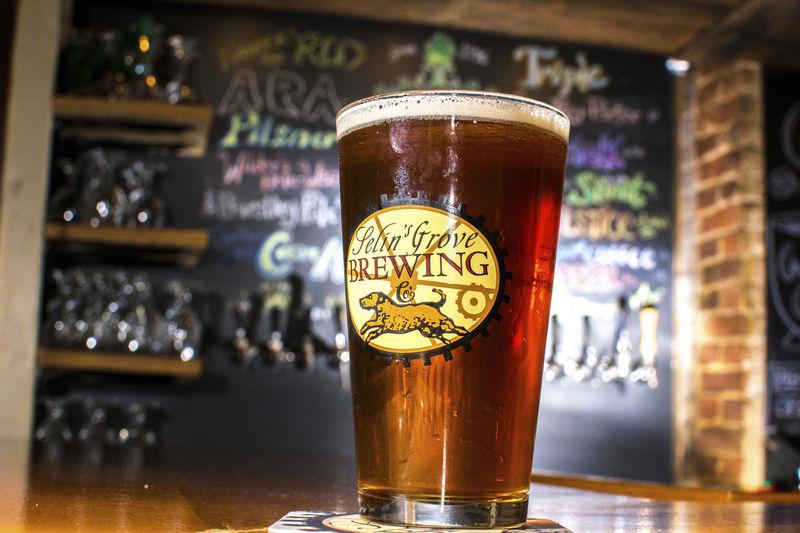 McNabb and her husband opened the brewery in 1996 at 121 N. Market St. in a building once owned by Gov. Simon Snyder which is now on the National Historic Register.
Noting the building's historical background, Food & Wine Magazine said that Selin's Grove Brewing Co. "is becoming part of history itself."
McNabb said there are no plans to expand. She and Leason, who started their brewing careers in a large production brewery at Colorado's New Belgium, set out 21 years ago to establish a small brewery where they could be flexible and more easily meet the needs of customers.
It also gives the couple the freedom to close early on a summer Saturday afternoon so they and the staff can attend an employee's wedding. That's exactly what they plan to do this Saturday when the pub will close at 3 p.m. for that day only, McNabb said.
They've seen a dramatic increase in brewers on the scene, but McNabb views it as a benefit.
"A rising tide floats all boats," she said.
She and Leason have managed to stay in tune with customers, delivering a product they appreciate. In particular, McNabb said, as ale enthusiasts care more about the quality of ale, they've made sure to include locally-grown ingredients and cater to changing tastes.
Also topping Food and Wine magazine's list of 30 best Pennsylvania craft breweries is Bullfrog Brewery in Williamsport, which was one of only four in the state to be ranked among Ratebeer's most recent list of the top 100 Best Brewers in the World.
Food & Wine is a 900,000 circulation monthly magazine. The company's television show "Top Chef" has been nominated for two Emmys.
Email comments to mmoore@dailyitem.com. Follow Marcia on Twitter @marciamoore4.