SELINSGROVE — Sommelier Melissa Winkler said wine snobs may turn up their noses at the concept of wine in a can, but she said the product is growing in popularity.
Winkler said she regularly sold 48 cans of Ramona Sicilian white canned wine per week during the summer at her boutique, Winkler & Samuels wine purveyors in Buffalo, N.Y. She saw many repeat customers as well. 
So when Susquehanna University assistant marketing professor Dr. Robert L. Williams Jr. offered to share his classes' research into wine in a can consumer trends with her, she jumped at the chance.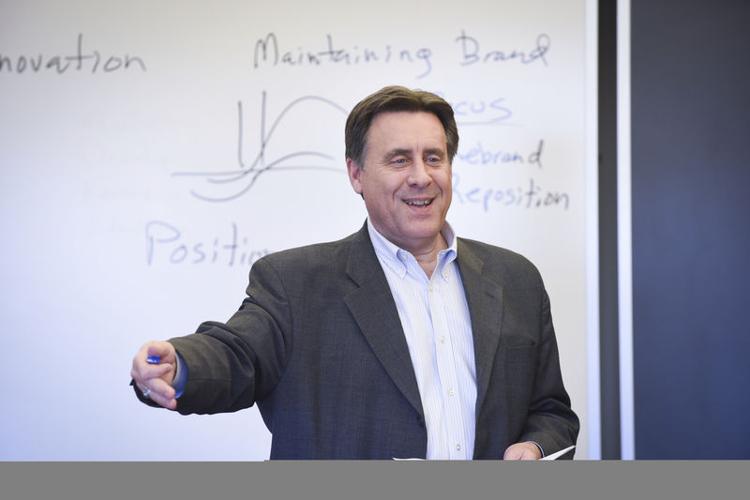 "It is a trend to keep an eye on so I want to see how other people see wine in a can," said Winkler.
Williams said he is excited for his students to see their research utilitzed by a real business. 
"Anytime a student can apply what they're studying (marketing, market research, accounting, etc), it provides them with a richer base of understanding," he said. "In marketing it's all about the customer, so experience (in any form) provides students (and marketers) greater insight."
Surveys begin
Williams said his students from his Consumer Behavior class and his two Principals of Marketing classes informally surveyed more than 400 people about their views of wine in a can. The participants varied in age, gender and home state.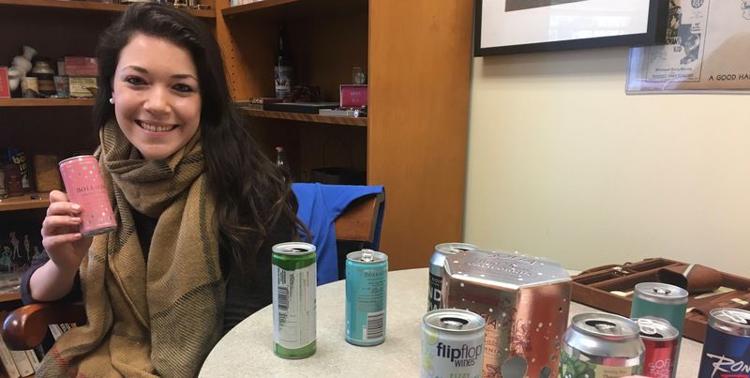 Bailey Baralt, a senior in the consumer behavior class, said it was interesting to apply the concepts she learned about in class to real research. 
She said the exercise provided insight into how markets are segemented and how narratives can form around those demographics. 
Their research found that while just 31 percent of participants had tried wine in can, 62 percent of those who did try it said they liked it. Of that 62 percent, 75 percent were women. 
The survey also found that women and young people were also more aware of the concept than men and people over 36-years-old. 
"It is definitely marketed more towards millennials," Baralt said, explaining that millennials tend to be more interested in enjoying wine during causal experiences than their adult counterparts who see wine as a drink for special occasions. 
Surveys, along with observational studies, can help companies craft more effective ways to reach their customer base. 
"For example, millennials tend to value experiences over things," said Baralt. One example is the way canned wine brand Bollicini markets to millennials by listing on its packaging different activities where a person can drink their product. 
Williams said demographics not only can shape the content of advertisers' message, but the way it is sent as well.
Marketing to millennials 
"Millennials are far more jaded about traditional advertising." He added word-of-mouth and social media have supplanted traditional advertising platforms. 
"We spend so many hours a day on social media," Baralt noted. "We aren't looking at billboards and print." 
So it is beneficial for these products to look aesthetically pleasing.
"Millennials love to have things that we can take pictures of and share," she said.
Winkler said the Ramona cans broadcast fun and whimsy by using vibrant pinks and oranges. She said an Instagram post about her store's stock of canned wine was what kickstarted her partnership with Susquehanna. 
"With modern marketing, it is about telling a story and selling a dream," Baralt said.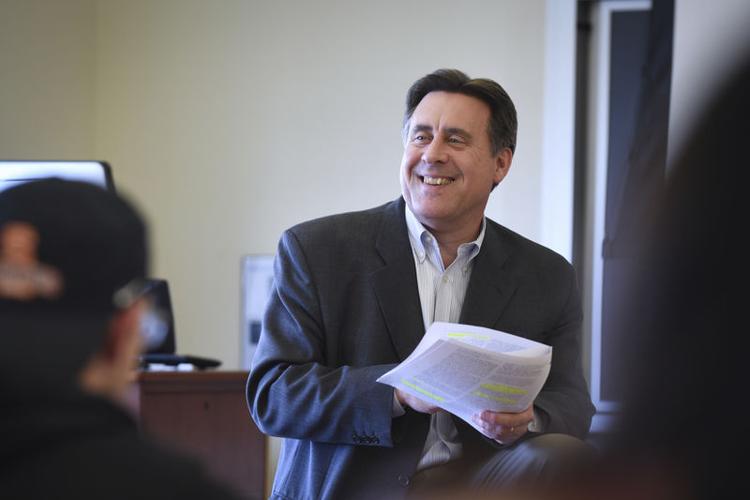 Williams said he will share his classes' findings with Winkler & Samuels and possibly other relevant businesses in the spring. He also hopes for students in his spring classes to use the data in mock strategies and campaigns. 
"You really have to watch consumers," he said. "Marketers have to learn how to adapt and stay up with the times." 
Email comments to eginader@dailyitem.com. Follow Ginader on Twitter @EmmaGinader.