CENTRALIA — Pennsylvania Department of Transportation this week vacated and turned over an old portion of Route 61 commonly known as Graffiti Highway outside Centralia to Pitreal Corp, a coal mining company and subsidiary of Pagnotti Enterprises in Wilkes-Barre.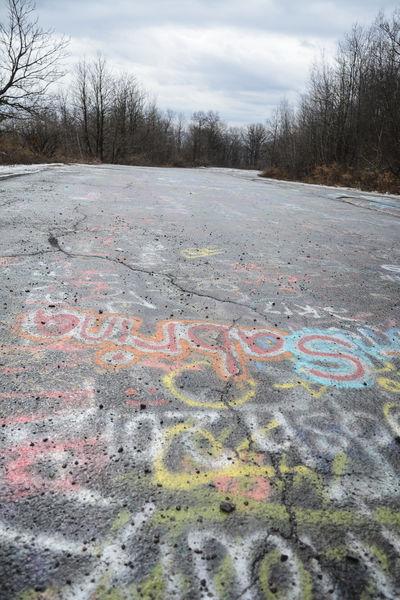 PennDOT Spokesman David Thompson said the .74-mile stretch of abandoned roadway in the borough of Centralia and Conyngham Township was vacated to the current underlying property owner, therefore the property reverts to Pitreal. The property in question was transferred to Pitreal from Lehigh Valley Coal Co. in 1964.
"PennDOT determined the area was never going to be used for highway purposes again, so it proceeded with the vacation process," Thompson said. "The goal was to vacate a section of land that the department would never be able to use. The department does this with other property easements where this type of determination is made, as well."
Centralia, located in Columbia County just a few miles outside Mount Carmel in Northumberland County, is perhaps Pennsylvania's most famous ghost town after an underground mine fire started in 1962. Twenty-five years ago, PennDOT closed a portion of the road and constructed a new road around the old portion. The abandoned roadway has become a popular tourist destination for its smoking cracked asphalt and hundreds of spraypainted words and images.
The land around the highway is posted with hundreds of "no trespassing" notices on trees from Pagnotti. The old highway is blocked off with dirt mounds. While the old highway has always been private property and those who use it are considered trespassing, it has only been in recent years that state police started enforcing it.
PennDOT was not maintaining the highway in any capacity, Thompson said.
"The highway was abandoned in 1993 due to potential subsidence under the roadway from the mine fire," he said. "It also has been off limits to the public for a number of years due to safety concerns. The property has not been maintained nor has the department conducted recent reviews of the abandoned roadway."
The property transfer comes with no financial transactions or other requirements. The department vacated the land back to the underlying owners, Thompson said.
Thompson said it would be up to the landowner to determine the abandoned highway's future. A representative of Pitreal and Pagnotti did not return requests for comment.
A small portion of the highway in the borough was also vacated to the state Department of Conservation and Economic Development, Thompson said.
A handful of people still live in Centralia, but no one came to the doors when The Daily Item knocked on Wednesday.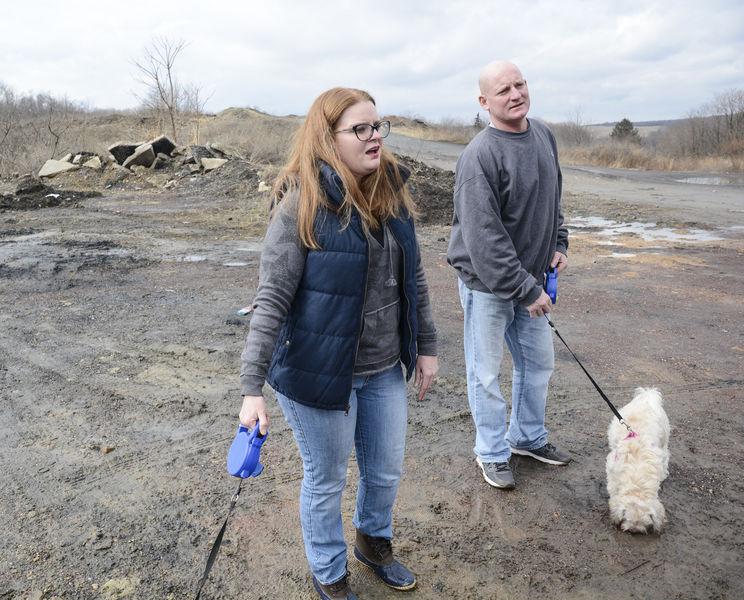 Danielle Zimmer and Daniel Rennard, who have been engaged since 2015, came to Centralia from King of Prussia on Wednesday to explore the area. Zimmer has never been, but Rennard has family in the nearby town of Ashland
"I think the highway should be open," said Zimmer. "It's historic."
"People look up this area, they want to come and see everything," said Rennard.
Zimmer said she would hear stories about Centralia from Rennard's grandmother and they wanted to see what she was talking about. 
Email Justin Strawser at jstrawser@dailyitem.com. Follow him on Twitter @JustinLStrawser.