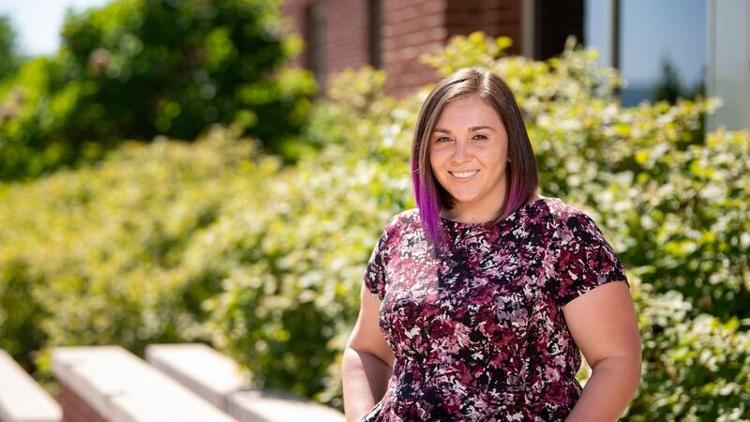 Seeing women like Sarah Palin in 2008, Hillary Clinton in 2016, and now Kamala Harris run as leaders in their respective parties — even if they didn't win —  has encouraged other women to become more politically active, said two experts on women in politics.
"These women have become role models," said Courtney Burns, Bucknell assistant professor of political science. "There is the idea that if you can see it, you will believe it, and we have seen women running now for the highest office in the land." 
Nichola D. Gutgold, Penn State University professor, communication arts and sciences, an expert on women in politics, is currently writing a book on the six women who ran for president in 2020.
Gutgold, who studies political rhetoric — how things look — said expectations people have about what leadership looks like have kept women from getting further in politics.
Those expectations are changing, Gutgold said.
You can see evidence, in the 2018 midterm elections, where so many women were elected to Congress — "although it bumped up the percentage of women in that legislative body to 'only' 25 percent. Still it was a huge win for women," she said.
"We are now seeing women running for office who don't go through all the usual questioning of all their qualifications," Gutgold explained. "Previously, women who ran for office would be hesitant to jump into a race because maybe they felt they were unelectable since they didn't have a law degree or they hadn't run for political office before."
Role model effect
More women are running for political office now, perhaps because they have seen other women who have been school teachers, business owners, and college professors, running, Gutgold said. "These are women coming from backgrounds that historically have not been the path taken to elective office."
In 2018, 117 women — 100 Democrats and 17 Republicans — won during the midterm. Of that total, 42 were women of color and three were LGBTQ, according to the New York Times.
The 2018 midterms, Gutgold said, have encouraged more women to get into the political races that once they might have just walked away from. 
"I also think that whenever we have a social justice movement that focuses on diversity, as we do now," she said, "it does create momentum for anyone who is not a traditional candidate. That includes people of color. People who before might never have felt viable as candidates — people like Stacy Abrams, of Georgia.
"We saw AOC (Alexandria Ocasio-Cortez) win an election that no one expected her to win," Gutgold said. "She is very young and had no background in elective politics, but she had ideas that she felt would resonate with voters. And it did."
Burns expects to see a bump, but not right now, because "our general election candidates are all chosen at this point. Especially if Biden-Harris win, this could have an effect on new women candidates in the 2022 midterms.
"It's called the role model effect," Burns said. "When there are women running for these high positions of office where you have traditionally seen men it serves as a role model for other women to say, 'I can do that too.' We saw that with Palin in 2008. She served as a role model for young, conservative women."
Leadership program
The Pennsylvania Republican Party does, in fact, have a leadership program for women called The Anne B. Anstine Excellence in Public Service program, said Pa. House Rep. Lynda Schlegel Culver, R-108, Sunbury.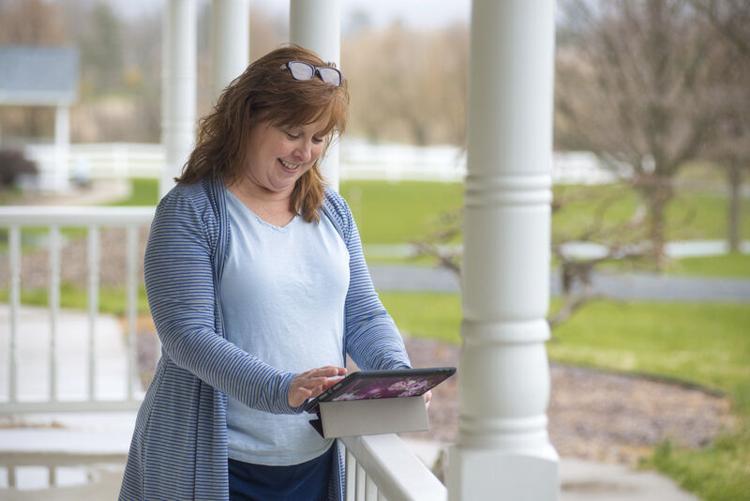 "It is a pretty rigorous program that began in 2002," Culver said Thursday. "What it does is prepare women to be more effective leaders in government, politics and in their community."
The goal is to increase women's level of involvement in public life as either party leaders, elected or appointed officials or activists. "It could be anything," Culver said. "In your child's school, a recreational organization. It means to connect women with each other, give them some training and get them out there in their community."
The program is only for women, Culver said, "and there is a two-tier selection process."
Applicants must submit a written application due June 1 every year. Then, a board reviews the written application. Finalists get a personal interview with members of the selection committee.
Before the pandemic training was all done in person. There are nine training sessions that conclude in June of each year, she said.
"Some of these women go on to city councils, others do various public service jobs," Culver noted.
For more information, go to https://www.anstineseries.org.
The Democratic equivalent of the Anne Annstine program is Emerge, a 6-month cohort based training program for Democratic women in Pennsylvania that provides aspiring woman leaders with cutting-edge tools and training to run for elected office and elevate themselves in politics. For more information, go to pa.emergeamerica.org.