SELINSGROVE — Pastor Dietmar Plajer stood for eight hours in downtown Selinsgrove on Wednesday while delivering his creation, "Ashes to Go."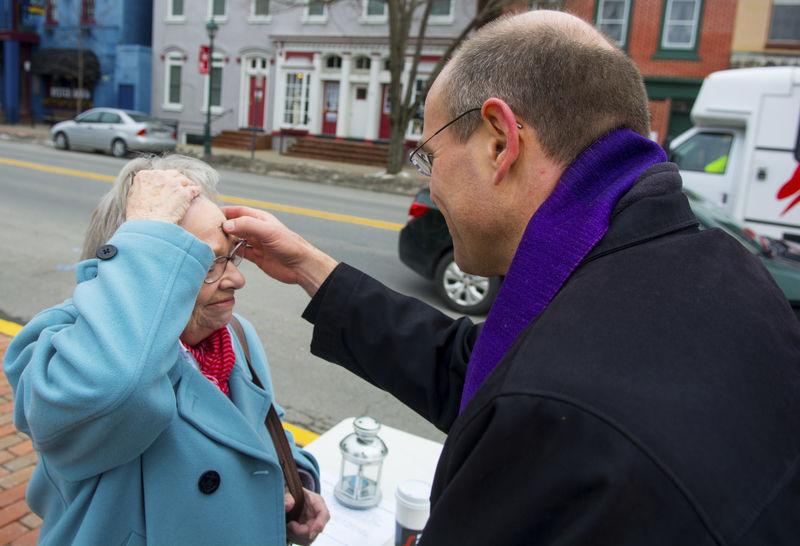 Plajer, pastor at St. Paul's United Church of Christ, in Selinsgrove, began Ashes to Go in 2017 and he was set up on Market and Pine streets and ready to go by around 9 a.m.
Plajer said he doubled the amount of people he had in 2017.
"I was only out for an hour last year and I had 15 people," he said. "I have already hit 30 people and it's 11 a.m."
Even construction workers stopped for their ashes, Plajer said.
"Two tough workers were driving by in a big dump truck and they pulled over to get ashes," he said. "It was great. I am happy to be providing this."
People had the chance to also fill out a card and put it on a big wooden cross.
Sally Lauer, of Selinsgrove, stopped by to get her ashes and added a sign to the cross. "Pastor Dietmar is a wonderful, wonderful pastor. He is so dedicated, creative and selfless."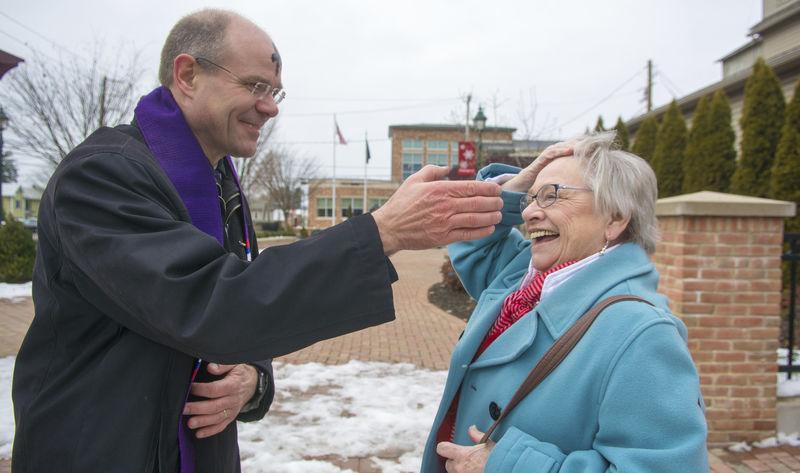 "I think it is wonderful he does this," Stacey Wilson, 45, said. "I was passing through and saw him doing this. I had already received my ashes but I think he is wonderful for standing outside and doing this for people who may not have time to go to church." 
Charles Bo, of Selinsgrove, stopped for his ashes "it was my wife's idea, she thought we should support this," adding "Pastor Dietmar is a good influence in town."
Email comments to fscarcella@dailyitem.com. Follow Francis on Twitter @scarcella11.