SUNBURY — A Shikellamy School District secretary and her family created a music video to inform students and parents about the school's two-hour delay Monday night.
In less than 12 hours, the video — released on the district's Facebook page — had become an online sensation, viewed more than 22,000 times. 
Secretary Beth Zeigler and her family, Ben Attinger, a sixth grade teacher at the Shikellamy Middle School, Eric Attinger, who is in charge of the district's cyber school, and Zeigler's daughter, Nicole Attinger, joined together and performed their version of the bluegrass band Old Crow Medicine Show's song, "Wagon Wheel."
The song by Zeigler and her family was titled, "The Two-Hour Delay Song."
"I had teachers challenge me to do this and Monday night was the perfect chance to," Zeigler said. "I called my kids and everyone agreed but we didn't think it would be so watched."
Zeigler, who has been with the district for 22 years, said the family got together and worked on the lyrics which included the chorus line, "So you're momma just got the call today, Shikellamy's on a two-hour delay, hey, hey, starting school late. Starting late because the ice, cold, wind so leave your bus stop and go back in."
"I had such a fun time," Eric Attinger said. "We plan on doing this again."
Ben Attinger agreed. "We used to do this type of stuff all the time when we would get together," he said. "I had a blast and look forward to doing it again."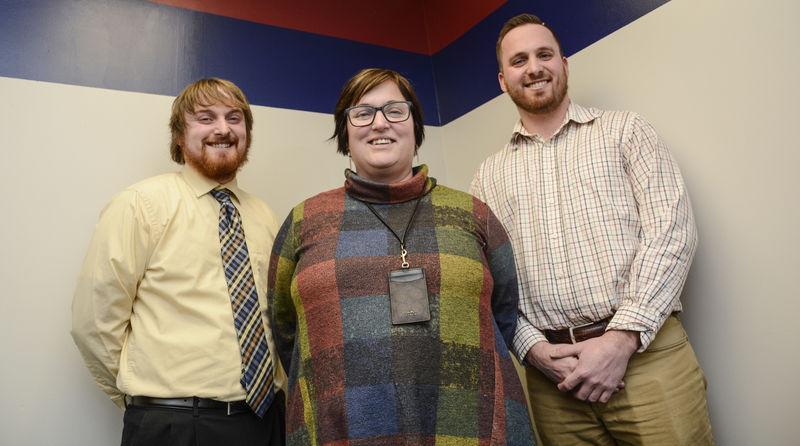 District Superintendent Dr. Tom Scholvin said he didn't know the video was being produced but he was thrilled to see it.
"They took something I have been saying to everyone and they did it," he said. "I told my whole staff to not be afraid to try new things and be goofy. I didn't know this was being done but when I saw it I loved it. I support it and even though we had some negative feedback I saw, why not have a little fun?"
Stacie Wiest, a parent of three children in the district, said when she saw the video she enjoyed it.
"It's wonderful to see that an employee who had been with the district for a while is still vested in making things fun and real for our children," she said.
School Director Jenna Eister-Whitaker said she loved the idea.
"The video was fun and a creative way to let parents and students know the district had a delay," she said. "Our district is fortunate to have Beth Zeigler and her talents and I hope there are more videos to come."
Zeigler said there may be another video in the works, while Ben Attinger joked there may be a Shikellamy album released.
"We will see how it goes," they joked.