DANVILLE — Students at the Danville Primary School are learning how to maintain a healthy heart and raising money for the American Heart Association.
Last year, they raised $5,200 and hope to surpass that amount this year, said physical education teacher Cheryl Seidel.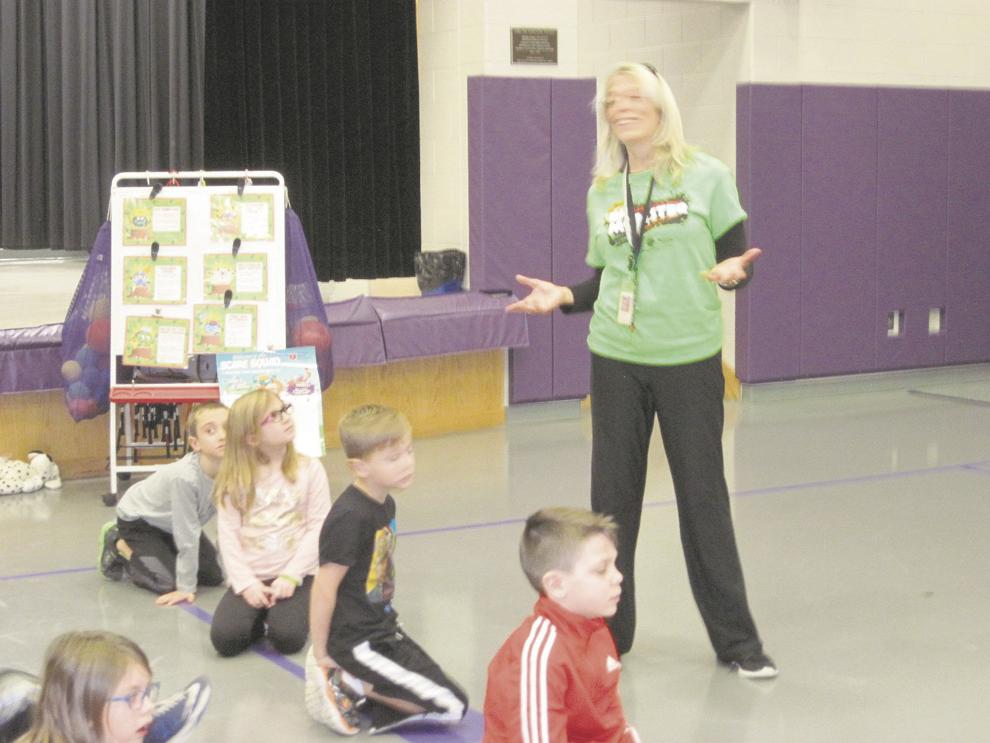 Students in kindergarten through second grade began doing jumping activities at stations during gym classes Tuesday and will continue to do so through Tuesday.
This way, every physical education class will get a chance to participate, she said.
This year's theme is "Scare Away Heart Disease." Seidel told students they should play for one hour every day, eat colorful fruits and vegetables daily, drink water instead of sugary drinks, help other people keep their hearts healthy by collecting money for the heart association and avoid excess salt.
Seidel also told the classes they are raising money to help people who don't have healthy hearts.
She said some students are collecting donations, while others are doing fundraising for the heart association.
"We will get the music going and have lots of fun," she told second-graders, who rotated through jumping rope, Hopscotch, long-rope jumping, jumping through a hoop and using a Skip-It, a long jump and a skier jump where they jumped back and forth.
Greta Facktor, 8, demonstrated the various stations with help from classmates.
Elijah Treon, 8, said he had used a Skip-It before and likes the Hopscotch and rope jumping the best.
Maley Gerringer, 7, enjoyed the Hopscotching back and forth and the rope jumping.
School Principal John Bickhart said the event has been held since the school opened.
He said it happens because of Seidel's leadership.
"Through her classes and working with the kids, she creates an environment of excelling to help others. She inspires her students to do more," he said. 
Email comments to kblackledge@thedanvillenews.com. Follow Karen on Twitter @KLBlackledge.