Four front-line medical workers from the Valley all shared the same response when asked what the public must know about COVID-19: it is real, it's causing illness and death locally and people must take precautions to protect each other before hospital resources run dry.
"It's not related to politics. It's not gone away since the election's over. It's real and it's affecting the community in a really tragic way," said Kelly Solomon, registered nurse and director of critical care and maternal child care at Evangelical Community Hospital, Lewisburg.
Of 80 patients hospitalized Friday morning at Evangelical, 34 were COVID-19 patients — the disease caused by the novel coronavirus. Nine patients were in intensive care with two on ventilators. There were three intensive care beds available at the time and the hospital works to create such spaces, dependent both on available equipment and critical care staff.
Geisinger had 82 inpatients for COVID-19 at its Danville hospital at Thursday's end, with 22 of them in intensive care including 19 on ventilators. Another 11 were hospitalized at Geisinger's hospital in Coal Township, three in intensive care, and four more patients in Bloomsburg. There were 232 COVID-19 patients combined systemwide.
"It's been heart-breaking to actually watch this go on," Dr. Amirahwaty Abdullah, pulmonary and critical care fellow, Geisinger, said. "We need to take this very seriously. This is affecting all of us. This is something we need to do for each other. It's not something we do for ourselves. We need to do it for each other."
The frontline workers urged the public to follow health-safety guidelines: wear masks, maintain social distance, avoid crowds, wash hands frequently and thoroughly.
All four Valley counties are experiencing a significant spread of the disease. Montour County saw an increase of 288 confirmed cases for the seven-day period ending Thursday compared to the week prior — jumping from 46 cases one week to 334 the next. These figures represent county residents specifically, according to the Department of Health. The county's seven-day positive test rate soared to 25 percent. There was one death in Montour County in both periods combined.
Northumberland County's most recent rate is 15.9 percent with 390 cases over the period from Nov. 27 to Dec. 3, with 11 deaths. Snyder County's respective rate and caseload in that same time are 18.8 percent and 175 cases, with two deaths. Union County: 10.7 percent and 181 cases with 1 death, down from 15.9 percent, 431 cases and 1 death the week prior.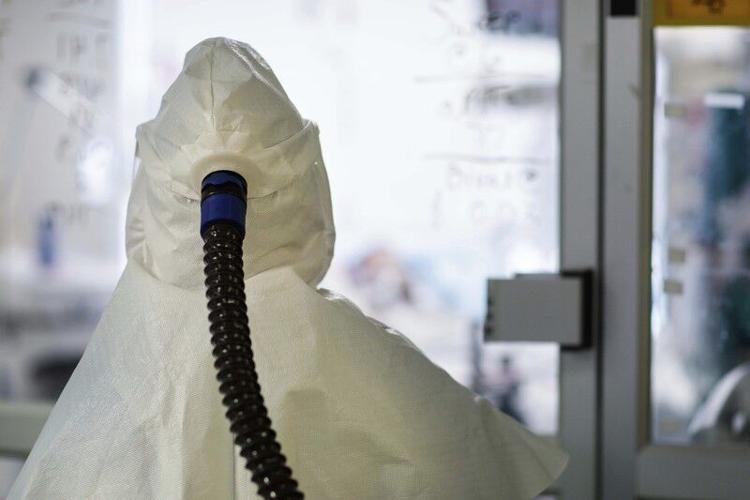 The death figures come from the Pennsylvania Department of Health where data collection lags behind what's occurring in the hospitals. For example, Solomon said two patients died Wednesday at Evangelical but that data isn't yet reflected in Union County's figures.
Solomon quoted one of those late patients: "'I'm just so afraid I'm never going to see my grandchildren again.' She passed away last night."
Because of the nature of the virus and the protective measures necessary to mitigate an outbreak, patients are isolated in rooms with limited access. Some are on ventilators or other breathing apparatus, restricting or downright eliminating verbal communication. In those severe cases where patients are dying, they're often dying alone.
"These patients, they're dying alone without their family members. Who they have with them is my nurse, who's at their bedside as they're dying. It's so heart wrenching for my staff to go through these experiences with our patients," Solomon said, adding that one nurse left the profession recently because of the pandemic experience.
"It's something you never forget," said Jessica McCabe, a critical care nurse in Evangelical's ICU and step-down units for COVID-19 patients. "People need to know this is real. People are dying alone because no one's taking this seriously."
"I just have this incredible fear that if we don't get control of this we are not going to have the resources to care for these people. Then, what's going to happen? I don't ever want to get to the point where we pick and choose who we're going to care for," Solomon said.
The local hospitals work to connect patients with their families as visitation is strictly limited to end-of-life situations, if at all. They rely on iPads and video software. It's impersonal and not always reliable, but it's the best they can offer.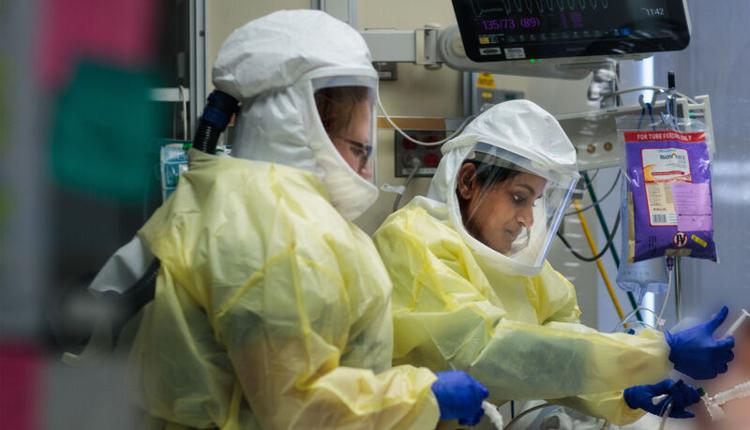 "It's sad for everyone. It's not just the health care workers at the bedside. It's sad for families who can't be with loved ones as they're dying. It's sad times," said Colby Coup, a registered nurse at Geisinger.
Coup said there was a point where she replied to skeptics and critics on social media. No more. She's removed herself from Facebook and now avoids the news, she said. She's adjusted her life to keep herself and others safe by avoiding large social gatherings and sticking to online shopping as much as she can.
"I actually have had patients say to me, 'I didn't think it was real until somebody in my family was sick and now here I am in the hospital sick.' Patients have outright said that," Coup said. "I've never seen anything like this in my career."
Abdullah warned that available resources don't always match. A hospital could have adequate protective gear and equipment but not enough specialized medical staff to care for patients. She warned that it appears to her that people aren't being as proactive with following health-safety guidelines like masking.
"It is kind of foolish to dismiss it and say it's not real. People are dying," Abdullah said. "I agree, not everyone is going to die from the disease. What if it's your grandmother? What if it's your grandpa? What if it's your mom? … Is that something that you would want to risk?"