Star Wars films are just as important and culturally relevant for fans today as the day the original movie was released 40 years ago. 
"Star Wars: The Last Jedi" is set to premiere Friday, but some of the first showings are Thursday night. It is the third Star Wars film in three years, but is perhaps one of the most anticipated films of the series. Carrie Fisher, who played Princess Leia, passed away on Dec. 27 at the age of 60, and fans are hoping for a proper tribute to the beloved character.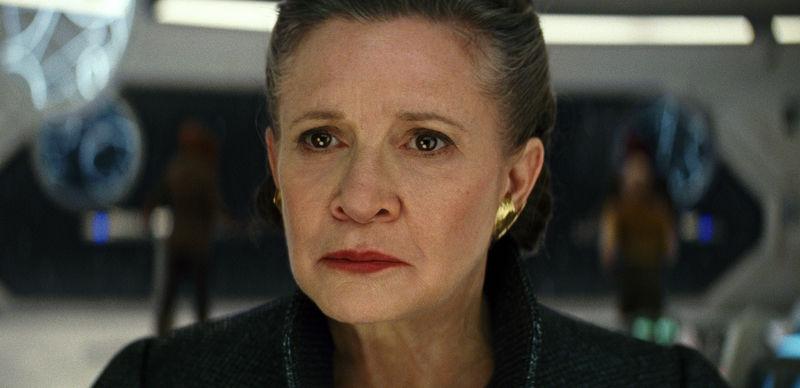 "I'm just happy and amazed that they managed to get Carrie Fisher, Mark Hamill and Harrison Ford back together again for one Star Wars movie," said Jove Graham, of Lewisburg, a collector of Star Wars memorabilia. "Carrie Fisher is such an important part of Star Wars, she will be missed, and it will be interesting to see how they explain Leia's exit, but I think we all knew that the torch was getting passed to a new generation of actors even if she had not passed. I was just happy as anybody to see her on screen again in Episode 7, and will be happy to see her again this week." 
Star Wars has been an important part of his life since the original movies in 1977. Graham is planning to catch the first 3D showing on Thursday night with friends and family. He has been avoiding the new trailer to distance himself from spoilers.
Dance tribute
Matthew Becker, of Sunbury, is studying early childhood education with a minor in dance as a junior at Lock Haven University. Last month, he choreographed a dance routine called "Hope: A Tribute to Carrie Fisher." Three performances with seven students in the Sloan Auditorium brought out more than 200 people.
"This is my third one (dance) I've done at the university, but this is the one that means the most to me," said Becker, a 2015 graduate of Shikellamy High School. "It's the spirit that Carrie Fisher carried. She didn't take herself nor life too seriously. That's something we can all value and hold onto."
Becker featured "Princess Leia's Theme" by John Williams, costumes representing a modern version of Leia's classic white dress and hairstyles representing Leia's braid at the Battle of Hoth during "The Empire Strikes Back." Becker is excited for the new movie and plans to go Friday night.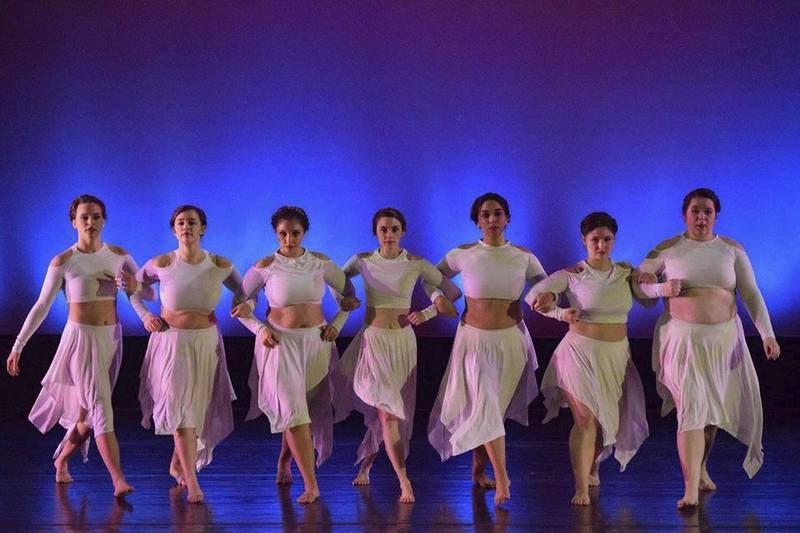 "I'm going to stay off social media, and keep to myself, and read instead of being on my phone," Becker said of avoiding spoilers. "The only thing I'm looking for is a beautiful sendoff for our princess and our general."
Jessica Paquin, the director of outreach and fundraising at the Campus Theater in Lewisburg, said Carrie Fisher is a cultural icon and her character of Princess Leia has been a hero to her for years.
"Her legacy will never go away," she said. "Because of that, I hope that this movie will do her proud, and people will remember her forever and ever."
This installment won't be shown at the Campus until next year, but Paquin plans to see it opening weekend.
"It's not only still culturally relevant, but it's even more so," she said. "A whole new generation of kids is getting into Star Wars. Everybody is getting excited for these ones, but also the old ones. I can only hope it continues as a Star Wars fan."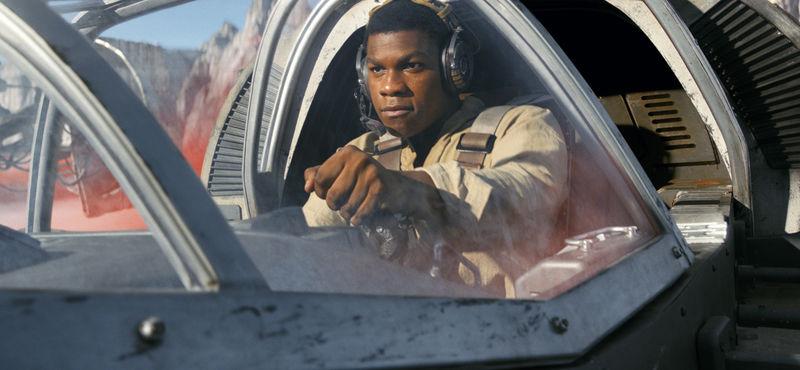 'Super fan' 
Steve Leister, a self-described super fan, has been collecting Star Wars memorabilia since 1978 and often does chalk drawings at local festivals featuring characters from the movies. The Northumberland resident has a whole room dedicated to the series with posters, action figures, figurines and even the original trailer from 1976 on 35mm film.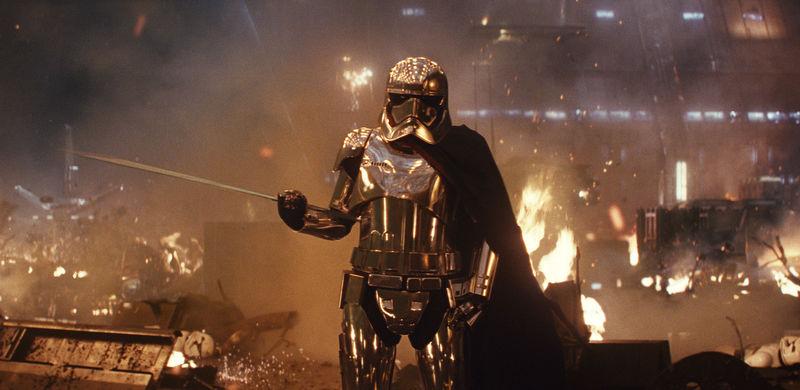 Leister, an advertising sales representative at The Daily Item, worked as a former assistant manager at the former Fox Theatre at the Susquehanna Valley Mall during the release of "Return of the Jedi."
"There were incredibly long lines, back when you had to wait in lines," Leister said. "There were no midnight showings, no special showings. It was just released. They would sell out hours beforehand. It would be lines from the theater to the (former) Orange Bowl in the middle of the mall."
He said he has been on a media blackout for two weeks and will be seeing the first show at the AMC Theater at the mall.
"No more trailers, no more reviews," Leister said. "It's hard. I get all kinds of updates from friends. I won't tell anybody what happened either."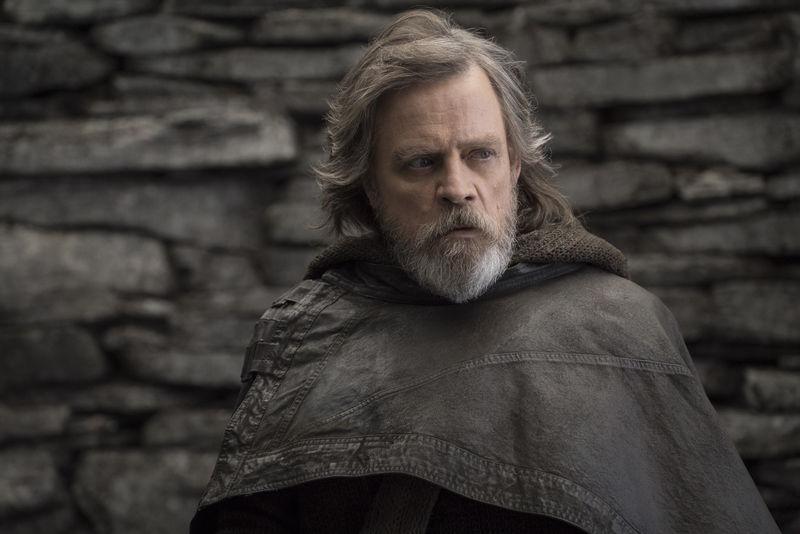 Cameron Edinger, of Mifflinburg, made a bingo card with predictions for the new movie on it.
"The idea is to see how many you get right after the movie and see if you have bingo," Edinger said. "I'm trying to get all my friends who are seeing it to do it so we compare bingo cards afterwards."
Don't ruin it
Paquin and Kate Weller, the web content and social media manager for Susquehanna University, both encourage people to not spoil the movie for other fans.
"Stay off Facebook. Don't post anything," Paquin said. "Nobody likes to get their Star Wars ruined."
"Like with any TV show or new movie, it's best to keep your comments on social media fairly general so you don't ruin it for your friends and family," Weller said. "There was a major moment in 'The Force Awakens' when Han Solo was killed, and I definitely appreciated that my friends kept that one to themselves. The audience gasped when it happened, and it was much more meaningful to share that feeling of surprise with the other people in the theater rather than reading about it on Facebook."
Tickets still available
Frank Minnier, a manager at Selinsgrove AMC, said tickets are still available. The first show starts at 7 p.m. Thursday.
"At the moment, we've got three screens planned, but we can got to more if we need," Minnier said. "I have no idea what to expect when these big movies come out, but we always plan for a big crowd."
This is the longest Star Wars movie yet, Minnier said.
"With previews and everything, it will be close to three hours long," he said. "If we need more screens, we'll do that." 
Email Justin Strawser at jstrawser@dailyitem.com. Follow him on Twitter @JustinLStrawser. Managing editor William Bowman contributed to this report.