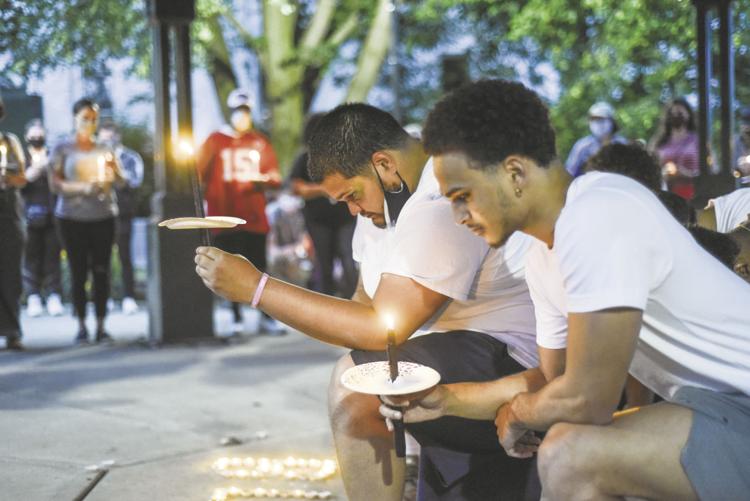 Editor's Note: This Daily Item special report features stories and video interviews with 10 Black Central Pennsylvania residents. They share their stories about living and working here.
Nine out of 10 people who Black men and women might encounter in the Susquehanna Valley won't look like them.
The most recent Census figures show that 91.2 percent of the people who live in Northumberland, Snyder, Union, and Montour counties combined are white.
Yet across the Valley, multiple peaceful rallies and protests have followed the murder of George Floyd — a Black man killed when a white Minneapolis police officer kept his knee on his neck for nearly nine minutes on May 25.
Those events have drawn diverse groups of hundreds in places like Lewisburg, Milton, Sunbury, and Selinsgrove. Another is planned Sunday at 2 p.m. in Watsontown.
"We want to bring people together. We're just a group of young men who want to change our society," said Frank Manzano, part of a group of Milton men driving the events.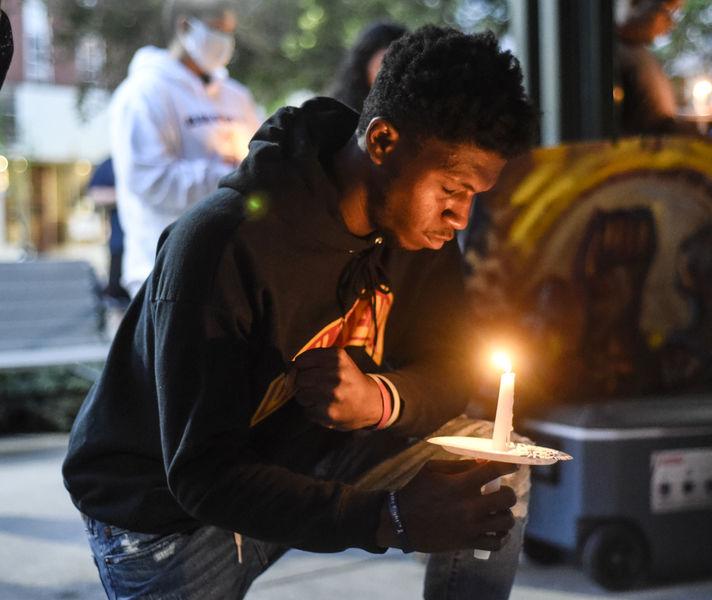 Over the past two weeks, Daily Item reporters sat down with 10 Black people who live and work in the region and who were willing to share their experiences and stories.
They shared the challenges they face. Concern about interaction with police is certainly among them. But so is where they will be accepted shopping and worshipping; how they are perceived by others; and even simple things like where to find someone who knows how to style a Black person's hair.
Their stories are often confessional. Emotional.
They tell of being bullied on a school bus in fifth-grade.
They tell of being a Black business owner and discovering people don't think they could be the owner.
They tell of being treated rudely and pulled over unnecessarily by police.
But they also tell of being welcomed by white neighbors and pies baked to welcome them.
They tell of friendships and of neighbors standing with them at local rallies of protest.
Like all stories, theirs are complex, not simple.
"What matters most is how they treat me and how they treat other people. That's where respect should emanate from," Valley educator Harvey Edwards said.
Black Life in the Valley
Is the Valley is welcoming to people of color?
"When we moved in, the lady next door brought a cake and the lady (across the street) brought a pie," recalls Jason Little 52, of Selinsgrove. Little moved to the area 23 years ago and has stayed put.
'I said to my wife, 'Where did we move to?' "I felt welcomed and we were only the second Black family on the whole street," Little said. "That did something to me."
"I can't put all white folks in a box. I don't want them to put me in a box with people who are doing negativity," Little said.
Little said he judges individuals on individual actions and expects the same in return.
There have been some subtle hints at racism and Little's convinced he's been racially profiled by some local police officers. He supports the local protest movement and said he believes it will bring about lasting change, albeit slowly.
"There needs to be some accountability. If they're policing us and protecting us, I want the same protection they afford you. Why wouldn't I? Why shouldn't I?" he asked.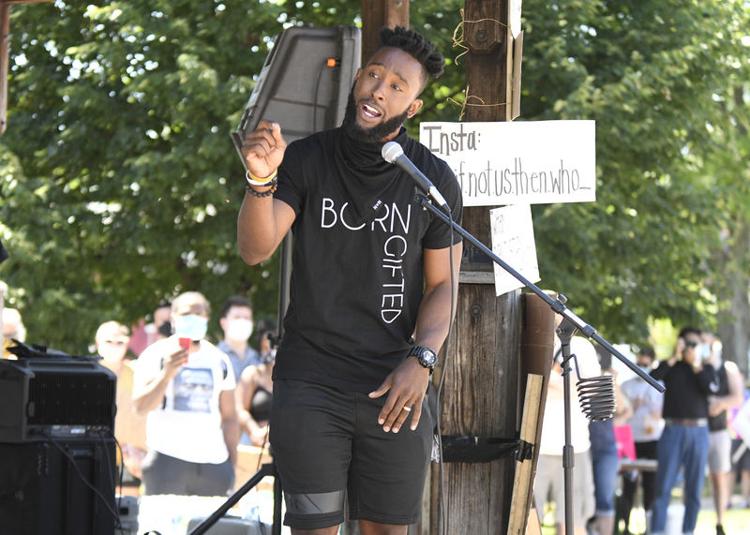 Nisan Trotter, 37, of Lewisburg, and a Bucknell University graduate, grew up in and still has family in Alabama.
And yet, given the choice of where to live, he started a business in Lewisburg.
"I am well aware that I am a minority within a minority," he said. "Union County is about 6 percent Black. And when you take that 6 percent and narrow it down to Black business owners, I know I represent a very small population of a minority within a minority.
"When you ask if this community is welcoming," he said, "I haven't necessarily had pushback from being an entrepreneur in this business. But I'd be ignorant if I wasn't aware of the challenges of being a Black minority business owner in a predominantly white area.
"What I mean is, there have been a number of occasions where folks have walked into our studio and walked passed me looking for the business owner. Never actually thinking that I could be the one who owns the establishment."
The challenge Trotter faces on a daily basis is the notion that some people might have in believing that he has just as good if not better of a product and service when it comes to health and fitness.
"Some people might have not come through this door because they knew I was a Black business owner," he said.
Abdullah Azim Haywood, 34 of State College, said he's learned to deal with one reality of being a Black business owner that has come as a surprise to him. The State College resident has owned barbershops and a cleaning company.
Haywood said he's shocked by the lack of support he's received from some fellow Black residents.
"The one thing that I long for from my people – the Black community – is for us to have some type of cohesiveness," Haywood said. "Systematically, throughout generations of injustices and systematic racism and prejudice, of course, our family structure, our cultural identity and background has definitely been stripped, taken away from us and lost."
Haywood has watched the protests and rallies that have formed since the murder of George Floyd. While he said he's encouraged by the diverse crowds that have used their voices for social change and reforms, he believes the heart of the issue lies with one's financial status.
"What a lot of people do have to get nowadays is this is a little bit deeper than Black and White," Haywood said. "It's about socioeconomic status. It is about rich versus poor. The division of race is just the thing that keeps corporations keeping everybody divided from the real truth."
The emotional toll of prejudice
It was in fifth grade that Sierra Medina, 19, of Selinsgrove, first felt the brunt of discrimination — while riding on her school bus.
"Those school bus rides can be brutal," she recalls.
Because she looked different from the other kids, and because she wanted to fit in, she would straighten her hair, de-emphasizing her afro.
"My mother is Black and my father is a Puerto Rican," so to be accepted, she says she tried to look more like her father.
It wasn't until her junior year in high school that she blossomed as an African American, "and my beautiful Afro."
"I've never had my hair done professionally," she said. "In this area, honestly, it is best to find an African-American mom somewhere who can do your hair. It's very laughable when I go into stores and the cosmetic products are very limited. I mostly do my shopping online."
She credits her turnaround as a proud African American woman to Harvey Edwards, her teacher in high school.
Making a difference
Edwards retired from public education in 2016 after a 33-year career. He first came to the Valley as a basketball recruit for Bucknell University and after a brief venture to the West Coast upon graduating, settled for good locally.
Edwards taught five years at West Snyder High School, now part of the Midd-West School District, and later took a job with the Selinsgrove School District where he taught nearly three decades and created the award-winning Tolerance Troupe. The student acting group performed skits challenging stereotypes and championing equality. He now teaches at Susquehanna University.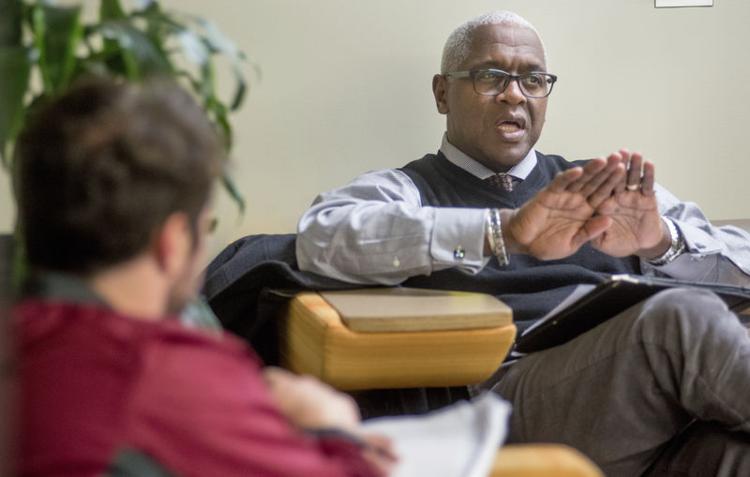 Edwards called Sierra Medina a brilliant woman but pointed out that young people of color, like Medina herself, have few role models who look like them outside their own homes because of the demographics in the Valley.
"I wanted to try to dispel the stereotypes and everything else because so few people are in close contact with African Americans in an area like this. This was a conscious decision for me to live here in Selinsgrove. This is not a default. This is a conscious decision and the goal is to make a difference," Edwards said.
Rallies for a Movement
The Black Lives Matter movement and the killing of George Floyd had a galvanizing effect on a group of friends in the Valley.
Millions watched the video of George Floyd's death on TV or online.
Francisco "Tony" Manzano, 20, of Milton, watched. So did his brother, Frank Manzano, 23, and their friend Kareem Williams Jr., 23, both of Milton.
"People do need to see that video. People do need to realize this is real life, it's not a movie. I had to watch it," Tony Manzano said.
It inspired them and other friends in Milton to create If Not Us, Then Who?
The Milton collective and another group, Central PA Protests, organized protests over Floyd's death, adding to demonstrations that continue across the U.S. and around the world.
"We were angry, we were upset and it showed. We had a lot of pain that day. We took that pain and we channeled it," Frank Manzano said.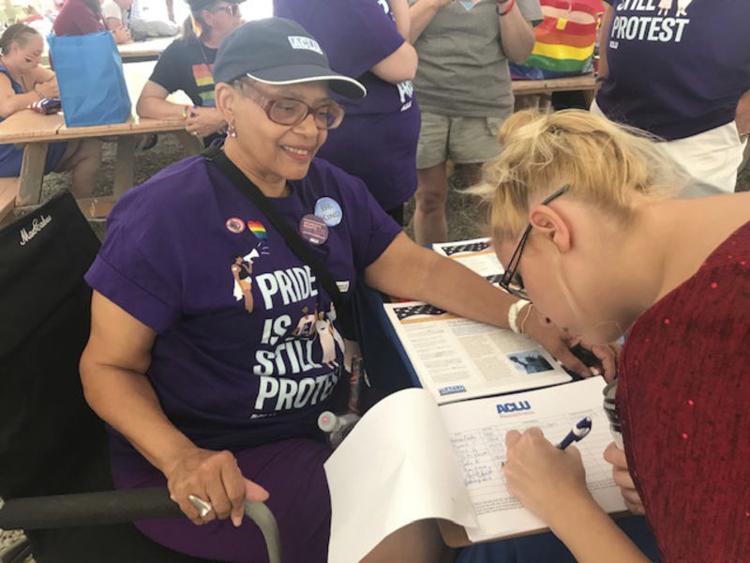 They either directly organized or supported rallies in Selinsgrove, Mifflinburg, Sunbury, Lewisburg and Watsontown. Public demonstrations figure to continue, said Williams.
That's not all they hope to achieve.
"We want to motivate our younger brothers and sisters and people our age to go out there and vote," Williams said. "We want our people of color in this area to feel like they can go out and run for positions of power because around here we don't have that."
A former law officer speaks
As a Black man, Anthony Leonard, 34, a former member of the law enforcement community, empathizes with others who have had troublesome encounters with law enforcement. He understands the pressures and complexities police officers face every day.
"For me, being on both sides of things at times has allowed me to have a much better viewpoint of things and see both sides of things a lot better than most people," said Leonard, who lives in State College.
Leonard shared positive experiences he's had when being pulled over and said friends, too, have shared similar examples.
"I've been pulled over, and the person who pulled me over, they never knew I was law enforcement," Leonard said.
Still, Leonard said, "it's not like I can sit here and say, 'Ah, every one of them is bad.' It's been interesting. Some of my family members, they're not fans of police, either. But as far as from my perspective on things, I just feel like it is a really, really complicated issue when it comes to 'This guy did X, Y, and Z.'"
Where Leonard draws the line, however, is at the civilian deaths that have resulted from ill-advised techniques used by an officer. He said they're a breach of protocol.
"I'm like, 'OK, we were kind of trained to do that, but we're not trained to choke people out, or we're not trained to put our knee of the backs of people's necks,'" Leonard explained. "We're not trained to do any of that stuff. So when I see people getting upset, I'm like, 'OK. I stand with you.'"