AUGUSTAVILLE — Great Coasters International Inc. has been tapped to build four new coasters for 2016, including the Kings Island wooden coaster that was announced last week. It's the most the company has created in one year.
The company, on Route 890 about six miles from Sunbury, is designing and constructing Mystic Timbers for Kings Island in Mason, Ohio; the InvadR for Busch Gardens in Williamsburg, Va.; and two coasters for the OCT Organization in China. Great Coasters International has installed more than 20 new generation wooden coasters for clients, including HersheyPark, Busch Gardens, Cedar Fair and Six Flags, since 1994.
"It goes to show how niche the market really is," senior design engineer Adam House said. "Only about 25 companies around the world design coasters. With wooden coasters, you dial that in with maybe 10. We can do it all. We go outside the box with everything."
The company is expected to finish Mystic Timbers and InvadR in time for next spring and the two Chinese coasters for next summer.
Owner Clair Hain Jr. said he loves his job and the company, which he started with a partner in 1994. The firm expanded into Europe in 2003 and Asia in 2010.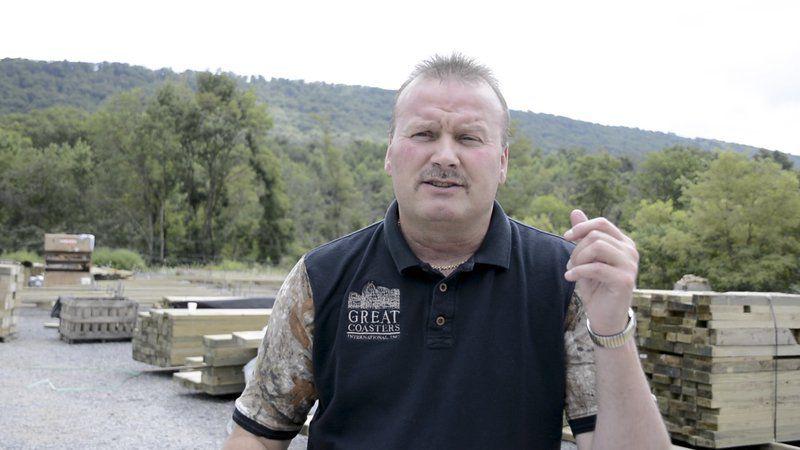 "I'm always proud of the next one I'm working on," he said.
Mystic Timbers, the park's 16th coaster, is themed to the area surrounding a lumber company becoming overrun by a mysterious medusa-like overgrowth of vines as nature moves in and reclaims the land. Mystic Timbers will stand 109 feet at its highest point, and riders will weave along 3,265 feet of track at speeds up to 53 mph along steep cliffs, down ravines, over water and through an extreme S-turn, in a densely wooded area.
"We really pulled out all the stops with Mystic Timbers," House said. "The key parameter is pure speed. From start to finish, this will be a speed monster."
The ride is built among trees, which will help make the ride appear faster than it is, Hain said.
"That will be the exciting part," he said.
There's also still some mystery with Mystic Timbers. The simulation video stops before the ride ends and displays the hashtag #WhatsInTheShed. House said he doesn't know what's going to happen since they only build the tunnel, not the effects inside.
InvadR, the first wooden coaster at Busch Gardens, is themed around a great battle in the trappers' village of New France. Vikings will invade, forcing the trappers to defend their village. The ride features a 74-foot drop and nine airtime hills at 48 mph. InvadR will have a steel structure with a wooden track built on top.
The Chinese coasters will be built in two parks owned by the OCT Organization in Chengdu and Chongqing. The two rides will be 3,280 feet long with 3,200 feet of track and a height of 100 feet.
Great Coasters, which averages two projects a year, specializes in the design and construction of wooden coasters and trains. House said wooden coasters last longer because it's cheaper to just tear down a steel coaster and built a new one than to keep replacing sections. It takes about a year for each project from beginning to end.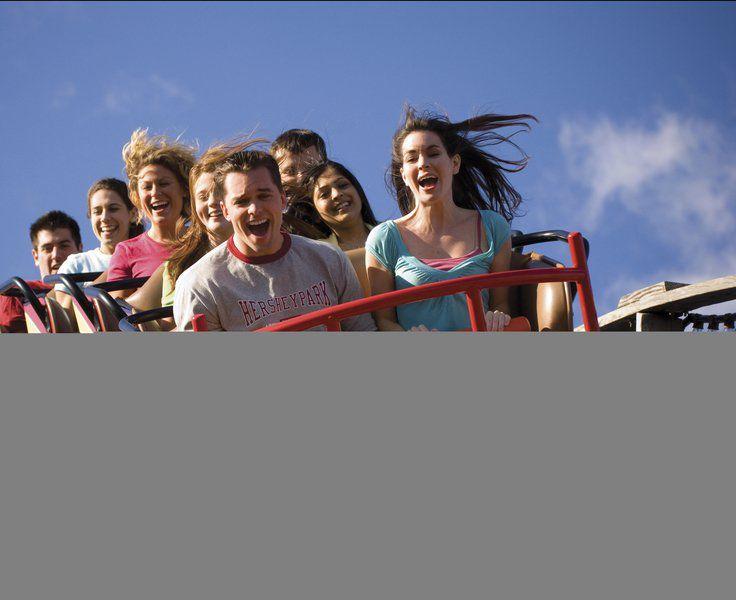 For the wooden coasters, the lumber will be shipped to the parks and constructed on site. For the steel parts, they are shipped separately and put together like "giant erector sets," House said.
Coaster enthusiasts are excited about the company's new rides.
"Great Coasters has built some really incredible rides," said Brandon Strouphauer, co-founder of All American Thrills. "They do phenomenal work. We're lucky to have them so close in central Pennsylvania."
Tim Baldwin, communications director for American Coaster Enthusiasts, won't be missing anything either.
"Great Coasters International has made some innovations in the past years and are really upping their game in improvements to wooden coasters," Baldwin said. "I think we're going to see a really smooth ride with Mystic Timbers. Even as a resident of Texas, I expect to be there in 2017."
Great Coasters International has two locations in Pennsylvania: the main office and construction site in Augustaville and another construction site on Irish Valley Road. It also has locations in Kentucky, Florida and Hanover, Germany. It has 26 full-time employees and 50 to 150 part-time employees during the year.
Email Justin Strawser at jstrawser@dailyitem.com. Follow him on Twitter @JustinLStrawser.