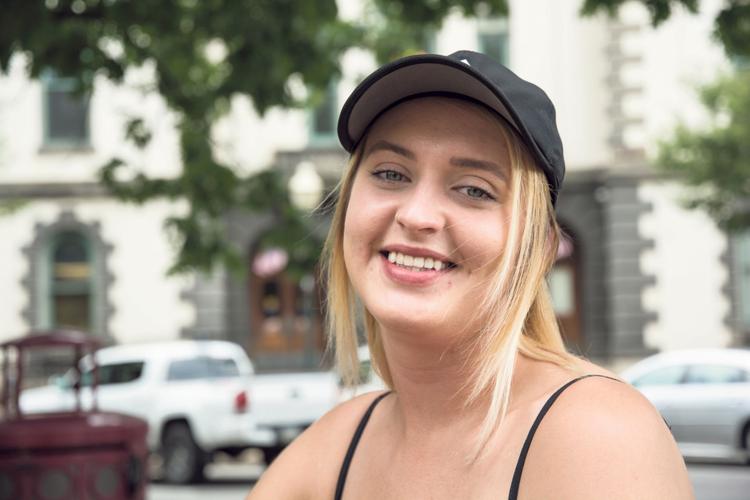 SUNBURY — Heidi Burkland wants a career in professional services and she thanked the Northumberland County Adult Probation Department for allowing her the chance to get out of the legal system.
Burkland, 25, of Sunbury, said she has had several run- ins with the law since she was 18 and became wrapped up in the system because of arrests for drugs based on an addiction.
"I just didn't care and I was using and jail didn't matter," she said. "I have lived a lot of life at a young age and, even with the struggles, I see that I can have a second chance and make something of myself."
Burkland, who according to court documents spent nearly two years in jail and has attended several rehab centers, now works full-time. She said she has cleaned her life up and wants to help others who may be headed down the path she once took.
"I saw so much and I think being on probation was a help to me," she said. "I love my probation officer and I tell anyone who is on probation to just follow the rules and you will be fine."
Northumberland County Probation Supervisor Esther Rhodes said Burkland taking responsiblity for her actions and forming a good relationship with her probation officer, Madeline Bird, have been keys to her success.
"I speak with Maddie (Bird) about these cases and she said Heidi is receptive to everything, honest and open and she is taking accountability," Rhodes said. " We know she has a bright future and we will provide her with as many resources as we can.
"When a person has a support group like Heidi and someone to believe in them it makes a huge difference. Heidi's case is one that is a success for us."
Burkland has spent six of the seven years of her adult life on probation and she is set to be removed from the list in late 2020, she said.
"I have only been off this once since I was 18," she said. "I have had violations and landed back in jail. I understand now a lot more than I did back then and I only want to be able to help others not make the same mistakes I did."
Burkland said she is in favor of a proposed change to the probation law which would allow people on probation to get off quicker by setting limits on the amount of time on probation. She said she believes it will benefit those people who are following the rules.
Burkland said she has no plans on returning to her old life and now understands that life choices matter.
"I want to have my career going by the time I am 32," she said. "I am looking into going to school and in the meantime I will continue to make sure I follow the rules and I will continue to work hard at keeping my life on the right track."
"She (Burkland) is a young woman who had multiple encounters with law enforcement because of a drug addiction," Rhodes said. "The long and short of it is she came to us with multiple counts but she was driven to succeed."
Success stories like Burkland's are something Northumberland County President Judge Charles Saylor likes to see.
"We see this a lot now," he said. "We have so many treatment programs that are working and our standard is to make sure we get people with addictions and mental health issues the help they need."