"Help Wanted" signs have become a frequent sight at businesses across the Valley.
For months, employers have been recalling workers they had temporarily laid off after the pandemic hit and forced them to close or scale back their operations. In May, the number of Americans on temporary layoff dropped by an additional 291,000 to 1.8 million — down 90 percent from 18 million in April 2020, the Associated Press reported.
Even people who lost their old jobs permanently made progress last month: The number of such people dropped by 295,000 in May to 3.2 million. But that is still up 59% from 2 million in April 2020. Nearly 3.8 million Americans — about 41 percent of the jobless — have been out of work for six months or more, the AP reported.
The lack of laborers is one of several shortages impacting the U.S. economy. Industries such as lumber, meat processing and more have been affected and it's causing higher prices for consumers. A worker shortage slows every industry, making it one of the most visible in the Valley.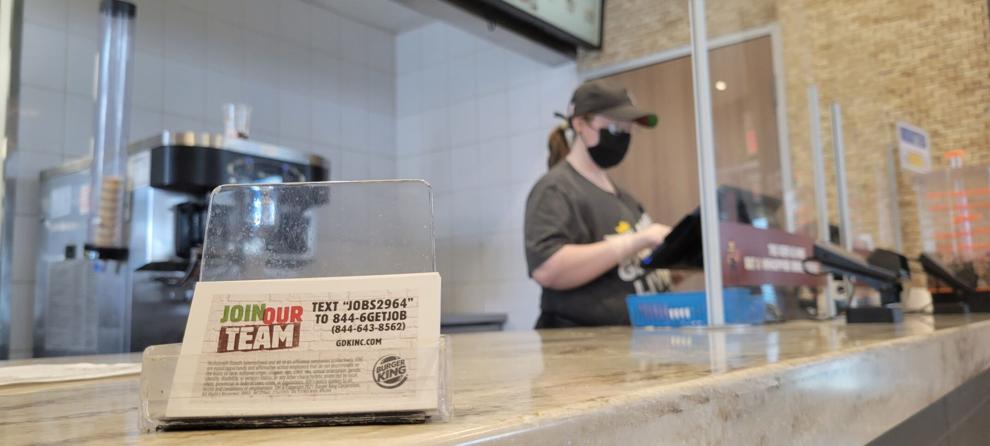 Bob Garrett, the CEO and president of the Greater Susquehanna Valley Chamber of Commerce in Shamokin Dam, said the chamber started tracking the labor shortage for the last seven years, only to see it exacerbated during the COVID-19 pandemic.
"It has been getting worse and worse and worse," said Garrett. "We found in our survey with our latest strategic plan (in 2020) that it was the number one issue from our members. We were in the middle of the pandemic and everyone was laid off and not working, but our members have been having a really hard time finding employees."
TeaJay Aikey, the CEO and president of the Central PA Chamber of Commerce in Milton, said the chamber has also been aware of the issues.
"The Central PA Chamber started addressing this issue we knew our businesses were facing in July of last year and held our first job fair in March of 2021," she said. "We have another this month. We've been educating employers about alternative untapped workforce pools and the benefits to hiring from them as well."
Economists note that the economy is in an awkward place: It's recovering from a devastating crisis almost as fast as it had succumbed to it. In fact, the very speed of the rebound helps explain why job growth remains modest. Businesses are reopening as fast as they can to meet the pent-up demand by consumers to shop, travel, dine out and attend sporting and other entertainment events. As they encounter that surging customer demand, they are struggling to find enough workers and supplies as fast as they need them, according to The Associated Press.
Over the next few months, economists expect the labor shortage — and the bottlenecks in supply chains that have contributed to it — to lift and eventually clear the way for more robust job growth, the AP reported.
Constantly recruiting
"This is certainly the most challenging labor market that I've ever seen in my professional career," said Chad Geise, president of Furmano Foods in Northumberland. "It's been challenging to get folks and resources to support our operations. We definitely need more. We are out recruiting on a daily basis."
In the off-season, Geise said Furmano needs 350 employees; in tomato and green bean season, they need 450. Right now, they have dozens of openings for skilled operators with living wages and benefits as well as entry-level positions on all shifts, production and warehouse, said Geise.
There are lots of people applying, but many don't show up for interviews and many don't show up for the first day of work, he said.
Furmano Foods has signs across the Valley advertising their openings. They hosted drive-thru interviews, participated in job fairs locally, encouraging team member referrals, reaching out to high schools. There are also open interviews every Tuesday and Thursday where interested applicants can walk in, said Geise.
"There's always a multitude of reasons," Geise said about the worker shortage. "The unemployment benefits are the primary reasons we're not seeing the applicant flow. There are workers who are vulnerable from a health perspective."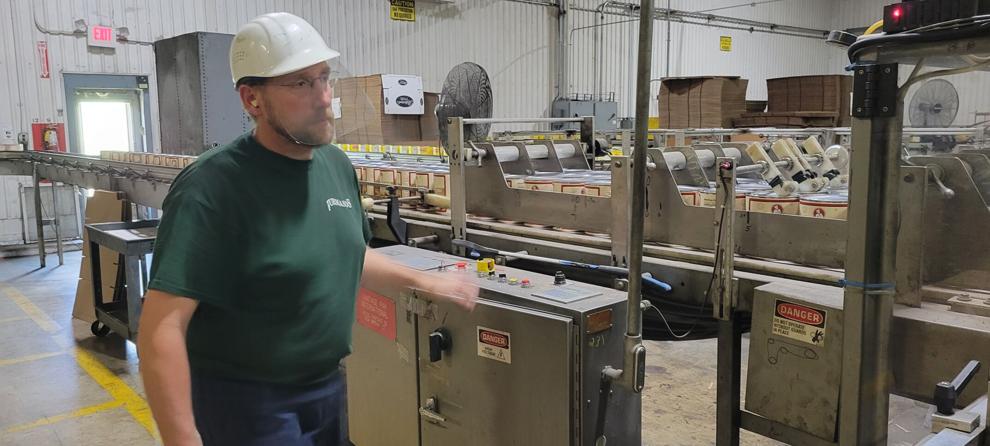 Jim Backes, chief operating officer of 16 Burger King locations, including Sunbury, Elysburg, and Middleburg, said the dining rooms and drive-thrus are busy but they are continuously trying to add staff to each restaurant.
"We are not getting as many applications as we have in the past," said Backes. "We increased our hourly rates and increases the rates of our current managers and crew members. We have open positions. Our staff levels were sufficient before the pandemic. Since the pandemic, we have had trouble staffing the restaurants effectively."
During the pandemic, Backes said they had trouble keeping current employees as well, including parents who had to stay home with their children when school was canceled or being held virtually.
"With vaccines and the spread of COVID not as rampant, we are hoping more people return to the workforce," said Backes. "With new requirements from unemployment, we hope to fill open positions with people returning. As the new school year returns and more schools are open for in-person learning, we believe that will help us attract more people."
Sunbury Burger King General Manager Michael Whiteknight, who has been employed for 16 years and a general manager for six months, said the most difficult part of hiring during the pandemic was getting applications in the door.
"We've opened up our methods of trying to recruit people, get applications in, get the word out that we are looking for smiling faces and happy individuals that we want them to come join our team," said Whiteknight. "We've interviewed every single one that came in through the door, or at least attempted to."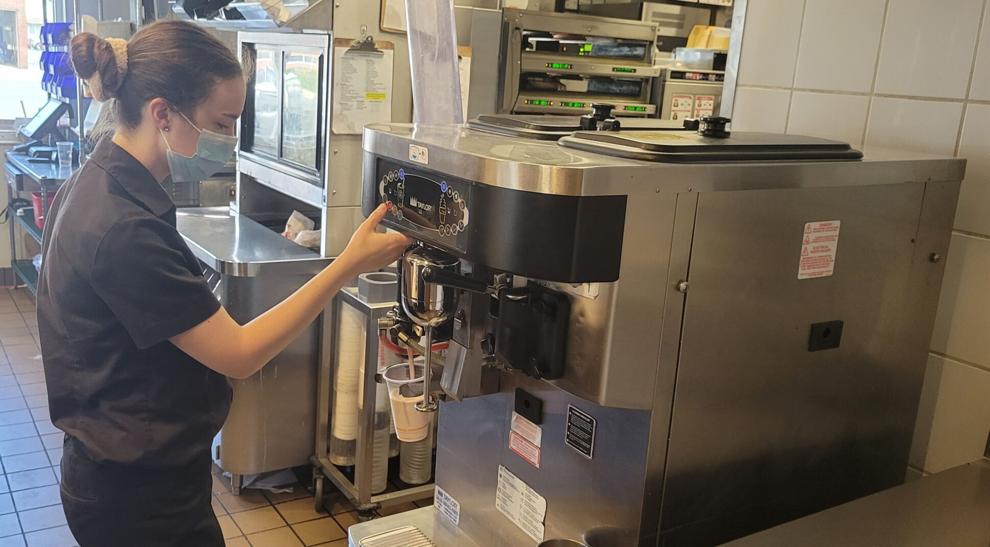 There has been a lack of responses from applicants in the last year, he said.
"I don't know if people changed their mind overnight," he said. "Getting people to actually show up for the interview and hope they actually show up for the job and want to work (is a challenge)."
Having current employees also work with the new challenges has been difficult with learning the new flow of operations, he added.
Employers getting 'ghosted'
Northumberland County Jail Warden Bruce Kovach said the facility in Coal Township is consistently short-staffed by 10 to 20 correctional officers at any given time. He said he has advertised in local newspapers, posted on career websites, posted on the county website, worked with CareerLink and had a presence at schools and job fairs.
"It's terrible," said Kovach. "We've always had a little bit of a recruitment problem, but it really hit us during the pandemic. At this point, I'm not sure where to reach out."
The problem, he said, is not unique to the county jail. Other correctional facilities are having the same issues.
"We get ghosted quite regularly," said Kovach. "I schedule interviews and they don't show up. We get applications electronically. When we leave messages, we don't get callbacks. We spin our wheels a lot."
In years past, Kovach said he would wait until he has a batch of applicants and schedule interviews on the same day. Now, however, he said interviews are set up as fast as possible so they don't find a job elsewhere.
"We're changing our schedules for them," he said. "It's something we discuss daily here."
Kovach said it's hard to pinpoint the reason.
"Early on, when COVID hit and there was a lot of talk about it spreading viciously through facilities like ours, I think people were erring on the side of caution and they were staying away from us," said Kovach. "The trickle-down effect from the pandemic have schools close and unemployment benefits and fear combined to put us where we are today, not just with corrections but with business and industry."
Jeff Lowry, director of Recruitment at Geisinger, said Geisinger has many recruitment efforts underway.
"As a health system, we employ a wide range of both clinical and non-clinical workers, so worker shortage varies depending on the recruitment effort, but they do exist," said Lowry. "The issue did exist before the pandemic, but not to this degree. Geisinger is a growing health care organization and recruitment is an important part of that. We compete with businesses both inside and outside of healthcare at the national and local levels. The communities we serve also have unemployment rates, which has impacted the number of available workers."
Lowry said they have been creative with offering sign-on bonus programs for the difficult to fill or high-priority positions.
"We also offer our own employees bonuses if a candidate that they have referred is hired by Geisinger," said Lowry. "In addition, we continue to offer excellent employee benefits that begin day one of employment."
The Associated Press contributed to this report.