The market for million-dollar homes in the Valley isn't robust, but the mortgages are.
There are six residential properties with seven-figure asking prices listed in Montour, Snyder and Union counties on the popular real estate search site realtor.com. The asking prices range from $1,199,000 to $2,295,000.
"Many times it's the land making it a million-dollar property. Still, when you have 10,000 square feet of home, that's worth quite a bit of money," said Richard Coup, broker-owner of The Coup Agency, Milton, and Multiple Listing Service president of the Central Susquehanna Valley Board of Realtors.
Two of those six properties have considerable acreage attached — one at 100-plus acres and the other exceeding 200 acres — but both are marketed with the home as a selling point. As for the other four, one sits on 29 acres and the rest have single-digit acreage attached.
The combined monthly mortgages on the six listings average $7,899, or $94,796 annually — not far from doubling the median income in each of the three respective counties. That's after asking prices on two of the listings fell by a total of $1,500,000.
All six were brought to market in 2019, from 1 to 10 months ago.
The cache of million-dollar listings nearly doubles with the inclusion of farms but in those cases, it's the agricultural prospects, not casual living, that's centric to the marketing.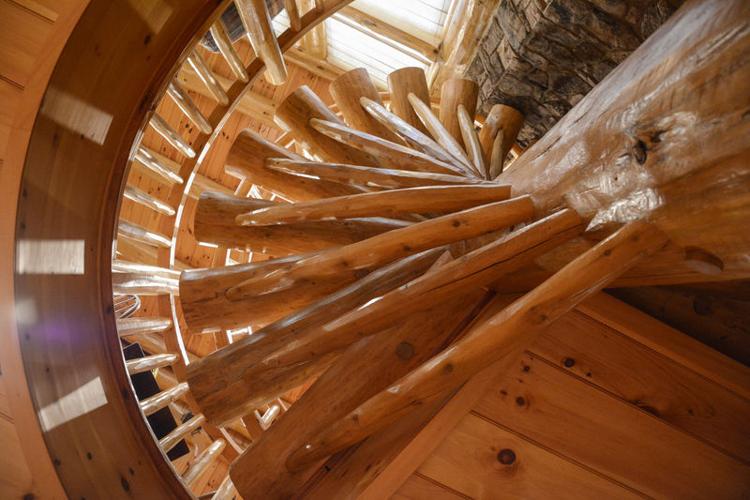 Difficult and challenging
Brokers Sabra Karr of Villager Realty and Jake Yoder of Beiler-Campbell Realtors & Auctioneers say finding buyers for such listings is difficult and financing large sums can be challenging.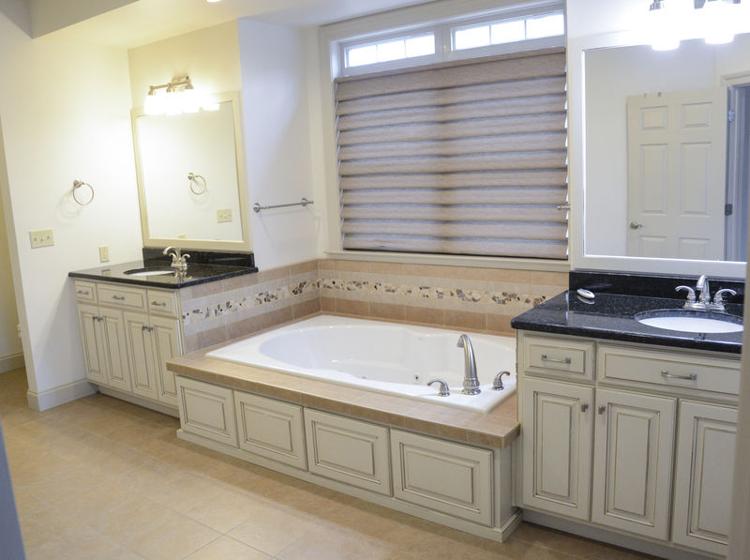 Once a buyer is found and the seller accepts their offer, appraising these seven-digit homes is a whole different challenge. Richard Drzewiecki, president and general certified appraiser of Appraisal & Marketing Associates, Sunbury, said appraisers in the Valley can find themselves traveling an hour or more in all directions to find comparable properties — Eagles Mere, Lancaster and Stroudsburg, to name a few locales.
"Developing an opinion of value for this type of property is difficult because of the limited market data," Drzewiecki said. "Real estate appraisers look at comparable expensive homes in regional markets and then compare the markets to try to establish a reasonable price point for a local expensive residential property. For example, there may be comparable sales that took place in State College or Wilkes-Barre that are similar physically that require adjustment for location."
According to Drzewiecki, just four residential homes sold for $1,000,000 or more in the past five years across the five counties that make up the Central Susquehanna Valley Board of Realtors: Columbia, Montour, Northumberland, Snyder and Union.
"Probably the number one challenge is simply the price range. It's not every day you have buyers coming in spending $2 or $3 million on a property," Yoder said.
'Think outside the box'
Sabra Karr opens the front door to a home for sale in The Countryside development outside Lewisburg and it's evident from the outset that there's much to admire inside.
Located along Glencoe Road, the home's list price is $1,249,000. It's co-listed by Karr, who works in Lewisburg, and Kristen Karr in Villager's Danville office.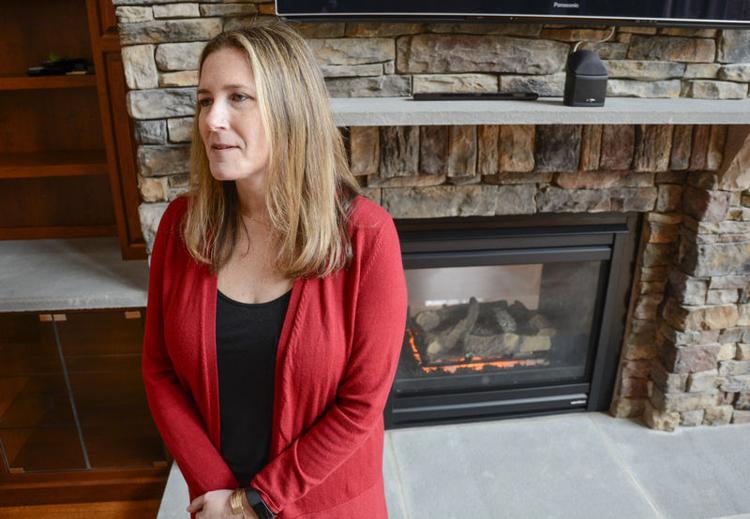 Constructed in 2011, it measures at 6,650 square feet. All three levels are finished. It features five bedrooms, six baths, walk-in closets seemingly everywhere, media room, entertainer's kitchen with granite and tile, master suite, four-zone geothermal heat, tray ceilings and refinished hardwood flooring throughout most of the living space.
It's easy to get around, too — an in-house pneumatic elevator totes people and things to all three levels.
The home sits on 1.29 acres with a private yard, extensive professional landscaping, deck, patio, hot tub, fire pit and a pond with a water feature that can be reconverted into its original purpose — a swimming pool.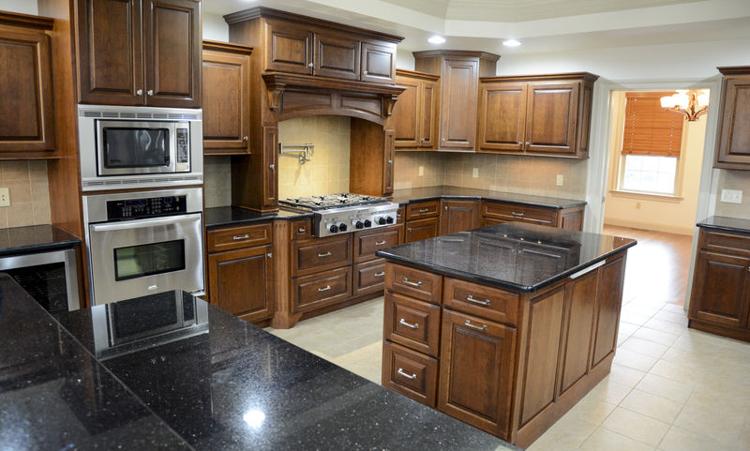 Follow a lighted footpath beyond the manicured yard into the edge of the woods behind the home and find a stone hut for rest or play. Karr calls it the "Hagrid Hut" after the affable half-giant wizard featured in the "Harry Potter" stories.
This isn't Karr's only million dollar listing, but they hardly make up the bulk of her inventory.
"I had a closing on an $80,000 lot last week, so, no," Karr said when asked if she dealt mostly in high-end properties.
Homes for administrators
Demand for such homes exists, Karr said, for top administrators at employers like Geisinger and Evangelical hospitals, Bucknell University, Weis Markets and other large corporations. Business at these places directly impacts the high-end real estate market, she said. If there's a shakeup in leadership, an acquisition or closure, there could be turnover in expensive housing.
"We're in a market right now where the higher-end home sales are much slower than they have traditionally been," Karr said. "A lot of what happens in our high-end market depends on what's going on with those area employers. That has a big impact on people coming and going and who's purchasing at that price range."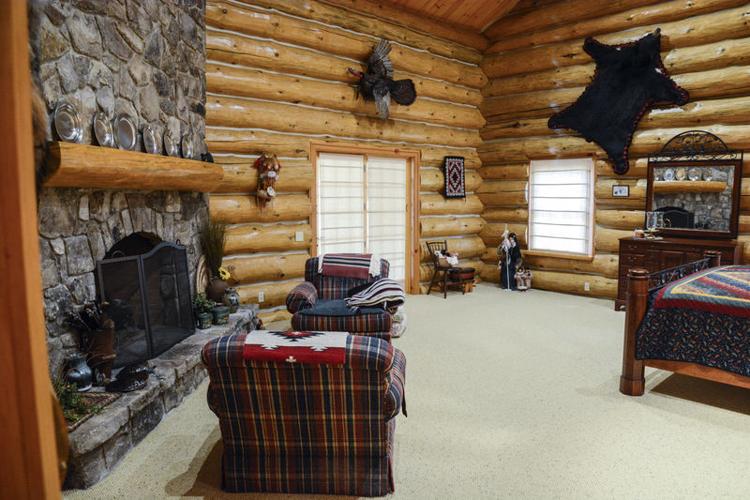 "The typical buyer for this house will be someone coming in from out of the area," Karr said. "Often the retail homes are going to the out-of-area buyers coming in for a job."
An expensive home can mean an expensive listing for brokerages. 
Richard Coup of The Coup Agency said it can take a greater investment to market high-end properties.
Brokers lean on professional photography and videography to showcase million-dollar listings online. They turn to specific print mediums, too, like Wall Street Journal or specialty publications.
"You don't want to be using your own pictures," Coup said.
"Sometimes you need to think outside the box a little bit. When I list a horse farm I advertise in the Lancaster Farmer," Karr said.
Publication made
for single listing
Jake Yoder had a specialty publication hand made specific to market a single listing when he opened the doors to a custom home built along Route 235 north of Troxelville on the edge of the Bald Eagle State Forest.
Akin to a trade magazine, each of the 35 pages gave specifics about the cabin-inspired property listed at $2,295,000 — floor plans, property maps, listed details and page after page of color photos featuring every one of the home's 6,200 square feet. It also captured the exterior beauty of the 207 acres of private forest land the home is built on.
"A lot of times I make one that's a lot simpler, maybe just a two-sided brochure. But this property, in particular, there were so many details here that I felt we needed to go more in-depth," Yoder said.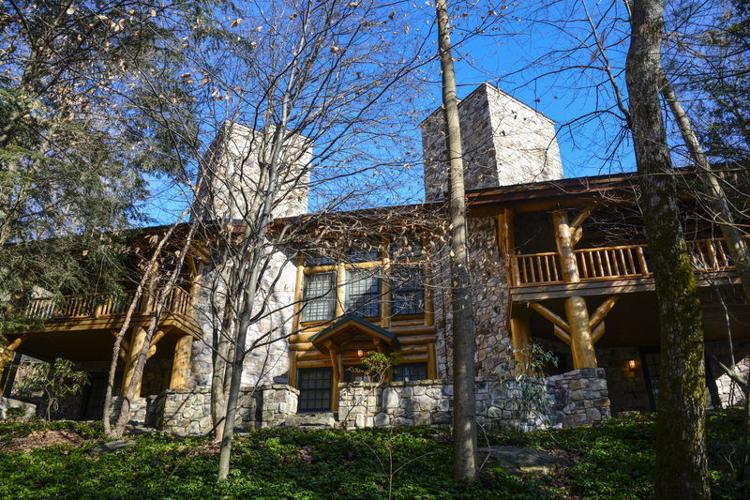 Built over a two-year period from 1997 to 1999, the home was made with 160 tons of red pine logs from the Michigan peninsula plus 360 tons of mountain stone, some of which were also used for an adjacent barn. All of the stone was collected within 10 miles of the property.
There are nine fireplaces, six of which are inside. All but one are propane, the main heating source. It has central air and central vac. There are four bedrooms, three of which are masters with master baths. There are five bathrooms in total.
The main floor has a 23-foot cathedral ceiling. The flooring is yellow pine. There's a spiral staircase from the basement to the second floor that took 750 shop-hours to build. All door hardware is original hand-forged antiques. Doors and trim are custom made.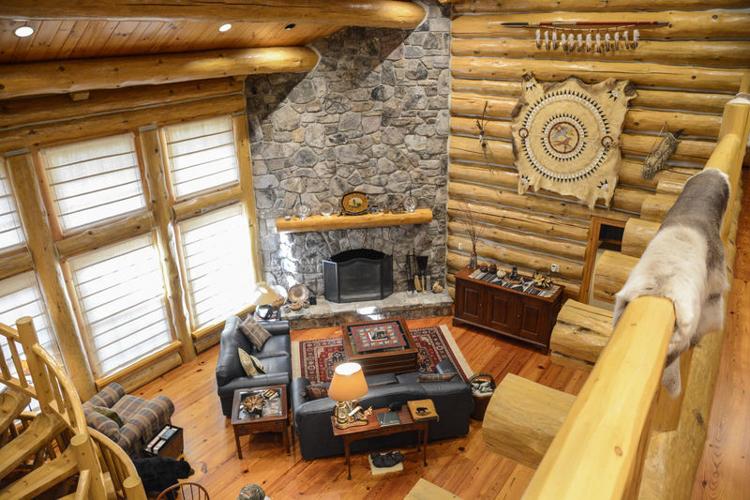 The home sits along an idyllic stream, an unnamed tributary to the North Branch of Middle Creek, according to a DEP website. The outdoor fireplaces and patio are positioned stream-side, with entryways from all corners of the home's rear.
There's a barn with a three-bay garage and rec room on the second floor along with a small hunting cabin. The land itself features ATV trails throughout.
No sale sign needed
Target marketing on Facebook is used to identify buyers for properties like this, Yoder said. He said he seeks potential buyers from metropolitan areas in the state and beyond: State College, Harrisburg, New York City, Baltimore, Washington, D.C. He utilizes his firm's websites and, like Karr, turns to specialty print publications, including in the Lancaster area.
"You want buyers who love hunting, recreation," Yoder said. "You want somebody that can utilize this many square feet, who wants a cabin, but it could easily be a full-time residence, too."
Yoder works in the Farm & Land Division of Beiler-Campbell, often with co-worker Matt Bergey. Yoder is also a champion auctioneer in West Virginia and Pennsylvania.
A property like this likely will do better with a traditional listing. However, Yoder said his firm sold three properties in Snyder County since late September that sold for $1 million-plus via auction. One was a farm, one centered on farmland and one was similar to the cabin-home described above. 
One thing missing from this listing is a For Sale sign along the road. He said it's hardly likely a potential buyer would simply be driving by and stop to consider the purchase of a $2.2 million property.
"Our online presence is enormous. We're in the year 2020 now. A lot of people are on iPhones, computers, that's how they're buying properties. They're seeing it in a matter of seconds," Yoder said.