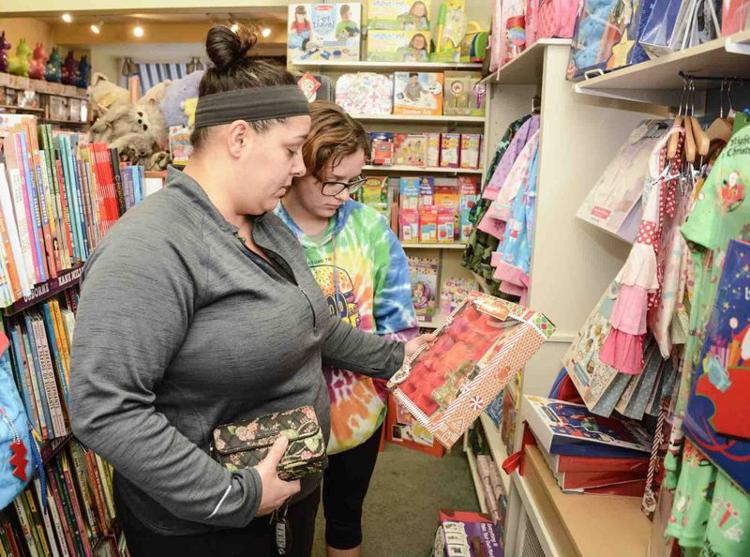 Even with six fewer days to shop between Thanksgiving and Christmas, business owners and experts are still expecting the fourth quarter to be good for retailers who depend on these shopping weeks in November and December.
Black Friday sales in recent years have extended into Thanksgiving, and more and more retailers advertise their Black Friday deals starting in the first week of November.
"I don't think it will hurt at all," said Jason Bailets, owner of Sport Zone Toys and comics in Sunbury. "I feel like the shopping season has already started earlier than normal. There was a big surge this week. I don't think it will affect us at all. In fact, sales are up more now than last year already."
Bailets said he won't open early because most shoppers go to the bigger stores early in the morning or overnight and are too tired to come to smaller stores like his. He will open at 10 a.m. and have Black Friday deals.
"Absolutely, this is the biggest time of the year for me," said Bailets.
Tabitha Geise, a second-generation owner of Purple Platypus in Lewisburg, said she is a bit worried about the season, but still expects this to be her most profitable quarter this year.
"It feels like a slower start to the season. With that narrow window, it makes me feel like it will be a little hectic. But we're ready," she said.
Spending could reach $730.7 billion
The National Retail Federation expects holiday retail sales in November and December — excluding automobile dealers, gasoline stations and restaurants — to increase between 3.8 percent and 4.2 percent over 2018. Total spending is expected to reach between $727.9 billion and $730.7 billion. Consumers say they will spend an average of $1,047.83 this holiday season, up 4 percent from the $1,007.24 they said they would spend last year.
The NRF survey shows that about 23% of the shoppers plan to buy specifically from the small or local business.
Geise said the Black Friday and the fourth quarter is when they do the majority of the business at Purple Platypus. They are open at 7 a.m. Friday and will offer deals for shoppers.
Richard Kuhn, of McClure, opened up Ric-Dar Concessions at the Susquehanna Valley Mall this week. He spent the last three Black Fridays at the Columbia Mall in Bloomsburg.
"Black Friday to Christmas was once the biggest sale, but now it's all November and December," said Kuhn. "Black Friday starts at the beginning of November now. They're trying to get in as much revenue and business, and to get the jump on everyone."
Kuhn, who sells general merchandise, said he will open early for Black Friday, but he said his prices won't be discounted since they're already affordable.
The Susquehanna Valley Mall has struggled to keep businesses in the last few years but is now seeing a slight resurgence with the U.S. Bank National Association in August purchasing the mall for $5.25 million at a Snyder County Sheriff Sale. SPINOSO Real Estate Group is now running the operation.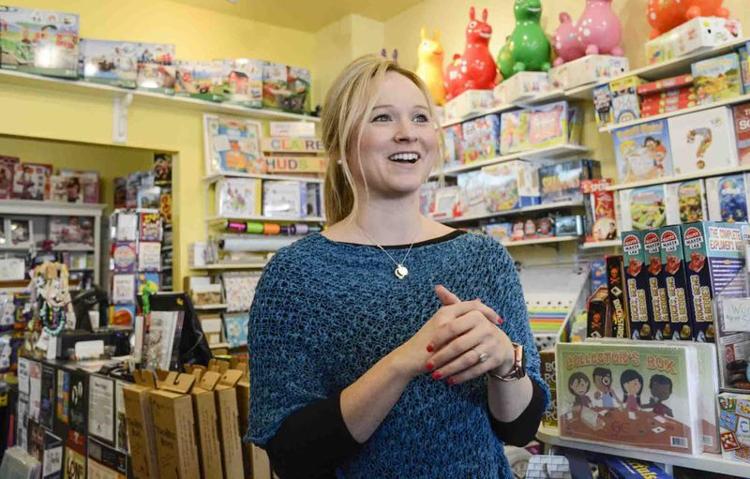 This year, mall marketing manager Sharon Leonard, said the mall will be closed on Thanksgiving and open at 6 a.m. Friday. Boscov's, the lone department store at the mall, will be open from 6 a.m. to 1 p.m. today and then reopen at 6 a.m. Black Friday.
Leonard said in her 35 years working at the mall that it seems like retailers keep moving sales back.
"It's even as far back as Halloween, and they're calling them Black Friday specials," she said.
At 6 a.m., while shoppers wait in line or arrive at the mall, they will have the opportunity to win gift cards, merchandise and other prizes.
A nationwide marketing tool
Derrick Backer, the executive director of Sunbury Revitalization Inc., said Black Friday has served a large role in defining the holidays.
"It is a nationwide marketing tool that invigorates the shopping spirit," said Backer. "It marks the beginning of the Christmas season for a lot of people so in that regard I do not believe holiday shopping has changed. Traditions are very important to families and Black Friday is one of those traditions. Black Friday may mean shopping for their Christmas tree, buying their holiday lights, or getting the best deals. Either way, consider patronizing Sunbury's businesses and restaurants."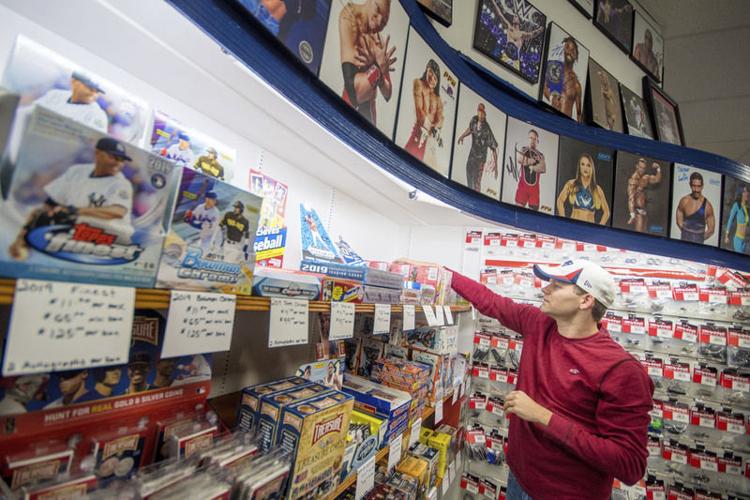 Backer is not anticipating a negative effect on the shortened shopping season as people still need to purchase the same amount of gifts.
"It will make the spike in business sales greater with the shortened amount of time and yet, the same amount of shopping to be done," he said.
Expert: Don't take the shopping season lightly
Jimmy Chen, an assistant professor of management at Bucknell University, said retailers, regardless of their sizes, cannot afford to take the holiday/shopping season lightly, for it might be the last chance for the retailers to turn their year-end bottom lines from red (negative) to black (positive).
"This year we have six fewer shopping days between Black Friday and Christmas," he said. "So it is crucial for retailers to promote as early as possible, but I don't think this year's shortened shopping season would have much negative effect."
He said retailers have early promotion strategies, making the holiday season lasting beyond Thanksgiving and Christmas since 2009. A quarter of purchases are made during the first week of November, he said.
Also, he noted, the news media's coverage of tariffs could make shoppers likely to purchase before expected price increases in December. Some shoppers also intentionally postpone their shopping until they can research for the best deals.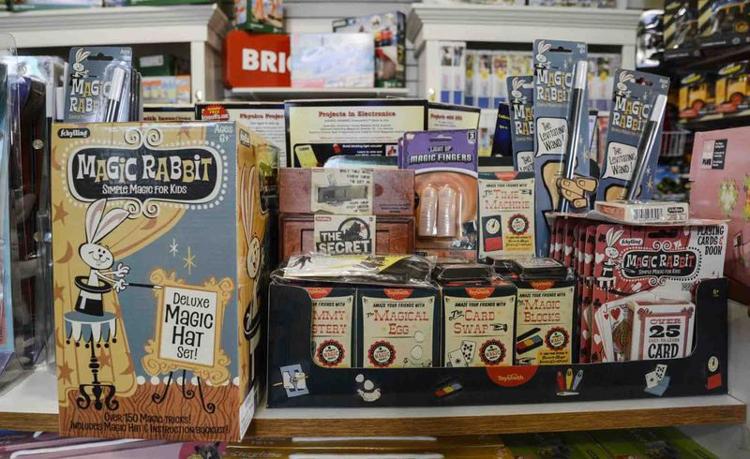 "Nonetheless, retailers may counter for any negative effect due to the shortened shopping days by facilitating the shopping processes for the customers as much as possible," said Chen. "Specifically, retailers should provide multiple channels for placing the orders (Easy-to-use website or mobile site, well-staffed offline stores), diverse ways of fulfilling the orders (buy online and pick up countermeasures, curbside pickup, home-delivery), and easy ways to return the products (in-store, mail, or carrier pickup)."