Costs keeping some from benefits of medical marijuana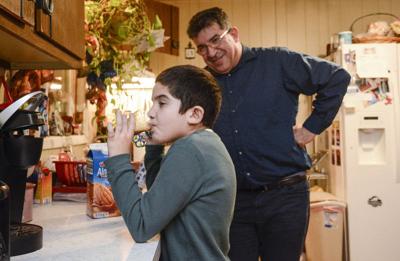 Maria and Massi Belkadi spend up to $110 a month for their son's medical marijuana.
The Mount Carmel couple might have to increase the strain they use, which could double that cost, plus pay the $200 for the doctor's visit and $50 to renew Maria's marijuana caregiver card.
"You have to recertify every year, and insurance covers nothing," Maria Belkadi said.
Because she obtains the drug as caretaker for her son, Marksen, she had to undergo a background check and get fingerprinted, then wait for more than a month for the background check to go through. It's $50 a year for the card.
Other families pay more to ease the symptoms of numerous afflictions. They find that while medical marijuana, in oil and other forms, helps them, and the medical marijuana cards are relatively easy to obtain for those with legitimate cases, the cost and distance to travel for the medication has made them hesitate to even apply for a card.
The Belkadis drives to Enola, near Harrisburg, monthly to get the dosage their son needs, which eases the symptoms of his autism.
Cristy Harding, 52, of Hughesville, formerly of Turbotville, an emergency department nurse and advocate who lobbied legislators to legalize medical marijuana, said her son, Jason, 18, who suffers from a seizure disorder, tried several varieties of medical marijuana. They weren't as effective as she had hoped they would be. Increasing the dosage would have increased her monthly bill to around $300.
Advocates expect the prices to come down some once more sources are available.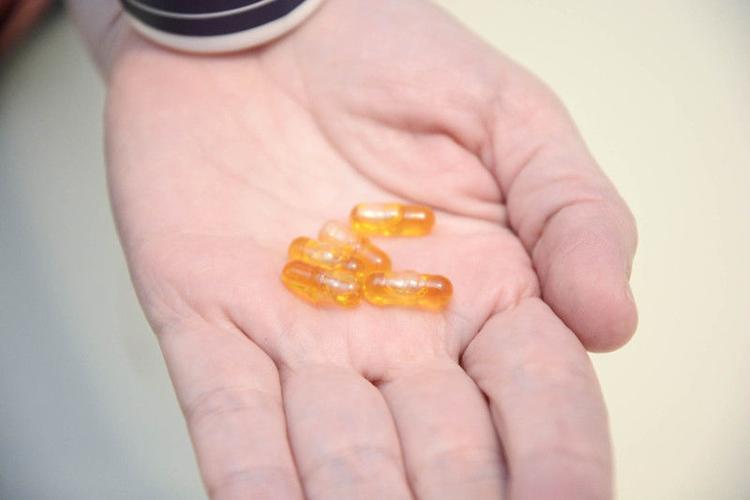 "There are currently 44 dispensaries that are operational, and 43 that are open and dispensing product," said state Department of Health spokesman Nate Wardle. "Once Phase I permittees are all operational, there will be 52 dispensaries, and then another 27 in Phase II."
No dispensaries are open in the Valley counties. The closest are in Williamsport and Enola. For now.
More medical pot on way
In December, the state issued two state medical marijuana dispensary permits to companies that will operate in Shamokin. Harvest of North Central PA LLC will open a dispensary at 520 N. Shamokin St. and PharmaCann Penn LLC will be located at 235 W. Spruce St. The sites will open this year, becoming the first dispensaries in the Valley and among the 23 dispensary permits the state issued last month.
Currently, Green Thumb Industries (GTI), among the first 12 marijuana growers to begin operating in the state, is the only grower operating in the Valley. Two more companies received the green light from the state in July to grow and process medical cannabis in the area. Parea BioSciences will locate its plant in Coal Township and expects to hire 135 people over the next two years. INSA LLC will operate out of a nearly 39,000-square-foot plant at the Sunbury Generation site in Shamokin Dam and employ up to 60. GTI expects its work force to grow to 100.
Belkadi, 40, hopes more dispensaries will mean lower prices because the drug is helpful to her now 10-year-old autistic son.
"Before we were having so many nights when he's awake," she recalled. "Now it's just one, sometimes two nights a week."
Her son, Marksen, has severe autism and is nonverbal. There have been days when he screamed constantly and was prone to violent outbursts. He has struck and bitten his parents and has even punched himself.
The plant's medicine has helped calm him and helped him become more verbal, Belkadi said. It has helped him more than any other medications, which he also is still on. She gives him the medical marijuana twice a day, currently — in a tablet form in the morning and oil form before bedtime. She must put the oil dose in baby food because he doesn't like the flavored kind.
"When he got the oil that tasted like marijuana, he had no problem with it," Belkadi said.
Belkadi added, though, "There is not anything that helps us cover the cost. It's a real strain financially for anybody that is doing it."
The Belkadis pay $70 per month for the tablets and an additional $40 every couple of months for the oil he gets at night, which lasts longer.
She said if they had not opted to seek a prescription for medical marijuana, "My husband and I would have been dead just out of total exhaustion. We're still paying the price for all the years of lack of sleep. It's as much of a must as having electricity in your house. You just have to cut corners."
She said the additional expense is more of a burden for poor families raising special needs children who also have the expense of medical equipment.
"There's no way they could afford it," Belkadi said.
Insurance won't pay
Wardle said insurance does not pay for medical marijuana, so all costs are out-of-pocket. Insurance companies won't cover it because of the discrepancy between state and federal law.
"Geisinger Health Plan (GHP) does not currently have any policies in place regarding medical marijuana coverage," GHP said in a statement. "The laws are evolving and there is still variation between the state and federal regulations regarding marijuana and the distinction of medical marijuana such as cannabidiol oils, tinctures and creams, and cannabis-derived pharmaceuticals. GHP will review and develop its policies once the rules and regulations become clear under state and federal law."
Wardle said, though, more variety means more competitive pricing.
"Because the commonwealth has a market-based system, people can go anywhere to get product," Wardle said. "Therefore, dispensaries have the ability to ensure their prices are competitive and reasonable for patients in need of medication for one of 21 serious medical conditions. With that said, the average cost varies depending on what product you are getting."
The federal government still lists marijuana as an illegal Schedule I drug, making insurance coverage and investment complicated, state Sen. Mike Folmer said at a November workshop for journalists in Harrisburg. Folmer's medical marijuana legislation was signed into law in 2016.
"Being a Schedule I drug, it makes it hard for banks to be involved, insurance companies to be involved," Folmer said.
"People are scared," James Reichenbach, Lancaster City Council president, said at the Pennsylvania NewsMedia Association workshop. "There is a clear lack of movement on the federal level."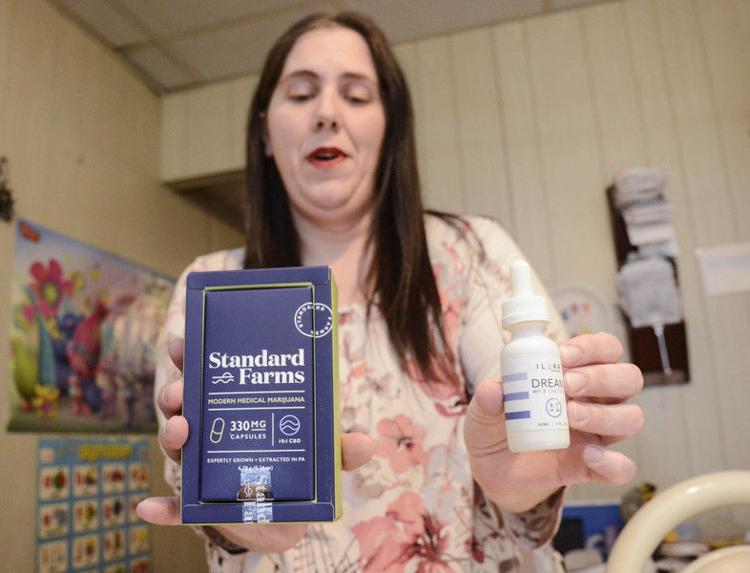 Before she had a marijuana card last year, Belkadi and her husband traveled to a dispensary in Washington, D.C., to get the medicine in oil form. She said they had tried seven or eight strains from different states, some that made him worse and some terrific.
Parents of children eligible for medical marijuana were temporarily allowed to travel to other states to get the drug, if other states allow them access.
Now the Belkadis go to Organic Remedies in Enola.
"At the current moment, it's more money because we're on a new strain," Belkadi said. "It's his 11th strain. We may have to increase. He's doing well, but not as well as I want him to."
She said the dispensary has a pharmacist that helps figure out patients' needs and what strain works better.
"If the government would legalize it completely for recreation, it would make a big difference in cost," Belkadi said. "It's safer than alcohol. People don't die from it. The benefits outweigh any risks."