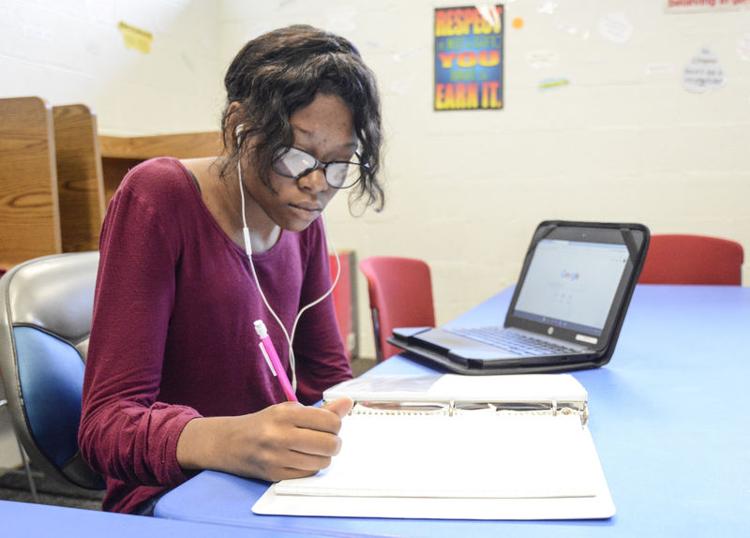 All Valley school districts have their own cyber school programs, but the districts still spend millions of dollars on outside cyber charter schools to educate their students.
In the most recent school year for which statewide data is available — 2017-2018 — Valley school districts sent more than $7 million to cyber schools to educate all students, including children with special needs. Statewide, the number is $519 million, according to the Pennsylvania Department of Education.
Valley superintendents say they would love to expand their own cyber schools rather than continue to pay more each year to private cyber schools. Patricia Leighow, chief executive officer of Susq-Cyber Charter School, said, though, school districts are spreading misinformation. Valley districts are shorting cyber schools on the cost-per-student payment, she said.
In a letter to taxpayers last school year, the superintendents of school districts in the Central Susquehanna Intermediate Unit — which covers 17 public school districts and three technical schools — supported two bills in the state legislature, House Bill 526 and Senate Bill 34 — that they say would save millions of dollars for school districts that pay tuition payments for their students to attend cyber charter schools. The bills would require parents to pay for their child's education in an outside cyber charter school if the school district where they live offers a full-time cyber school.
"Right now, Pennsylvania law allows cyber charter schools to charge tuition rates not based on what it costs them to educate their students, but on the per student expenditure of the school district from which the students come. In our local area, cyber school tuition for regular education students for the same product costs local districts between $8,950 and $12,512 per student and between $17,495 and $24,821 for special education students," the letter stated.

"Outside cyber costs have grown by more than 500 percent over the past 15 years," Shikellamy superintendent Jason Bendle said.
During the 2017-18 school year, 583 students from Valley schools attended a cyber school outside of their district, according to the state education department. Shamokin had the most at 123, Danville had the fewest with 18. The average among the 11 schools in the four Valley counties was 53.
That school year, Valley schools spent $5,543,666 dollars to send students to outside cyber schools and another $1,758,152 for students with special needs to attend cyber schools. In 2008-09, Valley districts spent less than half — $3,259,659 total — on cyber schools.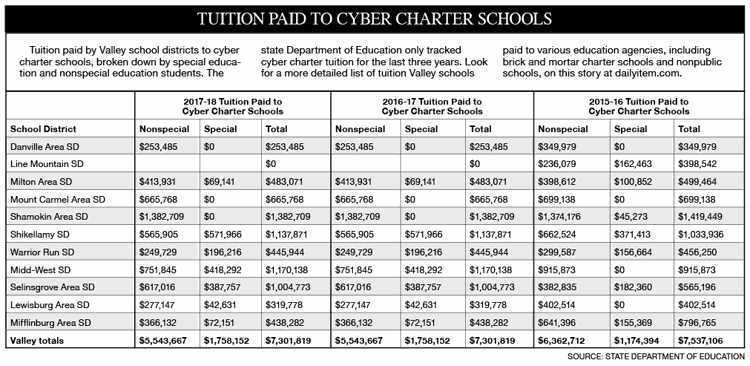 Enrollment for in-district cyber programs in the Valley averaged around 67 students, with as many as 86 in the Midd-West Cyber Academy to as few as four in Line Mountain's program, according to school officials.
Those numbers include full-time cyber students and blended students, who attend full-time school in the district but take additional classes online.
The Shikellamy School District could pay $113,000 to educate about 100 of its students in its Virtual Academy cyber school this year. That's not even one-tenth of what it shells out to educate the approximately 80 students who live in the district but are educated through an outside cyber school.
Bendle is working to change that by expanding the district's cyber school and drawing some of those outside charter school students back to the Virtual Academy. Shikellamy's cyber school currently enrolls sixth- through 12th-grade students. Bendle wants to open it up to students in kindergarten through fifth grades.
Spreading misinformation
Leighow, of Bloomsburg-based Susq-Cyber Charter School, said charter schools like hers present an affordable option. The long-standing argument that cyber schools are taking money from public schools doesn't hold water, she said.

"They all say they're sending the money to us, but that money is the students'," said Patricia Leighow, chief executive officer of the Bloomsburg-based Susq-Cyber Charter School. "That follows the student wherever they should go."
Leighow said school districts send cyber charter schools 71 percent of what it would cost to educate a student had that student stayed at his or her own school. She said the districts can deduct some costs, such as transportation and cafeteria money.
"We are supposed to educate to the same standards as brick and mortar schools but with only a fraction of the money," she said.
"If you look at what they're spending on the PSERs retirement system, districts are saying it's more important to have a nice retirement plan than to educate cyber students," Leighow said.
She said school choice is the law in Pennsylvania, so parents should not have to pay to send their child to a different school.
"It's a shame it comes down to dollars and cents in making decisions about the best interests of the students," Leighow said.
Sixty-nine students currently are enrolled at Susq-Cyber Charter School, which draws students from across the state.
Leighow added that school districts don't really have cyber schools.
"They have a cyber program," she said. "There is a vast difference. They sign in to classes where there are not live teachers. All of our teachers are Pennsylvania certified teachers."
Special education 'myth'
She said another myth perpetrated by school districts is that cyber charter schools over-identify special education students to get more of the district's money. Leighow said 33 percent of the students at the cyber charter school are special education students.
"School districts have a cap on special-ed students," she said, adding students are falling behind on reading because of the cap.
"They're saying we're over-identifying to get more money," Leighow said. "No, we're trying to provide an education.
"A school psychologist would not put their credentials on the line."
Money spent on special needs students by local districts to attend cyber schools has fluctuated over the past five years: 2017-18, $1.76 million; 2016-17, $1.70 million; 2015-16, $1.17 million; 2014-15, $1.48 million; 2013-14, $1.39 million.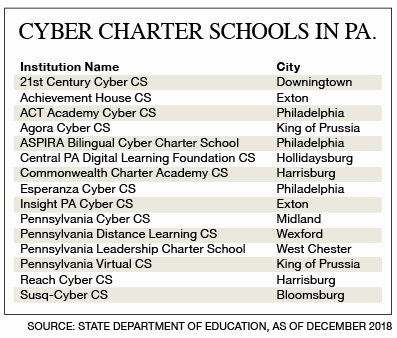 Leighow, a former assistant principal, principal and business manager in a couple brick-and-mortar districts, said she believed the myths about cyber charter schools then.
"When I found out the truth, I was angry," said Leighow, who had worked in the Berwick and Benton districts.
Of the school districts within the Central Susquehanna Intermediate Unit, just 0.2 percent of students attend cyber charter schools, Leighow said, citing a report from Charter Choices Inc., an independent educational consulting firm that offers administrative support to cyber charter and traditional schools.
Susq-Cyber Charter School provides students with either a laptop or desk computer and with internet service.
Parent Carmen Foust, 42, of the Muncy area, enrolled her two daughters in Susq-Cyber Charter School when they lived in the Shikellamy School District.
"We were having some problems with the school district we were living in at the time," she said, identifying it as Shikellamy.
She said the problems were a combination of bullying and other issues with the district, which she didn't specify.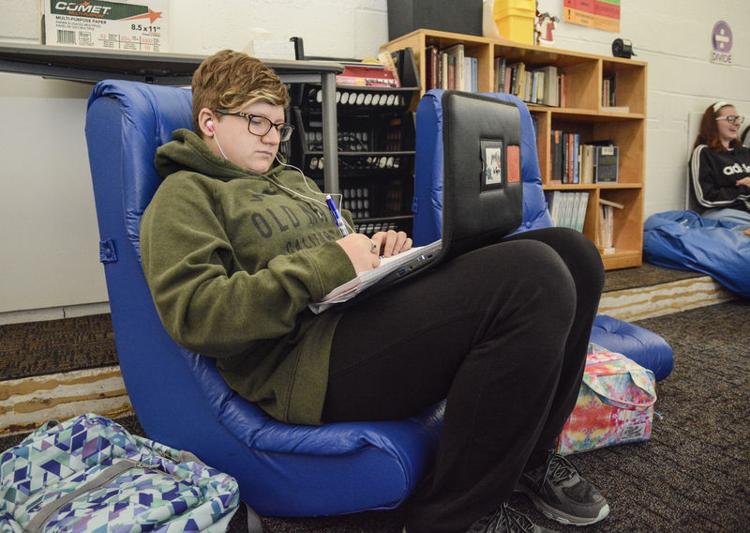 Foust is happier with the cyber school teachers.
"The teachers are wonderful," she said. "They are always there to help. That's something you will never have at a public school."
She said when the cyber students go on a field trip to a zoo or New York, for example, the school can obtain a grant to help those who don't have enough money to go.
"Your child doesn't feel excluded," Foust said. "If they need a coat, the teacher will be there to help. It's like a community."
Her older daughter, Angel, 20, graduated two years ago from the cyber school and last year from McCann School. She is studying for her certification as a medical lab technician. Her younger daughter, Starr, 16, is a junior in the cyber school.
"She's leaning toward something in the veterinarian field," Carmen Foust said. "She likes to bake. She's considering opening a veterinary clinic that will be half dog (clinic) and half animal cupcakery."
Carmen Foust opposes the legislation that would put the onus for tuition on cyber charter school parents.
"I think it's full of baloney," she said. "That's putting it politely. I think they should do a little more for the cyber schools.
"The only downfall with cyber schools is they only offer high school. I'd like to see them offer middle school and elementary."