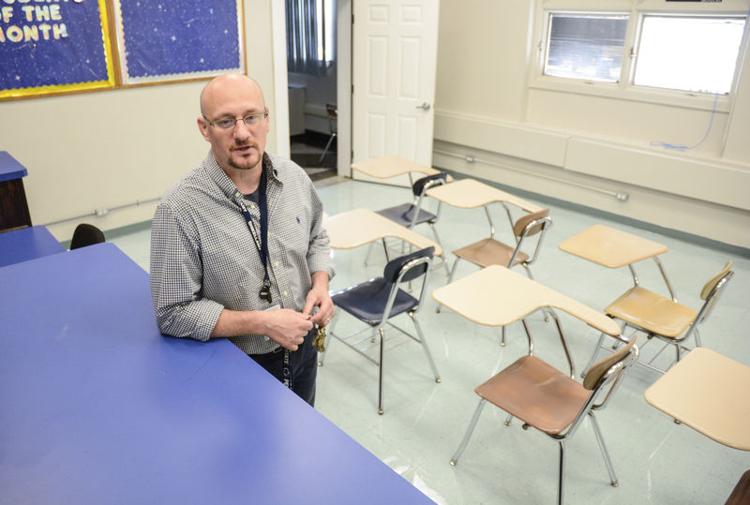 Valley school districts spend hundreds of thousands of dollars operating their own in-house cyber programs, in addition to funding students' attendance at outside cyber academies.
Pennsylvania has 16 cyber charter schools that enroll more than 37,000 students, while last school year, about 400 of the state's 501 public school districts had in-house cyber education programs, according to data provided by the state Department of Education.
Valley school districts offer a variety of cyber schooling options for their students.
The $1.2 million Shikellamy spends on students who attend outside cyber charter schools is based on tuition costs of about $10,877 for regular education students and $27,711 for special education students, Superintendent Jason Bendle said.
"These costs are set on tuition costs set by the state," he said. "This is based on school choice, which our state government supports."
Bendle said Shikellamy right now only provides 6th- through 12th-grade virtual academy. If the district decides to go with a full cyber school and add kindergarten through fifth grades, the district will not only save but be able to add teaching jobs.
Lewisburg Area School District spent $322,823 on cyber school expenses in the 2018-2019 school year, Superintendent Steven Skalka said.

"In 2018-19, we had approximately 70 students attend our LASD eSchool," Skalka said. "The majority of these students attend on a part-time basis, choosing to take classes that don't fit in their schedule, are not offered at the middle or high school, or to accelerate their learning. Twenty-five students, representing only 13 families, attend outside cyber schools. So more often than not, attendance is a family decision rather than an individual student learning decision."
Skalka said costs increased slightly from 2017-2018, when they totaled about $319,778, to 2018-2019, when the expense totaled $322,823. The 2018-2019 cost per student is about $11,956, he said.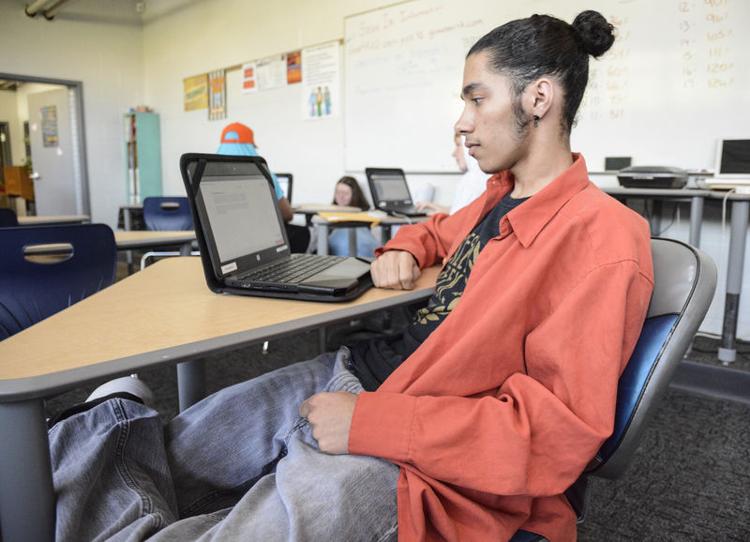 In the Danville district, an average of 63 students attend the e-Learning Academy, the district's online learning program, and an average of 24 students attend cyber school out of district, district Business Manager Bobbi Ely reported.
The cost for out-of-district cyber tuition for the 2018-2019 school year was $12,648 per non-special education student and $23,210 for special education student. In 2017-2018, it was $11,496.37 for a non-special education student and $20,827.08 for a special education student.
"Our e-Learning Academy expenses include salary and benefits for staff and teachers; purchased professional and technical services (courses); other purchased services; supplies, equipment and dues and fees," Ely wrote in an emailed response.
The Line Mountain School District pays $11,700 in cyber school tuition per student, more than three times the cost per student of the district's in-house program, and $23,773 per special education cyber student, according to district Superintendent Dave Campbell.
Line Mountain paid $741,675 for the tuition of 51 students who attended outside cyber schools in 2018-2019, but the cost to educate four students in the district totaled just $29,502, an average of $7,376 per student, according to district figures.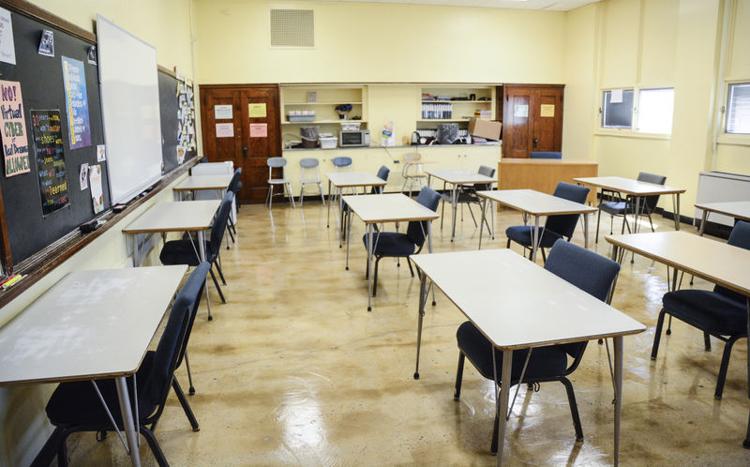 A different program
Midd-West School District Superintendent Rick Musselman said the district's Midd-West Cyber Academy (MWCA) is available to students in grades six through 12.
"Our program is different than many of the other school districts who have cyber school programs in that we use our teachers to educate our students," Musselman said. "We don't contract with outside agencies or other districts. Our desire is to meet the educational needs of all students residing in our area regardless of the method of education chosen."
The district has 86 students in MWCA. Not all are full-time, the superintendent noted.
"Some are blended, in that they take some traditional classes and some cyber classes," he said. "Some students use this service to recover missing credits or to help them prepare for tech school. There are many reasons students use our cyber options besides the full-time cyber classes."
The district uses Plato software, which cost $65,764 last year. That includes other programs used in the classrooms daily.
"We estimate paying around $500/student for an entire year," Musselman wrote in an email.
He said each cyber school student in grades six through 12 has a laptop, regardless if in regular school or in cyber school. The district pays about $300 per laptop and they are typically in service for five years, Musselman said.
The district reimburses parents or guardians for internet service at the end of each semester as long as full-time MWCA students are showing progress. Progress is measured by participation and academic progress.
"Since there are many options for our students it is difficult to calculate the cost per student," Musselman said. "We would need to look at each student's individual program. By economy of scale, the more students enrolled in MWCA, the cost per student decreases. We spent less than $1,000 per student last year, which is significantly less than we pay for outside cyber school students."
In 2018-19, 68 students living in the Midd-West School District enrolled in an outside cyber school, for which the district paid the tuition totaling $198,645, or $2,921 per student, almost three times what the academy costs were.
Students maintain status
Mifflinburg Area School District also has provided its own version of cyber school for several years.
"Students in our e-Learning program are able to maintain their status as enrolled Mifflinburg students, while receiving a cyber learning alternative that is superior to most of those offered by larger companies," Superintendent Daniel Lichtel said. "However, as a district, we still spent about $480,000 for tuition to outside cyber-charter schools last year. This cost represents a significant decline from several years ago, and has now appeared to level off. We are averaging about 50 students per year who choose to attend a cyber charter school, and another 50 to 60 who register for our own e-Learning program."
The district paid $10,616 per student to outside cyber charter schools last school year, unless the student had been identified as having a disability — then the cost was $19,072 per year for each student, Lichtel said.
The Milton Area School District budgets $2,620 per student for students in the district's cyber program, according to Brian Ulmer, the district's director of secondary education.
"In the 2018-2019 school year, the district spent $185,000 for cyber education," Ulmer said. "Milton operates its own cyber program, which 63 students attended last year. Twenty-nine students were enrolled in other cyber programs. Costs for outside students have increased based on our average per pupil expenditures. Our internal program cost has decreased due to our ability to utilize our own staff as teachers of the courses and switching our cost structure to seat licenses."
Ulmer said the cost per student in the district's program is based on the cost to purchase the courses that students take while enrolled in the program.
He said that according to a report presented to the school board in February, the district has saved more than $1.9 million over the past five years by running the program in-house.
Selinsgrove Area School District averaged 19 students in its middle school cyber school program and 65 students in the high school program in 2018-2019, said district Business Manager Jeffrey Hummel.
"Twenty-three of those students earned their high school diploma in our program," Hummel said.
"Some students still go to outside cyber programs," he added. "We had an average of 66 students in outside cyber programs in '18-'19. That is down from an average of 77 in the '17-'18 school year."
Tuition cost the district $12,142 for a regular education student and $22,553 for a special education student for outside cyber programs. Those outside costs totaled $908,902 in the 2018-2019 school year, more than the $981,027 paid out the previous year but lower than in previous years, when costs were less than $600,000.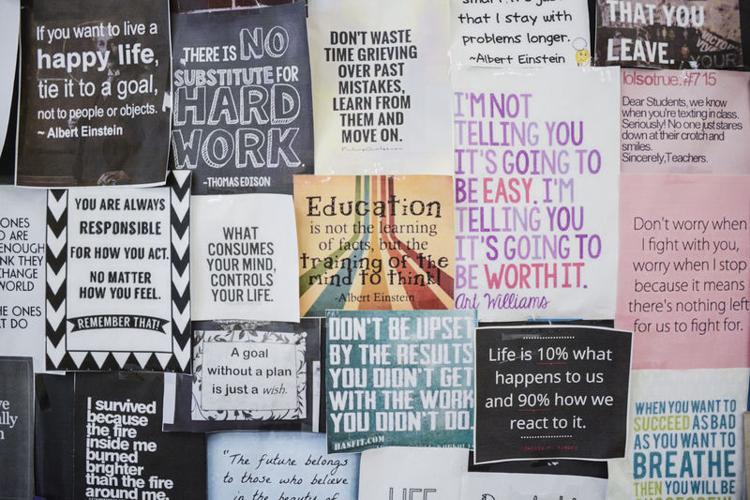 Blending in
Warrior Run School District paid about $63,553 in the 2018-2019 school year for district cyber courses.
"By contrast, we paid $442,859.36 to cyber charter schools that educate students living in the Warrior Run School District," said Theresa Bartholomew, the district's director of educational programs.
She said the numbers of students who attend cyber school fluctuate greatly, depending on need.
"Last year, we had approximately 42 students in the Warrior Run cyber program. Of those 42, 21 were full-time online students and 21 were blended, meaning they still reported to school but they took one or more online classes," Bartholomew said.
Figures from past years show the district's cyber program is growing while fewer students in the district are going to outside cyber schools.
In the 2017-2018 school year, 25 students were enrolled in the district cyber school, at a total cost to the district of $46,020, while 37 students were in an outside cyber school, for which the district paid $457,761.
She said the cost to run Warrior Run's cyber program has gone up due to increased enrollment.
"On average, one student's total credits for a year would cost around $1,600," she said. "The cost of tuition that we pay to cyber charter schools goes up each year. They also charge more than double to educate a special education student."
Bartholomew said the figures she provided do not include administrative costs to run the program.