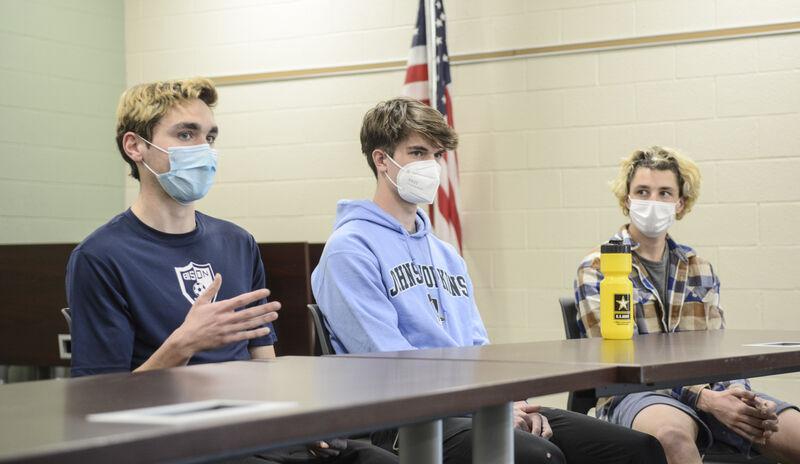 The announcement by Gov. Wolf that all Pre-K through 12 educational personnel should be vaccinated by early April has accelerated the potential for Valley districts to make a cautious return to in-person end-of-year events, such as proms and graduation day.
Many school districts have also planned to deliver a greater percentage, if not all, of their instructional days in-person at the school site this spring
"I would anticipate that we may see the return of some end-of-school activities such as outdoor high school graduations with COVID protocols in place, and possibly some indoor events with limited audience participation based on the state occupancy guidelines," said Mark DiRocco, the former superintendent of the Lewisburg School District, and now Pennsylvania Association of School Administrators executive director.
Additionally, he said, "I think you will see in-person summer programs being operated by districts to assist students who may have struggled this past year in an effort to accelerate their learning going into the fall.
"We know that anything we can have outside will be best," noted Jennifer Polinchock, Lewisburg Area School District superintendent. "Depending on the event, if we can cluster students so they have less contact with more students, this will always be better. Masks and social distancing will be in place."
"Typically," she added, "if we can keep students who are wearing masks in groups for no longer than 10-15 minutes, this helps in the event that one of the students comes down with COVID. It reduces the number of people who have to quarantine."
"I think that it is important that we continue with our plans even though we are seeing a rise in the number of cases," Polinchock said. "The difference for schools is that we are able to control our environments and keep mitigation strategies in place. This wasn't what we were seeing in spring break destinations."
Return to normalcy
For the near future, as things begin to open up, she continued, "we have to keep in mind that mitigation strategies, like wearing masks and reduce occupancy, may be in place for a while until vaccines are more widely available to the entire population. The sooner this can happen, the sooner we will be fully back to normal."
"People have been yearning for something to confidently plan for and look forward to for a while now," added Frank Jankowski, superintendent, Selinsgrove School District. "Our students and families can look forward to a spring set of events which balances safety and those traditionally memorable experiences."
Valley students at Lewisburg and Selinsgrove are relishing a return to some semblance of normalcy.
"For a lot of us," said James Koconis, Lewisburg senior class president, "it's been a crazy end to junior year last year and this year."
People are looking forward to just getting back to some sense of normalcy, he said. "Like having a prom. Graduation. I know last year's graduation was online and virtually held. It was necessary, but it was not what we were expecting. A lot of us are really looking forward to making these events happen as best they can, of course, with restrictions for safety.
"We are trying very hard to incorporate everyone, junior class, senior class, student council to do the best events that we can," Koconis explained.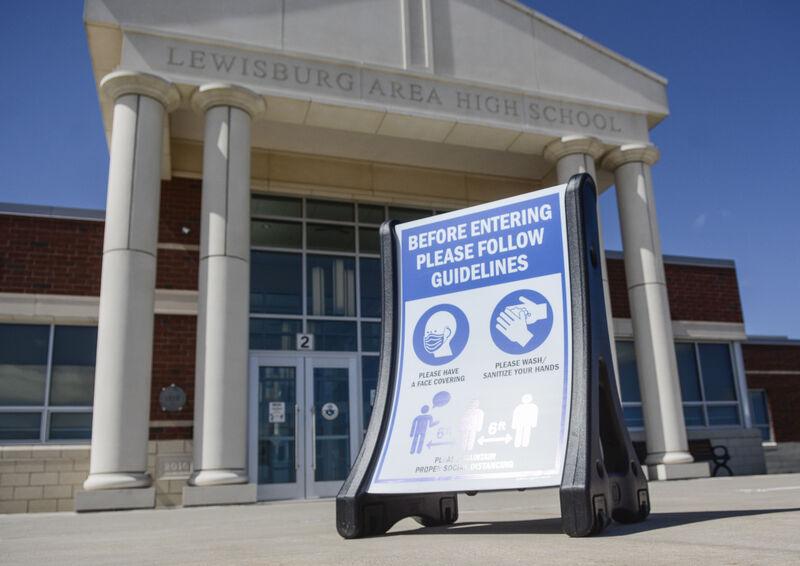 Lewisburg's Ryan Shabahang, 17, said his school is holding a prom May 8, outside to help with social distancing.
"We are hoping to make things as normal as we can," Shabahang said. "Being outside will make things safer. People will be masked and we are exploring the idea of testing beforehand to make it safer."
"Just the change from last year," added Ryan Gilmore, a Lewisburg senior, "...even though we might not be back to normal, we are improving the extent to which we can get back to normal. Even though we haven't reached normalcy the progress we are making is instilling hope in the general community. And that is really beneficial.
Making up for lost year
Last year was upsetting not to return to school and have those different opportunities, said Selinsgrove senior Madison Stebila. "But having missed out last year, we are trying to do our best and make up for that lost year."
Emeline Snook, of Selinsgrove, agreed with Stebila, and noted that many "staple" high school senior events have been cut short or canceled.
"We missed out on pep rallies, football games, trips, and homecoming," Snook said. "Having something to look forward to is a breath of fresh air in the midst of some disappointments. I am so grateful to be able to participate in activities that I have looked forward to my whole life."
Selinsgrove's Asli Lawrence had another take. "A return to normalcy," she said, "is a phrase that people not only in this area, but everyone around the world have been holding onto over the past year. It gives students motivation to want to finish out the year in a strong way. This pandemic has helped us to grow as a graduating class and be thankful for the opportunities that we had before this started. It allows for creativity as well to show how there can be a new way to think of something that has traditionally been done in a different manner."
"Some of the events that mean the most to me are being able to have a prom and a graduation," Lawrence said.
"Those two are personally the most important to me because they are the final points on a senior year journey," she said. "I know that as a musician, I look forward to having the end of the year concerts to celebrate our growth over the past four years. Even though they aren't the concerts that we are used to having, we know that there is going to be some form of closure."
The best part of the return of in-person opportunities, Lawrence said, is to actually have these milestone events happen.
"Last year, there was so much grieving about the lost opportunities, which is why we are so thankful there is an effort to have these events that we have been looking forward to for years occur. We are so thankful that the Selinsgrove Area worked to give us the opportunity to finish our senior year on a high note."
A return to normal is also most welcomed by those who play sports, said Lewisburg's Alan Daniel, 18, who is on the track team.
"Last year, we had, maybe two weeks of practices before the rug was pulled out from under us," he said. "Looking back we did have individual training. But it became harder and harder to keep going. The fact that this year, we get to train as a team, even though we are wearing masks and socially distancing, is still way better than what it was last year and we are all ... just itching to race. As a team we are super excited. You can feel the intensity and the want for competition.
"It's a great feeling, and it makes us forget about how different things are," Daniel noted.
Safety on graduation day
Districts are planning for safe outdoor graduation days.
"Our students only get to go through the system once," Jankowski said. "We must give them the most authentic experience possible. We will continue to evaluate procedures and protocols to ensure we are functioning safely with the least restrictions possible."
The Selinsgrove Graduation Ceremony is scheduled for May 28. There is the potential to move it to May 29, dependent upon the weather or extra-curricular conflicts known leading up to that date. The location of the graduation will be the outdoor stadium. The Selinsgrove Area SD will provide further details for health and safety procedures leading up to May 28.
For graduation, said Mifflinburg Schools Superintendent Daniel Lichtel, "we are tentatively planning to use our football field as an outdoor venue. This will be planned for the evening of June 11. This should provide us with ample space for social distancing protocols."
Both of these events, Lichtel said, will incorporate our requirements to adhere to the current mitigation precautions that are in place at the time under the state's guidance.
Graduation at Milton High School will occur on Friday, May 28, said Superintendent Cathy Keegan. "Our graduation will again be a drive-thru, like last year. The Health and Safety Plan guidelines will be implemented."
"With us being in person for most of the school year," explained Eric Wetzel, assistant principal, Lewisburg High School, "I think our kids have really taken it upon themselves to follow the mitigation strategies because they want as many opportunities as they can get at the end of the year."
Right now the idea is to hold the Lewisburg graduation ceremony outdoors, at Bucknell, "or a large indoor facility," Wetzel said.
Some of the health issues are being left to the administration, added Koconis, of Lewisburg.
"Like the idea of testing is being made by the administration," he said. "To that extent, we are entrusting the safety regulations. But I am a little concerned, as I have been for the past 13 months but I do think it is a good decision to move forward as safely as possible."
Families
As for those families who would feel uncomfortable in a large crowd, Wetzel said, "we want to work with them to make sure they are comfortable. With the options in place."
The main goal is to have families be able to recognize their children's accomplishments.
"Our students have taken a lot of ownership of safety protocols, knowing that it only helps to follow the health and safety protocols we have in place.," he added.
What we are seeing with our entire community, Wetzel said, "is everybody rallying around the kids and trying to give them as much normalcy, at all the different levels, as possible. At the high school level, events like prom, graduation.
The district has not returned to doing field trips yet, Wetzel said.
"It's something we've held back on," he said. "We're starting with the big, milestone events underway, and then we'll go from there."
Having the staff vaccinated, Wetzel said, has "absolutely had a positive impact on everyone. It's made people feel more comfortable and open to doing some of these events."