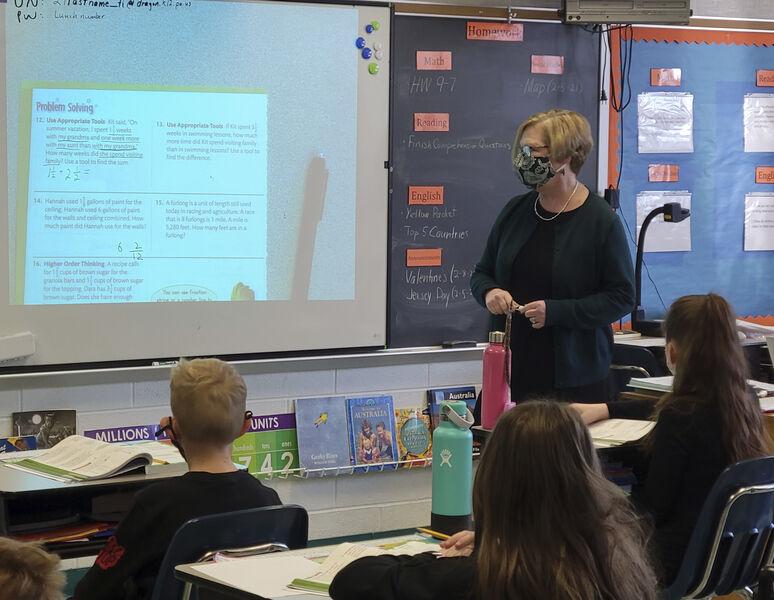 Heidi Schwarz-Hosler was hesitant to continue substitute teaching at the beginning of the current school year, having concerns about the COVID-19 pandemic.
Like anyone going back into a school environment, it was about comfort level. The educator with nearly 20 years of experience, mostly in Lewisburg Area School District, said she suspected school districts would have a difficult time finding substitute teachers in the 2020-21 school year.
She was right.
State and local educators said the COVID-19 pandemic and virtual learning have exacerbated the need for substitute teachers — one superintendent called it a "dire need."
Administrators have taken different approaches to address the issue from guest teacher programs to raising the pay of substitutes to hiring substitute teachers on a semi-permanent basis.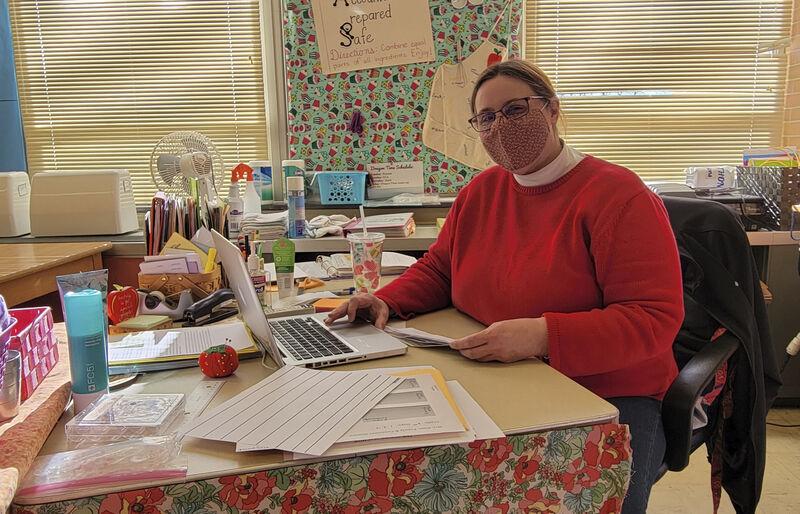 "Over the summer I had the thought: I'm in a certain age group and I have some pre-existing things that might be a concern if I'm exposed," said Schwarz-Hosler, who is working as a long-term substitute in the Lewisburg Area Middle School for nine weeks for a teacher on maternity leave. "Am I going back? Will I feel comfortable? I said they're going to need me now more than ever and they'll be desperate for subs."
Schwarz-Hosler said she assessed how she follows guidelines in her own private life and compared them to what Lewisburg Area was doing.
"I felt like I could feel comfortable coming back in," she said.
Wendy Hummel, who retired in 2016 after 35 years of full-time teaching in Selinsgrove and Lewisburg, said she returned part-time in 2017 as a substitute teacher. She is now filling in for a Lewisburg Area fourth-grade teacher on sabbatical for about two months.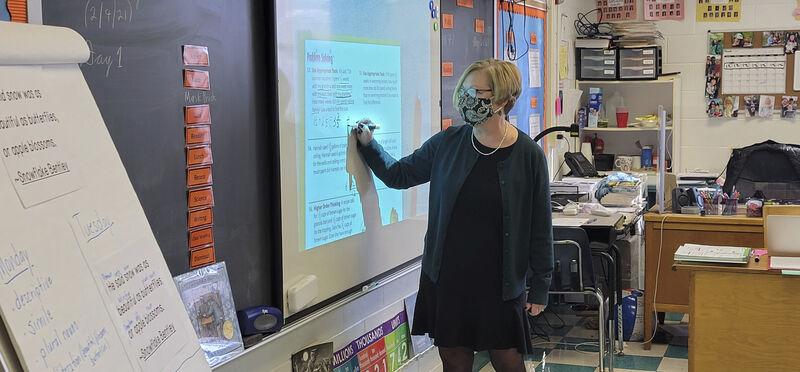 She, too, didn't substitute at the beginning of the school year but she was asked if she was willing to come back to cover the classes.
"I wanted to see how things played out. It was so unknown to all of us," said Hummel. "Several of the others who retired chose not to come in as well. But we're taking precautions and I feel comfortable with it." 
'Very fortunate'
Cathy Moser, the assistant superintendent at Lewisburg Area, said the district is "very fortunate to have wonderful, loyal substitutes" and yet they do experience a shortage of available subs on any one given day.
"The teacher shortage is real in terms of fewer people serving as substitute teachers and fewer newly graduated/certified teachers serving as substitutes as they begin their professional careers," Moser said. "Our local universities are graduating fewer teachers too, so the supply is definitely compromised. As we have been able to operate our schools this year with direct instruction (traditional school) most of our school days to date."
When a teacher is absent, the district is able to provide a substitute and they have been able to adapt to the delivery of remote instruction with independent learning activities and teacher guidance through Zoom, Moser said.
"We have also worked this year with a number of planned short-term leaves for child-rearing and we have been fortunate to draw from our substitutes to provide the continuity of instruction for our students," Moser said.
If a teacher is ill on a remote learning day, Moser said the teacher can arrange for a substitute to have access to the system.
'Dire need'
Shikellamy, like many other schools across Pennsylvania, has seen its list of substitutes dwindle every year for the past seven to 10 years, said Shikellamy Superintendent Dr. Jason Bendle.
"We are in dire need of substitutes," he said. "The pandemic has made the substitute situation worse. We face a challenge on a daily basis to try and fill needed substitute positions. There are times when we have to get creative and pull teacher/guidance counselors to cover class. There are times we need to pull administrators to cover class. This puts added pressure on running a building and district."
Bendle said the district encourages the community, anyone who has a four-year degree, to enroll in the Guest Teacher Program through the Central Susquehanna Intermediate Unit, to become certified to substitute.
"We would take individuals who want to substitute daily or those individuals who would like to substitute once a week or once a month," he said. "Additionally, I have talked to our state legislators for years to lower the requirements to substitute teach, to open this up to individuals with an associate's degree. Years ago, our state universities had approximately 11 percent of the student population enrolled in education and that percentage is down to 4 or 5 percent. The district gets very, very new substitutes each year. We have a crisis ahead of us in this county where we do not have enough educators to fill teaching and substitute positions."
Bendle said they have not seen any correlation to online distance learning and substitutes. Substitute teachers do not oversee virtual learning.
"We use approximately 11 substitutes across the district daily, but we are in need of more," he said. "Anyone interested can contact the administrative office and we will work with them to see if they would qualify through the Guest Teacher Program administered through CSIU."
The Central Susquehanna Intermediate Unit runs the guest teacher training program that provides training for people who are interested in subbing in the regional area. Guest teaching training was held virtually in July, October and January, according to program overseer Molly Nied.
This year, Nied said, the program had 35 guest teachers and seven education majors from local universities go through the training and receive the qualifications to begin subbing in the area.
The next ones are already scheduled for July 14-15, Oct. 7-8, and Jan. 13-14, 2022. 
Virus 'exacerbated' issues
Mount Carmel Area Superintendent Pete Cheddar said his district is having trouble even with a few solutions to the shortage.
"Mount Carmel Area in recent years has faced a substitute teacher shortage," he said. "The pandemic has exacerbated those problems. Frequently our administration and main office staff have to be very creative in how to cover teacher classrooms."
One way they tried to counteract this shortage was to raise the pay of substitute teachers from $80 to $100 per day, he said.
"Our school board approved this pay increase this past summer for all day-to-day and long-term substitute teachers," he said. "Before each school year, we also hire four total 180-day substitute teachers that are in our buildings every day during the school year to help with coverage needs.
"Even with these changes, we still often face coverage issues. Our teachers will jump in and help in any way they can to help cover shortages and it is not uncommon to see our administrators cover classrooms as well."
Cheddar said anyone interested in becoming a substitute teacher in the district can contact the district office at 570-339-1500.
Beth Kaczmarczyk, who has been a substitute teacher for six years, is one of those 180-Day substitute teachers at Mount Carmel. These teachers are not part of the union contract.
"If I wasn't a 180-day sub, it would be difficult," she said. "I consider myself lucky that I am one. Some schools don't have that."
'Greatest challenge'
With the ongoing reduction of college graduates in the field of education over the past several years, Milton Area Superintendent Cathy Keegan said the substitute teacher shortage is not a new problem for school districts. They currently have 52 substitute teachers in the district — 25 of these board-approved substitute teachers were non-working substitutes in the past three months.
"Truly, our greatest challenge is finding certified professionals interested in serving as substitute teachers," Keegan said. "The district recognizes the need to support our local colleges and universities with educational degrees and works collaboratively to provide opportunities within the district for observations, practicums, and student teaching. The pandemic has prevented face-to-face opportunities for student teachers or those needing observation hours and practicum experience. We do invite these higher education learners to participate virtually so they can gain the necessary experiences to graduate."
The Milton Area School District adjusted its professional development of substitutes to prepare the substitute teacher to teach either face to face or virtually. The district's substitute teachers are trained to use its learning platform, Microsoft Teams, and student information system, Sapphire, along with the primary instructional digital tools through Office 365, Keegan said.
Milton uses a model called "SuperSub" at the secondary campus. Two certified teachers serve as a SuperSub every day and supervise up to four on-campus classrooms at a time.
"They have eased some of the coverage stress when staff is absent from school," said Keegan. "Classwork is available online and the students can continue to work based on the teacher assignments provided. There is a daily need for substitute teachers throughout the district. We prioritize core subjects in the general classroom setting and reassign certificated teachers to the general classroom environment when we do not have enough substitute teachers. At times, it does eliminate specials for the day."
The district is using fewer substitute teachers now compared to two years ago, Keegan said.
"If a teacher is absent, our substitute teachers do teach virtually," Keegan said. "Our substitute teachers received professional development on how to teach virtually, so we can ensure a continuity of education regardless if the regular teacher is present."
Never enough
Midd-West Superintendent Rick Musselman said the district has been in short supply of substitute teachers for the past few years.
"There never seems to be enough," he said. "With the need for teachers to quarantine, more substitutes are needed than in the past."
Covering classes with certified teachers is the challenge, addressing that issue by allowing teachers to teach from home if quarantined is part of the answer, said Musselman.
"Basically, we reversed the virtual classroom," he said. "Students are in the classroom supervised by a paraprofessional or other noncertified teacher and the certified classroom teacher is doing the video instruction which can be projected onto a screen or viewed on individual student computers. If we couldn't do that, our schools would be closed more frequently. When we go remote, which hasn't been often, the quarantined teachers continue to do what they were doing."
Substitutes should be assigned to vacancies by certification but often a daily sub is assigned when they choose assignments on district software, absent management, also known as Aesop. They post openings and substitutes can filter pick and choose which vacancy they prefer, Musselman said.
"There are a very limited number of substitutes in our area. This is not a big difference since the pandemic. But, of course, we often need more subs on a given day and cannot fill all the needs," he said.
Substitute teachers oversee online learning "only if they would be long term or actually developing the lesson plan," Musselman said. "Getting a daily sub the connectivity for one day isn't practical and we haven't had to consider that yet."
'Number varies by day'
Danville Area Superintendent Ricki Boyle said regular substitutes are scheduled to come in two to three times a week. Other substitutes go into a web-based scheduling system to pick dates when they are available and they are needed.
"Because teachers can work from home when needing to be quarantined there is not a need for the sub to be called," Boyle said. "The number varies by day, but across the district we usually have five to six subs a day and sometimes that is not enough."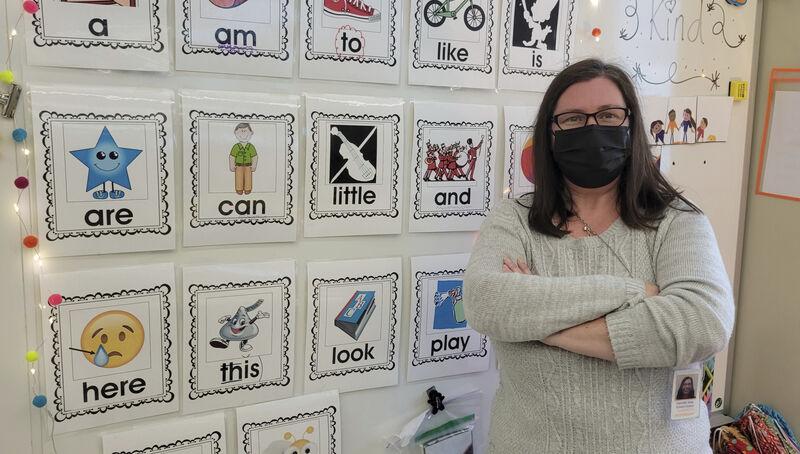 Elizabeth McDonough, who has been a substitute teacher at Danville for five years, said she kept her children home until January and she chose not to work either until 2021. The children's grandparents were vaccinated in January, giving the family a greater sense of safety.
"I didn't feel like it was unsafe to be here," she said. "I felt safe sending my kids back and coming back to work."
It's a challenge keeping distance with elementary school children because they tend to want to be close to their peers and teachers, she said. Plus, using non-verbal communication is also a challenge when faces are always covered, she added. 
'Using more substitutes'
Mifflinburg Area Superintendent Daniel Lichtel said it is hard to compare subs from one year to the next. More teachers are on leave this year than before.
"When a teacher is quarantined at home, the teacher can teach remotely but we still require a substitute in the classroom to monitor students," said Lichtel. "We are using more substitutes in our e-learning program this year than last."
Overall, he said they are covering absent teachers very well.
"By advertising on the district's website and in our parent communications, we have been able to gain a few new substitutes on our list this year," said Lichtel. "We've also gained a few more guest teachers."
Substitute teachers do oversee virtual learning sometimes, only if they are already familiar with the online materials, he said.
'Helps cover the classroom'
Line Mountain Superintendent Dave Campbell said there is and has been a substitute shortage for at least the last five to six years across the region. The biggest challenge is when a teacher tests positive or has to be quarantined after exposure, he said.
"We are allowing contact tracing quarantined staff or those well enough with a positive test to work virtually," he said. "It helps cover the classroom as we can use other district employees to cover while the teacher teaches virtual to the class."
Long term substitute teachers can do virtual teaching, he said.
"We have about four substitutes who have done long-term subbing and they have been and are capable of doing virtual on a day-to-day basis if the classroom teacher can't," he said.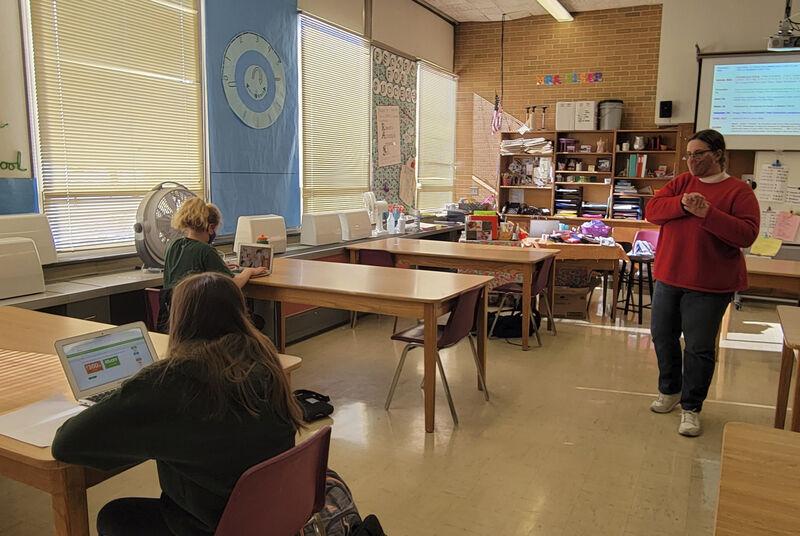 The biggest differences of substitute teaching now versus pre-COVID are interactions with students and recognizing students when they're wearing masks, said Schwarz-Hosler.
"We're not supposed to get as close to them if we're helping with something," she said. "I spend a lot of time teaching from the desk or front of the room rather than interacting with them on a regular basis."
Schwarz-Hosler said the students would rather be in person for school rather than learning online.
"None of us like it, none of us like wearing masks, none of us like learning on the computer or teaching on the computer," she said. "As far as I've encountered, most of them are doing well."
Hummel said the remote learning was a challenge for her at first. The students are "very resilient" and "adaptable."
"They're still eager to learn," she said. "They're so good during remote instruction. They have been very wonderful, still learning, still trying."
Staff writers Marcia Moore, Eric Scicchitano, Joe Sylvester and Francis Scarcella contributed to this report.