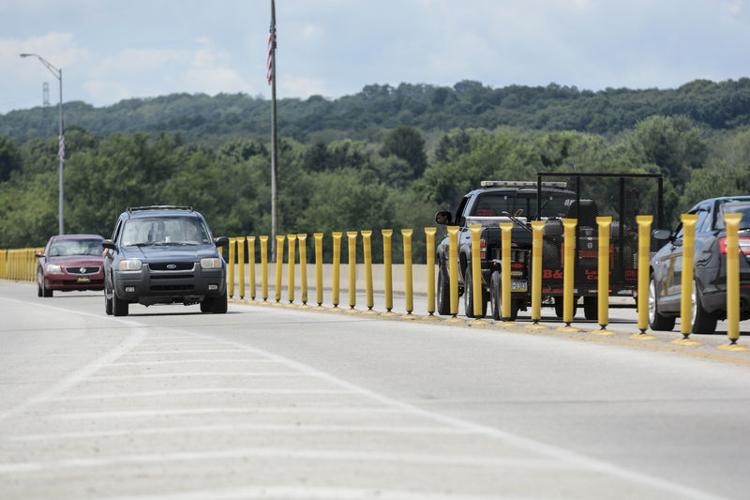 The delineators on Veterans Memorial Bridge between Shamokin Dam and Sunbury have required more maintenance than originally anticipated, but PennDOT officials say it's worth the expense.
The delineators on the Veterans Memorial Bridge were included in a $1.5 million project completed in 2016. In addition to delineation, this project included deck repairs, new expansion dams, and an epoxy overlay. The cost of the delineators for the project was about $28,000. Approximately 100 of the delineators have been replaced at a cost of about $80 each since they initially were installed — approximately $8,000 in two years, according to PennDOT spokesman David Thompson.
Lloyd Ayres, the district bridge engineer for the last 10 years, said the delineators are working.
"From a crash aspect, I think they are a success so far," said Ayres. "We have found they require more maintenance than we originally anticipated. We already replaced quite a few on the bridge. They're not that expensive when you're talking about preventing crashes. The benefits still seem to be there."
The 2018 official numbers are not available yet, but preliminary reporting shows that the Veterans Memorial Bridge between Shamokin Dam and Sunbury had one crash in 2018, according to Safety Press Officer Kimberly Smith. Between 2008 and 2017, the bridge had 21 crashes, the most being in 2010 with four crashes.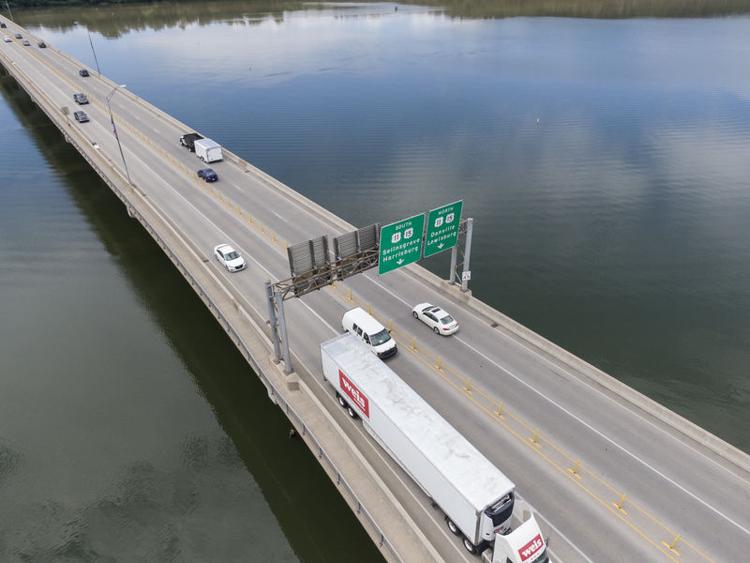 Fatal crash prompted safety improvements
The idea to improve the safety of Veterans Memorial Bridge was prompted by an accident that took the lives of Northumberland residents Kirk Mahaffey and his 3-year-old son, Mayson, on July 17, 2012, Ayres said.
"It started us looking into options for the bridge," said Ayres. "Whenever we have fatalities, we look to see what can be improved and changed. It was a major contributor."
In that case, Brian Glass, 26, of Port Trevorton, pleaded guilty — but mentally ill due to post-traumatic stress disorder — in 2014 to two counts of homicide by vehicle while driving under the influence and one count of driving under the influence. Glass, who was drunk and high when he drove his unregistered Jeep Liberty into oncoming traffic, was sentenced to six to 20 years in state prison.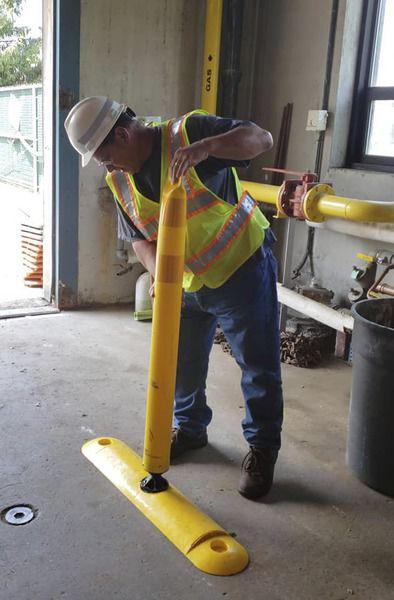 The delineators are reflective posts that were installed between the four lanes of traffic. Part of the safety project on the bridge was widening the gap between the two center lanes and adding the delineators as a visual guide for drivers, officials said at the start of the project. The posts are designed to spring back up if run over and are attached by steel cables. They are supposed to withstand a tank running over them, officials said.
Other options considered
Ayres said PennDOT looked at its options, including concrete dividers, but the public was against them. Concrete barriers would completely restrict emergency services, he said.
"If the barrier is there, it's true the crash can't go across, but when we looked at that, we saw other safety problems with the barriers," said Ayres. "The bridge is narrower than what you want when you put barriers up. You could only have so much width, and you'd be restricting lanes and shoulder width."
While PennDOT would eliminate crossover crashes with concrete barriers, they feared it would increase sideswipe accidents or hitting the barriers on both sides, he said.
"When we looked at crash history, there were quite a few crashes of that nature on the bridge," Ayres said. "We may have eliminated one type of crash, but we would have increased another type of crash (with the concrete barriers)."
Having a vertical marking allows for more driver awareness and reaction time, he said.
Veterans Memorial Bridge was one of the first few bridges in Pennsylvania where PennDOT installed permanent delineators. They are more often used in temporary scenarios, and often are used for pipe locations and drainage features, Ayres said.

Transportation committee discussion
The Greater Susquehanna Valley Chamber of Commerce Transportation Committee has discussed the topic of the delineators multiple times. Committee Chairman Joseph A. McGranaghan, also the mayor of Shamokin Dam, said he doesn't ethically have a problem with them, only that he is concerned with the expense of replacing them.
"They seem to go down fairly regularly," he said. "We have suggested doing a shorter version, taking the cones off, and letting it be just the base, but they don't sell them like that. It's better than putting the jersey barriers in. That was universally opposed by everybody."
While McGranaghan doesn't like the cost, he concedes that PennDOT has the experts when it comes to road safety.
Corey Pisarz, the PennDOT Highway Maintenance Manager for Northumberland County, also attends the monthly transportation committee meetings. He and his crew are the ones who replace the delineators when they are needed, using a supply of spare ones at the county office.
"Since they put them in, there's been no head-on collisions," said Pisarz. "We feel the cost is not that expensive. As long as we save somebody's life, it's worth it."
The effort to replace them is minimal. One of the lanes is closed down and other maintenance activities are scheduled for the same time, he said.
"There's a pin in there with a key chain hoop, and you pull on a hoop to release them," said Pizarz. "They're meant to be easily removed."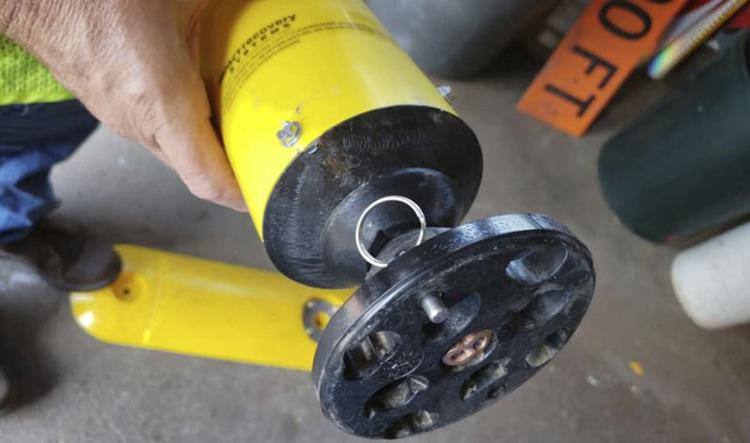 The delineators provide a physical barrier to oncoming traffic, but are easily removable in case lanes need to be closed down, he said.
Randy Kehler, the assistant manager for PennDOT in Northumberland County, said a truck driver two weeks ago had a medical issue on the bridge. A witness reported that the driver hit a bunch of delineators and they popped back up after he ran them over, as they were designed to do, Kehler said.