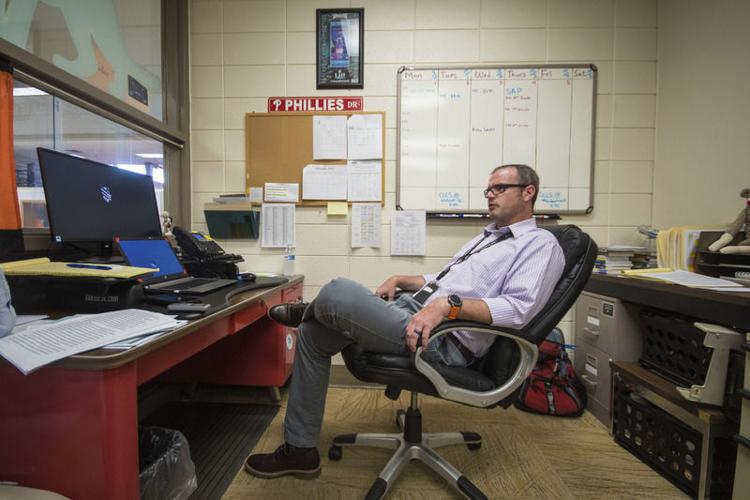 The Pennsylvania School Counselors Association is backing companion bills in the Pennsylvania House and Senate that would increase student access to school counselors, psychologists and social workers.
The bills, House Bill 1500, referred to committee on May 23, and Senate Bill 749, referred to committee June 10, advocate for a much lower pupil ratio per professional.
The counselors association-recommended ratio of student to professionals, as written in both bills, is 250 students per counselor, 500 students per school psychologist and 250 students per social worker. 
Valley School District ratios of total student enrollment to counselors are all above the proposed limit: Danville, 288:1; Lewisburg, 279:1; Line Mountain, 368:1; Midd-West. 354:1; Mifflinburg, 410:1; Milton, 292:1; Selinsgrove, 376:1; Shikellamy, 426:1; and  Warrior Run, 302:1.
Shikellamy School District Superintendent Jason Bendle said Friday that  "we would greatly benefit from having more counselors and psychologists on staff to deal with mental health needs. It would be good for the kids if the bill was passed. But it would be an unfunded mandate, and our budget  is already down to bare bones."
State Sen. John Gordner, R-27, Berwick, said there had been no movement on the Senate bill, "and because it is still in committee, I don't know much about it."
The provisions in the bill are no secret to Mark DiRocco, executive director, Pennsylvania Association of School Administrators, or to Valley counselors.
"I can understand why these agencies that represent guidance counselors, social workers and school psychologists are all recommending a lower pupil ratio per professional," DiRocco said. "I don't think you'll get an argument from many superintendents or principals or school board members either. Everyone would love to have those ratios."
The question, DiRocco said, is how do you afford it when you need so many other things in the school system?
"That is the issue everyone is wrestling with," he said.
If passed, DiRocco said, the new law would be a hardship for all districts.
According to career search engine indeed.com, the expected salary for guidance counselors in Pennsylvania is $52,360, 11 percent better than the national average.
"If the legislature was really serious about this they would attach the funds to it to make it happen," DiRocco said. "But the state is not going to come up with those kinds of resources. They will want those decisions back in the home district in order to accomplish this.
"That is the crux of the issue," he said. "How do you find the dollars to make it happen?"
"That [250-1 ratio] would be fantastic," said Aaron Slusser, a school counselor at the Milton Middle School. "It will be interesting to see what the school districts say because it is a money problem and some school districts are going to have to hire a lot more personnel."
Slusser said Milton is close to the proposed counselor ratio, but that the psychologist and social worker ratio would be more daunting and would force districts to make cuts to balance budgets.
"It becomes bargaining for bodies, and that is a sad thing," he said. "Because our schools do need more adults — a go-to person they (students) confide to when they have issues."
At the Midd-West district, Superintendent Richard Musselman brought in a mental health specialist on staff.
"We felt the addition of a mental health specialist was a proactive approach to help our students," he said. "We have been training more of our teachers to identify mental health concerns but that doesn't make them mental health experts. 
Midd-West had two students end their lives last year.
"Why they made that decision is hard to comprehend," Musselman said, "We don't want any students to feel so depressed or without help. We realized we may not have people on staff skilled to listen to the struggles our students are having, point them in the right direction and follow up. Our social worker and counselors have taken on more tasks than in years past. They all teach career classes, help with standardized tests in addition to scheduling and meeting with students on college/career choices."
The mental health specialist is free of those duties, he said, and can focus on mental health with kids and work with the faculty to improve awareness.
DiRocco said the solution to being able to afford increased staffing might be lowering job requirements.
"If you really want to get more social workers into the school system," he said, "then perhaps not requiring it to be a certificated position would be economically advantageous to school districts."
If we want to get more, initially, of these social worker positions in the district, he said, "You want to try and keep it in a market-based format so that districts could get more personnel for their dollars. And do outside consultants and contracts as opposed to making them employees."
Now, if the district wants to put social workers on the same scale as a teacher, as written in the bill, that's fine, DiRocco said.
"That's their decision," he said. "But districts should have that option and that might be to stretch the dollars a little bit more, to bring more positions onto staff."