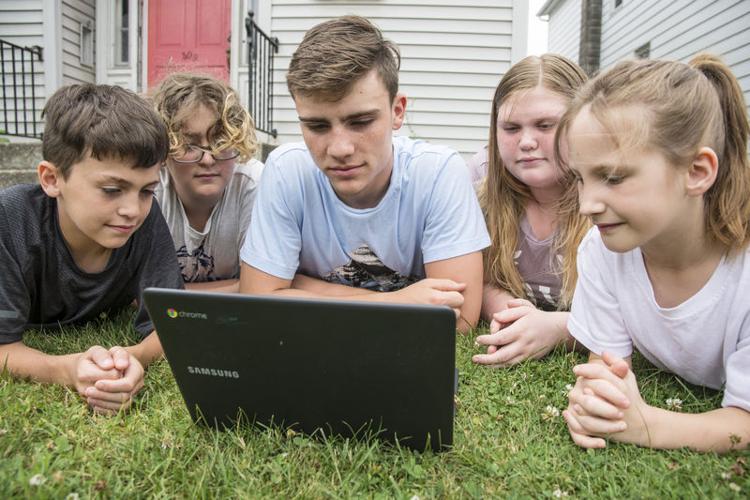 Heather and James Haines said they decided fairly quickly to send their five school-age children to cyber school in the fall once they heard the likely new regulations from the state for returning to class.
The family from Milton, consisting of students ages seven through 15, is one of thousands across Northumberland, Snyder, Union and Montour counties facing the same question in the next few months: Do they send their children back to brick and mortar schools or do they enroll them in online classes?
They are not alone in their decision. While school districts continue to map out how to safely return to school in the fall, cyber learning is an option some are looking at after schools closed the 2019-20 struggling to find a way to successfully educate students remotely.
All Valley schools have their own online outlets and residents can also look at any of the state's 14 cyber charter schools.
The state Department of Education in June provided broad guidance for schools to follow to allow for in-person classes during the COVID-19 pandemic, including requiring masks for all students.
"There's so much uncertainty," said Heather Haines. "There's way too much unknown. I don't trust (Gov. Tom) Wolf. I'm giving my kids the right to stay home and not have to worry about the stress."
Haines has five of six children still school-aged: 7-year-old Lakota, her niece who is entering second grade; 12-year-old Kemper, who is entering seventh; 13-year-old Neveya, entering eighth; 14-year-old Noah, entering ninth; and 15-year-old Dillan, entering 10th.
"I can't see my kids wearing a mask all day," said Haines. "Lakota has some issues, and I can't see her being able to adjust. My 15-year-old has horrible anxiety."
Neveya was already enrolled in cyber school for the 2019-20 school year through Milton Area's program and she flourished, said her mother. The other students also benefitted from being home to finish off the school year on the computer, including less fighting with others, she said.
"They didn't have to worry about what they were wearing, or worry about others, they just got online and went about their day," said Haines. "I was truly amazed at how well my kids did. We thought it was going to be the worst time of our lives."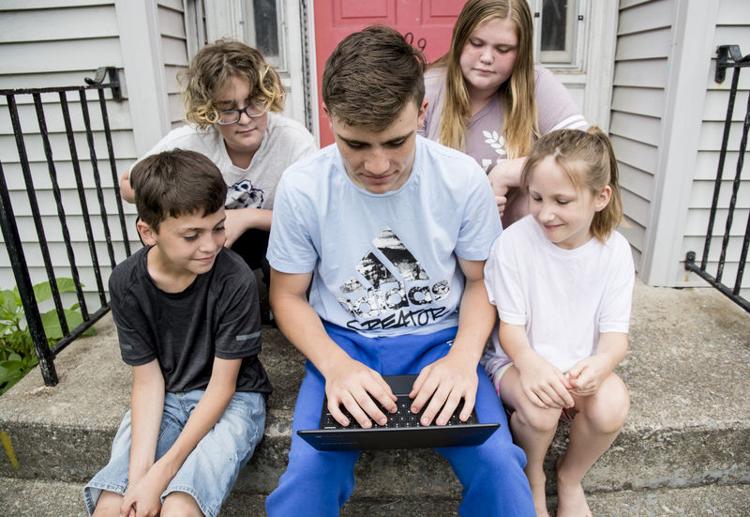 Haines said her children didn't come home stressed, they got along better and the family even cooked meals together.
Options at Valley districts
If a parent wants to enroll their student in an independent private cyber school, the district does not have a choice and must pay for the students' education. Pennsylvania has 14 cyber charter schools that enroll more than 37,000 students, according to data from the state Department of Education.
There is no deadline for cyber options. Parents can decide in the middle of the school year to switch the educational platform of their children, district officials said.
All Valley public school districts — Selinsgrove, Midd-West, Mount Carmel, Shamokin, Line Mountain, Lewisburg, Shikellamy, Mifflinburg, Warrior Run and Danville — have some kind of district-monitored online classes or curriculum. The digital classrooms are under the control of the school district, as it is more cost-effective and allows students to participate in district-led extracurriculars programs and sports.
John Kurelja, assistant executive director, Central Susquehanna Intermediate Unit, at a meeting with other district officials this past week, emphasized that in-district cyber options are best for public schools. Local districts must pay the tuition for students who choose to attend independent charter and cyber schools, and the cost is significant.
For example, Lewisburg Area School District spent $370,941.83 on tuition for 26 students to attend Pennsylvania cyber charter schools in 2019-20, according to John Fairchild, the district's director of administrative services. Individual tuition costs $13,204.04 per regular education student and $24,477.36 per special education student, he said. There is no tuition fee to parents for students attending in-house cyber programs.
"The biggest challenge we have in our area is cyber charter schools. That's why every district has a virtual option available to keep children in local schools," Kurelja said. "If families were to decide to go to virtual school it could bankrupt the districts."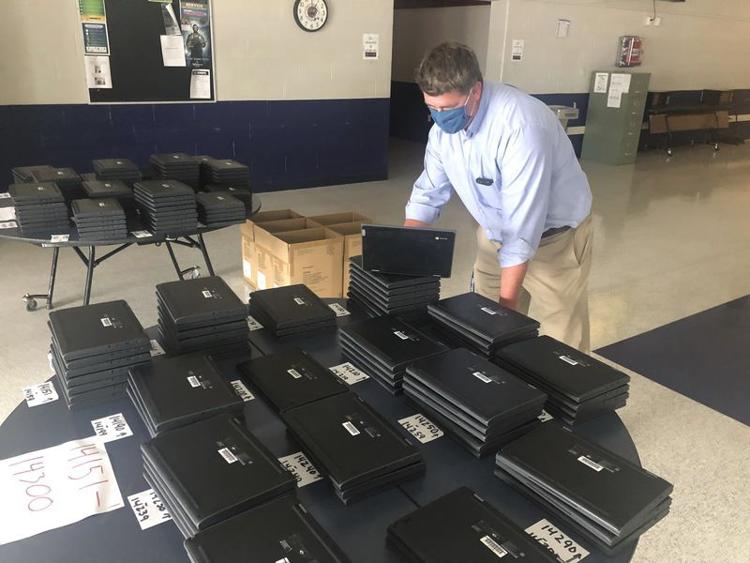 The in-house programs can be expanded, but district leaders are hesitant to do so.
"It can be implemented, yes. Is it the best idea for the masses no," said Line Mountain Superintendent Dave Campbell. The district has its own cyber academy hosted by VLN, a Pittsburgh firm that provides resources and guidance for a network of district-based virtual academies. "Whether it's Line Mountain or another cyber option, nothing can beat coming to school, interacting with other students and teachers. It can't be replaced."
Only six parents have inquired so far about the district's cyber options. Campbell does not have any knowledge about parents inquiring about outside options, he said.
At Lewisburg
Cathy Moser, the assistant superintendent for Lewisburg Area, said the district has had its own cyber school for the last seven years called LASD eSchool and has been a member of the CSIU consortium for virtual schools (eToole Virtual Learning) for the last three years. The CSIU program is part of a yet larger consortium CAOLA (Capital Area Online Learning)
"We do not write it (the curriculum), do not teach it, and the individual course design does not parallel our own curriculum," said Moser. "But all courses are standards-aligned and grade-level specific in elementary years, etc. — so that Algebra I online with eToole is Algebra I content similar to what we would teach in class. I would not call them parallel curriculum."
The district has not served elementary students on a scale size, as they have used virtual courses on a per case basis — to support ill children with compromised immunity, or an acceleration course as they choose to advance in a content area (math) ahead of their grade-level peers, said Moser.
"Should we need to provide for a larger number of elementary students in our current climate of parent concern for health/safety — we will utilize the vendor within the CAOLA/CSIU program known as Odysseyware," said Moser. "We will be able to again meet parent wishes and still consider their children to be part of the district and not matriculate to another cyber option, which does drain monies from the district. To then create documentation similar to what you saw on our website — we would create guidelines and our elementary counselors would assist parents through the eSchool enrollment process."
At Selinsgrove
Selinsgrove Area Assistant Superintendent Frank R. Jankowski said the district has its own cyber option offered through various vendors such as Edmentum and eToole.
"These offerings have traditionally been available for students to utilize within the 6-12 grade range," Jankowski said. "In past years, this secondary hybrid program has functioned as a means to increase student flexibility and the likelihood of success while also serving as a means to keep students and their families connected with the school district community. We are currently exploring the potential expansion of our offerings for K-5 students through our CSIU contact, eToole."
"At this time, our projected enrollment for our cyber program is comparable to what it has been in past years," said Jankowski. "We anticipate some variation in those numbers prior to the start of school in August, when our plans for reopening become more solidified."
There are various remote options available to meet the needs of the students, as it pertains to a specific grade level and content area's standard for learning attainment, said Jankowski.
"As a district, we are currently working to evaluate which options will best meet the needs of our students and families," he said. "Trying to replicate the depth of desired in-person teaching and learning within our schools sometimes becomes a challenge when trying to meet the diverse needs of our students from a distance."
Based on the feedback the district has received thus far through family preference surveys, Jankowski said they do have a relatively small percentage of families considering a remote learning environment for their children.
"Our goal is to provide the flexibility to families where they can remain connected with the Selinsgrove Area School District, especially during this unique time," he said.
At Milton
Milton Area School District runs a successful cyber school with a steady enrollment in recent years, according to district Superintendent Cathy Keegan.
"The Milton Cyber School has been an educational option for our students and it will continue to be an educational option for our students. The curriculum is aligned to our school district curriculum. In fact, some of our faculty teach the courses," she said.
The pandemic has taught everyone that "every day is a new day" that brings some kind of change, said Keegan.
"Today, we are not receiving higher levels of interest in our cyber school; however, tomorrow may look very different," she said. "Keeping our mission in the forefront of our conversations, we believe investing in our future means our students deserve educational options. The Milton Cyber School is one of those educational options, along with traditional learning, blended learning and career and technical education models."
At Shamokin
Shamokin Area School District has its own cyber alternative for students and could work across the district if remote learning is continued, according to district Superintendent Chris Venna.
"I believe we had approximately 130 students enrolled in cyber schools not affiliated with the district and approximately 150 students enrolled in our District cyber program. Both numbers were increases, said Venna. "We have had parents inquire about our district cyber program."
At Danville
Danville Area Superintendent Ricki Boyle said district officials are looking at adding a cyber school for grades kindergarten to six.
The district's e-Learning cyber school currently is for grades seven through 12.
"I've not had too many requests (for cyber school)," Boyle said.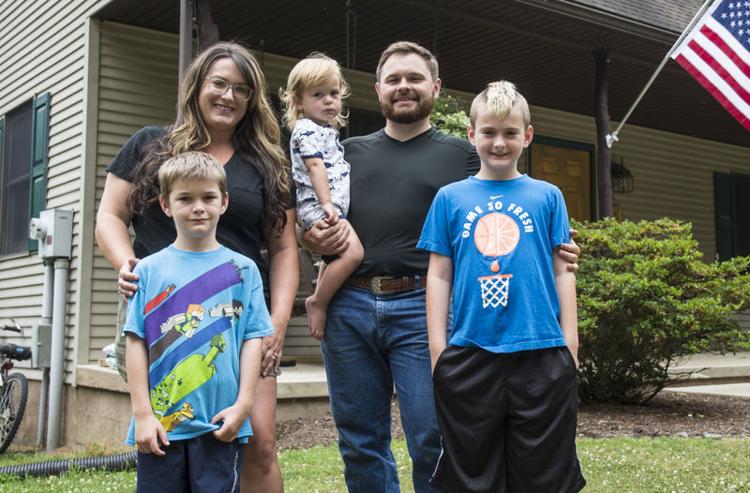 She said that could change, though, as the district looks at its options for reopening school.
"We're making sure we get it down to all grade levels, elementary and secondary," Boyle said.
Danville launched its online learning program in 2013.
At Mifflinburg Area
Mifflinburg Area's eSchool program expands this coming school year to include elementary students as it's expected more parents will be seeking alternatives to in-person instruction, Superintendent Dan Lichtel said.
Lichtel advocates for a brick-and-mortar school setting but said having an in-house alternative is the best compromise for the school district from a cost perspective. Should there be a substantial increase in enrollment in the district's eSchool, Lichtel said he thinks the district could manage that cost.
"It is half or less than half of the overall cost for when a student leaves and goes to a private charter school," Lichtel said.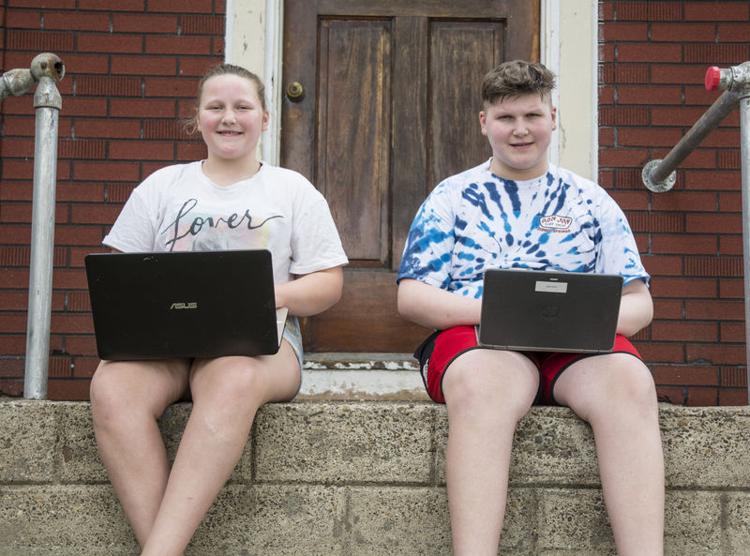 The district spent an estimated $435,000 for 40 students to attend private cyber charter schools in 2019-20, Lichtel said. The per-pupil cost to the district for private cyber charter school is $11,000 for regular education and $19,000 for special education, Lichtel said.
Independent cyber schools
Jessica Hickernell, director of public affairs & policy for the Pennsylvania Coalition of Public Charter Schools, said the flexible structure in Pennsylvania's cyber charter schools allowed them to easily adapt to Wolf's school shut down last March, which mainly entailed their teachers and staff working out of their homes instead of going into an office.
"Our cyber charters saw essentially no lapse or gap in learning this past year due to COVID-19 but they did have to deal with many challenges, like: Working with their teachers who were now juggling work with watching their own children who were at home; and addressing the physical and emotional needs of students who were worried about the pandemic," said Hickernell.
Cyber charter schools saw an increase in inquiries about their schools and their educational programs, she said.
"Many parents voiced concerns about their district's inability to ensure continuity of education for their children," said Hickernell. "Around mid-April, we asked the 12 cyber charters we represent about an increase in enrollment since March 13 and they had about 1,500 new students enroll during that time. We are working on getting an updated number now that the school year has officially ended."
Staff writers Francis Scarcella, Eric Scicchitano, Rick Dandes, Marcia Moore and Joe Sylvester contributed to this report.