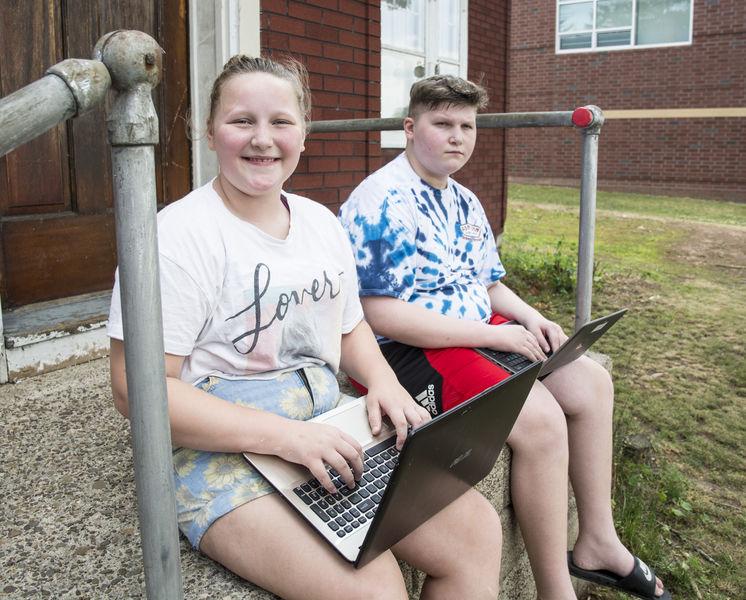 Parents should discuss with pediatricians what the best option is for their children as public schools resume during the COVID-19 pandemic in the fall, according to Dr. Stacey Cummings, the vice chair of outpatient pediatrics at Geisinger.
"They know the kids they help take care of," said Cummings. "We want to be a part of those decisions. The biggest thing is to really listen to kids and meet them where they're at. Don't presume anything."
The decision to send students back to in-person learning or provide cyber or home school education is a "very individualized decision for each parent and child," said Cummings.
A congregate setting with so many people gathered at a school does raise concerns, especially if a student is exposed and must miss substantial school if they are sick or quarantined due to potential sickness, she said.
"I have equal concerns about schools not going back into session," said Cummings.
School can be a safety net, it can provide relief from food insecurity, it is a place for social interactions that are important for child development, she said.
Kali Brouse-Yetter, of Middleburg, said she and her husband are considering their options for 11-year-old daughter, Halle Yetter, entering the sixth grade, and 14-year-old son, Evann Yetter, entering the ninth grade.
"I agreed that all the things are necessary precautions. It shouldn't be liking going back last year," said Brouse-Yetter. "It's probably going to be more stressful for my kids. They'll be overwhelmed. It's such a huge thing to throw at them."
Keeping them home for cyber school will mean they will have less risk of contracting the virus, she said.
Brouse-Yetter said she is home to help with school, but she has an 18-month-old to take care of as well.
"A lot of parents have made it clear they are doing cyber, but I'm not set in stone yet," she said. "I'm trying not to do a knee-jerk reaction. I'm waiting to see if more information will come out."
Danville Area School District mothers Elizabeth McDonough and Elizabeth Pitcavage both said they are also planning to send their children back to school.
"At this point and until the district lays out their plan for the opening of school, our tentative plan is to send the children back to school," said McDonough. "Their preference is to be back at school with their friends and teachers."
Pitcavage said, "I'm really not sure. I'm hoping to go forward with in-school attendance at this time."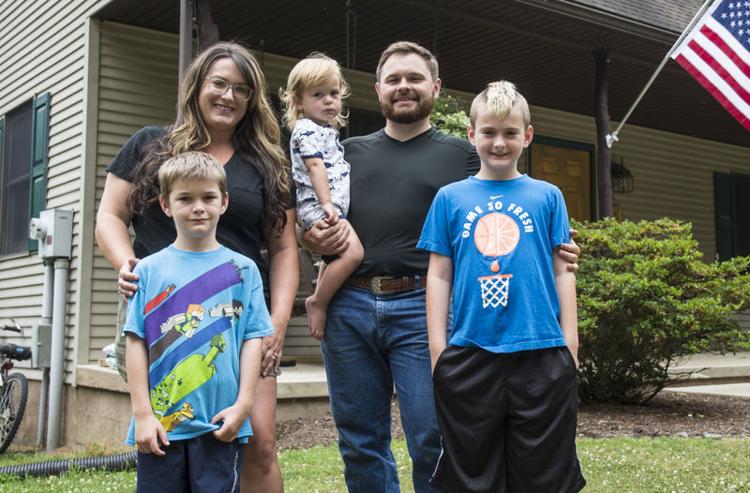 Sarah Dent, of Mifflinburg, decided to go with homeschooling next year for her sons: 8-year-old Orion, going into the third grade, and 7-year-old Finnian, going into second grade.
"It's the unknown going forward," said Dent. "I wasn't super concerned with wearing or not wearing a mask. It's putting hundreds of children all in one building together. I think it will be really difficult to control the sickness inside that school. They'll do their absolute best with masks, hand washing, social distancing, but one child will bring it in, it's going to spread, and the school will be shut down again."
Dent said she would be the teacher for her children. As a hairstylist, her schedule is flexible.
Lauren Flowers, of Middleburg, said her 5-year-old son, Gannon Kuster, will not be attending kindergarten this year at Midd-West School District. She is concerned with the potential health risks of wearing a mask for extended periods of time.
"We will not put his health at risk wearing a mask for eight hours a day five days a week," said Flowers. "He wears a mask out of respect for other people if we are out to the store for a short period of time."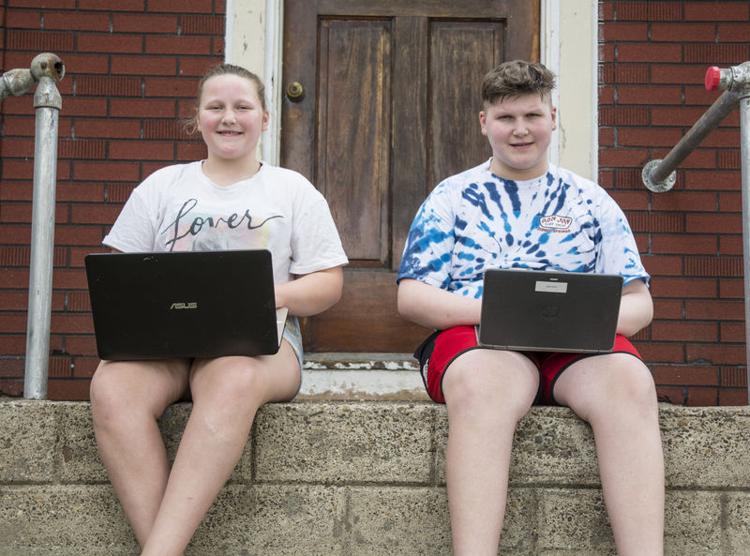 Her 3-year-old son, Cameron Kuster, who has autism, is permitted to go without a mask when entering pre-kindergarten, but if the rule changes he will not go.
"If your child is sick or getting over being sick, then yes, they should have to wear a mask for a few days for precaution but having to make healthy children wear a mask all day, that is not effective, is not right," said Flowers. "This is affecting our children's education."