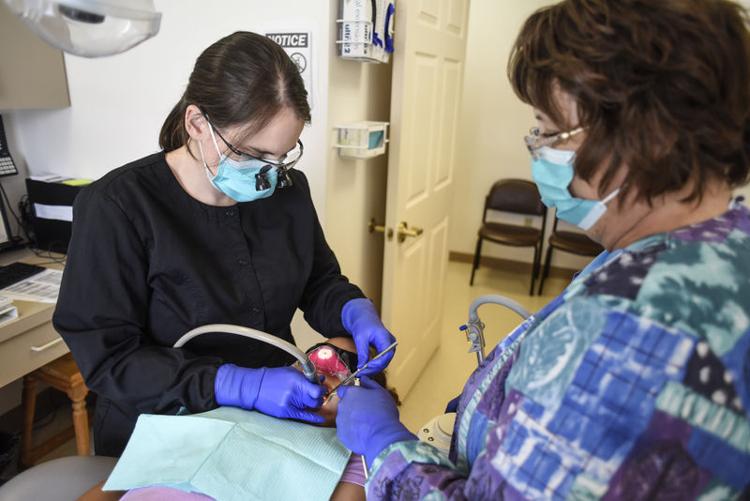 The shortage of family physicians, mental health experts, and poor access to medical services due to lack of public transportation are rising concerns among health care executives at the Valley's three hospitals.
A 2018 Geisinger-produced Community Health Needs Assessment (CHNA) points to the Valley's most urgent needs. 
Across the region, the CHNA reports, all the counties in the Valley, except Montour and Union have a lower primary care provider rate than the state and the nation.
Several areas within Northumberland County are designated by the Health Resources and Services Administration (HRSA) as Health Professional Shortage Areas (HPSAs) for primary care.
"When I look at Evangelical Community Hospital in the next three to five years," said CEO Kendra Aucker, on Monday, "we have to find some more primary care physicians."
Primary care physicians, often referred to as simply PCPs, are better known to the public as family physicians, internists and pediatricians.
"That is a key recruit for us," Aucker said, "mostly to do succession planning down the line and make sure we have young people in the pipeline to replace other physicians as they retire." 
Robert Kane, president of UPMC Sunbury, and Tom Sokola, chief administrative officer for Geisinger's central region, agree with Aucker.
"Recruitment is a huge need," said Sokola. "In just about every specialty, there is some need. We're always looking for people with great talent but it does start with primary care physicians. They are the folks who are the entry point into the system — primary care physicians, family practice, internal medicine. We are projecting severe  shortages in the central part of the state, as well as across our whole system. 
"We think we need over the next few years 50-70 primary care physicians," Sokola said. 
But there are other challenges, and pressing needs, the CNHA report reveals.
Mental health care 
The mental health care provider rate increased in all counties except Montour from 2014 to 2016, the CHNA report said. However, Montour is the only county to have a higher provider rate when compared to the state and the nation. Perhaps the reason for that is Montour County is home to Geisinger Medical Center, one of the largest providers in the region.
Psychiatry is a real need throughout our system, Sokola admits. "Both adult and child. That is a pretty important need for us and we are trying to embed that service into our primary care networks. So that people who come to see their family practice doctors, if they need some help emotionally we have providers right there."
Kane knows  there is a "significant need for behavioral health support in this area. We are working on bringing psychotherapy services here." 
There is an across the board shortage of psychiatry across the state, Kane noted.
The UPMC system, however, is tackling the problem, he said. 
"We are not unique. But we have resources and the ability to help with that issue," he said. "UPMC Susquehanna has a large inpatient behavioral health division in Williamsport. We have supported the inpatient unit at Sunbury Hospital, where we have a psych unit. Psychiatry coverage is always a challenge. But we believe we have met that challenge. When we took over at Sunbury Hospital, that was a definite problem."
Dental care
Another strong area of need is for dental care.
All Valley counties except Montour have a lower dental care provider rate than the state and the nation, the CHNA report said. All Valley counties except Union are HPSAs for dental care for low income populations. The Mifflinburg service area within Union County is a HPSA for dental care. 
Geisinger has gotten out of the dental clinic business, closed some of the clinic, Sokola said. "The traumatic oral dental surgery we still have. Pediatric dentistry we still have because there is a real need. We thought that from an adult standpoint it is not necessarily something that we would house in our main campus."
Dentistry, Geisinger believes, is usually best handled by the community at large. But Geisinger, on Wednesday, also announced $200,000 in funding to help Susquehanna River Valley Dental Clinic, a low-cost facility in downtown Sunbury.
Medical specialists
Other needs fall into specific medical specialties.
Some of the other difficult recruits at Geisinger are endocrinology and nephrology, Sokola said. "On the surgical end, urology has been a difficult recruit. We have a great children's hospital here, but we need specialists in pediatric surgery. If you were to talk to an adult surgeon, they would tell you how different it is to perform surgery on an infant. To get someone who is trained in pediatric surgery is difficult. We have four pediatric surgeons but we can use another one or two."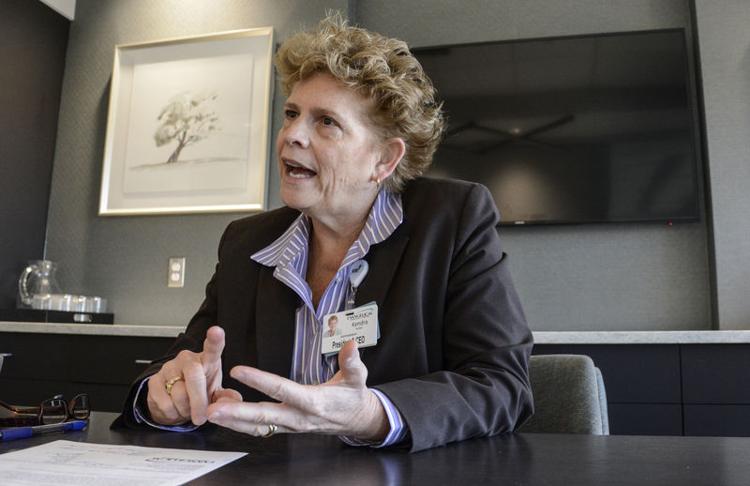 From a growth perspective, Aucker said, "we are looking at a need for a general cardiologist and gastroenterologist. We acquired the G.I. Center and have three providers there. We would like to get another. We have two neurologists, but we still could use another neurologist. We have a thriving pain medicine practice and have just hired a nurse practitioner to work with the physician. We need another physician."
Evangelical has had a difficult time recruiting a pulmonologist, Aucker said. 
Access to care
All three hospitals recognize that access to care is a big need. Transportation is part of it, Aucker said. "There are some pretty strict rules, regulations on getting referrals to the hospital. We have to be careful in how we manage transportation. If hospitals could own their own transportation systems they would but there are stark regulations around anti-competition that preclude you from opening up your own transportation system. Antitrust laws say there has to be competition in the marketplace.
"The problem out here is there is no transportation, so even rabbittransit will drop a patient off," Aucker explained, "and then the patient sits there until the van comes back, might be 2-3 hours. With an aging population in a rural setting, people need to be able to get to you, and that is one of the main reasons for cancellations."
Meeting the Challenges
Physicians can find jobs anywhere they want in the country, Aucker said, referring to the challenge of recruiting PCPs.
"Right now the population of doctors is aging," she said. "There are more women entering medicine than ever before, but I think doctors can write their ticket wherever they want to go. And so for hospitals like us, we have to convince the physician that we are thriving, that we have a strategy going forward, and that they don't have to worry about coming and having us close shop because we are not financially viable. We are, and we are in a very thriving community and that is what makes us attractive. You have to recruit to the region, and to the community. Lewisburg is a good community to recruit to."
Aucker has not had a "ton" of difficulty recruiting.
"We have worked well in the last couple of years with Geisinger if we need coverage," she said. "We are not in crisis in any area, but just like you might do master facility planning, you do master planning of your medical staff and making sure you have the right people to meet the needs of your community."
Geisinger, in 2016, acquired the Commonwealth Medical College, in Scranton. "So the farm club is covered," Sokola said. "Still, we have needs. We are very fortunate. We recruited over 200 physicians across the system last year. Sometimes we recruit in. We have over 500 residents and fellows that are physicians already, but come here to learn a specialty. The idea is to recruit them into some of the needs that we have."
Geisinger is trying to  change the way they deliver care, Sokola said. 65-Forward is a program aimed to meet some of the needs of the elderly as they age.
"The idea," he said, "is that when they come to see their physician they won't have just the 15 or 20 minute interaction with their provider. It might be 45 minutes or an hour, where we talk about all their needs: nutritional, do they have transportation? Are they lonely? We think that identifying as many things as we can upfront we can then get the right expert, nutritional or medical, earlier in the process and keep them out of the hospital, and the emergency department, where the cost and the outcomes are a lot worse." 
Geisinger At Home is a way of saying "let's take our sickest patients, educate and treat them in their home," Sokola said. "We educate the family, we provide treatment for them, both physicians and other providers and experts. It is less expensive. And then we have an opportunity to see patients in their home environment. One of the biggest problems some people have is transportation, so we come to them. It is not home care. This is home care on steroids."