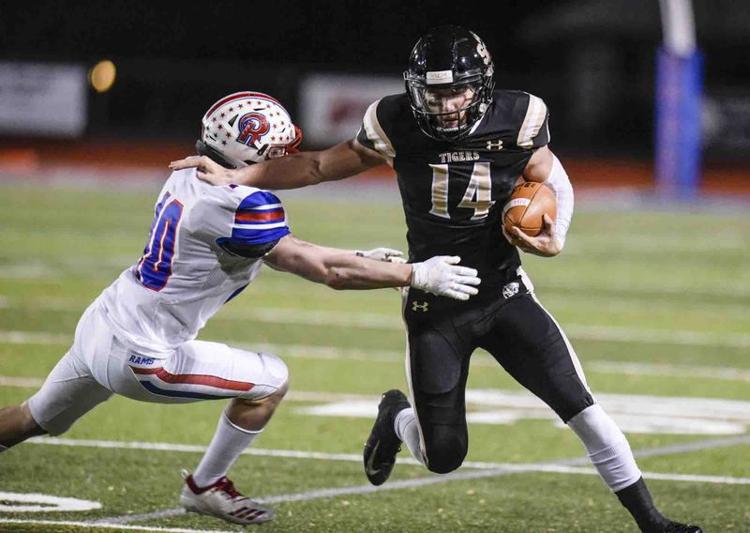 Before going too far, let's settle on this: Determining whether the 2019 Southern Columbia Tigers are the best football team this area has ever seen is an impossible task.
The fact that it is a discussion worth having means the Tigers are already something special.
On Friday at 1 p.m. in Hershey, Jim Roth's squad goes for its 10th state title, 48th win in a row and third consecutive state championship.
The seniors on this team, led by five Division I verbal commits including the nation's top-ranked player, never lost in the regular season. They never lost to a District 4 team. The only blemish is a loss in the state final as ninth-graders. They are a win away from going 63-1 in their high school careers.
In all 15 games this year, the Tigers have led by at least 35 points, implementing the mercy rule.
Would that clinch their standing as the best team ever in the Susquehanna Valley?
"I was fortunate to play in the 1960s and 1970s at Mount Carmel and there were a bunch of great players on those teams," said Berwick coach Carmen DeFrancesco, who was a member of both the 1969 and 1970 Eastern Conference championship teams. "We went 44-2 when I played there, but that was a whole other era. This Southern team against those great Berwick teams under George Curry, I don't know.
"But this might be the best team I've ever seen. I would place them in the pantheon of the greatest teams in Pennsylvania history."
"They are in the conversation, that's for sure," said long-time radio announcer Jim Doyle, who has called dozens of Tiger games throughout this career. "When Jim Roth describes a team as a once-in-a-generation team, you know something is going on."
Roth has compiled a remarkable resume since he became the Southern coach in 1984. His teams have won nine PIAA championships — no other school has more than six — along with 27 District 4 titles. Roth's career record is 443-64-2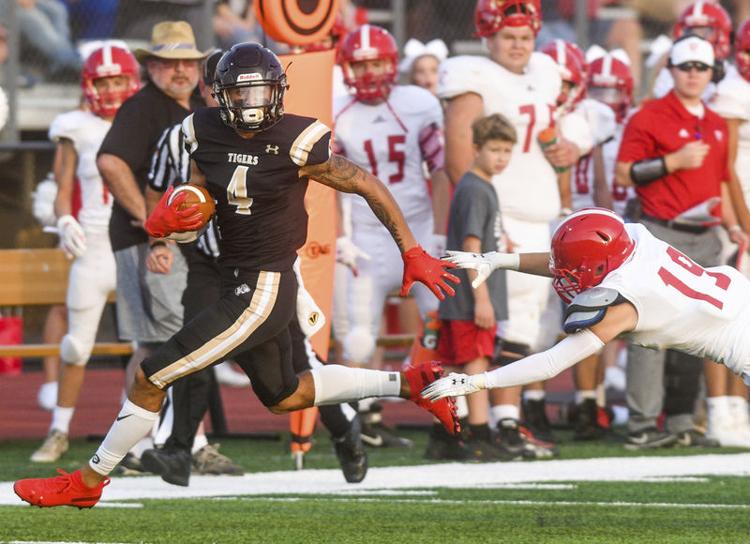 This year's squad might be the best ever. Wide receiver Julian Fleming is an Ohio State verbal commit and the No. 1 player in the nation according to ESPN's recruiting rankings. Additionally, Gaige Garcia (Michigan), Cal Haladay (Michigan State), Preston Zachman (Wisconsin) and Max Tillett (New Hampshire) have committed to Division I schools. Senior lineman Lear Quinton will wrestle at Division 1 Brown.
Fleming is already the state's most prolific receiver in terms of yards and touchdowns in state history. He still needs a few more catches to break that mark. Garcia's 154 total touchdowns are also a state record, along with his 134 career rushing touchdowns. They've accumulated those stats playing only two quarters in most of their games.
In 15 games, the Tigers have outscored their opponents 812-75 with 10 shutouts.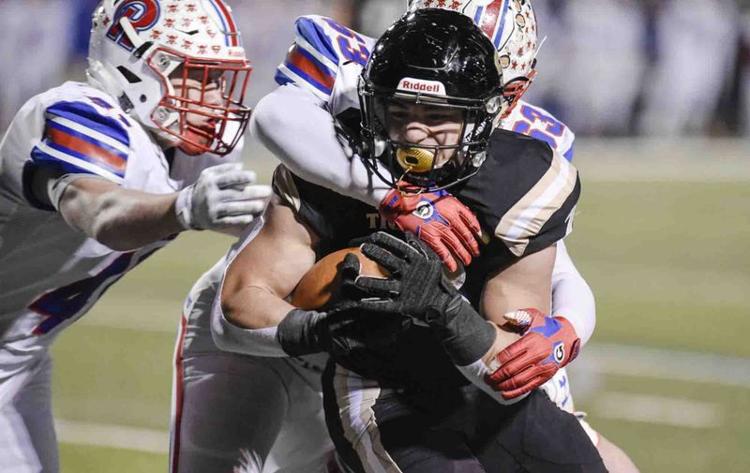 The Tigers are and have always been about more than their star players. Their success is built around execution and expectation.
"Being a Division I recruit is great, but Southern is great because it is so flawless in its execution," said Doyle. "They don't ever play down to an opponent. That sometimes happens with a favorite. Many of the players know they are going to play a half, but they play so hard and so well. They treat every game the same.
"Not only that, they develop players. For every Julian Fleming that comes into your program, there are 10 other guys whose names we don't know. They make the program great year after year."
Southern Columbia doesn't rest on its laurels, long-time football writer Doyle Dietz said. Dietz, who is in the midst of his 50th season covering high school football in the region, said the Tigers simply outwork their opponents, not just during the season, but all year long.
"No one knows what the workouts are like for the Garcias over the summer," said Dietz, who worked for 30 years as the Anthracite Sports writer for the Reading Eagle. "Their workout regiment, the work those players are doing is torture. The torture these guys put themselves through to get ready is amazing. Until you work as hard as they do, you can't complain."
Eyeing a 10th title
The Tigers enter Friday's game with nine golden footballs already stocked in the trophy case.
To get here, one win from the title, Southern has laid waste to a schedule in which all 10 regular-season opponents qualified for the playoffs. Consider:
In the opener, Southern ended Hammond, South Carolina's, 25-game win streak with a 36-0 pasting on ESPN. Hammond just won its third consecutive state title — 11th in 16 years — a few weeks ago.

Two other teams the Tigers beat in the regular season — Jersey Shore and Wyoming Area — were still playing this weekend in the state semifinals. Southern beat 4A semifinalist Jersey Shore 56-14 and 3A semifinalist Wyoming Area 42-0.

 

Jersey Shore was beaten by Dallas in its state semi-final and Wyoming Area defeated Tamaqua.

Southern also beat Montoursville, the District 4 3A champ that lost to Wyoming Area in the state quarterfinals, 35-0. It was their closest game of the season.
"When you watch them on film it's like, 'Holy smokes! How are we going to score on them?'" said Shamokin coach Henry Hynoski, who won four state titles as a player for Southern from 2003 to 2006. "Then it's like, 'How are we going to stop them?' They are just amazing at all positions. They really don't have any weaknesses. On film you can see certain players you can attack and exploit. Not with this team."
DeFrancesco, who coached against Roth while the head coach at Danville, Shamokin and Mount Carmel, said teams almost have to play a perfect game to win against Southern Columbia.
"When you play Southern you cannot make any mistakes. They won't make mistakes," he said. "You have to play your finest game, be at the top of your game to beat them. We've had some success, but not a lot. Not too many people have."
The best SCA team?
There is a legitimate question as to whether this is even the best Southern Columbia team.
In addition to the 2018 team — one that featured quarterback Stone Hollenbach, a walk-on now at Alabama — and the current version, the 2004 and 2006 teams both went unbeaten and won state titles and are part of the discussion. The 2004 team was led by state player of the year Dan Latorre at quarterback and Hynoski at fullback. Hynoski was the state player of the year two years later when he helped lead Southern to a 16-0 mark — the first in state history in 2006. The 2006 team finished the season with a 56-14 romp over West Middlesex in the final.
"They will always have an argument from the 1994, 2004 and 2006 teams," said Hynoski. "This is one of the best teams not just in Southern history, but state history. Five Division I players from one school — that's almost unheard of. There might not be another group that talented and special."
"Those 2004 and 2006 teams were really special," said Doyle. "Would they beat this year's team? I can't tell you that. I know it wouldn't be a blowout."
Perhaps DeFrancesco sums up the 2019 team the best: "What I admire most about Coach Roth is they make it look easy ... I'm telling you it isn't," he said. "They win and easily defeat some very good programs and they make it look easy. It's not easy to do what they do."
Fleming, who is heading to Columbus, Ohio, as an early enrollee in the next few months, just wants to be part of the conversation. That would be enough.
"Being in a talk with Berwick and those old Mount Carmel teams, that's neat," he said. "I just want people to remember how dominant our teams are.Remember what we've done."
Daily Item sports reporters Todd Hummel and Scott Dudinski contributed to this article.