The contenders for the best high school football team from the Susquehanna Valley reads like a Who's Who of high school football. Names such as Curry and Diminick are, of course, central to the story.
Over the past two decades, no Pennsylvania prep team has been more dominant than Southern Columbia. The Tigers are going for their 10th state title, adding to their own record.
The PIAA has only awarded state titles since 1988. The only Valley schools to win state titles since then have been Berwick, Mount Carmel, Selinsgrove and Southern Columbia. Mount Carmel, the winningest program in Pennsylvania, also featured numerous Eastern Conference championship teams that finished the season unbeaten.
That is where the conversation of best ever begins. 
Winningest program
Beginning with a double overtime win over Forest Hills in 1994, Mount Carmel won state titles in every even year from 1994 to 2002. While the 1998 team had a loss — an 18-15 loss on the road to eventual Class 3A state champion Allentown Central Catholic — it might have been the best of the group.
The '98 Class 2A state championship team had eight all-state players and two state players of the year on the roster. The Red Tornadoes outscored opponents 505-122. It featured 1998 state player of the year in QB Nick Sebes and 2000 state player of the year Jon Veach in the backfield. The MCA defense pitched four shutouts and had all-state players at all three levels of its defense.
Dave "Whitey" Williams' squad routed Shady Side Academy 44-7 in the 2A title game, becoming the first team to invoke the mercy rule in a PIAA final.
"The 1998 Sebes and Veach team was the best of that run," longtime school football writer Doyle Dietz said. "Jon was really something and made them go."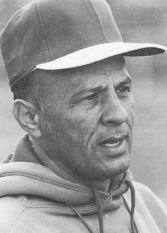 The title of best Mount Carmel team ever may have to go to Jazz Diminick's 1969 squad, one that can surpass Southern's volume of Division I talent. Led by one of Diminick's sons, high school All-American Gary Diminick, the 1969 Red Tornadoes went 12-0, outscoring opponents 504-95.
Their closest game was a 19-6 win over West Hazleton, and the Red Tornadoes capped the season with a 47-6 rout of Valley View for the Eastern Conference title. The win came a year after MCA lost to Blakely in the EC final.
Led by all-state players Gary Diminick, Bob Chuprinski and Dennis Hepler, nine members of the 1969 team earned Division I scholarships.
Diminick went to Notre Dame, where he helped the Fighting Irish to the 1973 national title. Other DI scholarships went to Chuprinski (Temple), Hepler and Joe Wozney (North Carolina State); Gary Howanec (Brown); Henry Hynoski and Dave Bush (Temple); Josh Halcovich (Boston College) and Phil Klaus (UCLA).
The squad was honored this year, 50 years after its unbeaten season. Mount Carmel's sports information director Jose Gozalo said the highly recruited players separate that team from most.
Diminick, rushed for a then Pennsylvania state record 2,099 yards, scoring 38 touchdowns and 244 points, also a state record. He ran for more than 4,200 career yards and 73 touchdowns.
"Gary Diminick was the Julian Fleming of his time," Gonzalo said. "Parseghian, Paterno, Woody Hayes all were in the high school competing for his services. He ended up starting as a junior for the Irish and was a significant player on the 1973 National Championship team. He ended up as the all-time leading kickoff return man, surpassing a player by the name of Paul Hornung."
"Would Notre Dame take a chance on a guy like Gary at his size, about 5-foot-10?" said Dietz. "That was a hell of a team, and Gary was the measuring stick. He was a flier."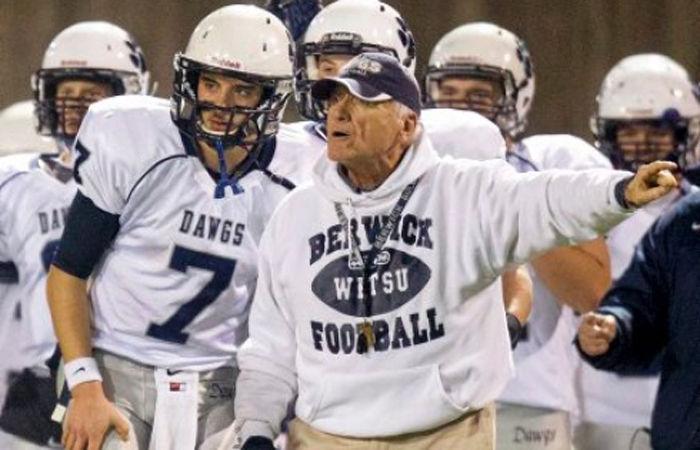 Curry's Dawgs
There are arguments for at least two Berwick teams led by legendary coach George Curry as the Valley's best ever. The Bulldogs won six state titles under Curry and three mythical USA TODAY Super 25 national titles (1983, 1992 and 1995).
Most point to the 1983 team led by future NFL player Bo Orlando and the 1992 team led by Ron Powlus, the nation's top quarterback and future record-setting QB at Notre Dame, as Curry's masterpieces.
"The 1983 team was a great team," said Doyle. "They were undefeated and shut out almost everybody but there were no state playoffs. But they were terrific."
The 1983 team went 13-0 with 11 shutouts. It's only close game was a 16-14 win at Shikellamy where the Bulldogs took a 16-0 lead and held off the Braves' two fourth-quarter touchdowns from Chuck Lauver. Three players were named to the all-state team in 1983, including Orlando who went on to play in the NFL for nine seasons.
"People ask me all the time. The best team I ever covered was the '83 Bo Orlando team (at Berwick)," Dietz said. "That team had it all. I would ask George (Curry) over the years, after all his great teams, about the 1983 team. He would give me that smile and say, 'it was pretty good; it was pretty damn good.'"
A decade later, the Bulldogs also went unbeaten. The 1992 team went 15-0, shutting out five teams and outscoring its opponents by an average score of 40.1-4.8. The Bulldogs' only close game was a 14-6 win over Hazleton. Three players, including Powlus — the national and state player of the year — were named all-state.
"The '92 team had only one competitive game all year," Doyle said. "But it wasn't boring watching them. It was something really special to watch them execute the way they did. It is something similar with this Southern Columbia team. The execution is almost perfect."
"Watching the Powlus team was like watching a Division III college team; they were so good," said Dietz. "I remember watching Ron Powlus throw the ball in the state final and it was like watching NFL Films. You knew it was going to be on target and they were going to catch it."
Shikellamy's fast start
Dietz said Shikellamy's first football team — following the 1965 jointure of Sunbury and Northumberland — is a slam dunk as the best Braves' team ever. 
Shikellamy finished 11-0 under coach Dick Purnell, winning the league and Eastern Conference titles. The team outscored opponents 356-76 with a pair of shutouts.
The Braves capped the perfect season with a 14-6 win over Blakely in front of 12,000 fans at Bucknell University. The loss was the first for Blakely since 1962. Junior Walter scored both TDs in the victory, one on the ground and another on a pass from quarterback Bill Drumm.
"I rooted against them because I was from Danville and they were Sunbury," Dietz said, who was just a year out of school during the Braves' title run. "That team had a lot of talent and it proves when you have talent, you can have success. Dick Purnell and Dick Hort did a hell of a job with those teams. You never have to apologize for winning with talent." 
Seals run the table
Expectations were high for Selinsgrove's 2009 seniors following close calls in 2007 and 2008. The Seals got over the hump in 2009 with a dominant regular season, capping a perfect 16-0 run with a 10-7 win over Manheim Central for the school's only football state title.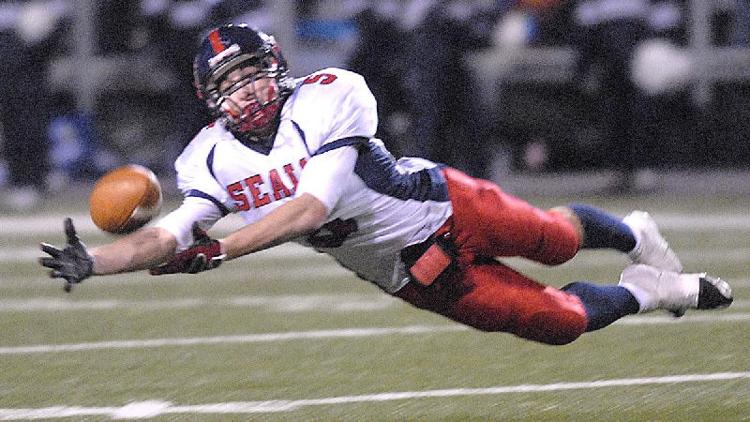 Led by future Penn State safety Ryan Keiser, All-American wrestler Spencer Myers and Harvard-bound quarterback Cory Briggs, the Seals were rarely tested. They outscored opponents 647-96, an average of 40.4-6.0 per game, to go with six shutouts. Five all-state players dotted the roster.
In 2007, the Seals lost to eventual state champion Thomas Jefferson in the state quarterfinals. The following season, they lost 13-7 in the semifinals to state runner-up Archbishop Wood. In 2009, the Seals finished it off, outscoring four playoff opponents 104-20, including a 28-0 shutout of Archbishop Wood in the semifinals.
Who is the best?
There is no real answer, right or wrong, as to who has the best Valley football team. Each of them, from the unbeaten Line Mountain team in 1971 to the 2018 Southern squad stood apart.
Perhaps the smallest bit of separation comes regarding the word "team."
"Here's the thing," Dietz said in his matter-of-fact tone. "They all played in different eras, different ages. But when you talk about Berwick, it's the 'Bo team,' or the 'Diminick team' at Mount Carmel. Who do you pick with this Southern team? You don't know." 
Daily Item sports reporters Todd Hummel and Scott Dudinski contributed to this article.