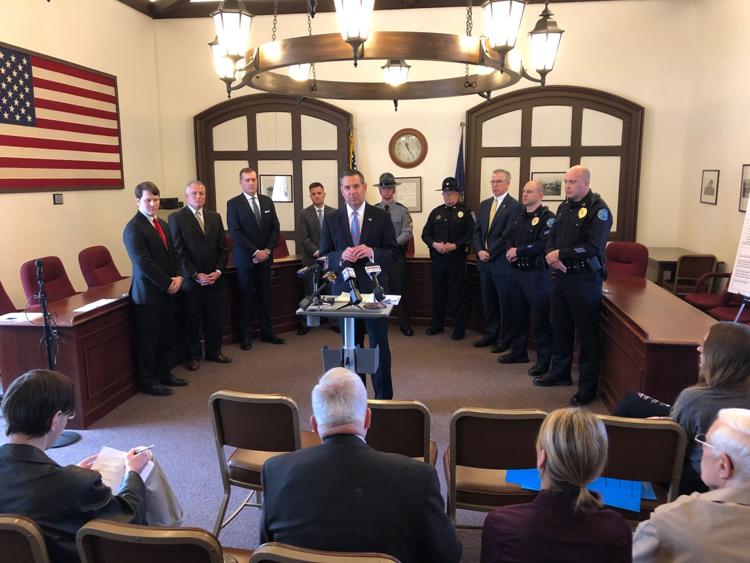 MILTON — A multi-agency investigation into drug trafficking based in Milton led to federal indictments against 22 suspects accused of conspiring to sell more than $1 million of cocaine, heroin and fentanyl in Northumberland, Union and Dauphin counties.
Two separate grand jury indictments filed in Harrisburg federal court allege drug trafficking and firearms offenses against the suspects. At least 17 are in custody. Five of the suspects' names were redacted from court documents.
A spike in overdose deaths and drug trafficking in Milton inspired the investigation dubbed Operation Save Milton, said David Freed, U.S. Attorney for the Middle District of Pennsylvania. Confidential informants were used in controlled drug buys to develop information on the alleged network, he said, adding that apartments along Broadway Street in Milton's downtown were the base of the alleged operations.
The suspects allegedly received 20 kilograms of cocaine either shipped through the U.S. mail from Puerto Rico to Central Pennsylvania or purchased and transported from California, according to the U.S. Attorney's Office. The suspects also allegedly dealt in kilogram quantities of heroin and gram quantities of fentanyl.
Each kilogram of cocaine is valued at between $32,000 and $35,000 and each 100 grams of heroin is worth approximately $65,000, the Attorney General's office stated.
"What sets an operation like this apart is the amounts of drugs we're talking about," Freed said.
The distribution network operated between October 2016 and Wednesday, according to the indictments. Eight of the suspects lived in Milton, four in Lewisburg, one in Sunbury, one in Northumberland.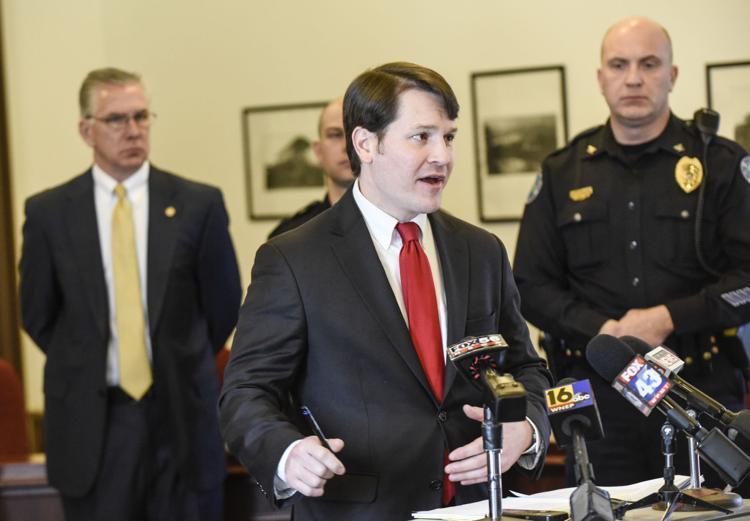 "People need to understand the amount of drugs that were taken off the streets is enormous," Northumberland County District Attorney Tony Matulewicz said. "Thousands and thousands of doses of drugs are now gone. It's impossible to stress how big this case was. It takes a lot to not give in and make a quick couple of arrests."
Milton Police Chief Curt Zettlemoyer said more than 160 law enforcement officials met at 4 a.m. Thursday. By 5 a.m., teams of law enforcement were stationed at varied locations including Milton Village, Kelly Court Apartments and Meadow View Apartments in the Lewisburg area. The collaboration was unlike any Zettlemoyer experienced in his career, he said.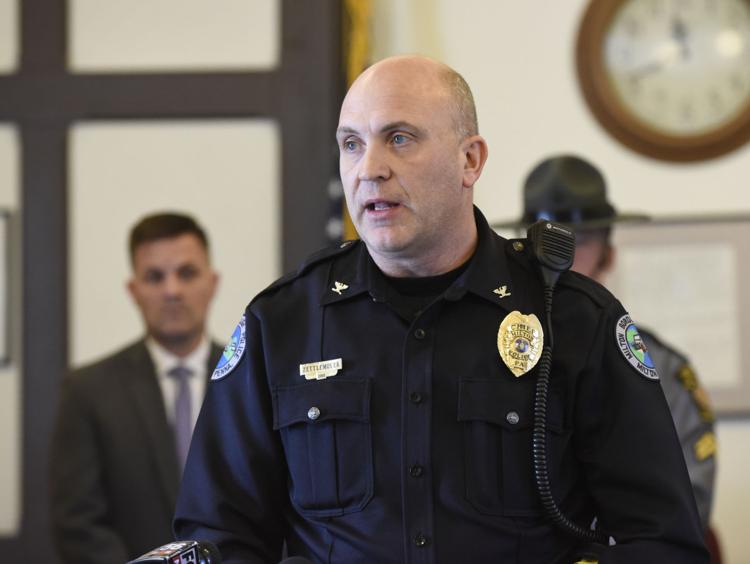 "By 5:07 a.m., we had people in custody," Zettlemoyer said following a press conference Friday at Milton Borough Hall, the same place the suspects were held the day before. "There were a lot of people in the room who worked hard today. I want to give extra credit to the people who worked on this on a daily basis, took time away from their families and continued to stay on the streets. These are dedicated people."
Defendants
Defendants listed in the indictments are Kevin Caban Robles, 29, of Harrisburg; Reymond Nieves Hernandez, 31, of Milton; Ricarte "Cando" Bristol Negron, 46, of Milton; Harold "Chango" Maysonet Pagan, 25, of Milton; Jamie Morales Rivera, 27, of Wisconsin; Justo "Lobi" Melendez, 38, of Milton; Bradimir Aviles Hernandez, 51, of Milton; Robert Pacheco, 38, of Sunbury; Jose Miguel "Fat Boy" Guzman Ruiz, 36, of Lewisburg; Francisco Javier "Javi" "Guavina" Ortiz Candelaria, 34, of Milton; Ariel "A" Diaz, 33, of Williamsport; Roberto Rodriguez Bristol, 28, of Milton; Tony "Honda" Orlando Garcia, 40, of Northumberland; Israel "Jigilo" Gonzalez Jr., 37, of Lewisburg; Yarelis Seda, 24, of Lewisburg; Kimberly Roman Rivera, 33, of Lewisburg; Denny Fernandez-Molina, 44, of Milton.
Mandatory minimum sentences begin at 5 or 10 years for most of the suspects. Four of the suspects face possible maximum sentences of life in prison.
According to the indictments, Nieves Hernandez conspired to distribute more than 5 kilograms of cocaine and more than 1 kilogram of heroin. Bristol Negron and Maysonet Pagan both are accused of doing the same with more than 500 grams of cocaine and 100 grams of heroin.
The quantity of 500 grams of cocaine plus unspecified amounts of heroin is referenced in allegations against Morales Rivera, Guzman Ruiz, Ortiz Candelaria, Diaz, Orlando Garcia, Gonzalez and Seda.
Two suspects whose names were redacted were apprehended at Newark International Airport. According to the indictments, they held $149,990 in cash and intended to fly to California to purchase 10 kilograms of cocaine.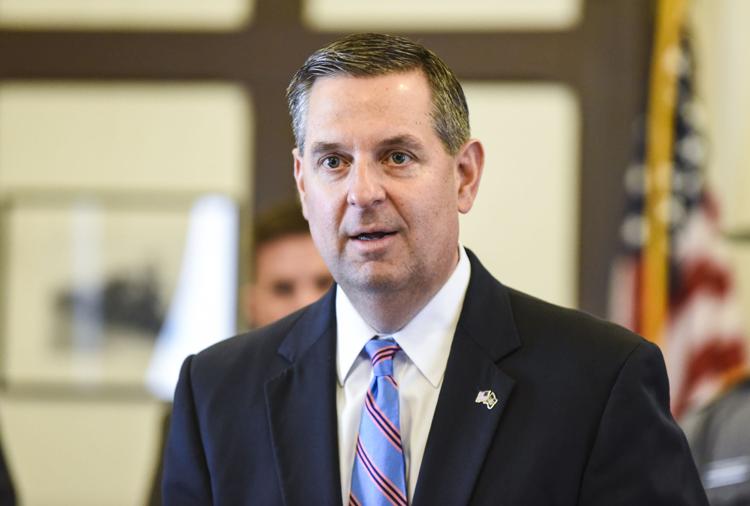 'Just the beginning'
Freed led the press conference, attended by more than two dozen uniformed and non-uniformed law enforcement officials of varied agencies. The investigation could yield additional arrests, Freed said.
"This was an effort by everyone and just the beginning," Freed said. "There is much more to come."
Matulewicz declined to comment when asked if the investigation could lead to local charges against any suspects accused of selling drugs involved in fatal overdoses in Milton.
Agencies involved in Operation Save Milton were the U.S. Attorney's Office, Drug Enforcement Administration, Milton Police Department, Pennsylvania State Police at Milton, U.S. Postal Inspection Service, Northumberland County District Attorney, U.S. Marshals Service, Buffalo Valley Regional Police, Union County Sheriff's Office, Northumberland County Sheriff's Office.