SUNBURY — The seven adult community centers for older residents in Northumberland County will close indefinitely starting on Monday as the 2019 coronavirus spreads, according to Commissioner Chairman Sam Schiccatano and county Area Agency on Aging (AAA) Administrator Karen Leonovich.
The centers, formerly known as senior action centers, are located in Milton, Northumberland, Sunbury, Herndon, Kulpmont, Mount Carmel and Shamokin.
"We are leaving it open-ended right now, but we are planning at a minimum of two weeks, possibly longer depending on what happens," said Leonovich. "We have the most vulnerable population."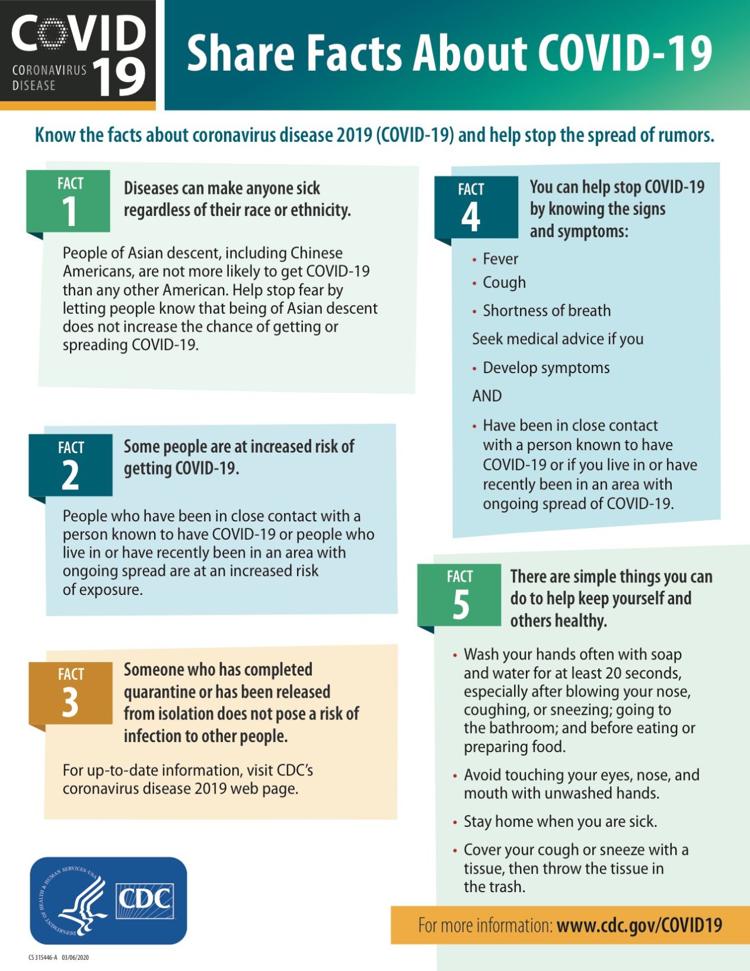 The Centers for Disease Control and Prevention reported older adults are at higher risk of getting "very sick from this illness." Those with serious chronic medical conditions, such as heart disease, diabetes and lung disease, are also at higher risk.
The staff will continue to work and be brought into the county office to make reassurance calls. This means they will contact members of the center as well as the more vulnerable adults with no friends or family in the area to ask if they need medication picked up or other tasks, or to make sure they have someone to talk to, said Leonovich.
Any members who depend on the centers to receive meals will also be provided with meals. Starting on Wednesday, meal provider Frey's Commissary, of Montoursville, will start delivering those meals for every day of the week, said Leonovich.
"On Monday and Tuesday, our agency will provide the meals, whether it's to run to the grocery store or order the food for them," she said.
Leonivich thanked the commissioners and chief clerk Maryrose McCarthy for being supportive throughout the decision-making process. She also said she would not have been able to get through this past week without her staff.
"We are taking precautions," said Schiccatano. "At this time, we don't think that older people in their 70s and 80s should be gathering. We don't know the amount of time right now, we will close until it is OK to open again."
If there is an older resident that needs to be checked on, Leonovich said call the department at 570-495-2395.
"I keep telling my staff information is coming at us minute by minute," Holly Kyle, executive director, Union-Snyder Area Agency on Aging, said Friday. That was before she'd learn that the peer agency in Northumberland County announced the closure.
Union-Snyder hasn't yet made the same announcement. Officials continue to monitor the situation, Kyle said earlier Friday.
"The reason being is for some of our seniors, that is their one nutritious meal. That is their one contact with an outside agency on a given day," Kyle said of visitors to her agency's four locations in Union and Snyder counties. 
Seniors at the centers were educated on coronavirus beginning last week, Kyle said. They were advised on the importance of good hygiene, social distancing, signs of symptoms — fever, cough, shortness of breath. She urged seniors to prepare as they would in extreme snow or flooding: stock up the pantry, take care of prescriptions, stay in touch with others.
Those feeling ill were urged to stay home. Those wishing to avoid contact in the hopes of avoiding the virus, Kyle said she supported that line of thought, too.
"It's OK to stay home," she said.
The agency's staff worked this week to update contact information for visitors to the centers, bumping up an annual exercise given current circumstances. Staffers worked with the agency's contracted caterer on potential options for at-home meals to be delivered. 
"What we may institute is doing a weekly check-in," Kyle said. "Should the time come that we need to close our centers temporarily, we certainly will make sure those folks who need meals will receive them."
The Union-Snyder Area Agency on Aging will update its website and social media channels with relevant information about the coronavirus. She stressed that senior citizens should "go to the reliable vetted sources" for information like the Centers for Disease Control, Department of Health and World Health Organization.
"Those are the sources where people should be gleaning their information from. Be good consumers of the information you're receiving," Kyle said. 
Sen. Bob Casey, D-PA, hosted a conference call with media and public officials from Northeast Pennsylvania. He urged specific actions Congress should take on top of the $8 billion emergency spending package already authorized to address COVID-19.
Some of the recommendations from Casey include:
Additional funding for surveys and inspections to ensure nursing facilities are prepared to prevent the virus's spread and treat emerging cases;
Provide respite for family caregivers caring for senior citizens under quarantine; 
Increase federal Medicaid funding to make more direct service providers and home health workers available by hiking their pay, overtime and benefits; 
Waive cost-sharing and copayments for testing for seniors, lift prior authorization requirements, ease "early refill" restrictions, offer 90-day supplies and expand helplines and telehealth services; 
Provide more money to meal programs to ensure seniors have a stockpile of healthy meals at home.
Casey said Pennsylvania must learn lessons from the suffering in Washington state, considered Ground Zero for the outbreak in the states.
"I want to make sure Pennsylvania gets every dollar it's entitled to," Casey said. "We're in a phase now that's mitigation. We're out of the containment phase."