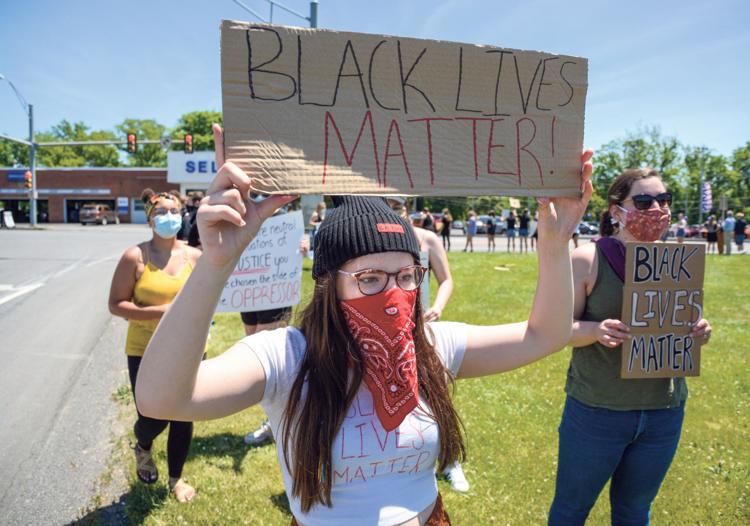 SELINSGROVE — Destiny Arturet has protested against racism and police brutality in Harrisburg and New York City in recent days and on Monday she joined Selinsgrove demonstrators.
"As a woman of color, I have experienced micro-aggressions," said the Puerto Rican who has been called "spicy" and even asked if she carries a knife.
A 2012 graduate of Susquehanna University who lives in Harrisburg, Arturet said she wanted to join the event held near the campus at the corner of Market Street and Route 522 "because SU means a lot to me. I loved my time here as a student and want to stand united with the people who live here and the students."
About 70 protesters, many carrying signs in support of the "Black Lives Matter" movement that was revived after the May 25 killing of George Floyd, a black man, by a white Minneapolis police officer, gathered at the intersection at one point in the early afternoon. The demonstration was held from noon to 6 p.m. and attracted about 125 people throughout the day, co-organizer Isabella Moles said.
"We are making a statement to our community that we are not going to accept racism," said Maegan Bogetti, who hopes to spur change and improved relations between people of different cultures and backgrounds.
Like Arturet, Miles Mogush has participated in several protests.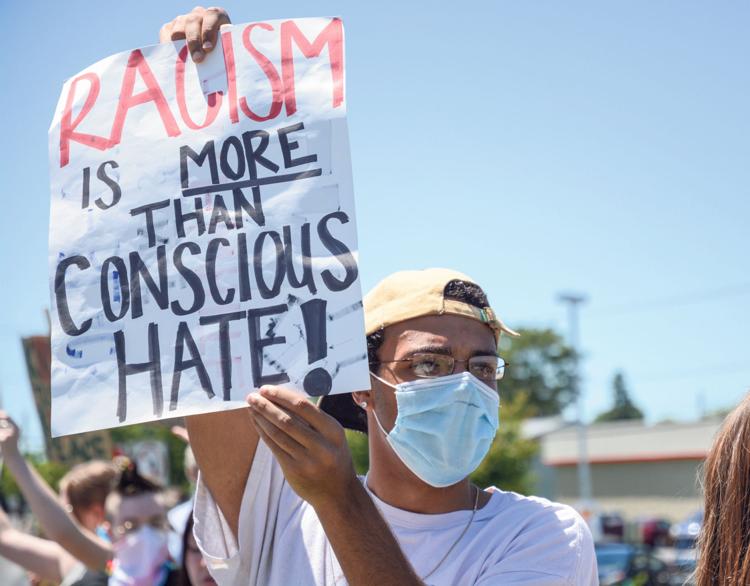 "I'm fighting for my life," said Mogush, an African-American. "We're all here to make peace. We all want to be treated equally."
He added that "being pro-black does not mean anti-white" and said groups advocating for the end of police brutality and racial divide in rural communities like Selinsgrove is important.
"That will make the big difference," he said.
"Hopefully this disruption will show that we need change," said Chris Kalcich, a member of the Selinsgrove Borough Council.
Arturet supports the movement to defund police departments and replace them with community-led public safety officers tasked with building relationships.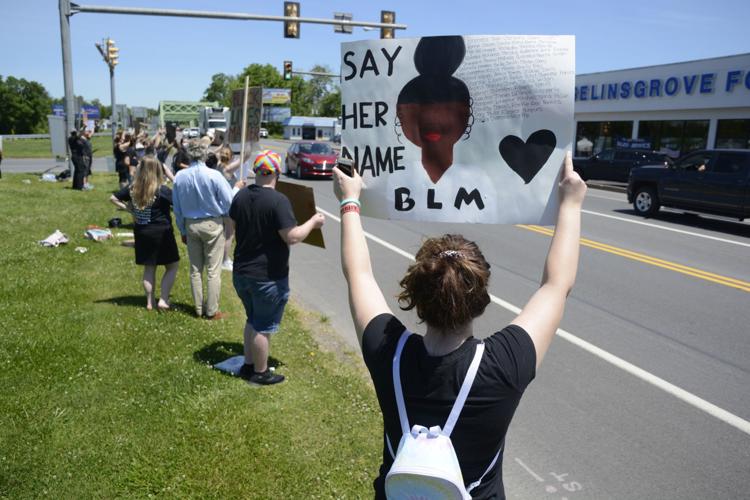 "That would be a great start," she said.
A majority of the motorists that passed the group honked horns in support while a few drivers shouted negative and threatening comments.
One protester declined to give her name out of fear after she received threatening responses to her support of the group on Facebook.
Moles and protest co-organizer Lauryn Longacre said they wanted to give community members a chance to speak out against racism and show support for the many similar protests taking part across the country in the wake of the police killings of Floyd and Breonna Taylor, a black woman shot in her Louisville, Ky. home on March 13.
"We want to highlight the Central PA movement," Moles said.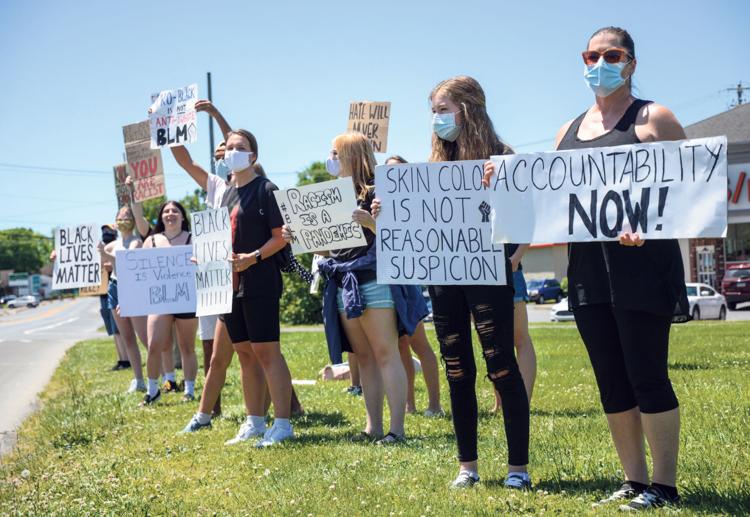 For Sierra Medina, an African-American woman who grew up in Selinsgrove and is studying journalism at Waynesburg University, joining the protest was an opportunity to encourage others to understand how police brutality is impacting black men and women and embrace diversity.
"It's very important for this rural community that even if police brutality is not (happening here) a wake-up call needs to happen," she said.
Arturet said she is joining several protests despite some backlash, particularly among people who question why protesters aren't pushing the message of "All Lives Matter."
Her response? "No one is saying all lives don't matter. These are people who for years, and years and years have been systematically oppressed. The "All Lives Matter" argument deflects from the real issue."