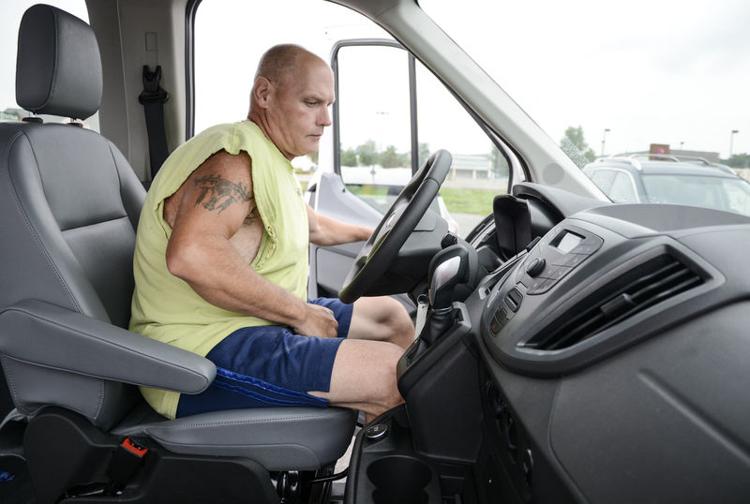 In the two months since Wood-Mode closed, former plant manager Dennis Buck lost his job, was hired in the same position at St. Martin Cabinetry in Cressona and has hired 14 former colleagues.
"I know their work ethic and their attendance pattern," Buck said.
St. Martin Cabinetry owner Peter Lee was so keen to recruit former Wood-Mode employees to his small plant that had employed 35 that he purchased a $30,000 van to shuttle workers from Selinsgrove to the Schuylkill County plant about 50 miles away.
Free transportation sealed the deal for Paula Hoke, John Michael, Clair Walls and Shelby Wagner, all long-serving Wood-Mode employees, who accepted job offers at St. Martin.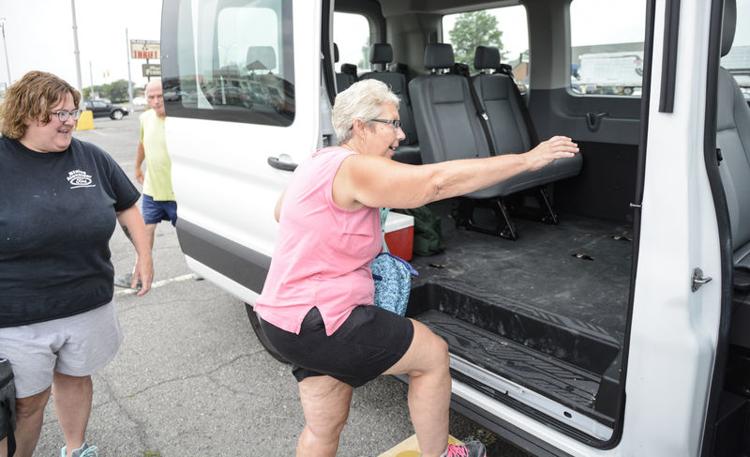 "I lived five minutes from Wood-Mode. I worked there 25 years and went home every day for lunch," said Wagner, of Kreamer. "If (transportation) wasn't available I couldn't have taken the job."
The Central Pennsylvania Workforce Development Corp. is trying to keep track of the Wood-Mode employees who have found employment based on people who have visited the CareerLink and by monitoring the Friends of Wood-Mode Facebook page, said executive director Erica Mulberger.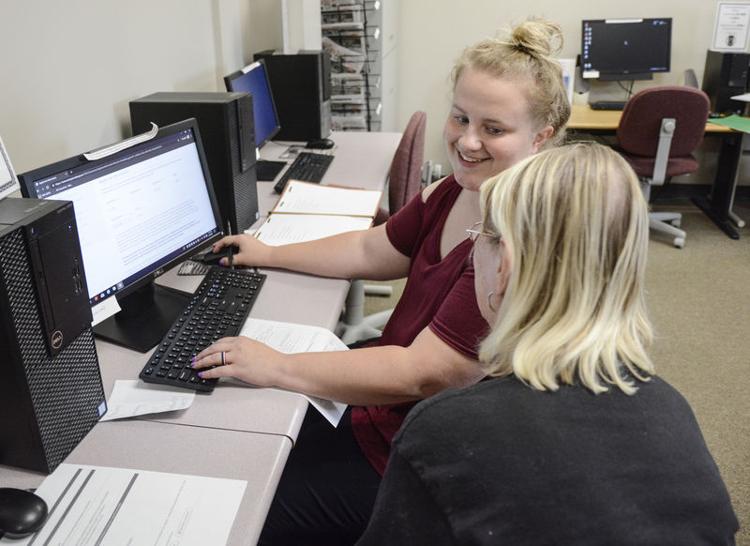 About 100 have reported finding jobs and one person has retired, she said adding, "We know that estimate is low to what is actually happening." 
Some are finding jobs in the manufacturing field with companies such as St. Martin, Apex Homes in Middleburg and Tedd Wood Custom Cabinets in Mifflintown.
Lynn Kuhns, president of Apex Homes, said he has hired about a dozen former Wood-Mode employees and still has an opening for a truck driver.
"We took time to meet with every Wood-Mode person who came in. We talked with what seems like hundreds," he said. "There are a lot of good people out there but many of them wanted to work in the cabinet shop and we didn't have that many jobs available."
Others are taking the opportunity to make a career change, said Mulberger.
Jennifer Renninger is among them. After working in the order processing department at Wood-Mode for more than 20 years, she's been spending the past two months on a full-time job search and is considering a job in health care.
"I feel like this may be calling," she said after touring the Selinsgrove Center on Wednesday.
Since losing her job, Renninger has been on eight interviews, attended several job fairs and taken numerous civil service exams "to expand my horizons."
Despite the activity "I still feel lost and I still harbor anger toward the Gronlunds for how it was all handled," she said, referring to Wood-Mode CEO Robert Gronlund and President Brooks Gronlund. 
Many former employees are still in limbo two months after the sudden and shocking Kreamer plant closure.
Though most of the 938 workers knew the 77-year-old company was going through financial hardship, no one expected it would shut down without warning.
Tammy Heeter was among the workers that Monday afternoon who was handed a letter announcing the plant was closing immediately before being ushered out of the building where state and local police were waiting to make sure their exit was non-eventful. Four days later, they were notified via a text that all benefits, including health insurance, would end that night.
Losing a job and the security it offered so suddenly at the age of 59 after two decades with the family-owned company has thrown Heeter for a loop.
The Beavertown resident has turned to the CareerLink staff in Sunbury for a new focus and has been visiting the office regularly for help in writing a professional resume and honing her job-search skills.
Like many of her former colleagues, Heeter is in a state of uncertainty.
"I'm conflicted. I don't want to panic (about not finding another job) but I'm kind of holding out hope about Wood-Mode," she said of a possible plant reopening if a deal being sought by Middleburg-based Professional Building Systems owner Bill French to buy the company's assets is finalized.
French, who has operated the modular home manufacturing firm since 2000, said this week that negotiations with Wood-Mode's prime lender, Great Rock Capital, are still ongoing and he hopes to have a signed agreement before the end of July.
Response to his efforts has varied widely by former Wood-Mode employees who have posted hundreds of comments on the Friends of Wood-Mode Facebook page where they share messages of personal and professional encouragement and news about a possible buyout and plant reopening.
"Thank you, Mr. French, for giving us hope. I would love to come back to work for you," wrote Beth Keister-Kreider. "Not interested," wrote another identifying herself online as Judi Lee.
Some doubt French will be able to resuscitate Wood-Mode, a business that for decades was regarded as a premier manufacturer of custom cabinetry before it came to an abrupt end when the Gronlunds failed to secure a buyer and more money to keep the business afloat.
The Gronlunds have not spoken publicly since May 13 and have not responded to repeated calls for comment. 
Buck said he expressed his concern to French that his announcement of a tentative buyout deal may cause some to put off a job search in the hopes of going back to Wood-Mode.
"It may give some employees a little bit of false hope," he said.
Several employers across the state and nation have been actively recruiting former Wood-Mode workers, including OakCraft Elegant Cabinetry in Phoenix, Az., and Buck worries some of his former co-workers may pass up these job opportunities.
Skeptical employees and local business leaders declined to speak out publicly about French's bid to buy the company, saying they wish him well but question how his proposal to restart an antiquated plant can succeed.
French said he's well aware of the challenges but said he has reached out to dealers to gauge their interest and will be assisted by two former Wood-Mode employees, Bob Gessner, former director of manufacturing, and Rod Hunter, former director of service operations, who know the plant and business well. He's also hoping to hire a former maintenance employee with knowledge on how to operate the building's old boiler system.
Several dealers are excited about the prospect of a Wood-Mode revival.
"Thank you, Bill French, for taking on this challenge and please know I'm ready when you are to get this going again," said one online post from a dealer with New Jersey-based Francie Milano Kitchens Inc.