1989-1990: The initial investigation
Barbara Miller was 30 years old when she was reported missing by her estranged ex-boyfriend on July 5, 1989, after attending the wedding of her best friend, Lori Wands, in Mifflinburg on June 30.
In 1990, Sunbury police first reported they believed Barbara Miller may have been murdered. Police began interviewing potential witnesses, including Mike Egan, a former Sunbury police detective who spent time in the mid-1980s in state prison for extortion. Egan met Barbara Miller while he was incarcerated and the two began to date after he was released in the late 1980s, according to police.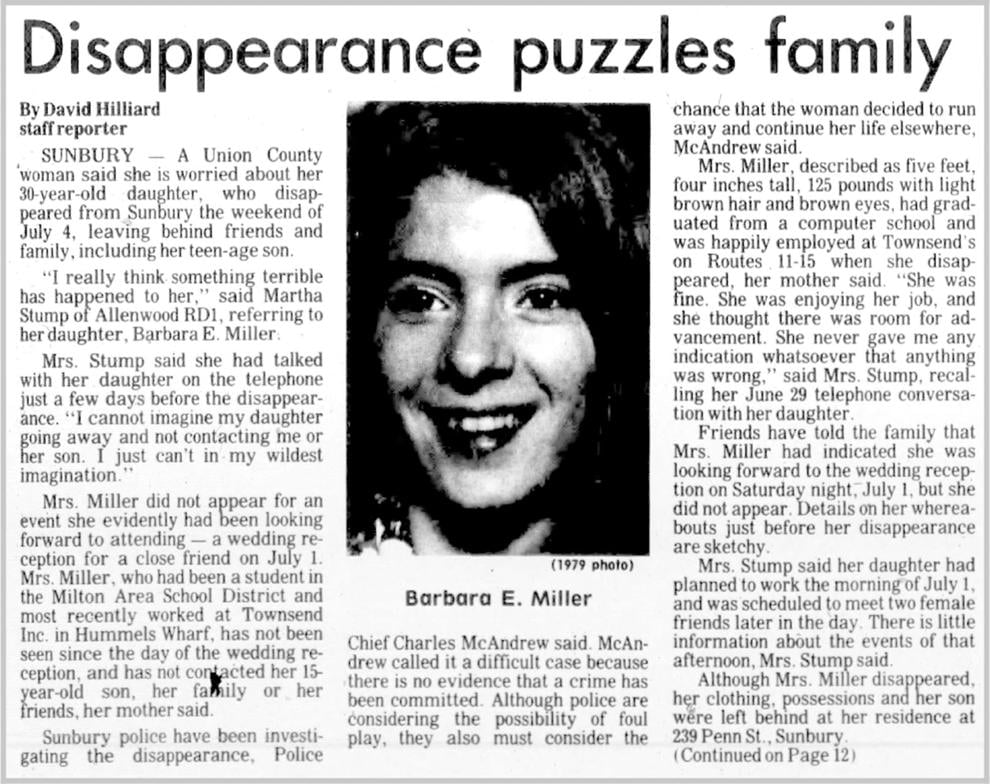 Egan told police he had nothing to do with her disappearance. He said the last time he saw Barbara Miller, she left with two men to go to a motorcycle event after returning home from the wedding.
1990-2002: Case cold for more than a decade
The case went cold in 1990 and was not brought back to light until 2002. At that point, then-Sunbury police officer Degg Stark dove into the Miller case and began to investigate tips given by potential witnesses. Stark visited several locations in and around Sunbury, including a water-filled strip mine near Trevorton called "The Canyon" in 2005. Stark also visited 239 Penn St., the former city residence of Barbara Miller, and the caves located outside of Sunbury, along Route 147.
Stark brought in Kim Zellers, who operated White Deer Search and Rescue with her husband from 1990 to 2006, and her cadaver dog, Bullet, after investigators received tips Barbara Miller's remains may have been buried in or around the site. The dog indicated there was an odor of human decomposition in the caves and recovered potential evidence.
Shortly after the home search, Northumberland County Judge Charles Saylor legally declared Barbara Miller dead in 2002.
That was the only update Zellers received on the case.
2008-12: Bones found under home
Stark retired from the Sunbury Police Department in 2005. The case went cold for another three years until a contractor doing work in Lithia Springs, Point Township, reported he found bones under the home in 2008. Following a search of the area, it was determined the bones were cow remains.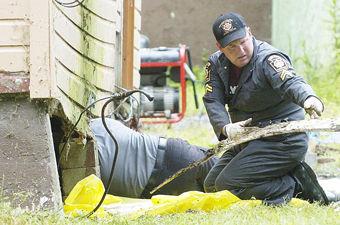 In 2009, Sunbury police again received information about the case. Former Sunbury Chief Steve Mazzeo claims he received information regarding a home along Front Street in Milton, a property owned by Northumberland County Judge Sam Ranck at the time of Barbara Miller's disappearance. Mazzeo said he was told there wasn't enough evidence to search 715 N. Front St.
At the time of Barbara Miller's disappearance, Ranck owned the home, which was lived in by Cathy Reitenbach, the sister of Egan, according to court documents. Ranck died in 2012.
2016: New chief reopens the case
After Tim Miller was hired in Sunbury in May 2016, the chief read the Barbara Miller files and re-opened the case. Chief Miller — who is unrelated to Barbara Miller — found the tip saying the missing woman's body was possibly buried on the property of 751 N. Front St., in Milton, in the Sunbury police report system. After finding numerous references to the address in police reports, Chief Miller requested a search warrant for the residence. The tip led him to believe Barbara Miller could have been buried in the basement or entombed in a wall inside the home.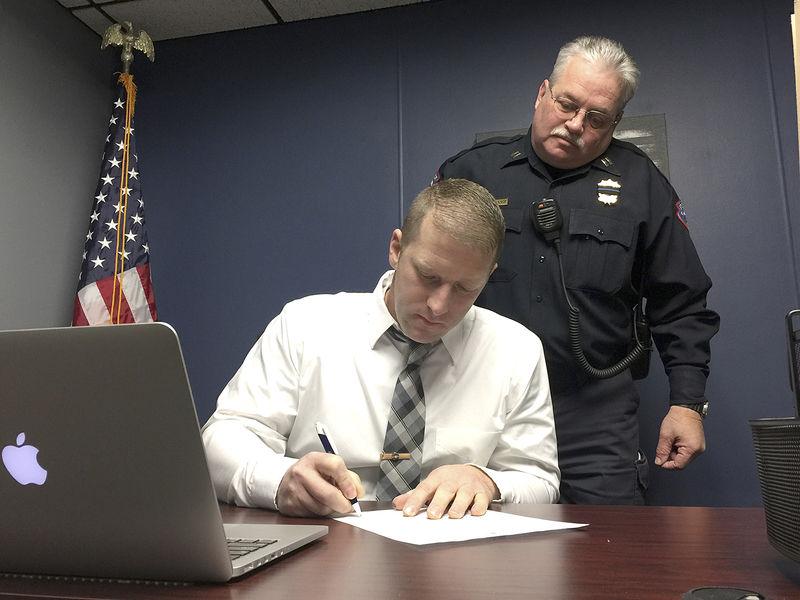 Miller and a team of contractors, police and Northumberland County Coroner Jim Kelley, removed walls and several tons of soil from the home during a week-long dig.
Weeks after the June dig, on Aug. 10, Chief Miller and Sunbury Cpl. Travis Bremigen and members of a state police forensic team served a sealed search warrant on Barbara Miller's former home at 239 Penn St.
The day after the visit to Penn Street, Chief Miller, Bremigen and a search and rescue team arrived at a pond, just outside of Lewisburg, on Route 45, and removed a large container. Chief Miller would not reveal what was in the container, saying only, "We got what we were looking for."
2017: Investigation team
Evidence collected at the Milton home, the pond and Barbara Miller's former home are being tested by forensic scientists, Bremigen said.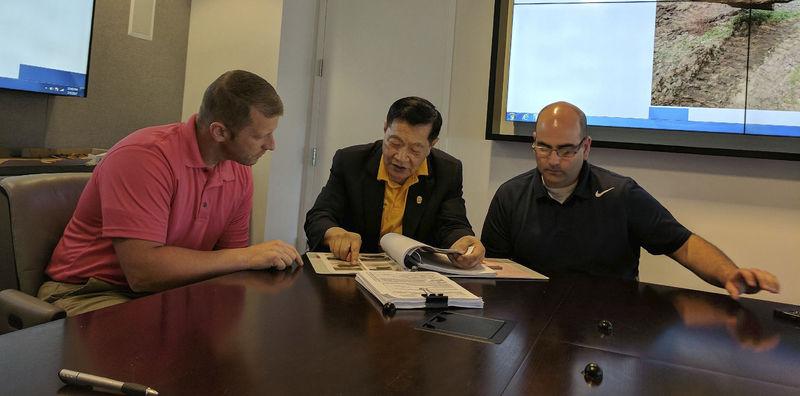 Renowned forensic scientists Dr. Henry Lee, of Connecticut, and Dr. William Bass, of Tennessee, joined Chief Tim Miller, county Coroner Jim Kelley, Bremigen, Cpl. Brad Hare and officer Brad Slack as part of the investigative team.
Chief Miller announced in the fall of 2017 that "wood chips" were located inside the walls that were removed from the Milton home.
2018 
Chief Tim Miller leaves the department and Cpl. Travis Bremigen takes over as lead investigator. Officer in Charge Brad Hare announces the Barbara Miller Cold Case investigation has been turned over to the state Attorney General's Office. No further information was released by Sunbury Police or the attorney general's office.