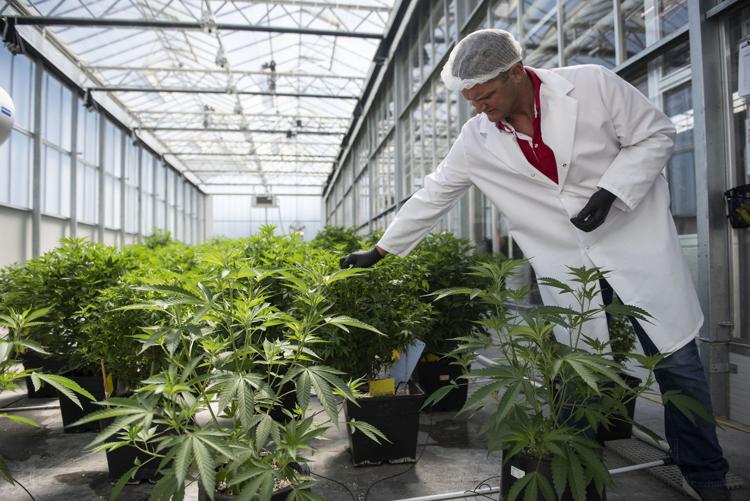 All six states bordering Pennsylvania enacted medical marijuana programs and with only one exception, they share a theme with the Keystone State: Rapid expansion of their patient bases.
Pennsylvania's program had quickly grown to become the biggest among its neighbors. The state's registry, as of Sept. 16, boasts 172,500 people with medical marijuana cards, 131,000 of which are considered active patients. Another 27,000 are navigating the certification process, according to the Department of Health.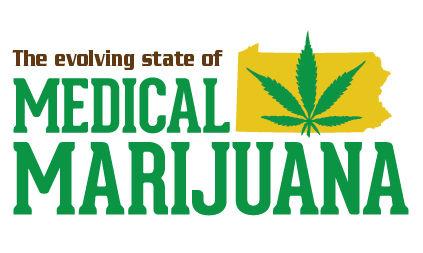 The patients are free to shop at 60 approved dispensaries across Pennsylvania. No border state has more participants or dispensary options, according to the states' respective medical marijuana agencies.
Though Delaware, Maryland, New Jersey, New York, Ohio, West Virginia all trail in these categories, the theme of growth is the same, save for West Virginia, which is struggling to get its program in operation.
Maryland
Maryland's program counts 56,000 certified patients, with 250 to 350 patients registering each day, according to a recent Baltimore Sun report.
Officials said the number of patients has more than tripled from the 18,000 people who first registered in Maryland to seek relief from severe pain, seizures, post-traumatic stress disorder and other conditions.
Lawmakers there adopted medical marijuana law in 2013. The program is nearing its second anniversary after going live in the fall of 2017.
"We just had the highest sales month (August) we've ever had," said George Merling, owner of the Allegany Medical Marijuana Dispensary in Cumberland, Maryland. "The number of patients has grown significantly."
Nearly $2 million in transactions was recorded statewide by dispensaries in 2018, the first full year of the program, with $96.3 million in sales. Although totals for 2019 are not yet available, officials are expecting at least a 50-percent increase, according to the Sun's report.
However, the four years spent ramping up the Maryland program were fraught with challenges and controversy.
Issues included the geographical dispersion of licensees, a lack of minority participation among potential licensees, participants having political ties, regulations on prescription cross-state travel and a lack of banking institutions willing to avoid potential conflict with the federal government, which has still not legalized medical cannabis.
Maryland cannabis businesses have faced a financial challenge as less than five banking institutions in the state are willing to take deposits from cannabis businesses.
A new round of licenses is due to be granted by the Maryland commission at the end of September. The latest round is expected to address the lack of minority participation discovered in the initial rollout.
New Jersey
New Jersey's patient base grew to 53,792 as of Aug. 26, according to Donna Leusner, communications director, New Jersey Department of Health. That more than tripled from 17,000 under current Gov. Phil Murphy, who took office in 2017. The program was signed into law in 2010 and sales opened at the state's first dispensary two years later with just 338 certified patients, according to a 2013 biennial report on the program.
The Garden State received 198 applications in just two days for 24 new dispensary permits, Leusner said — a major expansion as just seven dispensaries are currently in operation. And like Pennsylvania which expanded its qualifying conditions list to 23, New Jersey now accepts patients with one of 17 different diagnoses, up from 11 in 2018.
Other changes include the expansion of possession limits, up to 3 ounces from the previous 2-ounce limit, and the inclusion of physicians assistants and advanced practice nurses as authorizing practitioners, joining doctors, Leusner said.
Revenue at the state's dispensaries climbed to $53 million in 2018, up from $29 million the year prior, according to the state's latest biennial report. A sales tax is being eliminated, with lawmakers phasing out the tax in 2022.
Delaware
Medical marijuana passed in Delaware in 2011. The state operates the smallest program among Pennsylvania's neighbors, with 8,034 active patients in late August including 328 caregivers, 25 pediatric patients and 44 pediatric caregivers, according to Paul Hyland, program administrator for the Office of Medical Marijuana.
A state report showed new patients accepted into the program reached 4,389 in 2018, up from 2,156 new patients in 2017.
Three companies operate the state's four dispensaries, which employ 167 people, Hyland said.
The Office of Medical Marijuana employs four full-timers and three part-timers itself, Hyland said, which restricts how quickly applications can be processed. He estimated up to 800 applications are received each month. Applications climbed 121 percent in 2018, the state report states.
"I don't think we could go much faster than that," Hyland said, adding the state took a measured approach in opening program dispensaries. 
"You don't want to throw open the doors and hope for the best," he said.
Delaware has more patients age 50 or older than it does those 30 years or younger. Severe pain is the leading qualifying condition followed by muscle spasms and cancer, according to the state report.
The program's total budget was just $480,100 in 2018. Revenue was $524,321 and after expenses, a year-end program profit of $134,442 was realized, the report states.
Ohio
Like Pennsylvania, Ohio adopted its medical marijuana law in 2016. Unlike Pennsylvania, its sales didn't begin until this year when its first dispensary opened.
Provisional licenses were issued for 56 Ohio dispensaries. There are now 29 up and running, according to Grant Miller, medical marijuana patient and caregiver liaison for the Ohio Board of Pharmacy, which oversees dispensaries and patients under the program.
There are 31 registered marijuana cultivators in Ohio. At last report, 2,791 pounds of the plant had been grown, and 68,197 units of product manufactured — resulting in $23.5 million in product sales.
Patients in Ohio can apply for a medical marijuana card based on a list of 21 qualifying conditions. They must be certified by a registered physician.
At last report, there were 53,082 registered patients in Ohio under the program, Miller said. These numbers include 3,432 patients with veteran status, 2,042 patients with indigent status and 271 patients with a terminal diagnosis.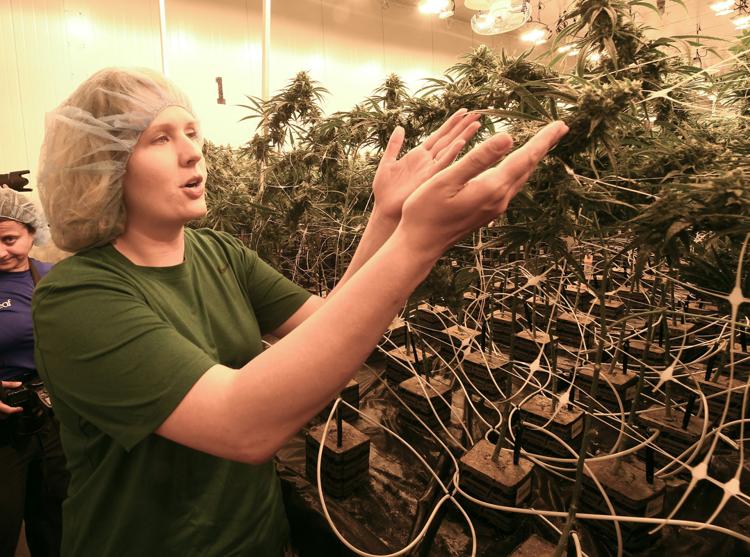 New York
New York's Compassionate Care Act legalized a medical marijuana program in July 2014. There are now more than 106,000 registered patients in the state, according to the state's health department.
Approved organizations are responsible for manufacturing and dispensing medical marijuana in New York, according to the State Department of Health. Each registered organization, which was required to pay a non-refundable application fee in the amount of $10,000, and a registration fee in the amount of $200,000, is permitted by statute to have up to four dispensing facilities.
There are currently 36 dispensing sites across the state that are operated by the four registered organizations, with four more coming soon.
West Virginia
Many states with a medical cannabis program have faced the issue of how to make bank deposits in a cash-only business. West Virginia, which approved medical cannabis in 2017, was supposed to go live with its program in July but has fallen behind schedule.
Officials resolved the impasse in late August when the Charleston-based Element Federal Credit Union was selected to handle the deposits.
But more issues plague the program. In-state media outlets reported this summer that despite the program officially opening July 1, medical marijuana won't likely be available for sale to qualified patients until at least 2021.
Mike Pushkin, a Democrat in West Virginia's House of Delegates, a leading proponent of medical marijuana legalization, told the Beckley Register-Herald that implementation of the program has taken so long, in part, because the 2017 bill didn't allow the same company to simultaneously be a grower and a dispensary. He also cited the requirement for a pharmacist or physician to be on-site and that medical marijuana patients be required to have a six-month relationship with the prescribing physician.
During a special session of the West Virginia Legislature in May, lawmakers removed the provision that a grower or processor may not be a marijuana dispensary. The new legislation also allowed for more dispensaries in the state — up to 100, from 30, and allows patients to pre-register for the program.